For the best part of three days I hovered around Manly, only heading into Sydney central once.  That latter venture was under a bad hangover and feeling as rough as a goat's knee.  I'm a lightweight when it comes to alcohol and hadn't has a night out in many months!  A small boy's night out, Craig, his brother Gavin and I…great to get out even with the following days consequences ?.  Catching up on writing dominated many of my days.  Thinking about how much I've still to write I shudder…9 months' worth (writing this from San Francisco).
Given that my activity after Sydney Opera House and Sydney Harbour Bridge was sporadic at best, this post will be a jumble.  Below is a mix of days, including my usual walking…lots of walking and a drive about with Craig and Alie as my guide.  For all the reasons I've mentioned forgive me for the lack of excitement and adventure in the post.  Without further ado, let me commence with my last installment of Sydney, followed by my first trip to Christchurch, New Zealand.
My thoughts on Manly 
No wonder Manly has become a sought-after area over the past 15 years.  Regular ferries from Circular Quay (Sydney CBD) to Manly Wharf get you to and from in 30 minutes, a scenic route too!  For what you get, property prices are eye popping high!  This hasn't deterred a wave of people moving to the area, keeping its charm and family orientation.  Early evenings have a community feel, with all ages enjoying the Wharf or Manly Beach.  From friends having beer, to families picnicking or just watching the sea and beautiful setting.  As my time in Sydney passed it reinforced exactly why so many of my friends and family have moved to Australia.
Manly has a distinctly different feel to Sydney CBD even with its close proximity.  Like a small beach town, it centres around the boulevard between Manly Wharf and Manly Beach.  For such a small place it has a large variety in restaurants, coffee shops, many offering organic produce only.  On the weekends there is a small market near the boulevard.  Selling home-wares and produce just to add to the "village" feel.  Manly is populated with 1930's-1970's houses and apartments and roads lined with large trees.  I can imagine the place would have been dreary some years back before the frequent ferry connection to Sydney's CBD.  These days Manly's old properties with their large rooms are highly sought commodities.  Given the village feel, access to many beautiful beaches, family centric, located to many nature walks and quick link to Sydney's CBD…it's no wonder Manly has become such an attractive spot.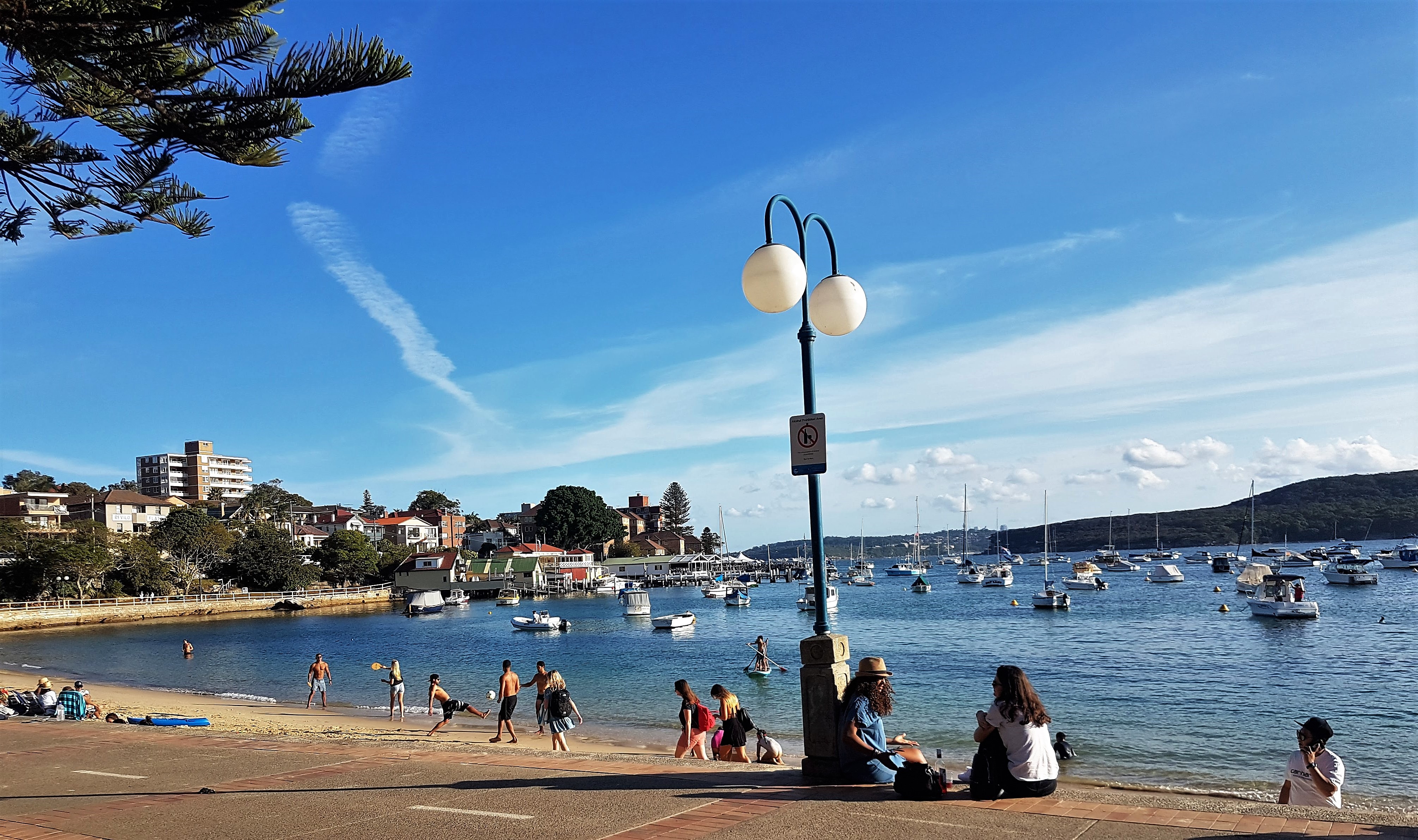 Another thing that surprised me about Manly, it's very cosmopolitan.  Craig and I walked along the promenade a few times, sat chatting by Manly Wharf, had a stroll with some of his friends on Many Beach.  Every time you'd hear accents for around the globe.  Contrary to my stereotyping of places that have a village feel, Manly has an eclectic population.  From British, Brazilian, South African, French, Italian, Spanish, Kiwi, Portuguese, German, USA and of course locals.  Listening as people passed by, you could be mistaken for being in London, New York or Paris.  Here, people from all around the world enjoy the easy-going nature of Manly positioned perfectly between city, nature and beaches.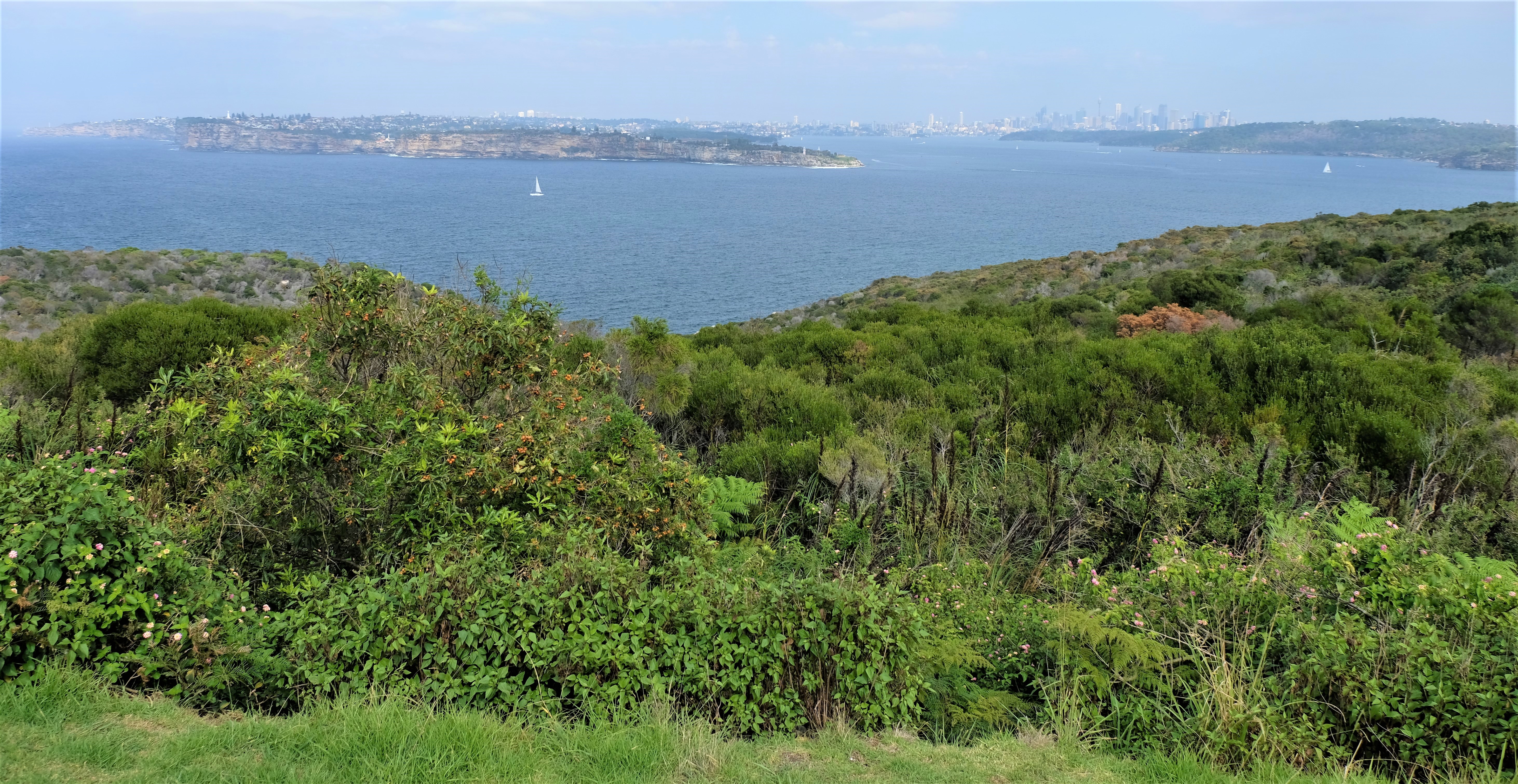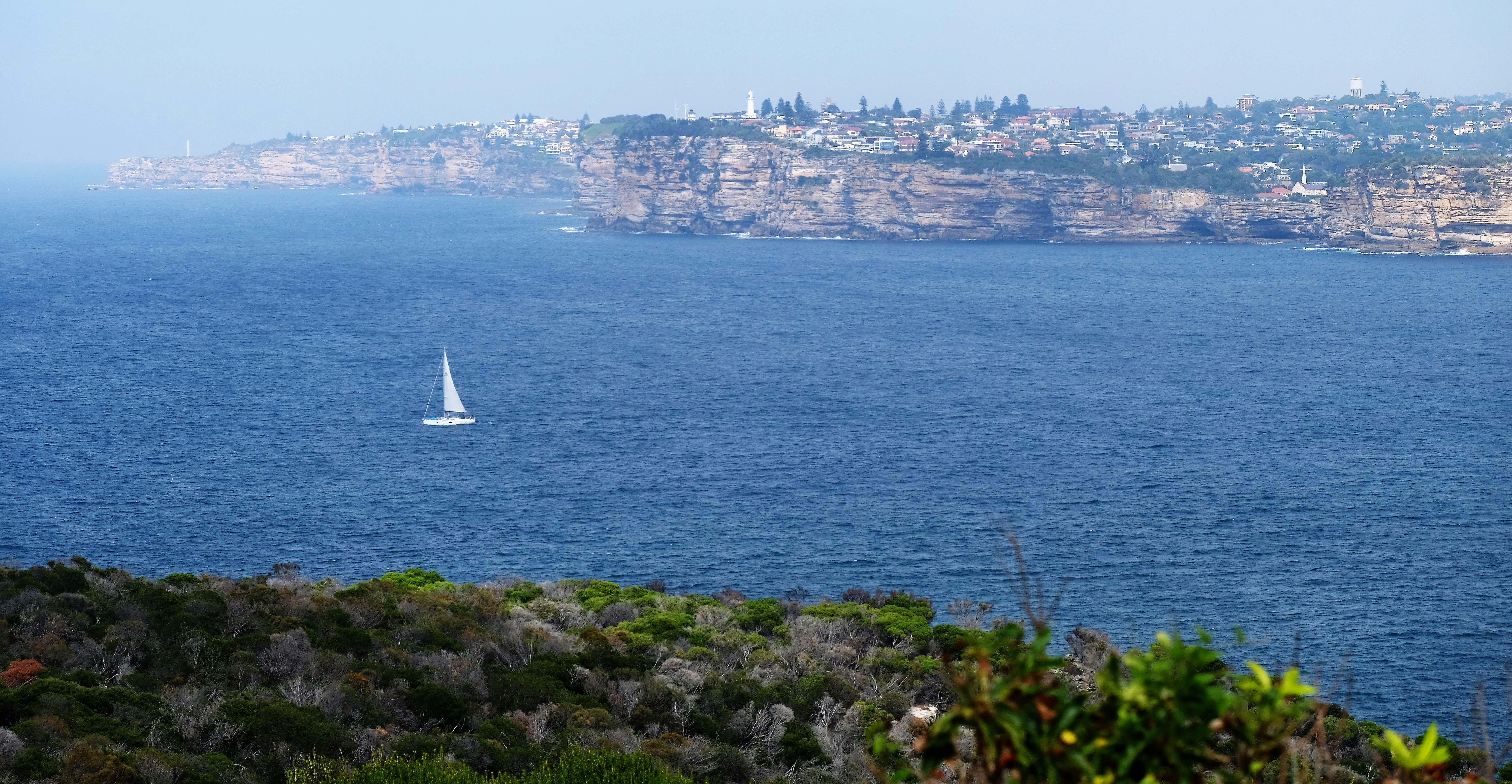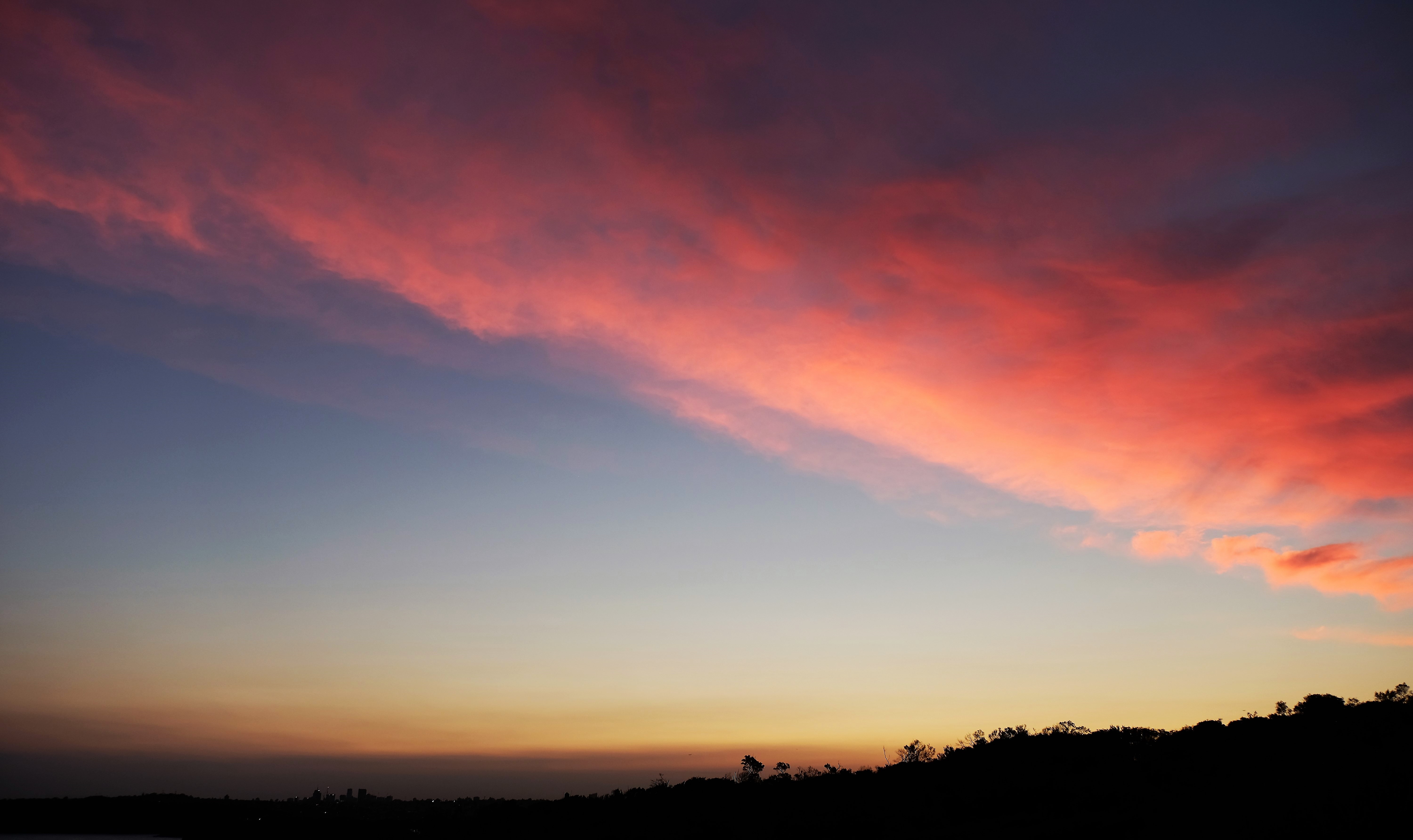 Q Station Sydney Harbour National Park
South East of Manly is Q Station Sydney Harbour National Park.  Along with great views of the city, especially at sunset, it has superb views of the hundreds of coves.  You can take a drive around or do one of the many purpose-built walks – for short to about 10km…and it's safe.  Now a serene natural area, Q Station Sydney Harbour National Park (quite a mouth full of a name!) has an interesting and checkered and past.  What is now Quarantine Beach, is where some of the earliest contact and "constructive" interaction with Aboriginal clans occurred.
If suspected of carrying a contagious disease/s, ships arriving in Sydney were quarantined (with or without reason). Interestingly the word "quarantine" originates from the Italian words "quaranta giorni" meaning "forty days".  This term of "forty days" started in Venice in the 14th century; ships sailing from plague affected destinations were ordered to anchor offshore for 40 days, only then were they allowed to disembark or offload.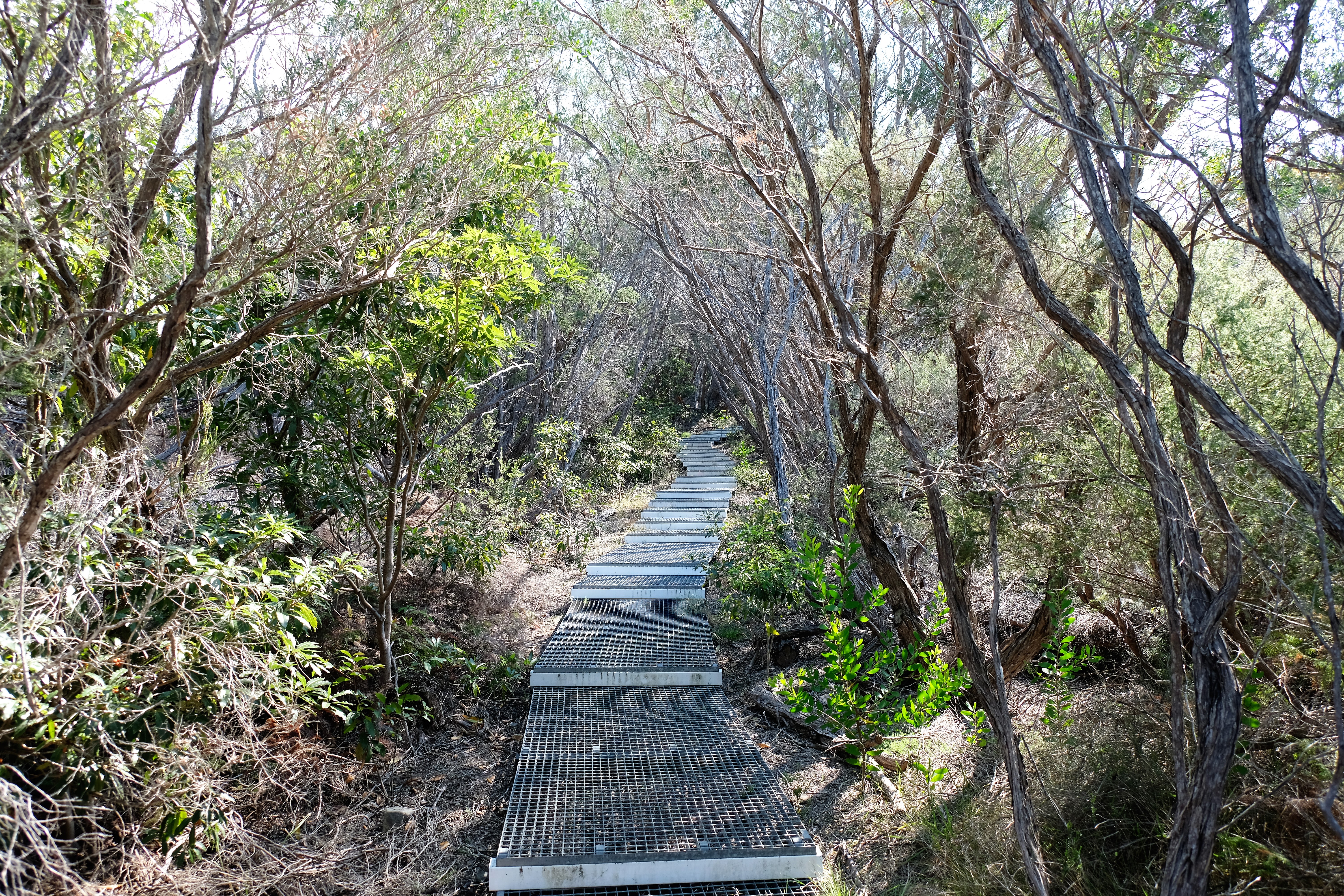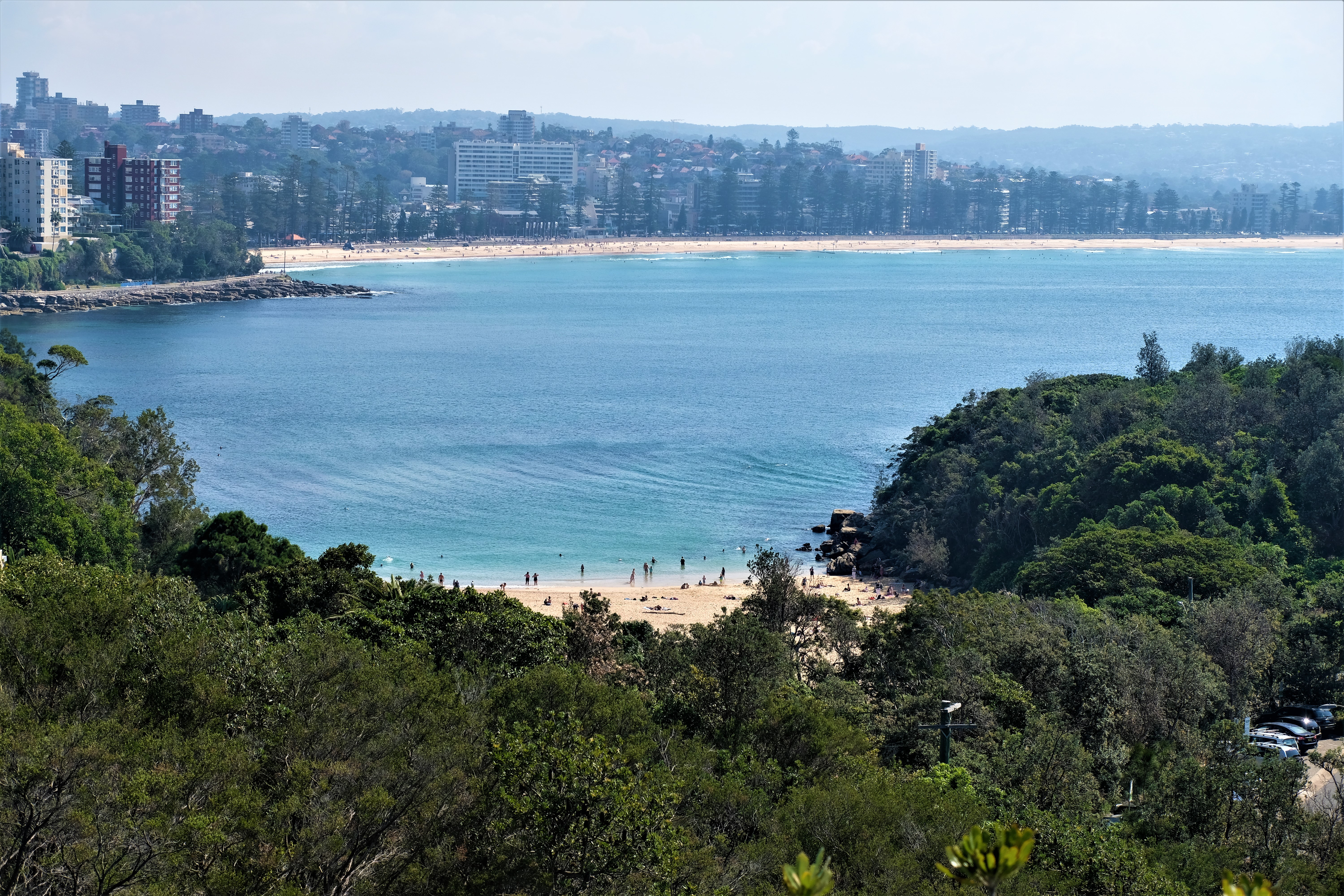 Quarantine Head was the longest continuous quarantine station in Australia, for 154 years (1830 – 1984).  Seems this modus operandi has continued somewhat with their airport staff…anyone who's been to Australia may be able to relate.  Anyway, I walked around the circumference passing Cannae Point, Quarantine Head, North Head, Blue Fish Point and Shelley Headland Upper Lookout. If I saw something interesting, I headed inland, returning to the path.
Without doubt you could spend many days exploring the area.  From indigenous rock carvings (now in perilous danger of being lost to the elements), a museum (North Fort Artillery Museum), the army barracks and old military defenses dating back to 1870.  During the 1930's and into WWII Sydney's fortifications were drastically bolstered.  North Head was a strategic defense point hence the military barracks and dense scattering of gun and cannon points.  There are tours of military tunnels, I didn't partake I was content with meandering about taking in the sites.  I, like most of the people I encountered during my walk, where there just for the fresh air, nature and scenery.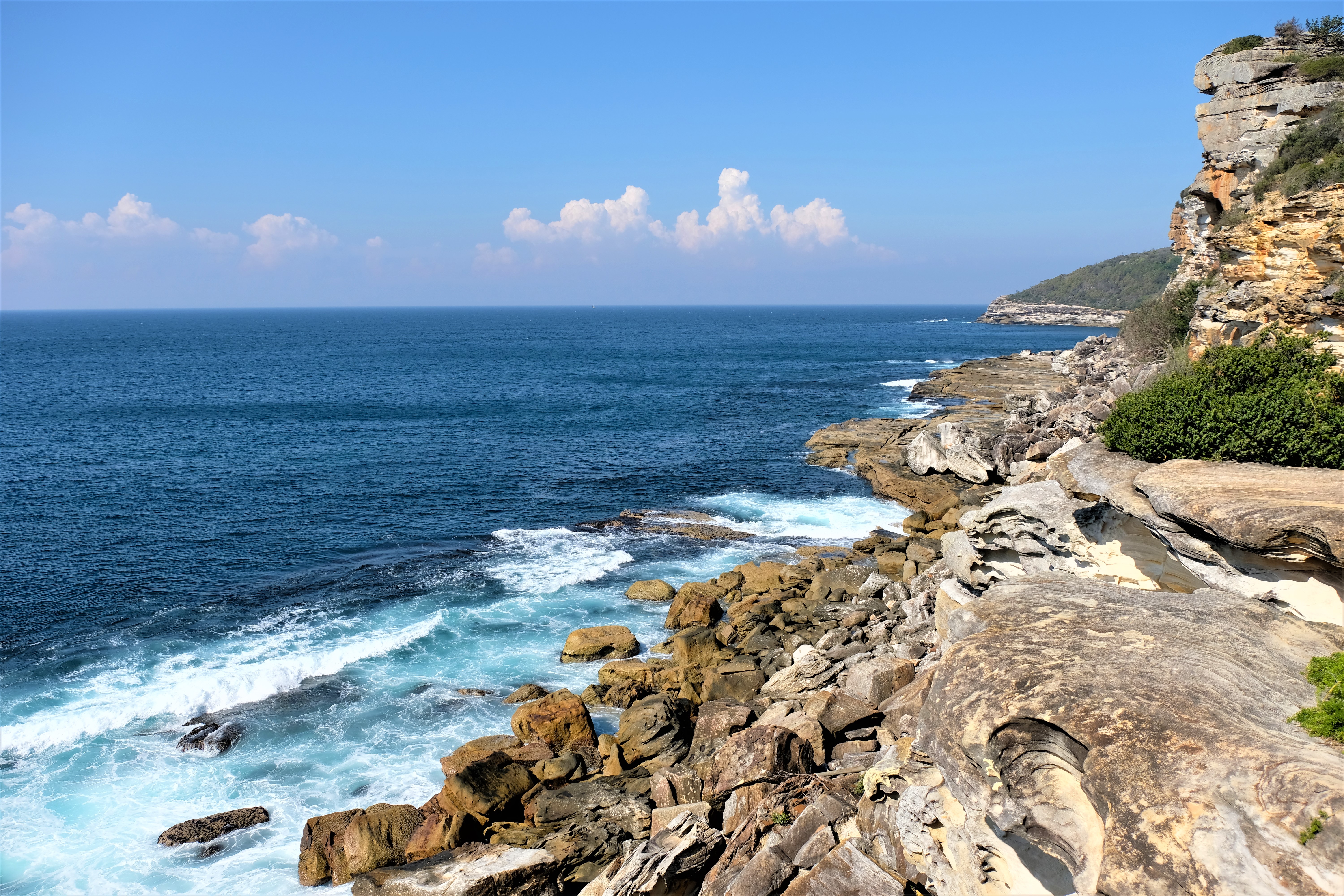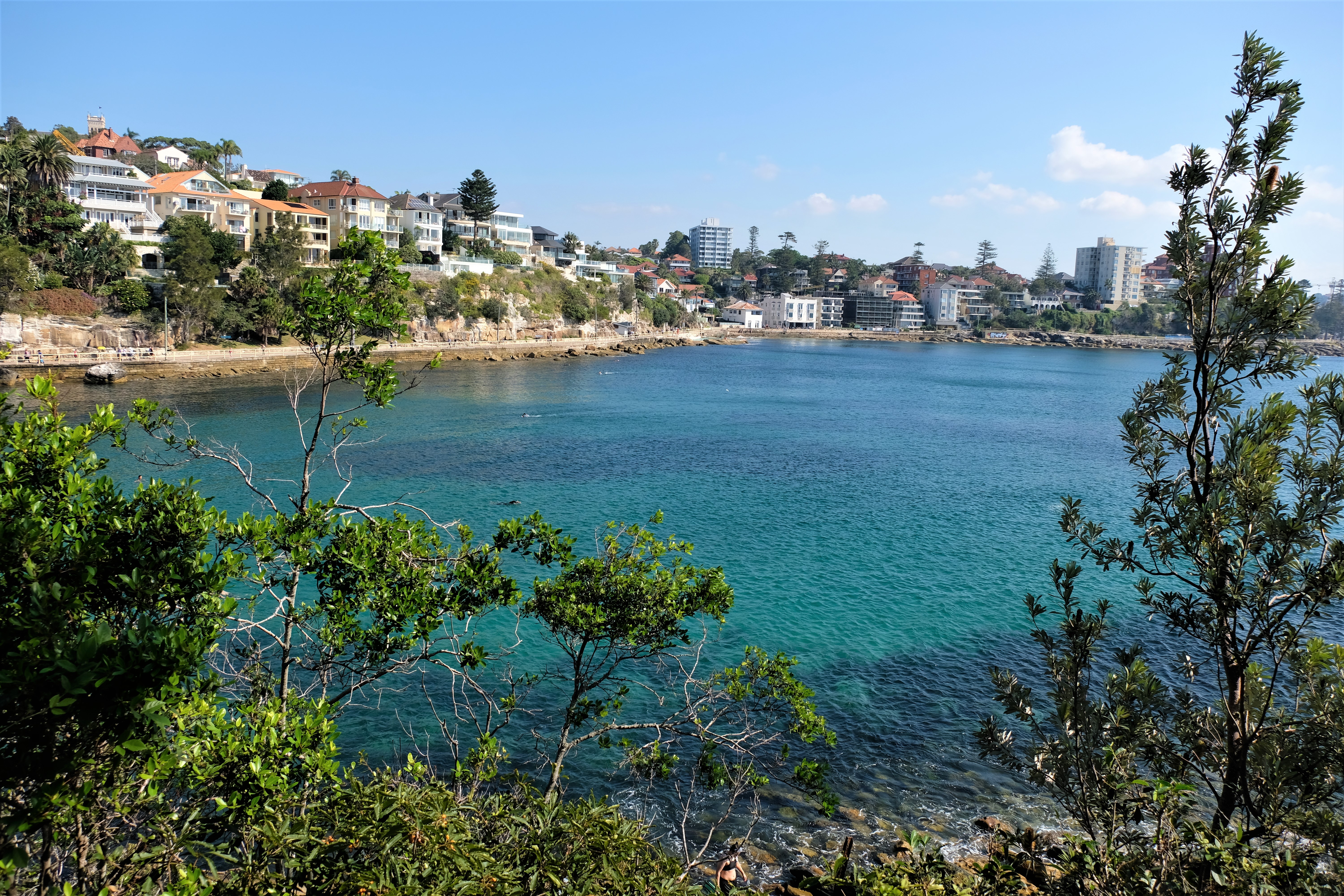 Meeting up with an old work colleague
Knowing many people in a city/town is frustrating when you have limited time (you're on holiday and they are working doesn't help either).  That, along with visiting whilst others are working and busy with their day to day lives makes seeing people a challenge, sometimes impossible.  Nonetheless, I did manage to see a few people including an old colleague of mine from many years back when I worked in Kingston-upon-Thames.  Great to see Jesus Brillantes.  Though I was nursing a hangover and looking worse for wear, it was good catching up.  From his own recent challenges (brain tumor), he has recovered with an inspirational story, zest and insightful outlook on life – well done Jesus!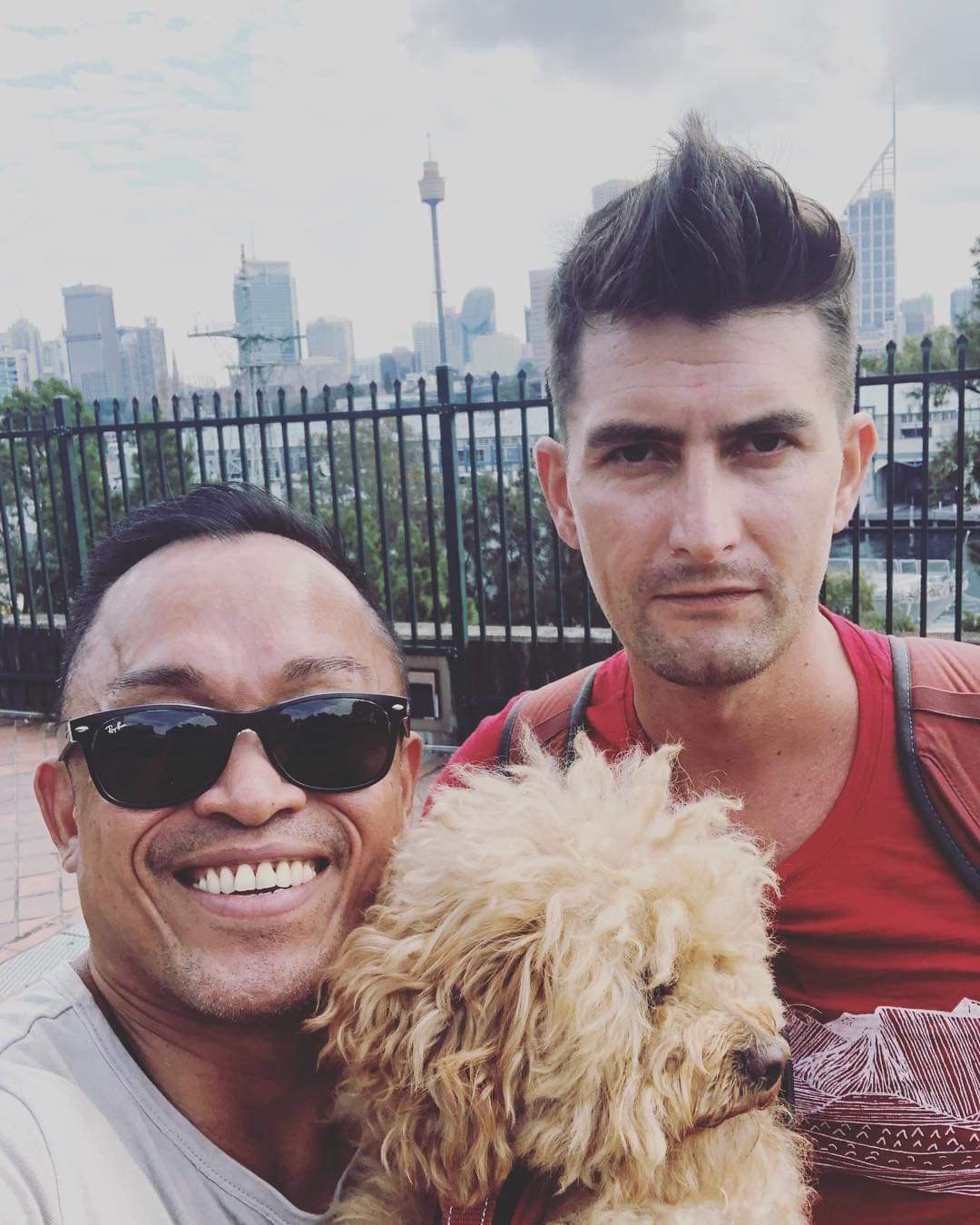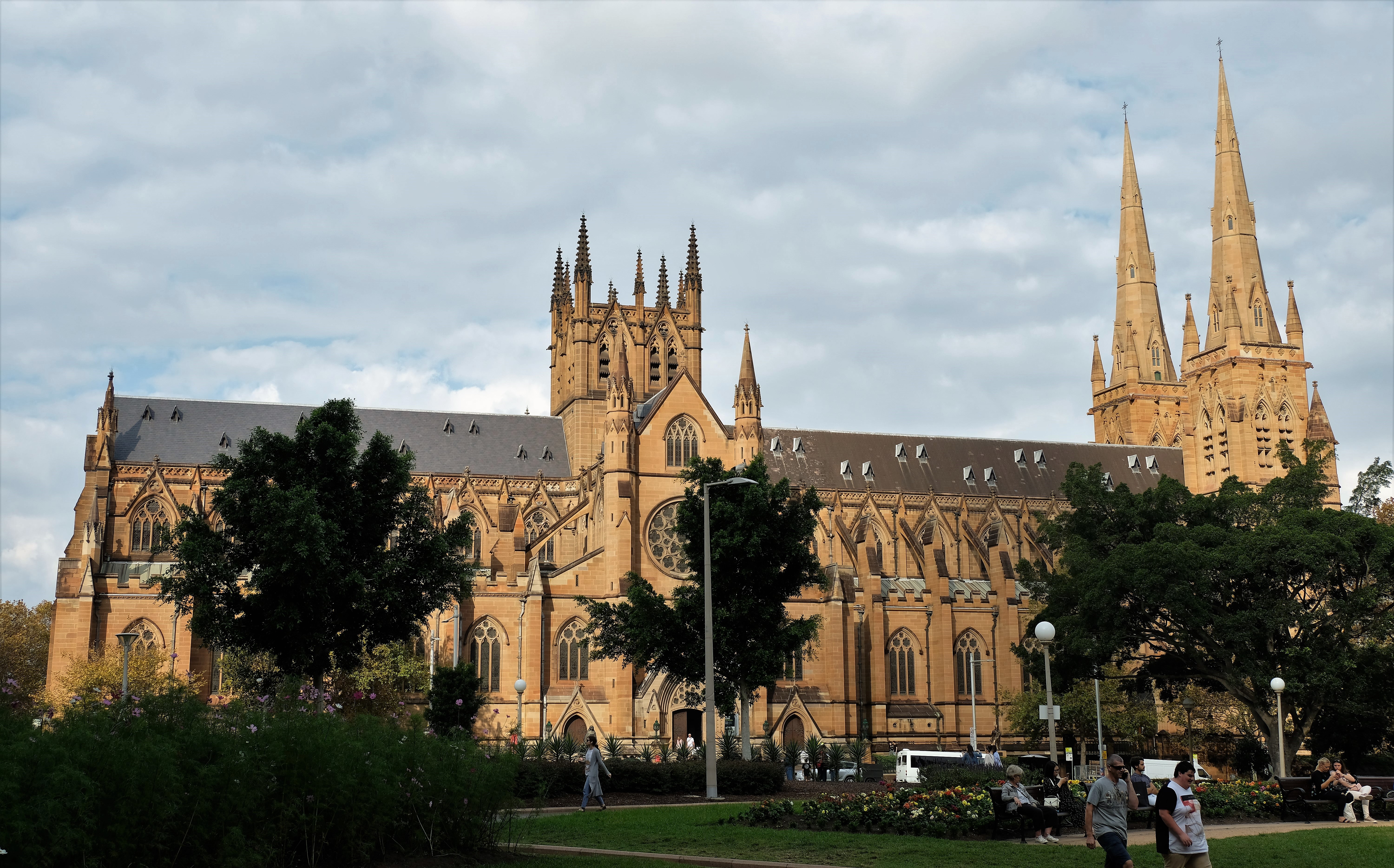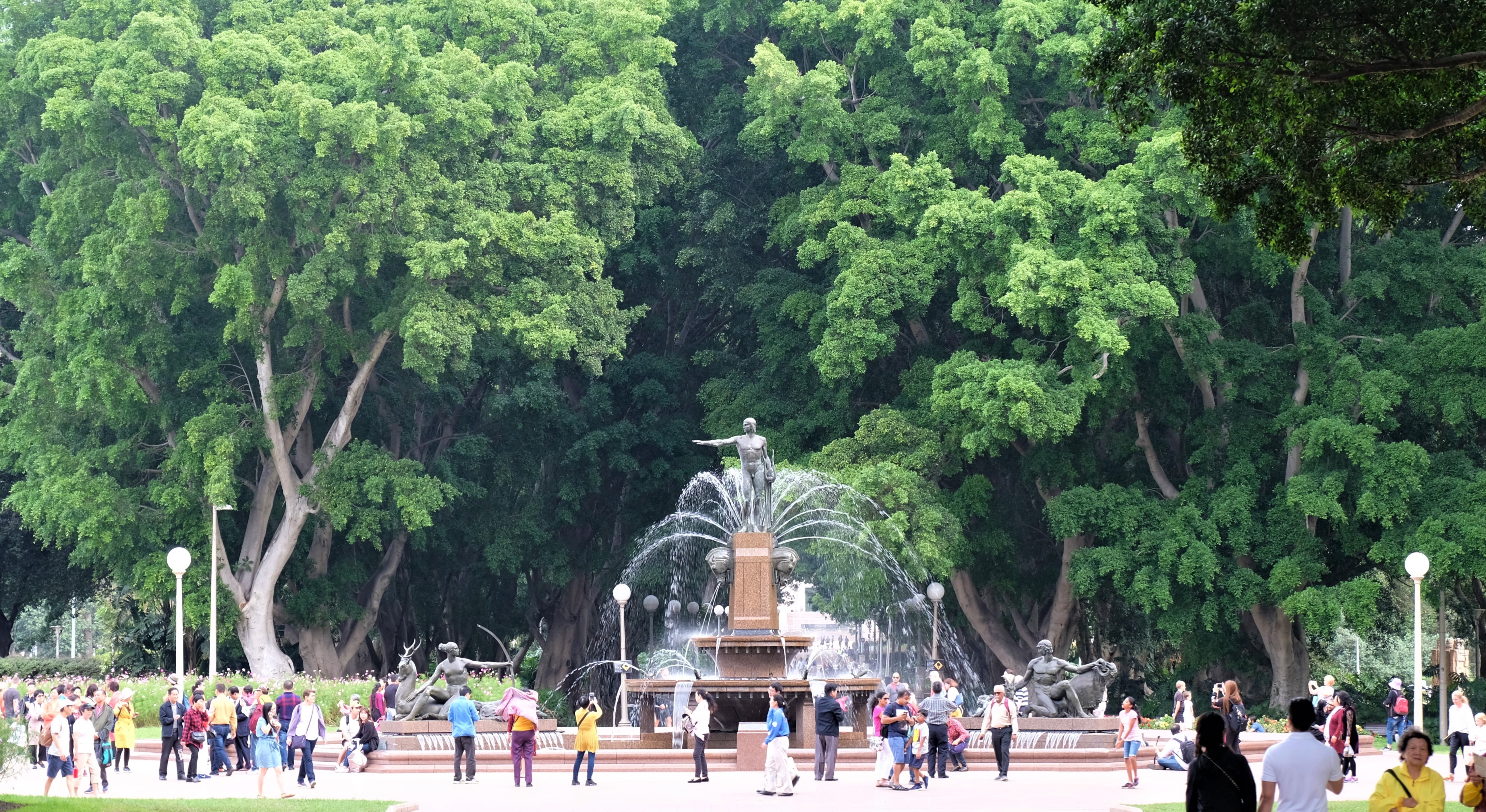 Macquarie Lighthouse / South Head Upper Light
My tour guide (Craig, Alie and Cemeron – the latter getting excited by anything passing the car window ?), took me for a ride of the peripheral neighbourhoods.  Like Manly, the areas are dotted with coves and creamy sandy beaches – more than I could count.  Without doubt, this whole area is for people who love the outdoors, no matter your fancy.  There's a sense of communal order for the greater good; everything is clean and well maintained.  Not restrictive nor stifling.  More so a sense of appreciation for their surroundings and wishing to keep it that way.
Along our afternoon trip we passed the Macquarie Lighthouse.  This was the location of the very first lighthouse in Australia.  Along with that title is that of the longest serving lighthouse.  The first began operating on 30th November 1818.  With the current incarnation built in 1883, it still holds a commanding demeanour with a graceful illuminating elegance.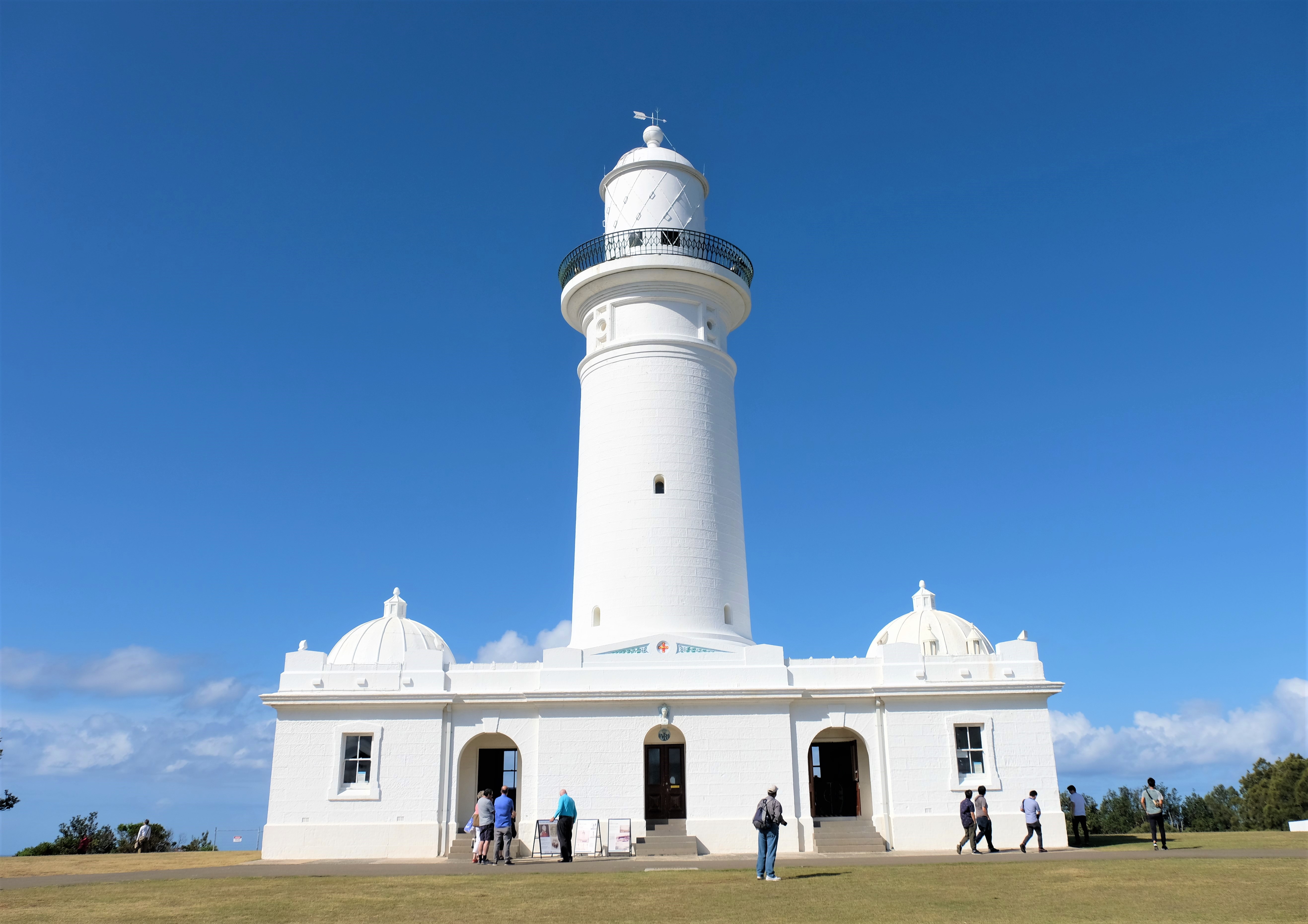 Bondi Beach and Bondi Icebergs Pool
Ah yes, the famous Bondi Beach.  I don't know what I was expecting, beaches have sea and sand; Bondi Beach has plenty of both hahaha!  Somehow the name to me is synonymous with surfing or the epicentre of Sydney surfer culture.  Bondi Beach is huge, and far from being a surfer only beach.  It might not be the epicentre of surfer culture; it could however be the epicentre of Sydney's family beach.  We didn't stay long, the water was on the chilly side too, so I didn't go for a swim unfortunately.
Bondi Beach is cool, with the turquoise waters accentuated by the Bondi Icebergs Pools.  This place must be a blast during the summer months for everyone!  The water may have been a tad cold for me, it didn't stop hundreds of others basking in the sun and swimming in the sea and pools.  Next time I'll definitely take a dive in no matter the weather!  A random thought, even during the hotter days, Sydney wasn't as humid as I thought it would be.  On the contrary, it wasn't humid at all, definitely my preference.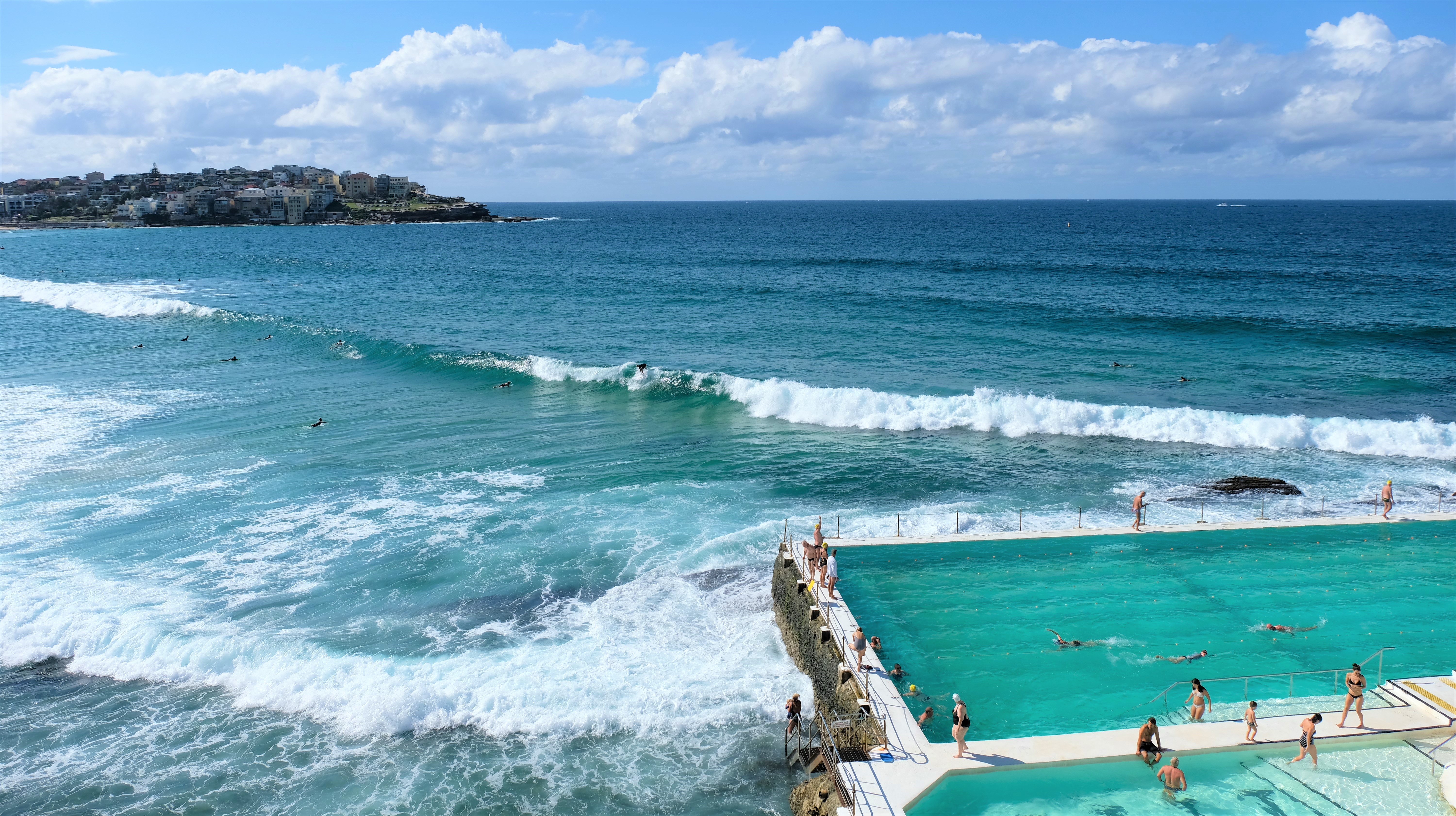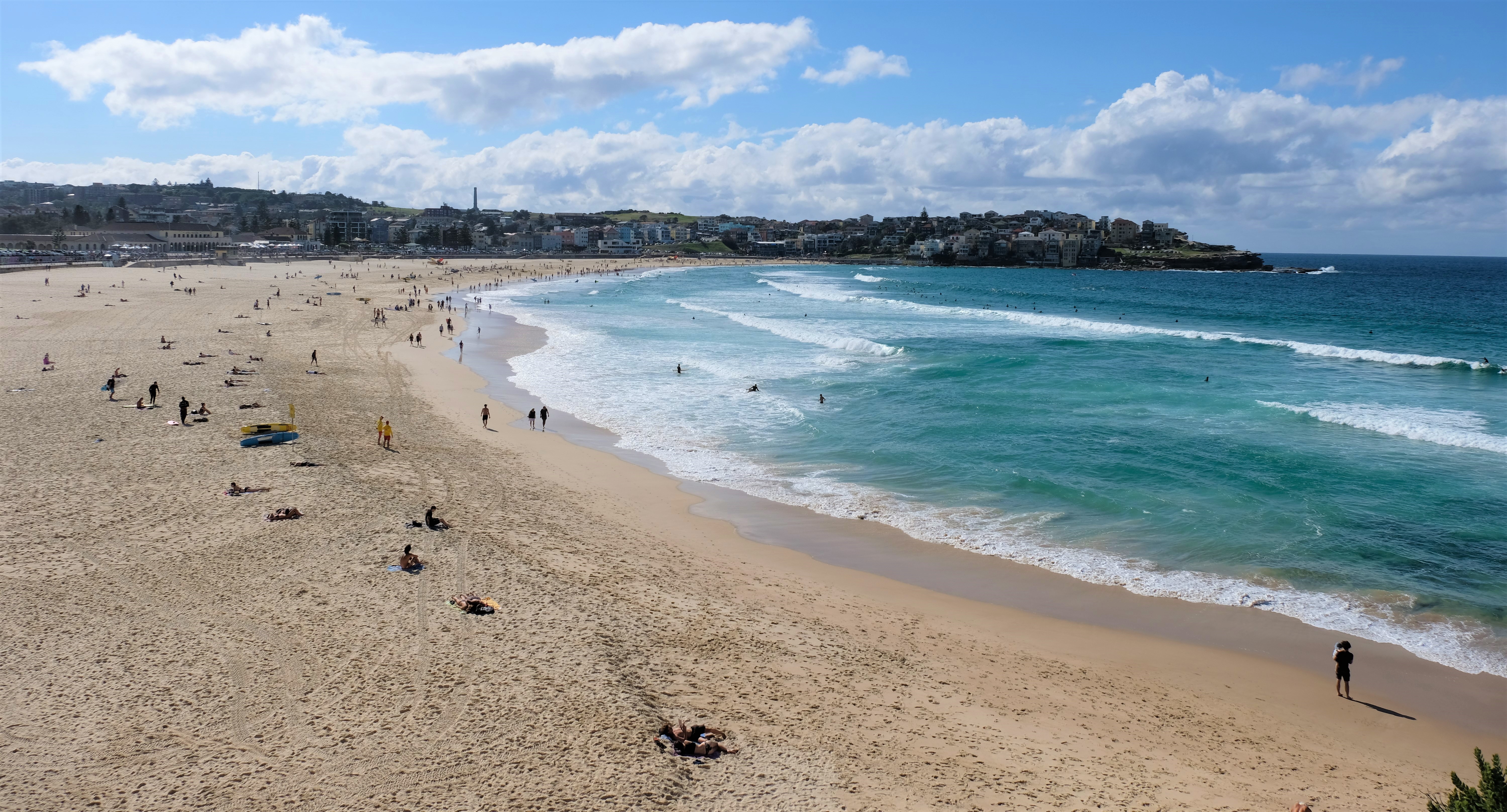 Manly Scenic Walkway
There are always free things to do no matter where you go.  I for one like to walk (not that I've said that hundreds of times ?).  It slows things down, allowing me to see the world from a different perspective and often seeing things I would otherwise miss.  Manly Scenic Walkway is just such a place.  The full Manly Scenic Walkway is a 10km walk along the seaside (mostly) from Spit Bridge to Manly Wharf.  You don't need to do the whole 10km, but if you do, I highly recommend taking water along, I didn't pass any shops.  To say the route is scenic would be an injustice.  Along with the stunning views of Sydney in the distance, remote secluded beaches, coves and viewpoints there are many places of interest too.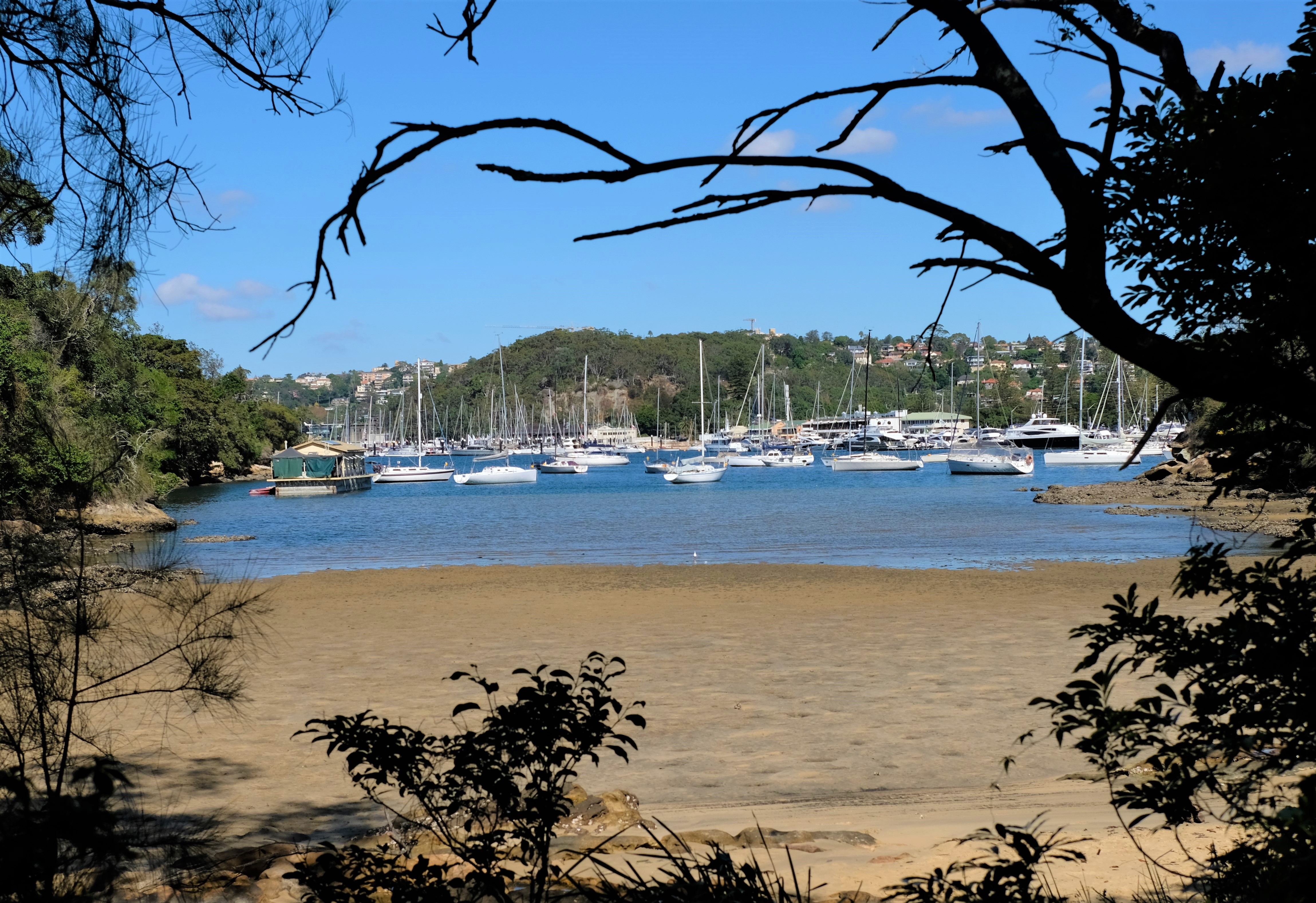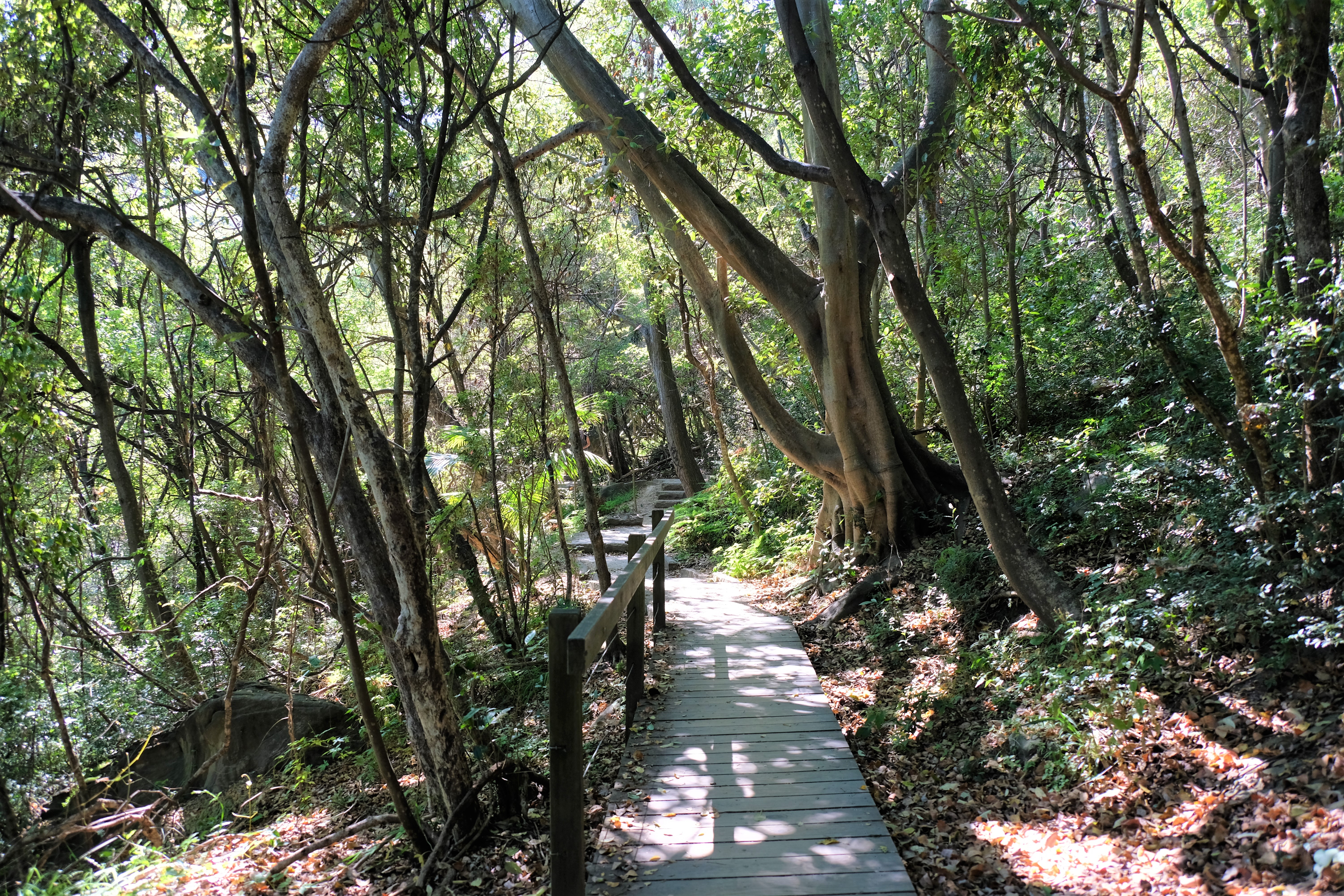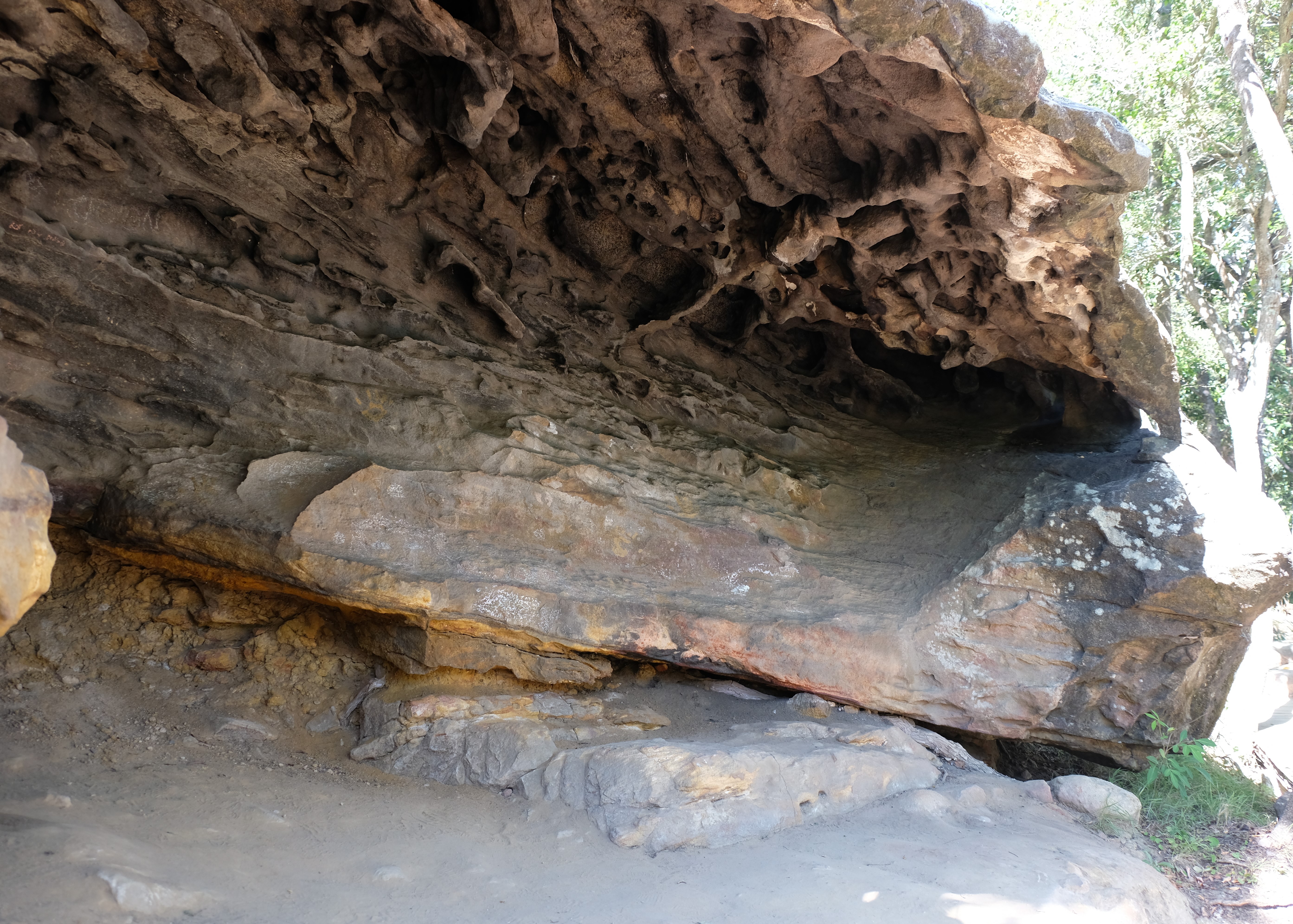 Some of the key points of interest include an Indigenous Cave Shelter, Aboriginal Shell Midden, Grotto Point Lighthouse, Indigenous Stone Art, Dobroyd Head along with the countless beaches and bays.  Of the most interesting to me was the Indigenous Stone Art.  I tried my best to get photo's that showed the engravings into the stone on the floor, except they came out terribly – can't see or make out a thing!  They are out in the open, though cornered off to hinder people from walking on them.  Left out to the elements I can't see them lasting much longer.  They need to be preserved, something needs to be done soon.  There are many engravings, however they are difficult to see with the naked eye.  Still, historical engravings/art should be preserved.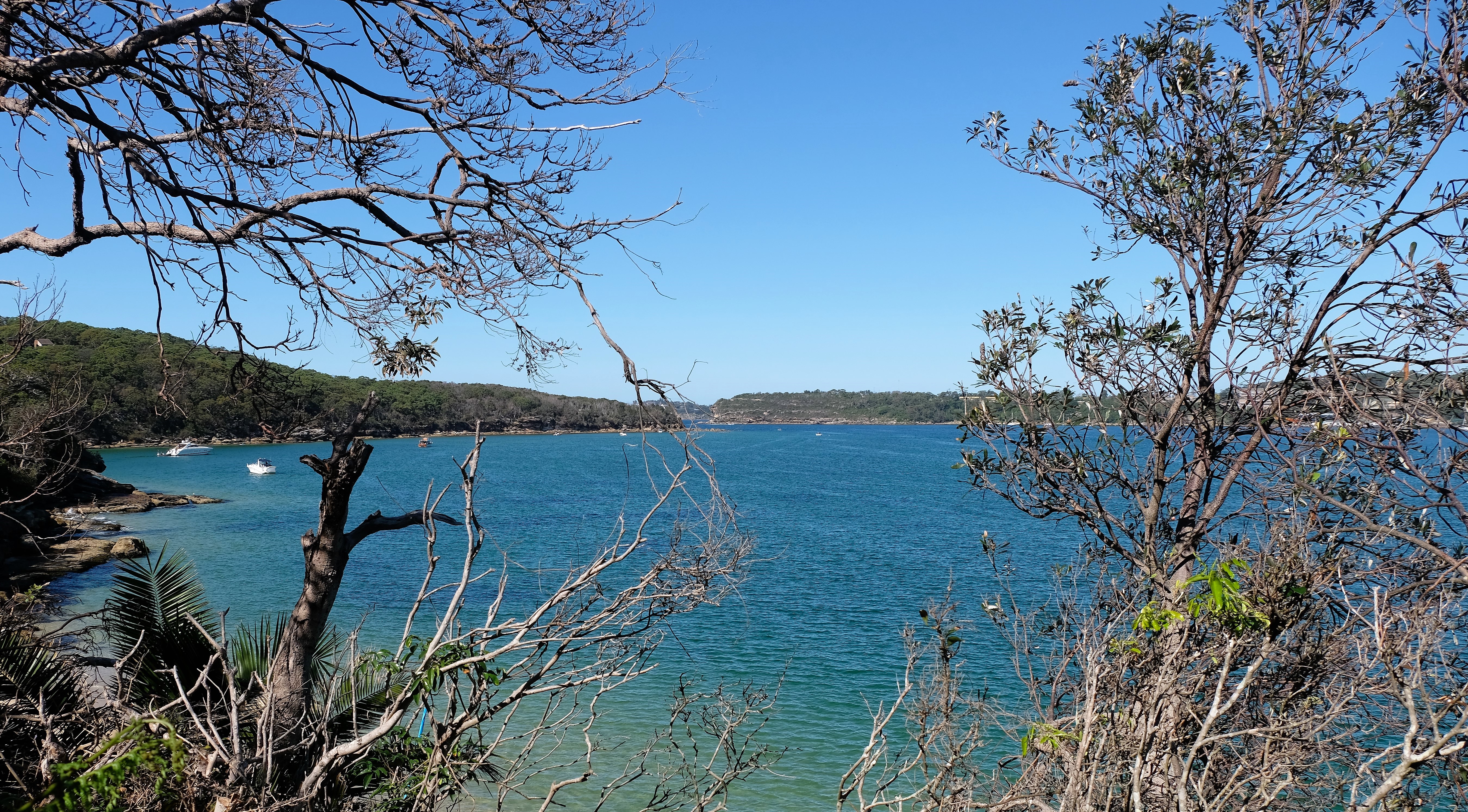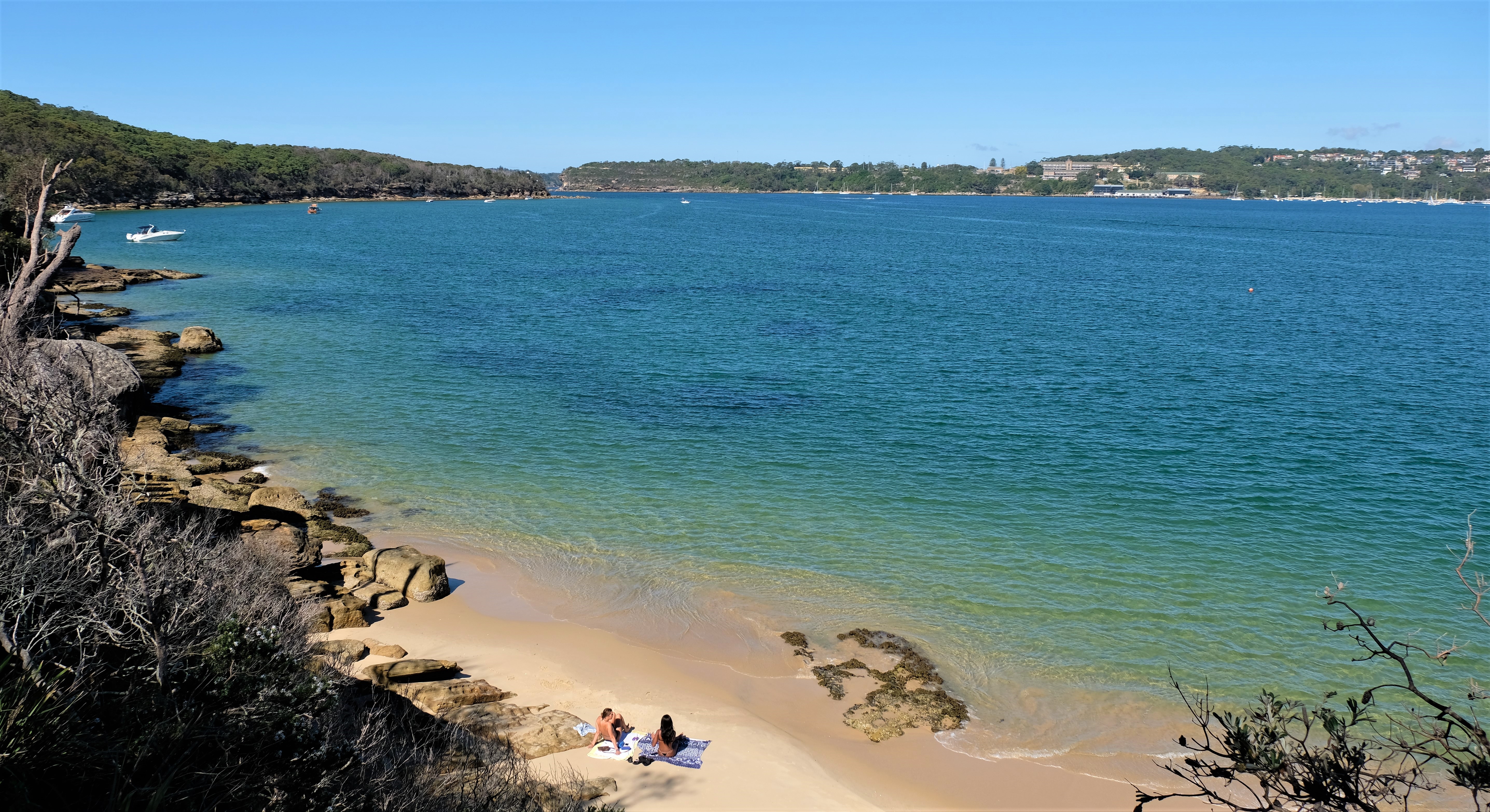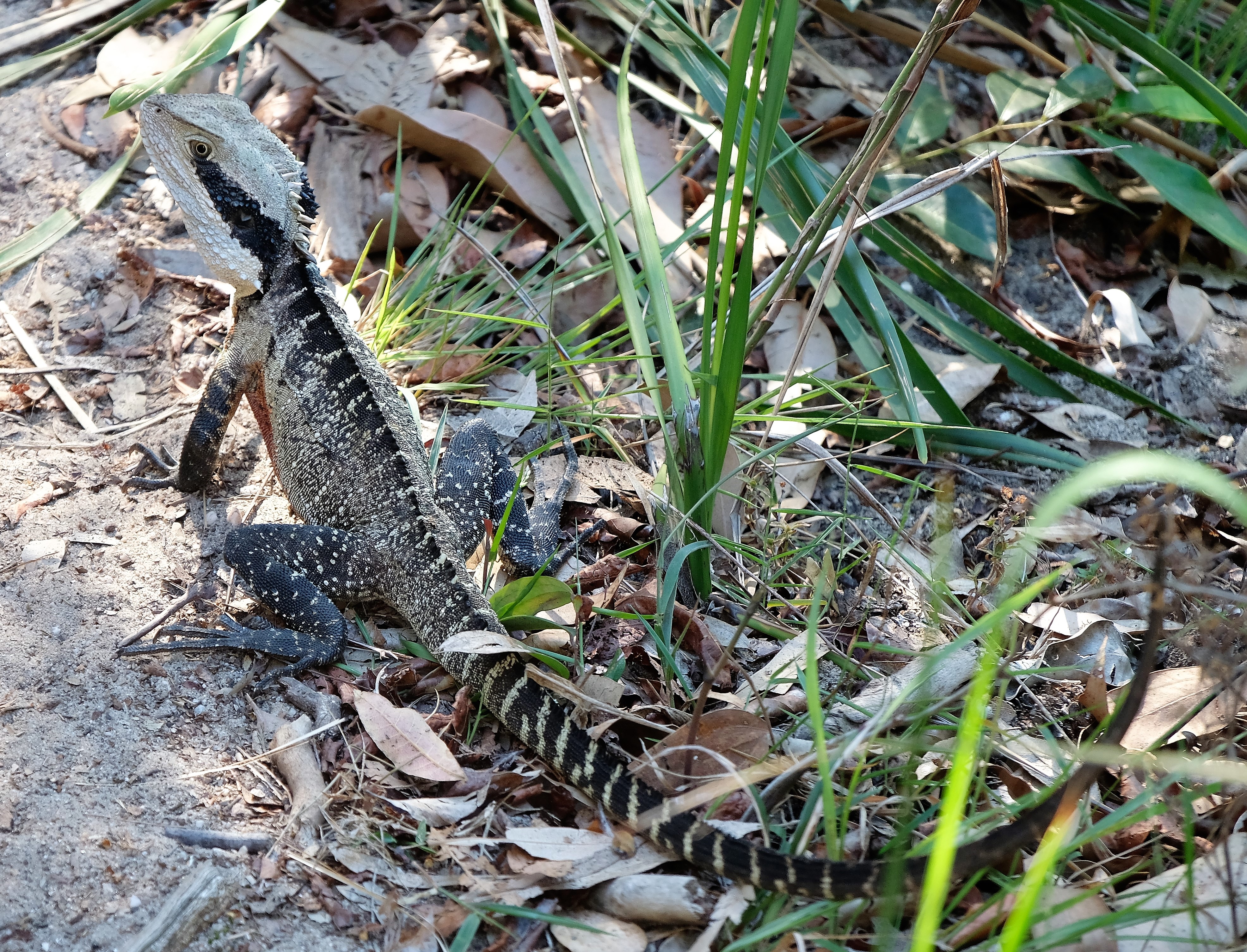 My overall thoughts about Sydney
I've never had the urge to go to Australia.  Not out of any animosity, it has just never been an attraction to me.  I suppose I'm more drawn to archaeological sites that tickled my brain when I was young like Egypt, Machu Pichu (I'll be writing about that soon), Petra etc. etc. Sydney without doubt reminded me very much of South Africa (KwaZulu-Natal and Cape Town).  I finally see and appreciate why so many South African's have moved to Sydney and Australia as a whole.
After Sydney I headed off to Christchurch, New Zealand, to see my bother and sister-in-law.  Taking advantage of being in the far end of the globe, same hemisphere and quadrant I didn't know when or if I would ever be in the "hood" again.  New Zealand is nowhere from anywhere, the chances are I'd be in the neighbourhood again were slim…of how life can surprise you!  As life does, it threw me a curve-ball, meaning I ended up back in New Zealand 9 month later!  Keeping that in mind I'm skipping New Zealand for now and jumping to the next destination, Peru!  Another of my dream destinations since I was a child, Machu Pichu to be precise.  So, I hope you enjoyed my brief stint in Sydney.  I guarantee Peru brought great ups and downs, adventure, shocks and excitement.
PS. I'll be adding these pictures and those that didn't make the blog onto my Batnomad Facebook page shortly – feel free to share if you like them