For electronics and utilities, I tried to limit the amount of cables/charges I would need to bring. The aim was to get all or as many things which used the same type of cable; normally this is a USB one side and micro USB on the other.  It wasn't 100% possible but in the majority, yes.  This helps that if one cable is faulty you have a back-up, never keeping all cables in the same bag either.)
Mobile/Cellphone (I have a Samsung S12Edge)
I use my phone as an emergency backup (phone, Skype, WhatsApp etc. ) and to listen to podcasts, music and occasionally use the camera too; it's handy and easy to carry as no matter how much I try I don't always have my digital camera to hand – I keep the phone on Flight Mode or turn it on when needed to save battery.  I also have a Urban Armor Gear (UAG) phone cover, a good phone cover is worth its weight in gold!
Head Lamp/Torch (Black Diamond Revolt)
Previously I've only owned Petzel, and I've had a few; they are great and were the pioneering leaders for years and the brand to go to, but, the battery life is awful especially when using any of the features.  I wanted something that had a long battery life, the longer the better without having to strap a large contraption to my head which in turn also weighs more.  The Black Diamond Revolt ticks all and has surpassed my expectations; at low light (it does have red light settings including flashing as is the same with the white light setting) with 3 x normal AAA batteries it can last up to 300hrs!  The extra bonus is that when you buy it they give you 3 x rechargeable AAA (which charge with USB) and 3 x normal AAA batteries.  I hate it when you buy a product that needs batteries or the review of the product is under such special circumstances that the whole review is BS!  I hate to say it but I'm a total convert to Black Diamond head torches! The only thing I can mark the lamp down on is the switch mechanism…..it's not intuitive at all and takes some serious getting used to, I actually read the manual but after a while you get used to it.
Knife (Leatherman Skeletool)
I have a Leatherman Skeletool, it doesn't have that many features but is very light, strong and has the essentials I need.  Realistically if I didn't have the bracelet I would have just gone with the Skeletool which is more than enough by itself, maybe one with a few more features.
Power Pack/Battery (Hovamp – Waterproof, Dustproof, Shockproof Portable Charger 10050mAH)
It has a 2 x USB output (USB 1 5v/1A & USB2 5V/2.1A). It charges via a micro USB input and weighs approximately 263g. You can get portable chargers that are stronger but many of them are much heavier at 500-700g, this version can easily charge my phone and camera,  camera and Black Diamond or my camera twice.  It has an indicator light which shows how much charge is left and automatically switches off once what you are charging is fully charge.  It also has a built-in torch, not a spotlight but lights up more than enough if you don't have your torch/headlamp to hand.  Just a note: it doesn't charge as fast as plugging it into the wall.  I would recommend that if you do purchase a portable charger that you get one that is at least shockproof & dustproof, being waterproof is an added extra and worth spending a little more.
Laptop/Notebook – (Surface Pro4)
It's a 2-in-1 so not a laptop or tablet. It works for me because of its versatility and weight.  This sort of thing is a personal choice and there are pro's and con's to all devices, choose what you are comfortable with. With all these products the charger input and cable don't offer you the flexibility of micro or normal USB charging.  As my camera uses an SD card you can either buy micro SDs with the adaptor. My Surface Pro4 only has a Micro SD reader and USB; as I have SD and Micro SD cards I do keep an Anker USB 3.0 card reader with me – it's an 8-in-1 reader, weighs almost nothing and costs £8.99 on Amazon (there are plenty of similar and cheaper options too)
Camera (Fujifilm X-T2 and XF 18-136mm lense)
I'm not a fan of SLR camera's nor am I a professional photographer so this camera works just perfectly for me. I use to use Lumiz TZ10, but it broke when I was in Jordan. I've bougt a few additional things, nothing major e.g. polorized filter. The camera came with a smaller lense which I only used very briefly. These days I only use the XF 18-136mm lense. I am considering buying a wide angle lense but then I'd need to get another bad. For now, I think this camera rocks! It's perfect for my level of photography, easy to use, though I don't use half of its capability.
Camera Tripod (Joby GorillaPod Tripod with ballhead)
I don't carry a massive tripod, this little thing is the perfect gadget for me. Super versatile, can grip/wrap onto just about anything, extremely easy to get it level and balanced on even the most uneven surfaces. Most importantly it takes up little space for a tripod and for what you get it's light too!  This is a great gadget!
International plug/adaptor (Kinden Multi-charger)
This is not the smallest nor lightest adaptor but I like it because there are no attachments so nothing can get lost. It has 2 USBs and a normal plug so you can charge three things at the same time, as many places only have one plug being able to charge three t hings at the same time is very useful. Something that may seem insignificant is the little indicator light, but if you are in a location where electricity is intermittent or in many cases have dodgy plug points the light can help satisfy you that it is working!  An extra bonus is it can also be used in a cigarette lighter.  It works in many countries but not all so I recommend you check the countries you are going to before purchasing any international plug/adaptor.
Universal Door Lock (Howsar Lock)
There are two thoughts on this: the first is a door wedge – plain plastic/rubber version or a two-part plastic/rubber & metal wedge which can adjust to different heights. Neither of these in my opinion are great as wedges only work if the floor surface allows the wedge to stick.  If you really need to make a wedge you can do this easily with paper, newspaper, clothing etc.  If you do decide to buy a wedge then definitely go for a simpler rubber one, not plastic and definitely don't buy the metal one; the weight is unnecessary and doesn't work as well as a cheap rubber one. The second (and my preference) is a universal door lock. I prefer the design of the Howsar Lock, a very simple design, weighs just about nothing, very strong and works on just about any door…..and most importantly it works well, very well! My only recommendation for this is when you buy it change the rubber band you get with it to something stronger like a piece of string or shoelace.  The rubber connector (that links both pieces) won't last and can easily be pulled through the slots – replace it as soon as you buy it and make sure the knots you tie are tight and cannot be pulled through the slots.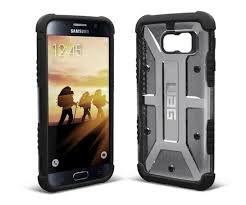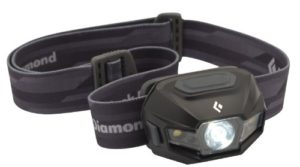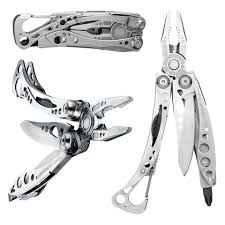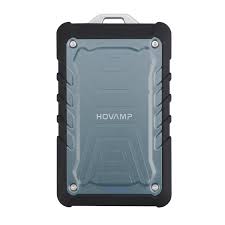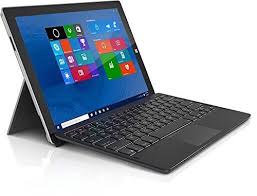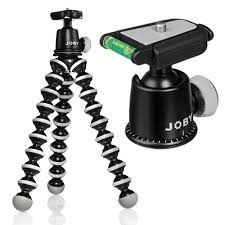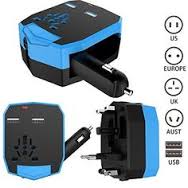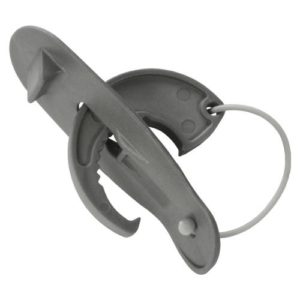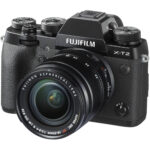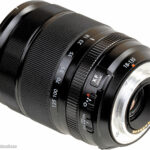 For my thoughts on how I go about choosing gear take a look at this link, Travel Gear and here are quick links to the rest of my travel gear:
If you'd like to read about my thoughts, experiences and stories here is the link to the blog page.  Alternatively, I have also included separate postings on my Facebook page just with the photos – Facebook Batnomad