What better way to finish New York off with a little stroll along The High Line. Hardly an eventful day.  I needed to kill time, my flight out of Newark Liberty International was at 18:30, heading to Zurich, Switzerland. What could I do/see without a long walk and preferably, relaxing. My options were, a park, gallery/museum, I wasn't up for either. Stumbling on The High Line on the internet, in an area of the city I hadn't yet been too seemed like an easy option. It also reminded me of Dalston Eastern Curve Garden in London. An interesting concept of recycling and repurposing of disused railway lines. I'll explain later.
The High Line
I walked there from my hotel. Not the most efficient use of time, an enjoyable stroll nonetheless. Arriving at The High Line coincidentally at 520 West 28th Street. Coincidentally, why? Just so happens 520 West 28th Street is a building designed by Zaha Hadid. An architect, now sadly passed away, who is my most liked architect of recent decades. More about her later.
The High Line is a secluded oasis in the most unlikely of places.  On what used to be part of a New York Central Railroad is now a 2.33km communal retreat in the heart of the city. Unlike a sprawling park, this has an intimacy about it. My visit objective was to kill time before heading to the airport. Meaning, I arrived late in the day only to give enough time to walk a very short distance along The High Line. I don't lose sleep about this. It would have been nice walk the whole length.
Far from being a wow must see attraction. This is a very cool place to visit. Along with being a uniquely creative and successful way to reuse what would be an eye-sore. What used to be a metal artery shuttling people through the city. Now used for the exact opposite purpose. Creating an easily accessible get-away from the impersonable life the city dictates. How amazing a little greenery and flowers can transform, not only visually, but ecstatically, a stretch of battleship grey steel. Below the city keeps noisily moving. Here, you can get a little respite…free of charge.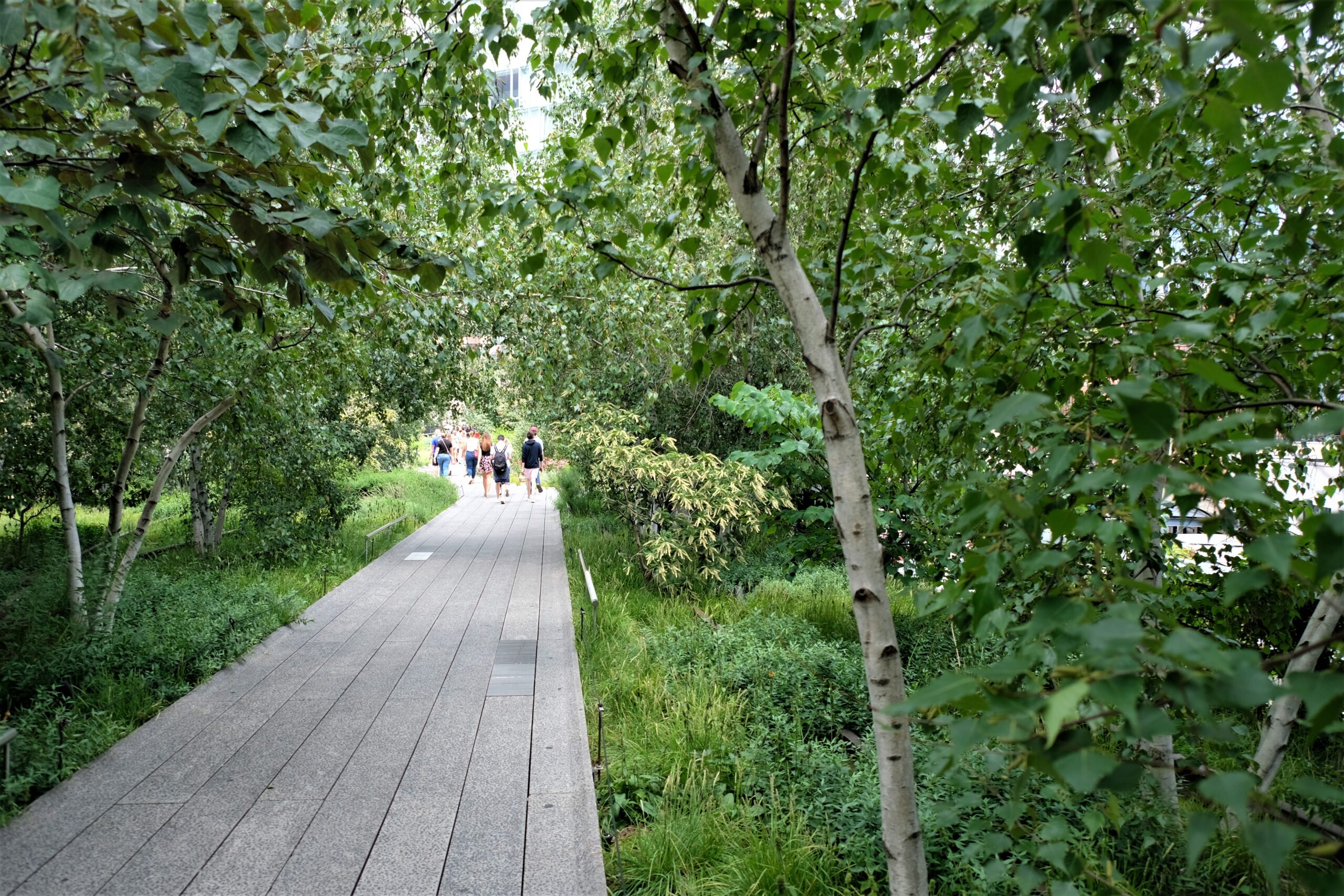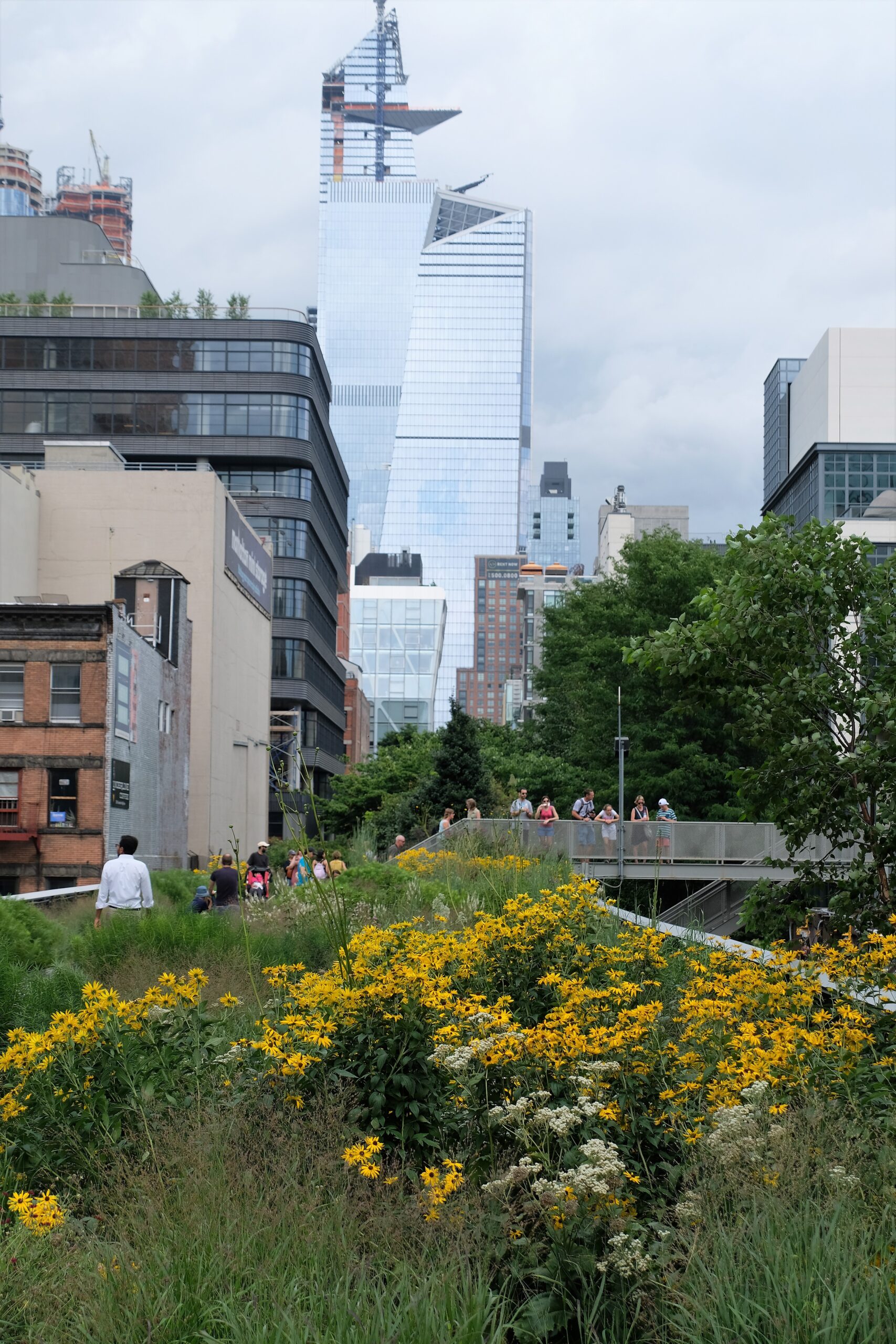 520 West 28th Street by Zaha Hadid
Long after my time in New York and visiting The High Line, I came to know and lucky enough to see some of the buildings she design. I even stayed over the road from one, The Opus, in Dubai. Now that I'm in Riyadh, Saudi Arabia, I travel past one of her designs regularly, King Abdullah Financial District Metro Station – I'm a far way yet to writing about my time in Saudi Arabia. Anyway, the instant I saw Zaha Hadid's building (not knowing then who she was) at 520 West 28th Street, I thought wow! Why can't more new buildings look like this. Unique, flowing lines, nothing like it's surroundings, nothing like I had seen before. Looking organic and cut out of steel on a CNC machine.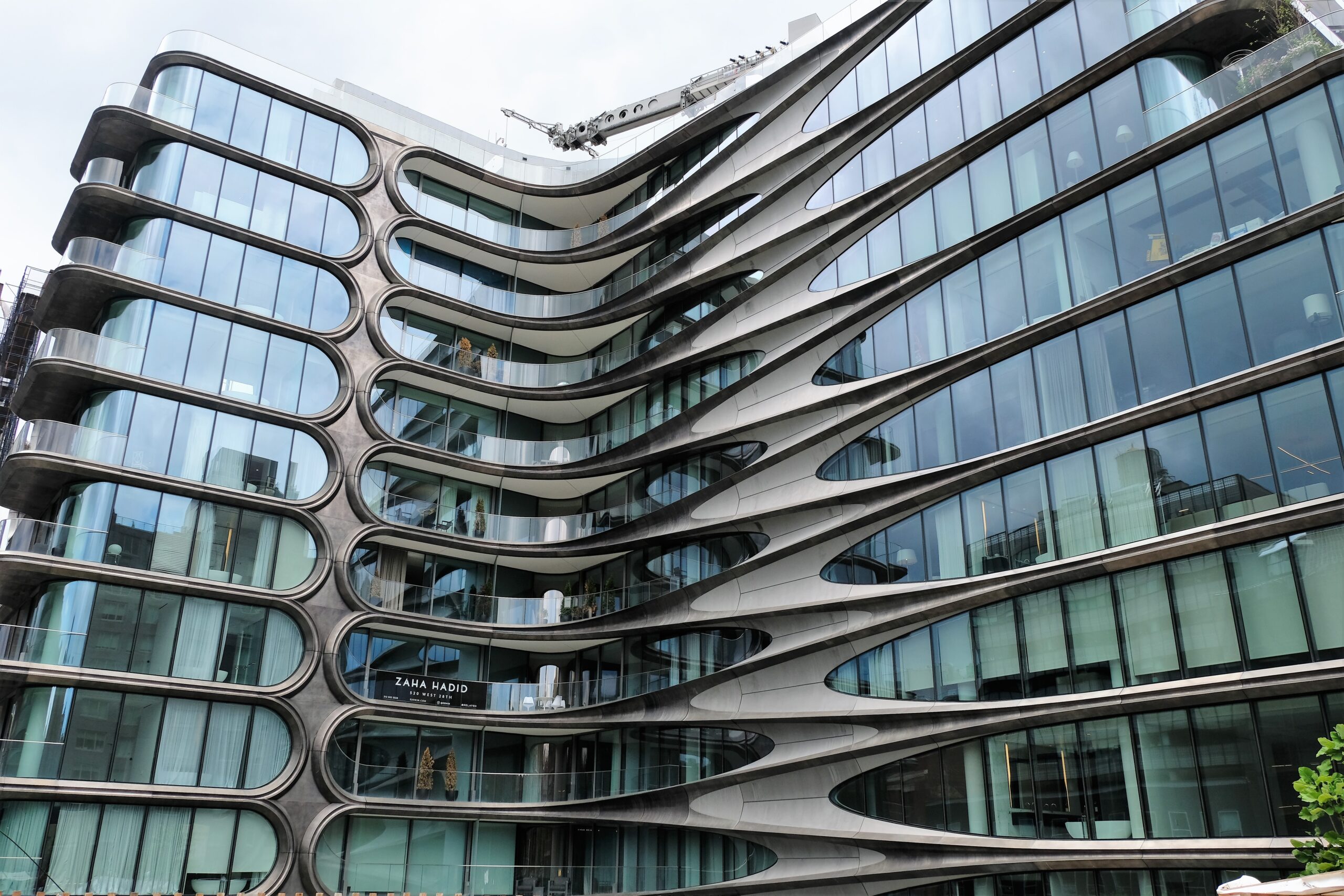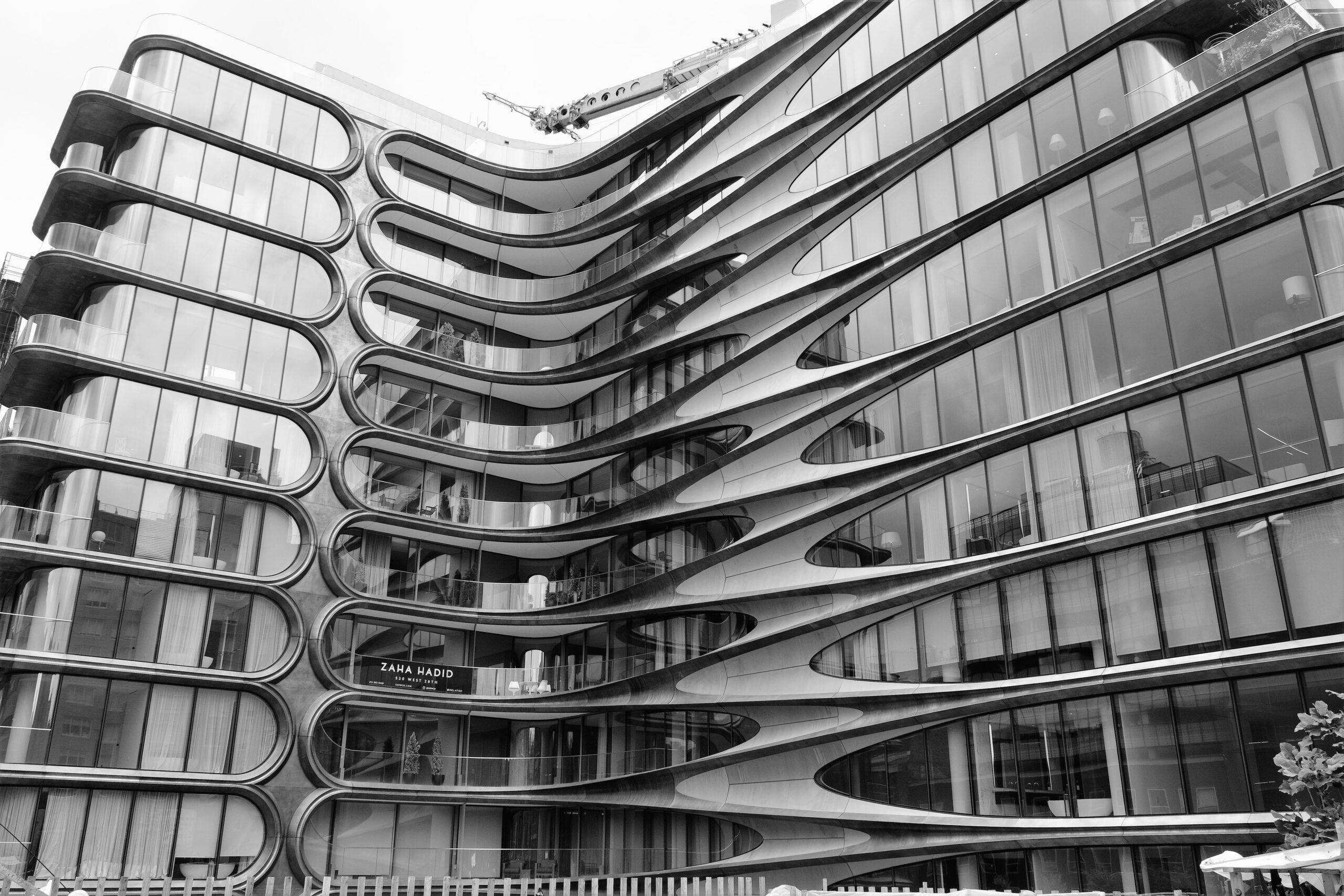 New York anecdotes
Though I lived in London for over 20 years, most of that time was in suburbia. Only living "in" London for a few months when I stayed in Dalston Junction with my brother before heading off travelling. New York, is a city I wouldn't mind staying in for a few years. Hong Kong and a few other cities too. They epitomise a BIG city. With all their good, bad and ugly traits, they do have a fascinating effervescent energy.
Would I like to visit New York again….hmmmm. Only if it was convenient in my travel itinerary. With so many places I have yet to see and places I would like to revisit, New York is quite far down the list. Of course, I am glad I went. During my short time I didn't even scratch the surface. There are tons of places I didn't see, things I didn't experience etc. etc. But, my oh my the world has so many other beautiful things to see and experience, something no city can compete with!
…next stop, Zurich, Switzerland.