Why is it that we pay large sums of money to explore distant destinations and forget what we have right on our doorstep, London!  Not that I haven't explored London and the UK quite thoroughly but even so there is so much to see and do that there is plenty I haven't.  I was once told that familiarity can breed contempt, to me that's always been a harsh saying and not one I quite agree with, but water it down a bit and then maybe it is applicable to many parts of life.  London is an amazing city and with so much on offer it can be daunting because you are spoilt for choice.  There is so much right on my doorstep that I forget I'm in one of the most sought-after tourist destinations there is.  No need to always be searching high and low sometimes you need look no further than the end of your nose.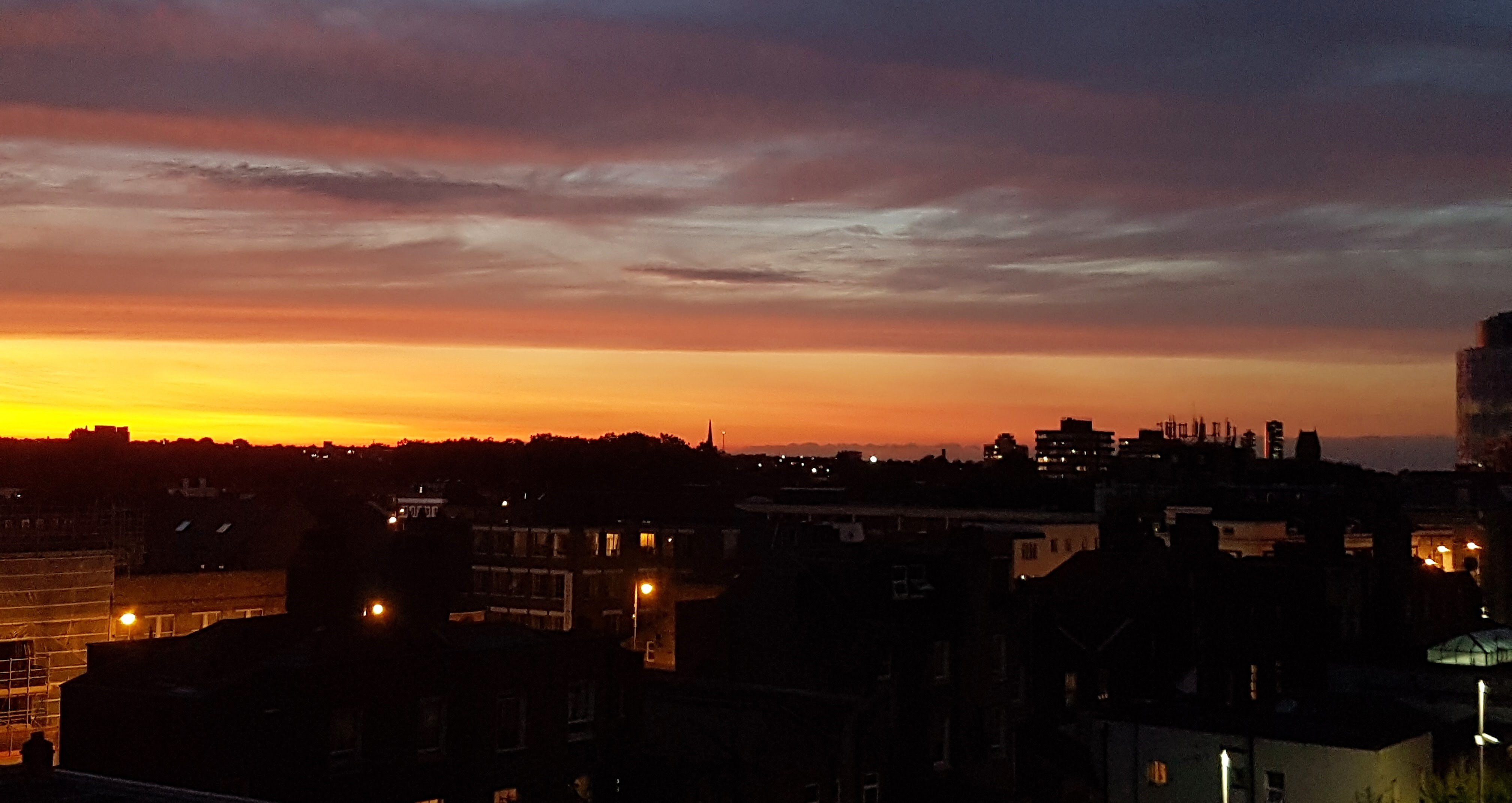 I was in Toledo (Part 1 and Part 2) or Zaragoza I think, when my brother called me about an idea for my mother's birthday on 1st September, that we fly her out to the UK as we would all be under the same roof, the first time in almost five years (Brent, Roxi, my mom and I).  Brent and Roxi are moving to New Zealand in the next few months and taking my mom's age into consideration it would be doubtful she would fly from South Africa to New Zealand.  Great idea, we had to make some changes and bring the dates forward as my mother had already made plans to go to Hermanus for a few days over her birthday.  The result, she'd go to the UK earlier which happened to coincide with my birthday, everyone wins.  My mom has been to the UK about 5-6 times so this would be more of a visit than a "lets go see the tourist attractions", even so there is amply to see and do without running about the entire day like a mad tourist.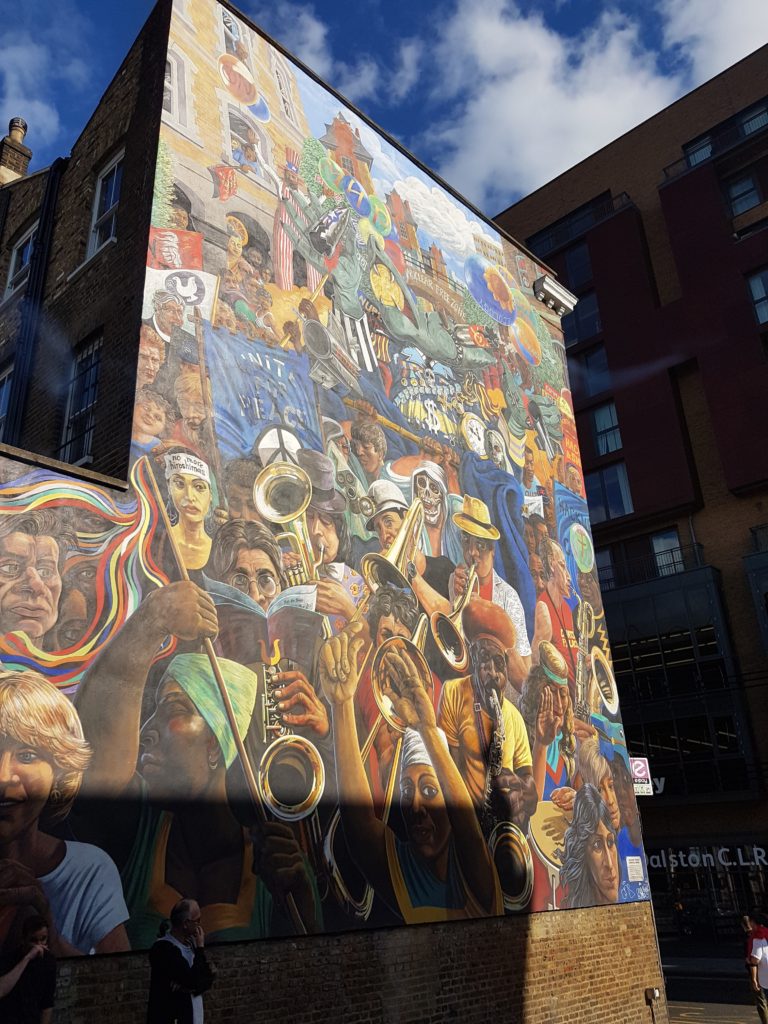 Dalston Eastern Curve Garden
As much as some people may disagree, East London 15-20 years ago was not a destination on anyone's list of places to go in London, now, it's the place to be!   Nestled in the heart of Dalston (diagonally over the road from Dalston Junction Overground station), this little sanctuary will have you forget that you're in the big smog.  An unsuspecting entrance, the only significant reason people may glance near the entrance is for the brightly coloured graffiti mural on the wall of the adjacent building – I'd like to think it's representative of the people of Dalston.  Back to the curved garden, now on what used to be the old Eastern Curve railway line that used to link Dalston Junction Station to the goods yard and the Northern London Line…long before my time!  Now, a garden woodland filled with herbs and spices planted between shrubs, vegetables and trees that waft through the air as you brush by.  The mix match of chairs, tables and benches adds a natural charm to the garden welcoming to all ages.  It's the first pub-garden that I've been to with a real sense of community and you could easily just sit there just watching the people sipping a craft beer or take your kids there to play in garden, something that many kids is London don't get the opportunity to do.  Take a look http://dalstongarden.org/, even better, go there!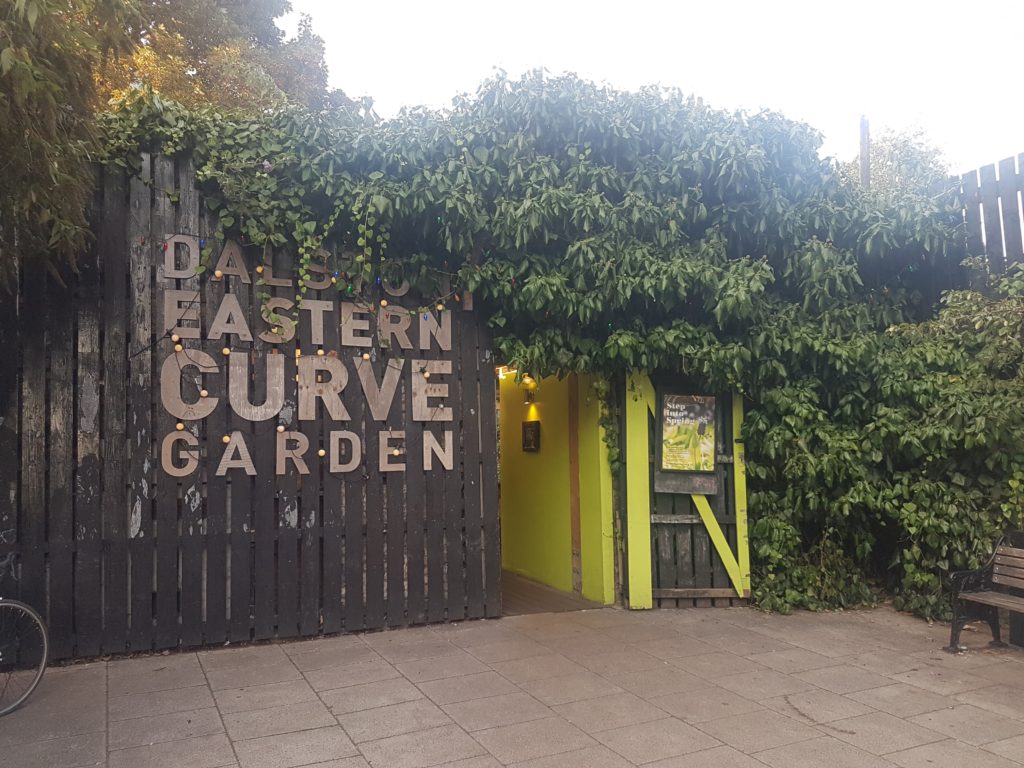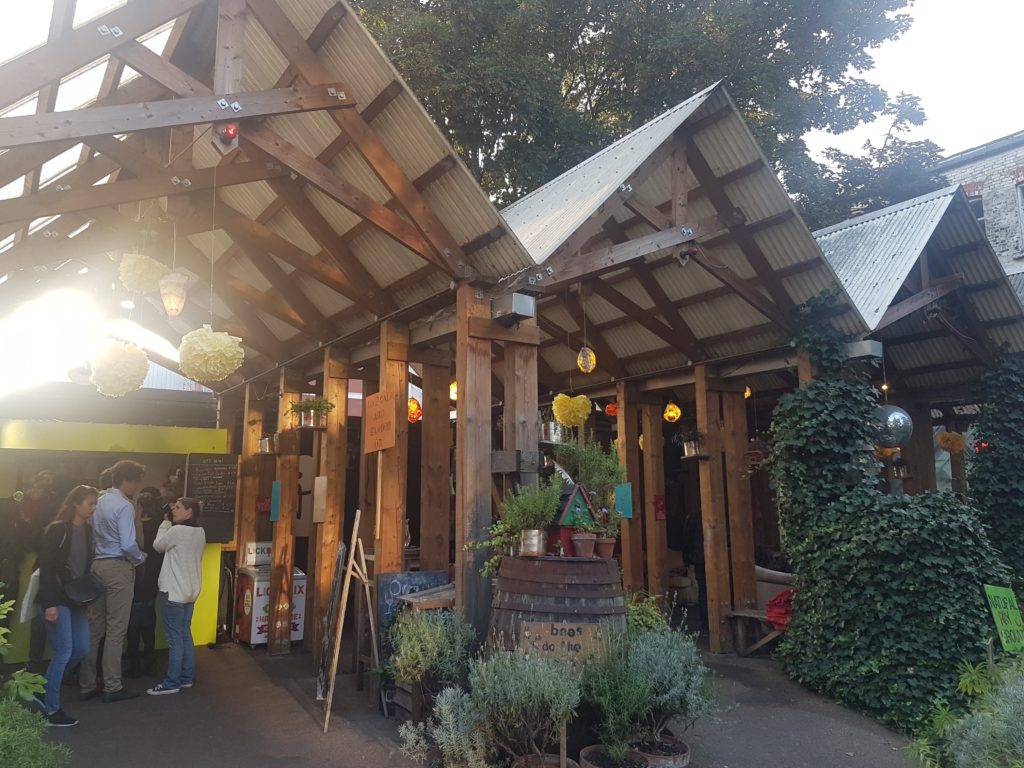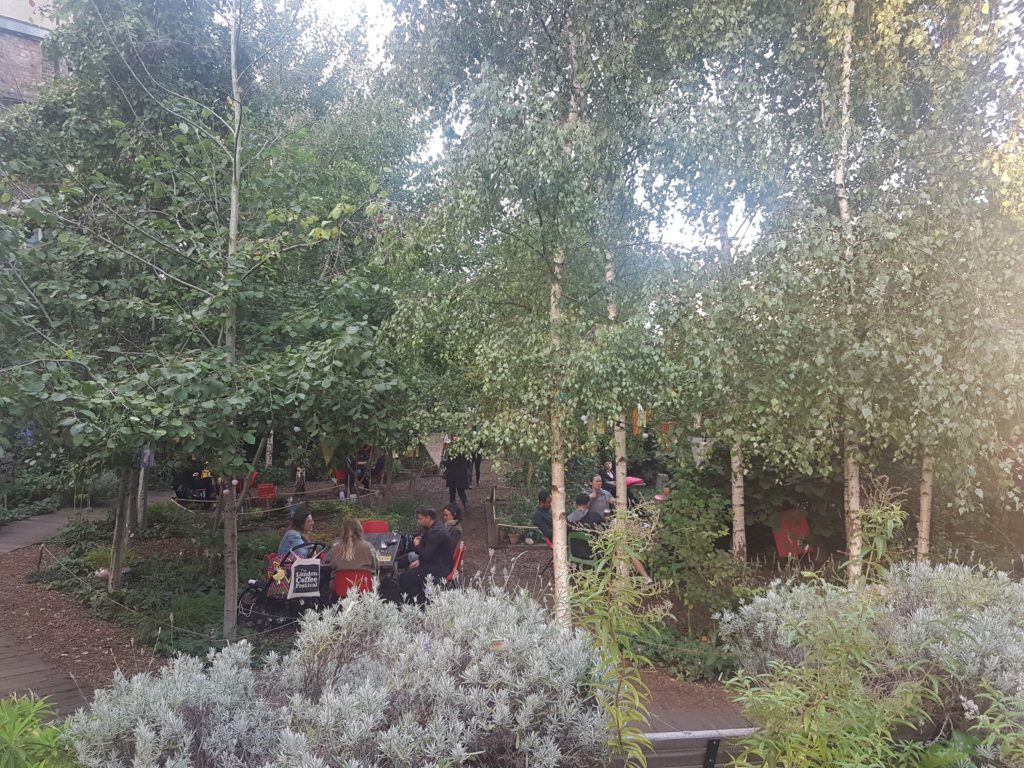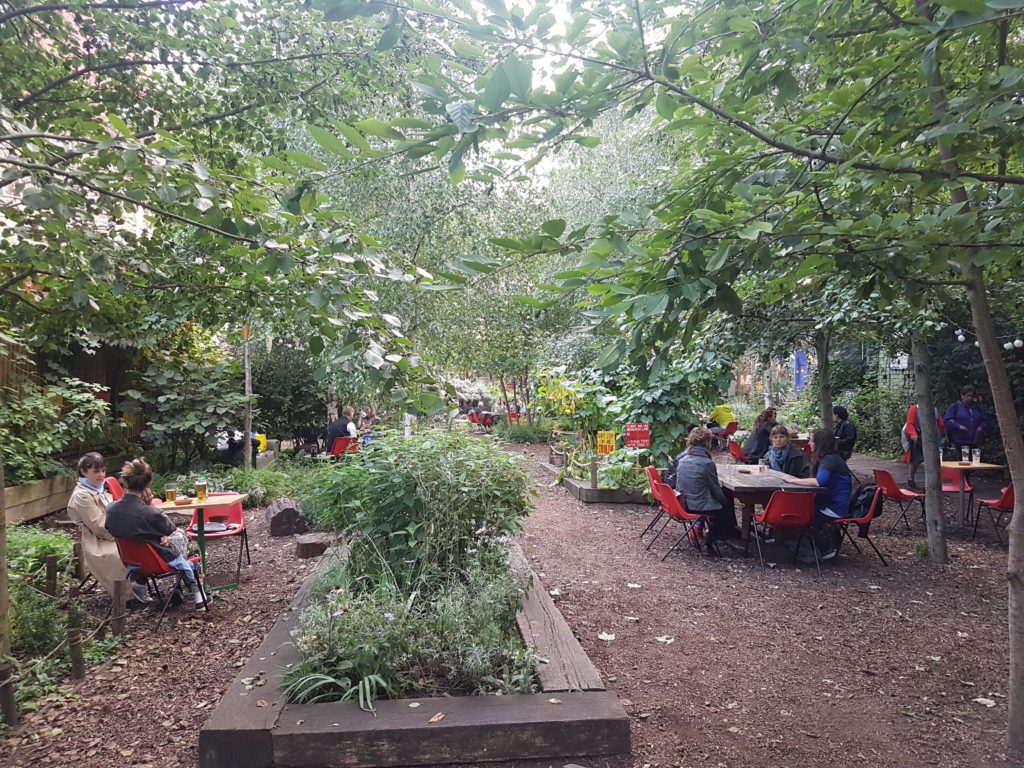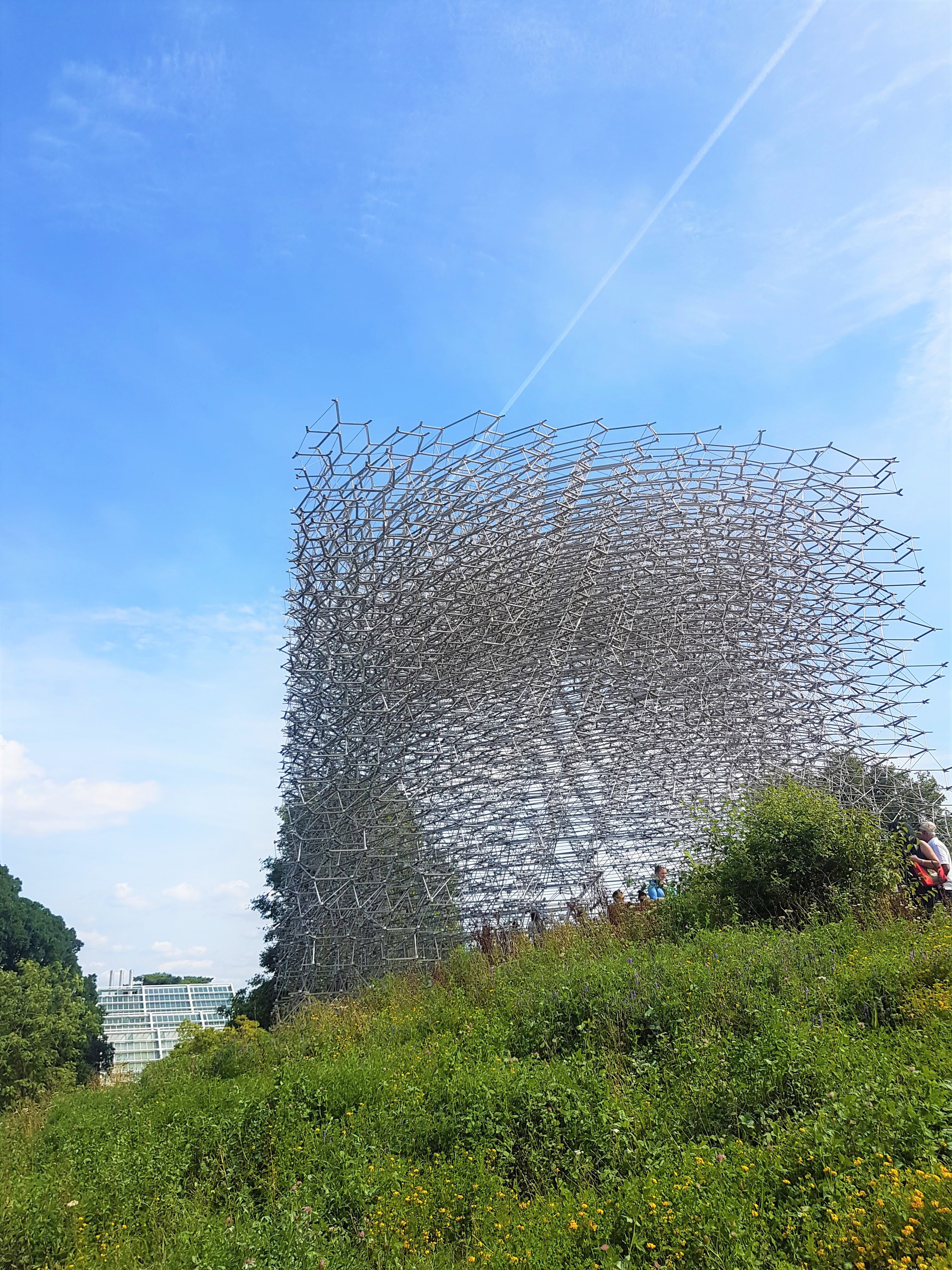 Kew Gardens
Hardly a place that needs an introduction, sadly to say I had never been, even more so that I used to work around the corner for many years.  I say I hadn't been, that's not totally true, I've been there twice before but that was in the evening over December to go ice skating; they have an outdoor ice rink during peak winter every year.  Took my mom there this time as she loves gardens and gardening, what better place to visit than the world-renowned Kew Gardens.  I was blown away by the place!  Right under the flight path of Heathrow runway however you don't even notice because of the beautiful surroundings, and the place is huge!  You could see the whole place, not thoroughly though, in one day, to truly explore the whole of Kew Gardens you would need to visit it multiple times over months!  Every plant, tree, flower is labelled and on permanent exhibit are specimens from around the world in the most exquisitely manicured garden displays.  I love the outdoors but I'm no green finger and since my visit I've urged so many people to go there, even if it's just for a pick nick, the setting would be hard-pressed to beat!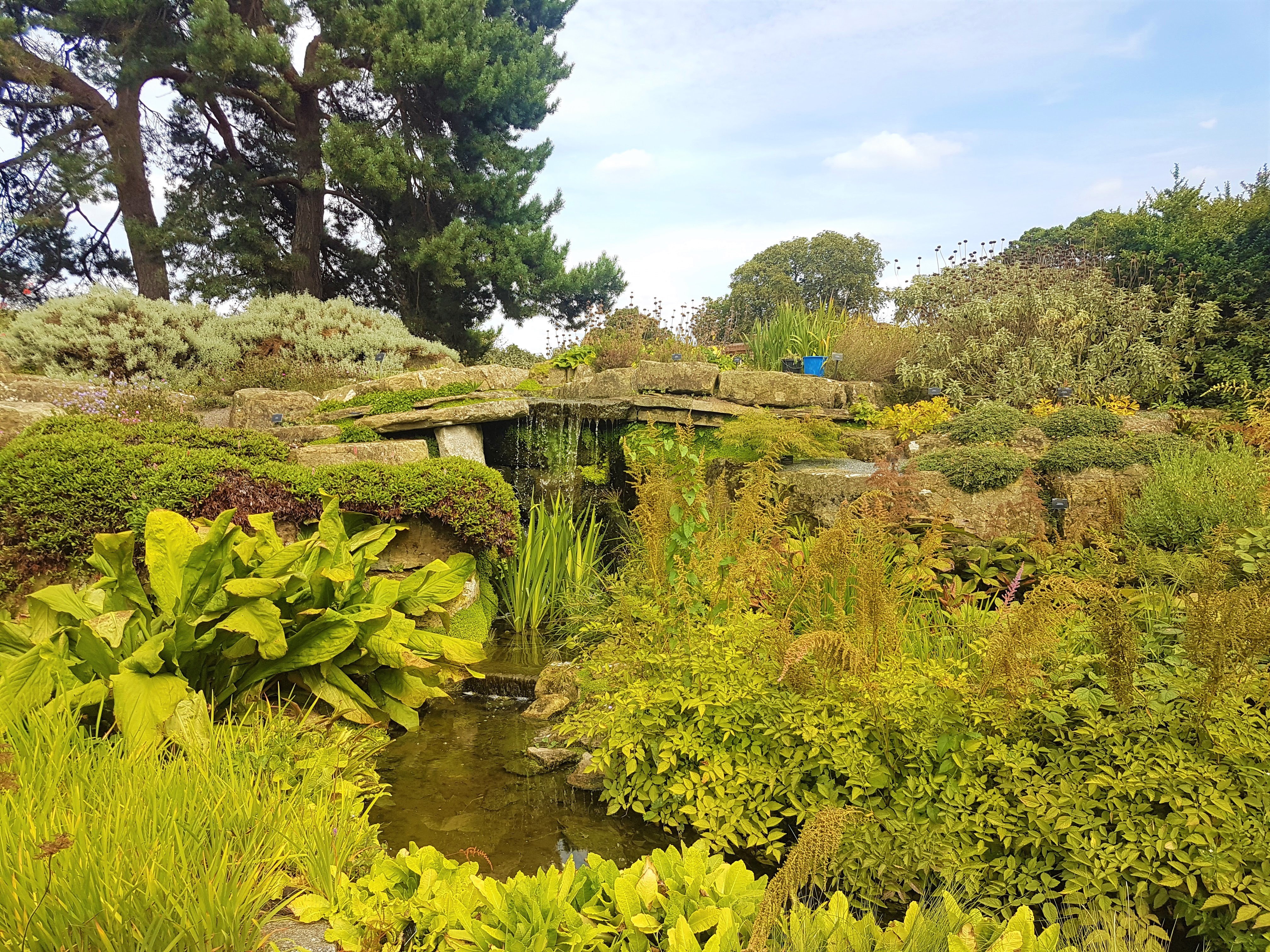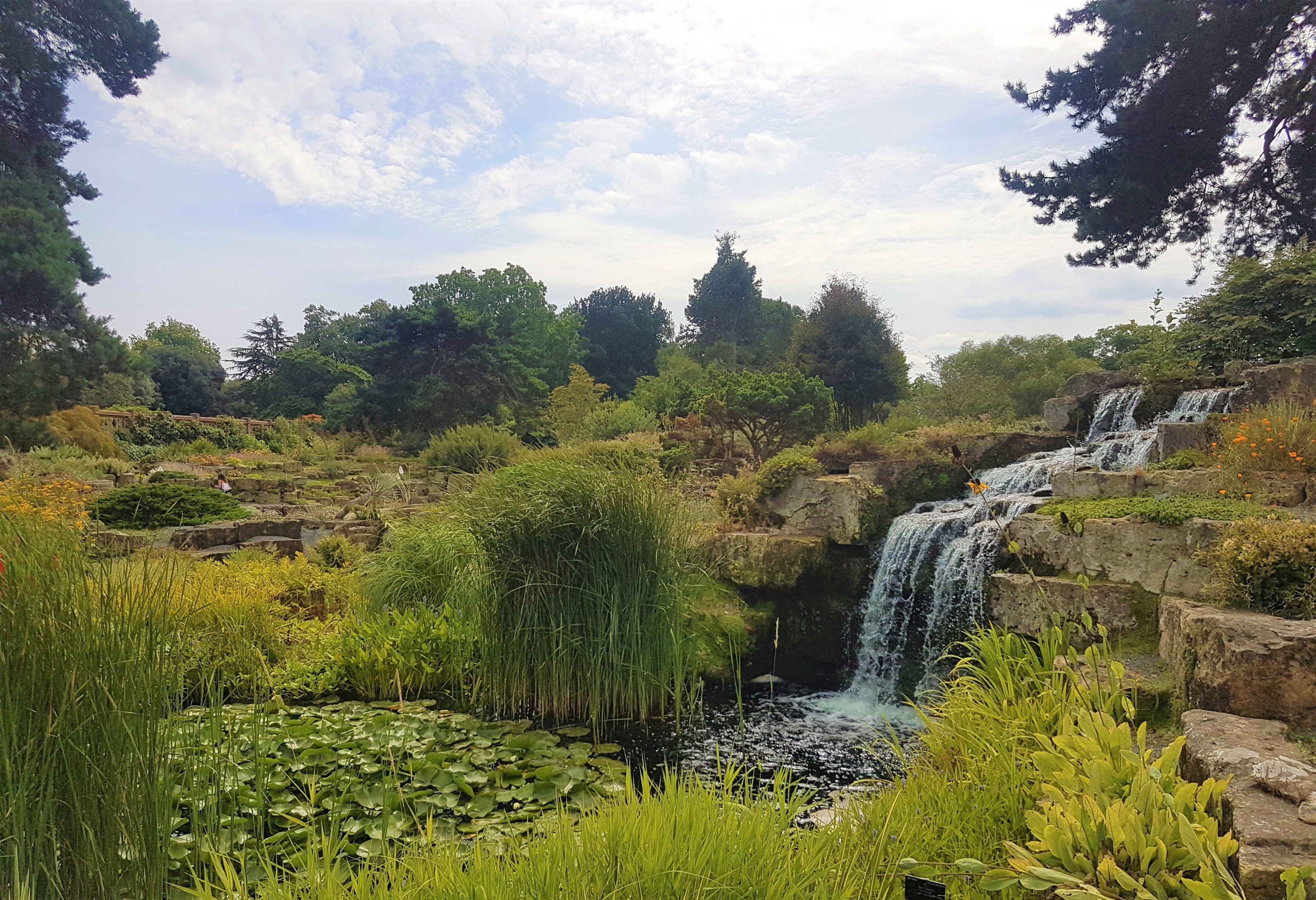 I wasn't expecting such lovely scenery so stupidly I forgot my camera and used my phone instead, it takes good photos but not as well as my camera and I would have preferred to do Kew Gardens more justice.  www.kew.org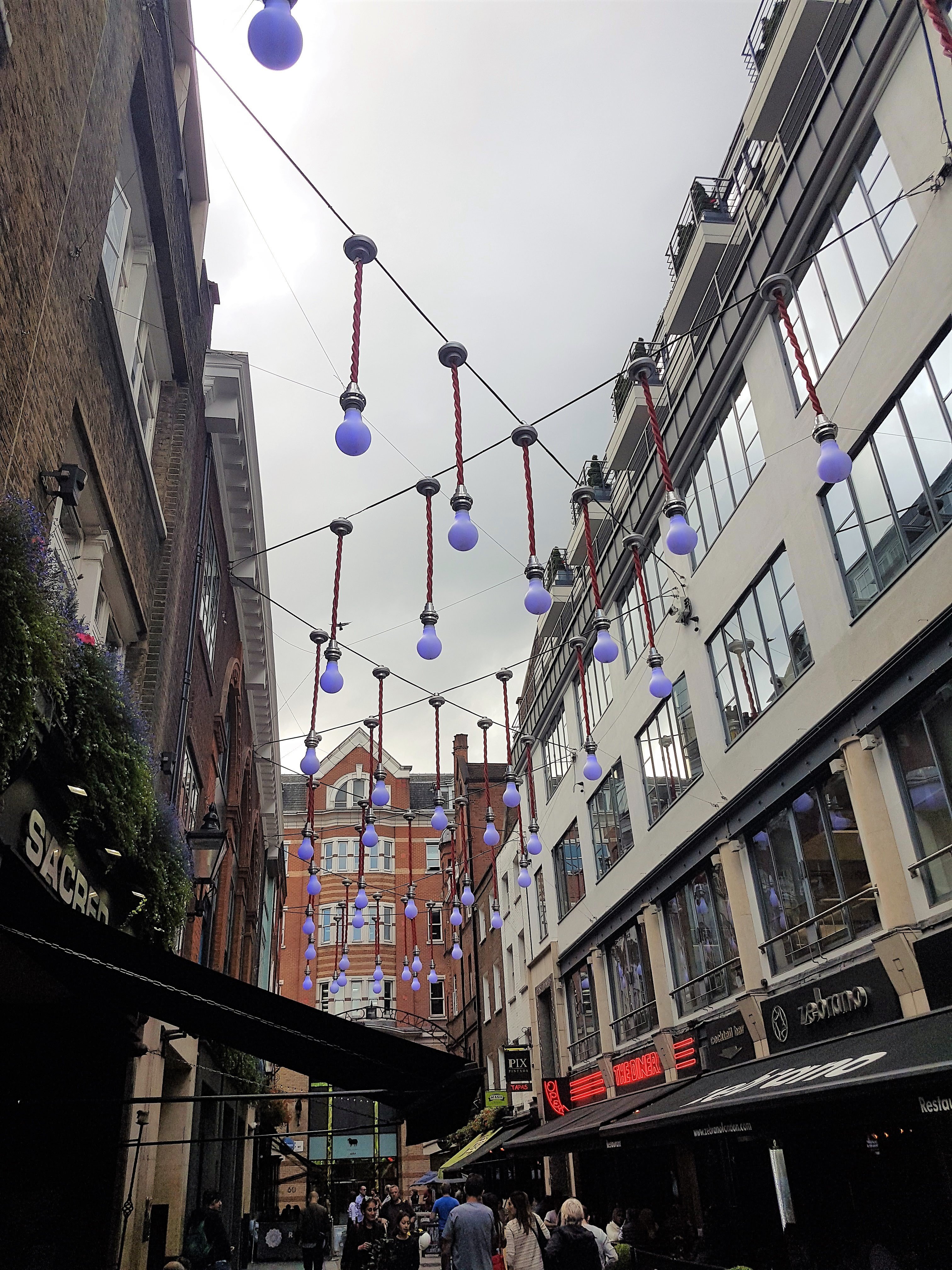 London Town
As much as I try to avoid central London when shopping, too many tourists, yes, I know that's hypocritical of me, I somehow almost always end up in Carnaby Street.  I've been going there since I arrived in London, with an interesting and colourful history, now a consumer hotspot and worlds away from its punk heydays.  Still a wonderful place to visit in a unique setting with hedonistic themed decorations hanging along the boulevard.  The Breakfast Club (London Bridge), there are quite a few of these around London (www.thebreakfastclubcafes.com); and American diner style café/restaurant for work or family in a relaxed retro environment.  They serve breakfast all day and I'd avoid peak times unless you are willing to wait in line, a long line, that's how good their food is; may not be the healthiest of meal but bloody yummy!  London's architecture has certainly changed over the past 15yrs.  Alongside the Victorian buildings now stand glass and mirror beacons reflecting the sun's rays through what used to be the dark narrow spaghetti roads and alleyways.  These shining buildings affectionately known by their colloquial names The Gherkin, The Cheesegrater, Walkie-Talkie and in the mix, is The Shard, it's actual name.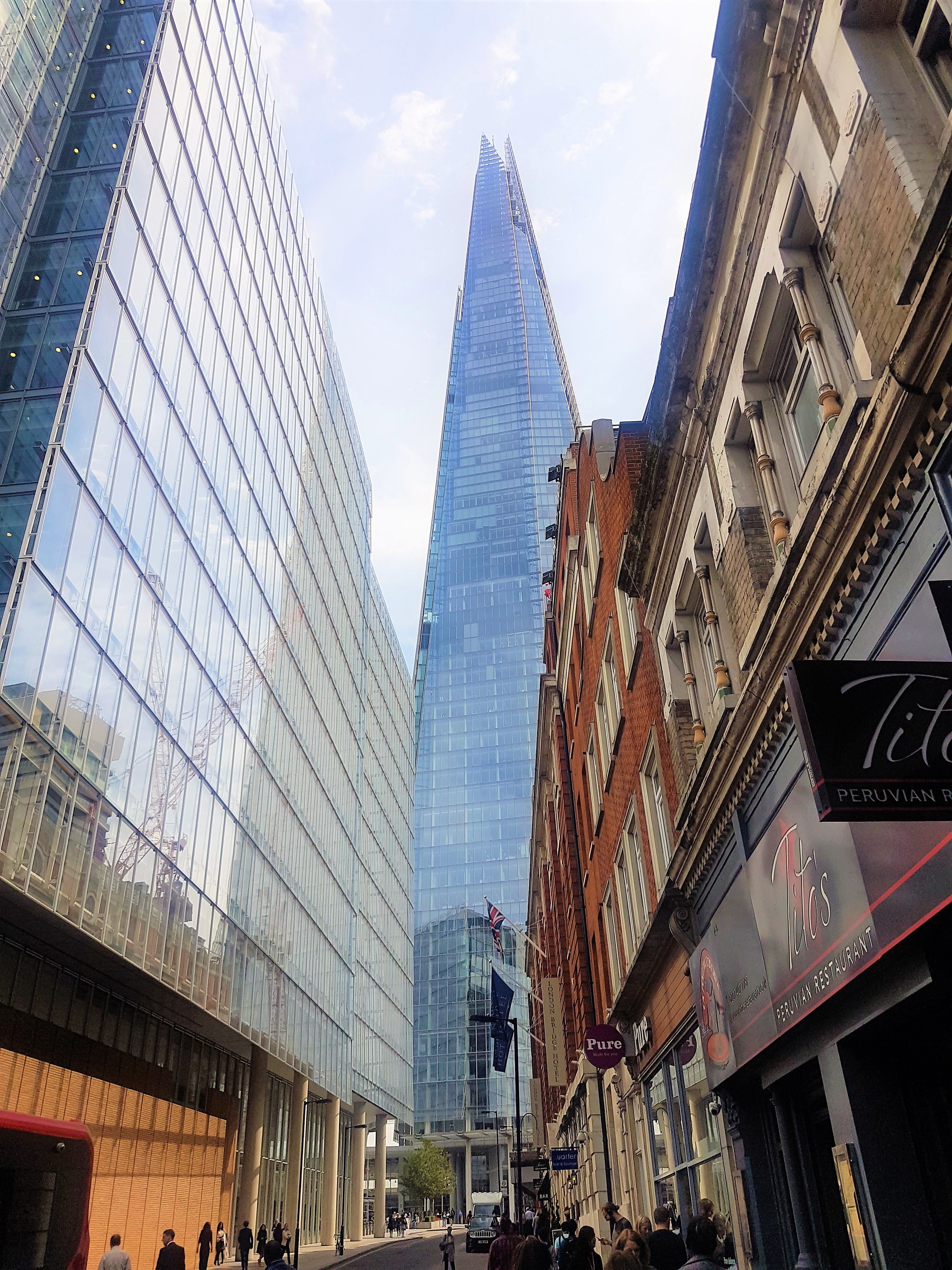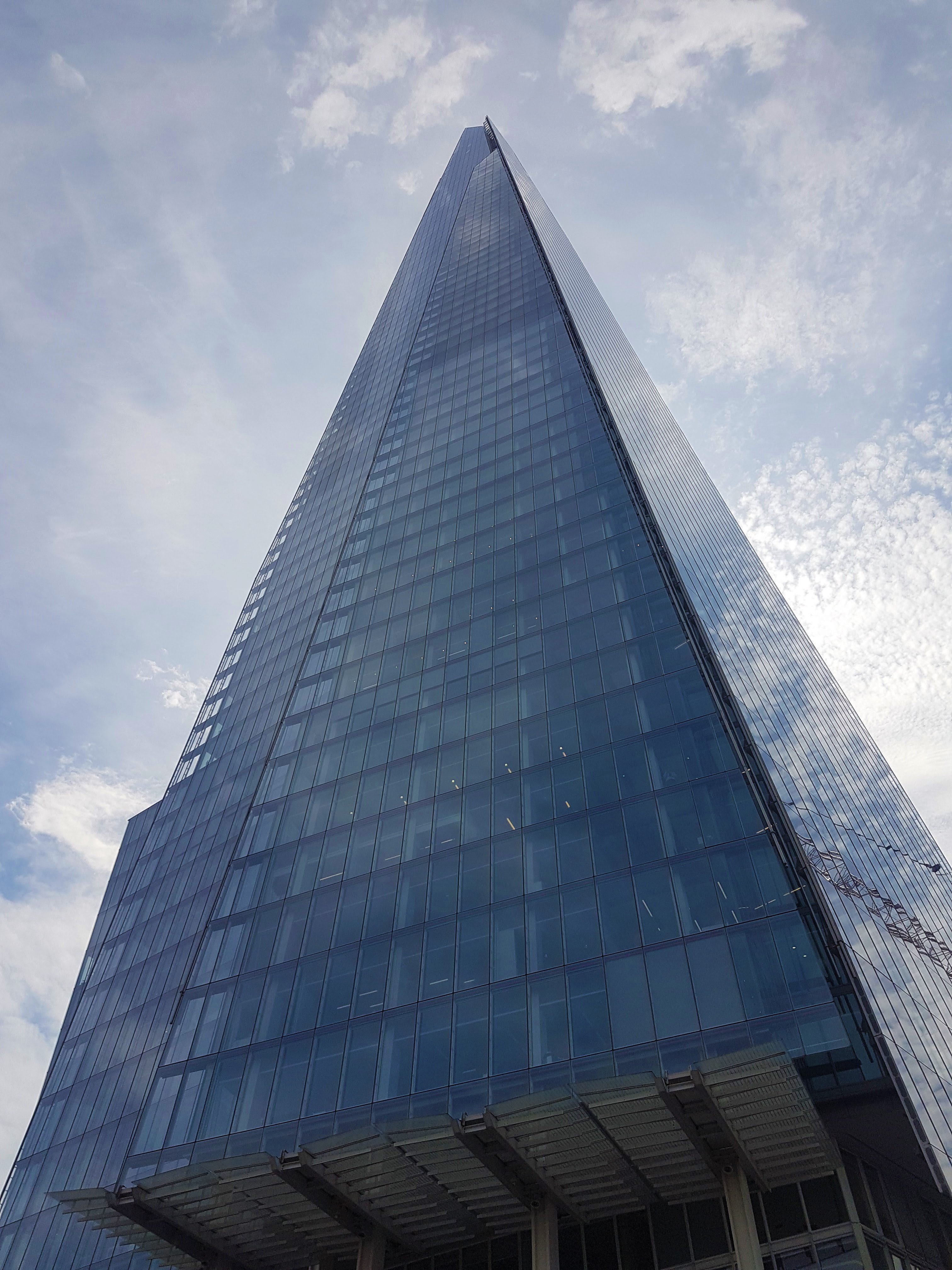 Hyde Park
Right in the heart of London is the huge Hyde Park.  Stunning in comparison to any park I've been too, Kew Gardens does top it, but Hyde Park if free.  My mother and I were on our way to a Grayson Perry exhibition at the Serpentine Gallery which is inside the park.  Taking an intentional detour to take in the sites of the park we passed by the Diane, Princess of Wales Memorial Fountain.  Not that I'm a sentimental person for memorials but looking at the fountain and all the mothers and kids running around having fun it seemed a fitting memorial.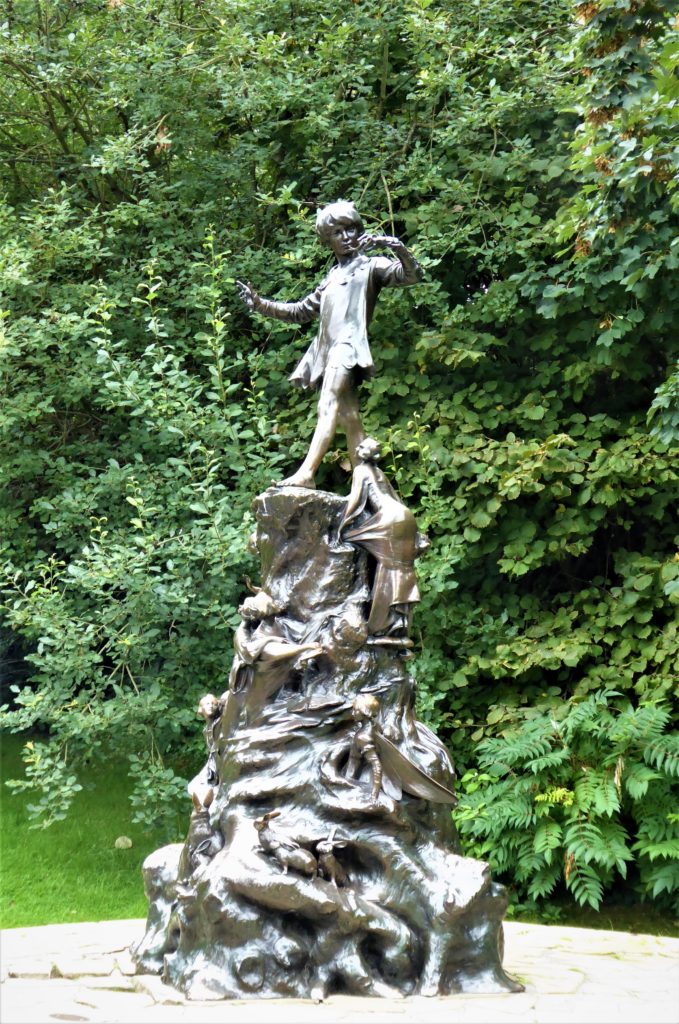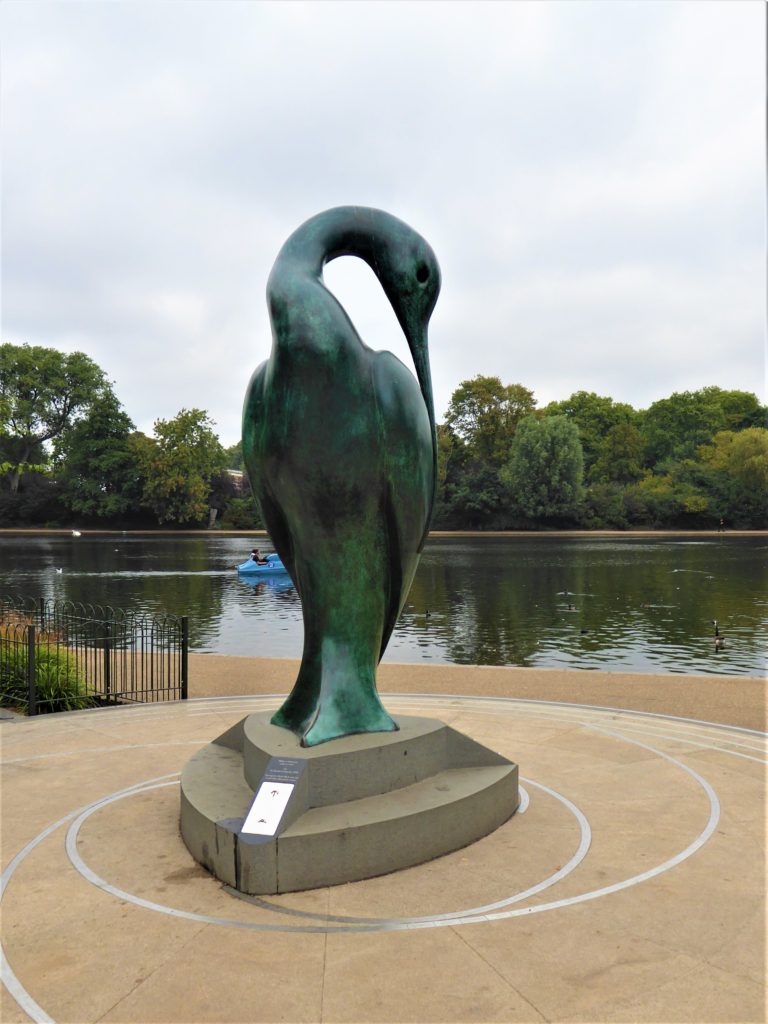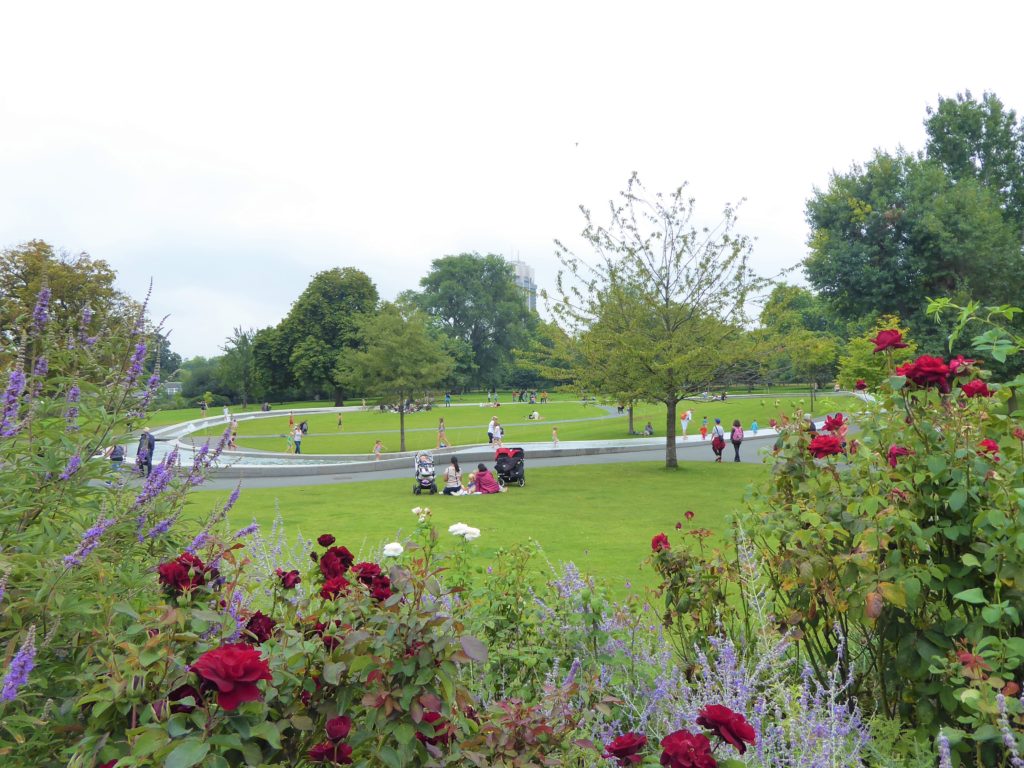 Grayson Perry
I'm a fan, even more so after listening to The Reith lecturer he gave.  An intimate exhibition of ceramics, metal sculptures and tapestry he does have a unique style and inside.  His representation of everyday life and society is raw, astute and reflective of what is beautiful and disturbing about the world.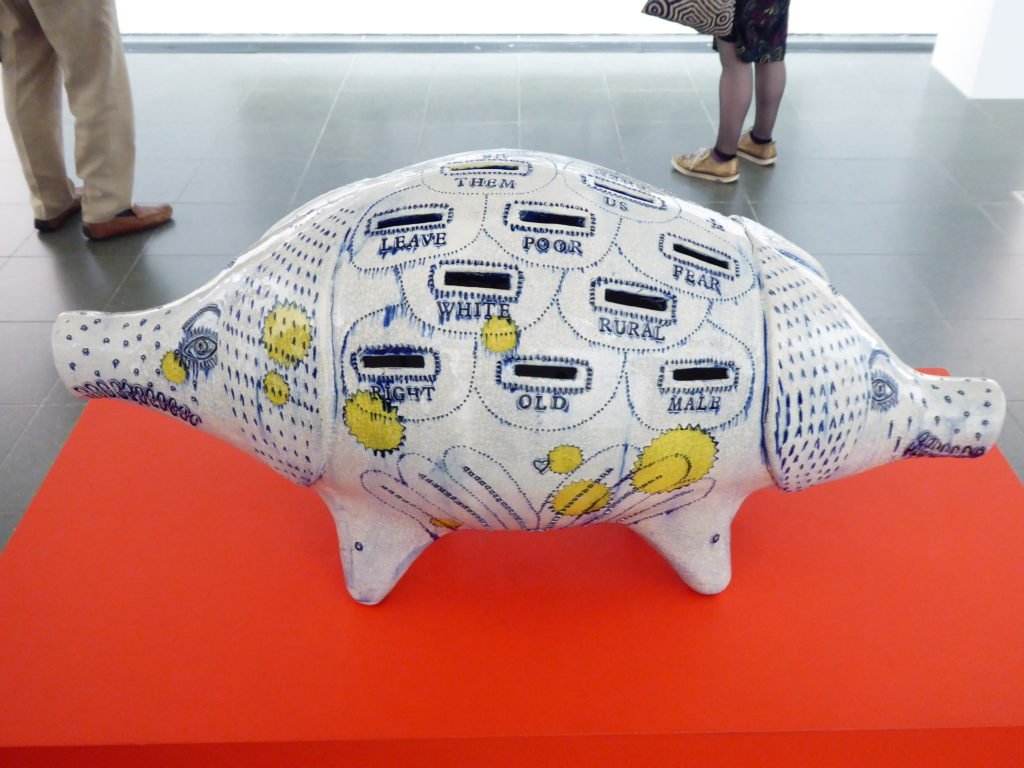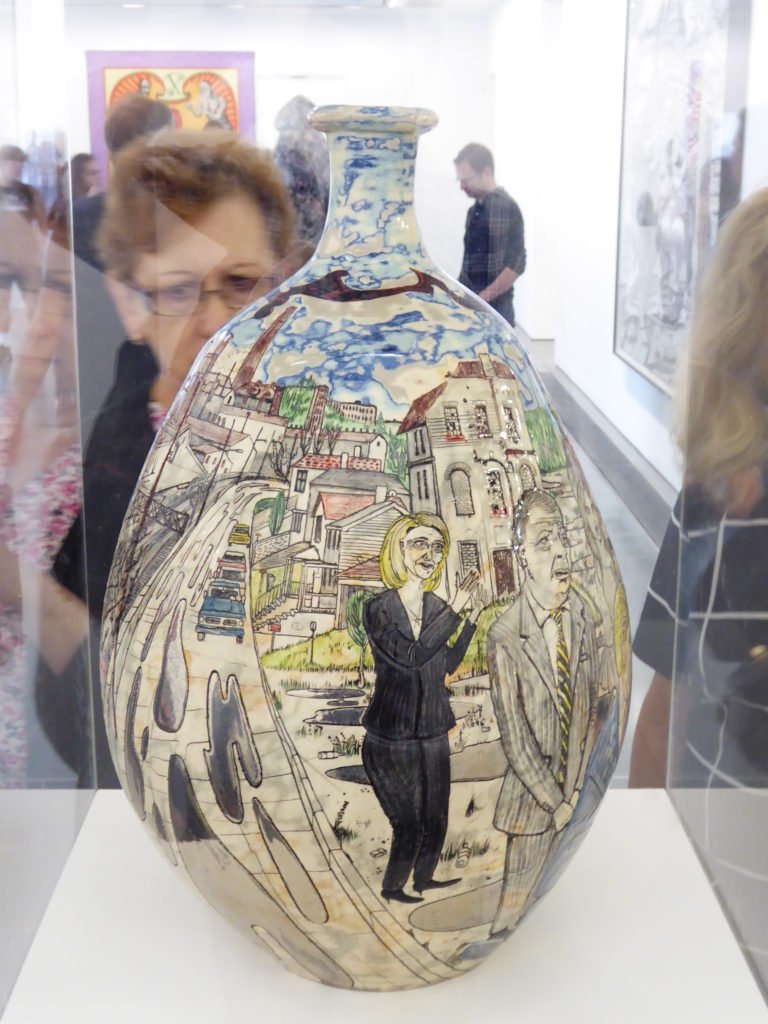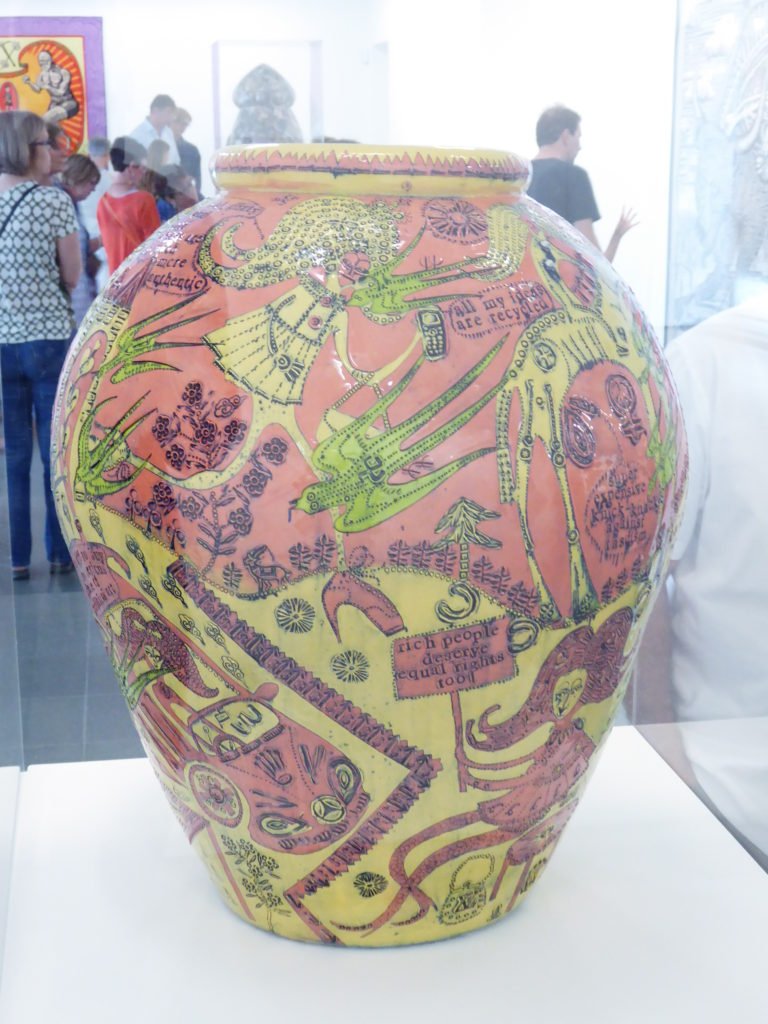 My next destination hasn't been confirmed yet, I hope to know very shortly.  Before London I was in Barcelona, if you'd like to take a look use the link below.
My next stop was part of a month in Egypt, first stop was Giza and before London was Barcelona, take a look if you like: