Old Town Phuket
My visit was brief but interesting, I stayed at 99 Oldtown Boutique Guesthouse, in the heart of Old Town Phuket; a road lined with Sino-Portuguese terraced houses similar to Victorian style.  Their design and exterior décor reminded me a lot of Porto, just on a smaller scale in every respect, a quaint pretty road with pastel painted buildings.  It so different to the rest of what I'd seen in Thailand, mentally I was out of sync with such a drastic change; if you'd dropped me into the town without knowing I'd never have guessed I was in Thailand.
Phuket, the little of what I saw (I was only there for 1.5 days), well only Old Town and a few peripheral roads has a totally different feel and vibe to what I had seen of Thailand.  Difficult to explain the difference of Old Town Phuket, it's no Bangkok, certainly different to the islands, it has the setting of what I would imagine a small New Orleans would have (though I've not been there), Old Town Phuket has a unique charm of its own.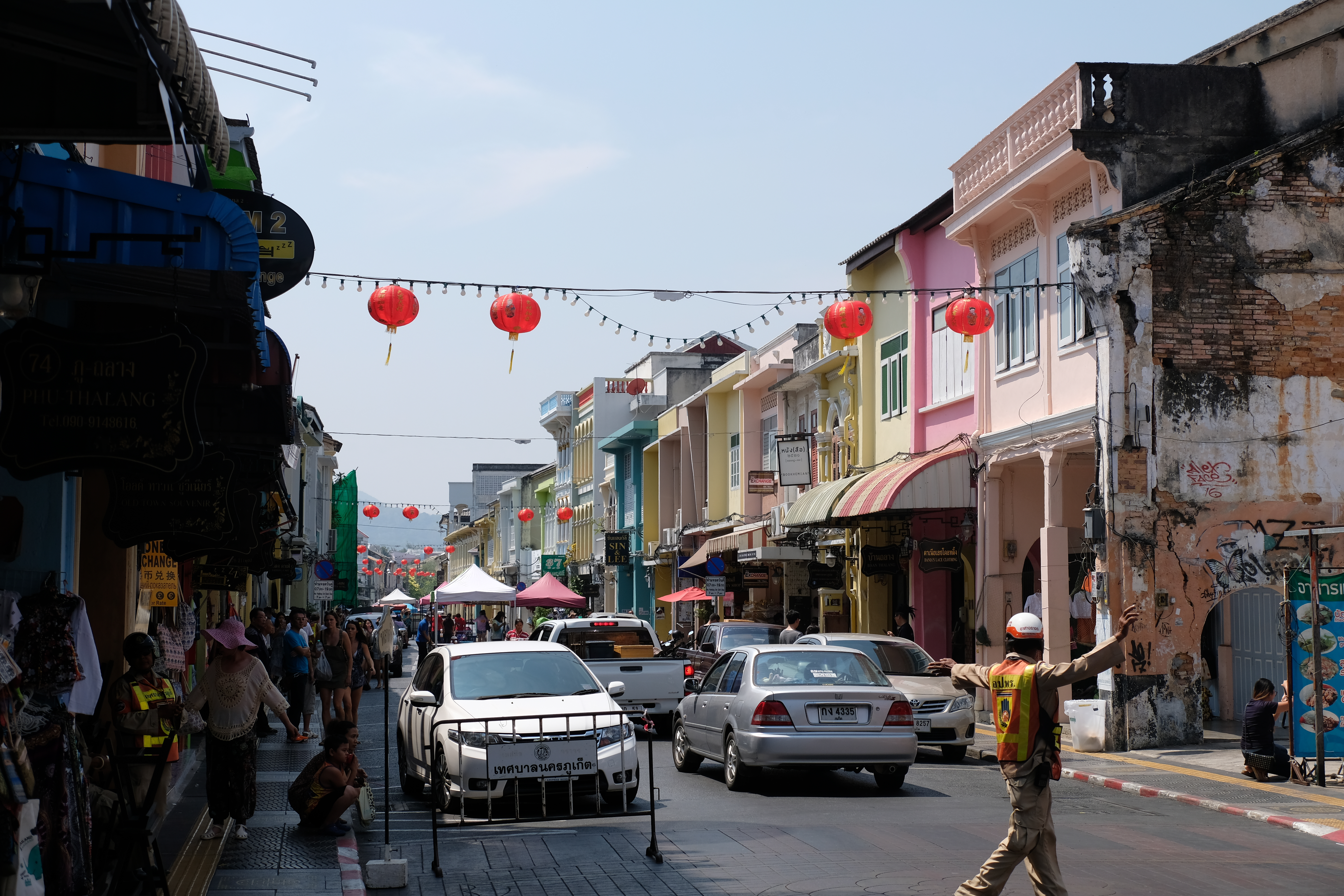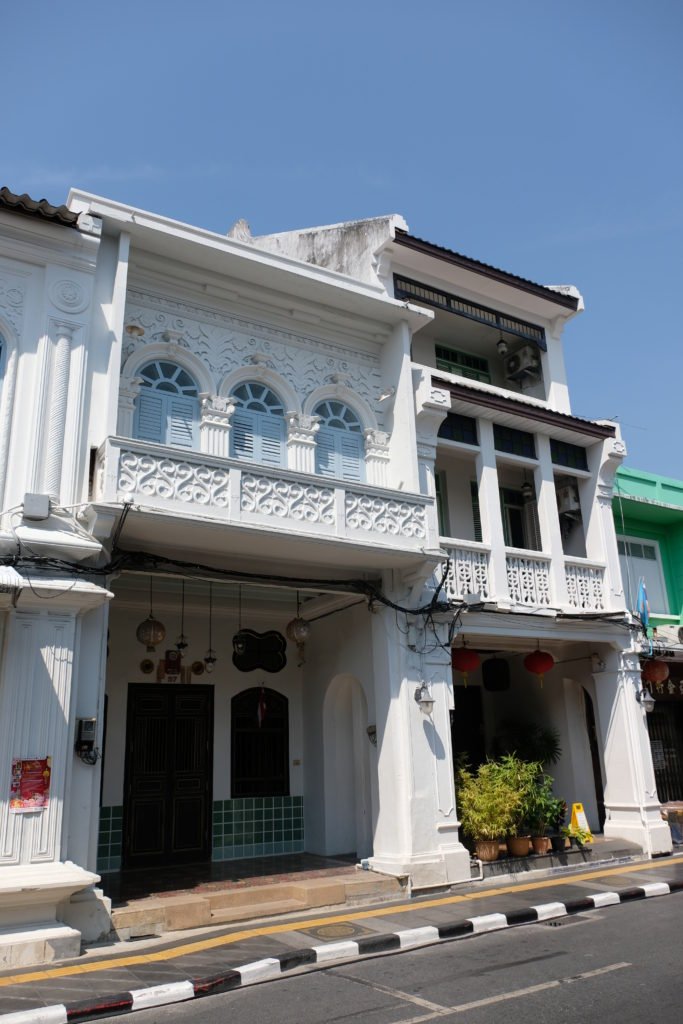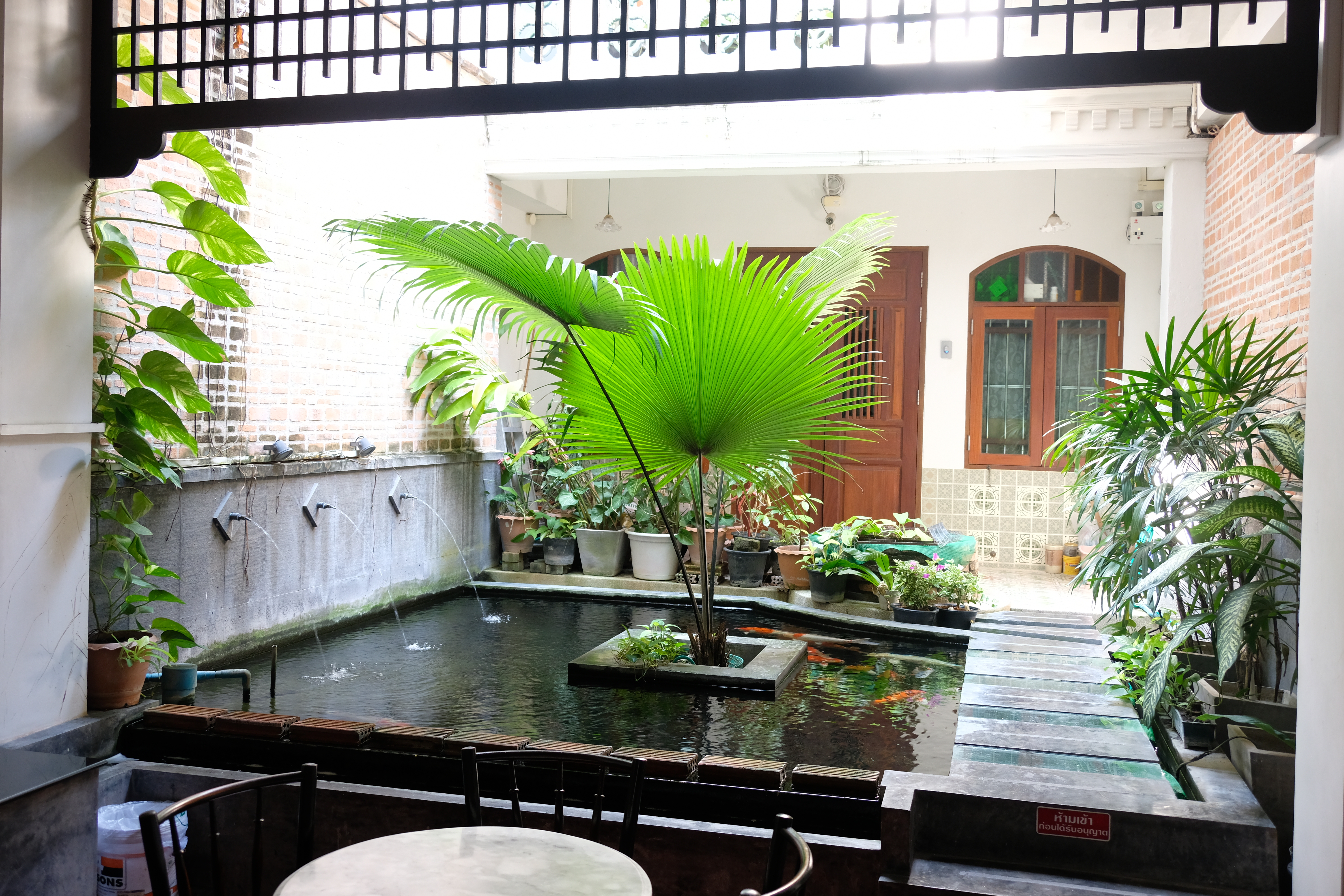 I've jumped ahead without explaining how I got to Phuket.  A speedboat ferry leaves Koh Yao Noi once an hour taking maybe an hour at most to reach Phuket Island.  I ended up sharing a cab with two girls (one from Finland, the other India) both on extended travels.  The first taxi we tried was dodgy, quite frankly he was the rudest person I encountered in Thailand; he wanted all the money upfront, never pay upfront!  Other than that encounter the trip was quick, I was second to be dropped off arriving around lunch time; I left reasonably early that morning because I had a bit of admin to do like booking flights and accommodation to Hanoi, Vietnam.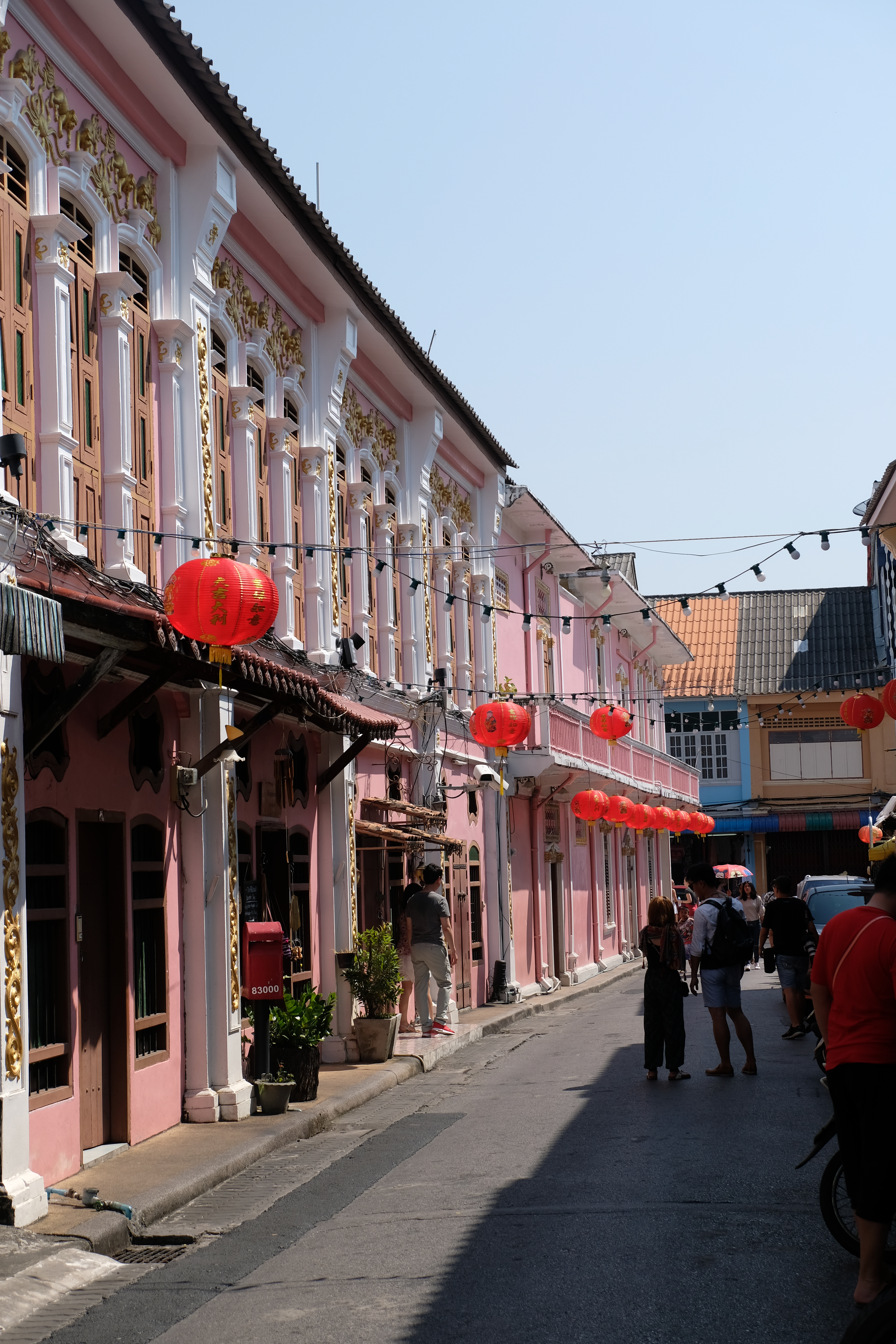 My Guesthouse was great, the breakfast wasn't the best, the entrance interior what I imagined was original reminded me of Victorian era décor though the rooms were simplistic and modern, spotless too.  With stairs and upper flooring of deep solid mahogany (I think), the owner was very friendly and helpful, the place was a perfect location and setting to enjoy a fleeting visit to Old Town and finish my planning.
I hadn't been there long before I needed to head out to get something to eat, a quick walk up and down the road I was perplexed that most of the shops were either closing or closed.  I went back to my guesthouse to enquire where I could get something to eat having not found anything.  The owner informed me that most places were closing early and would reopen later as later in the day and evening was market day; that meant the road would be closed off and filled with market stores and alike, the other stores would be open too.
Lots of Street Art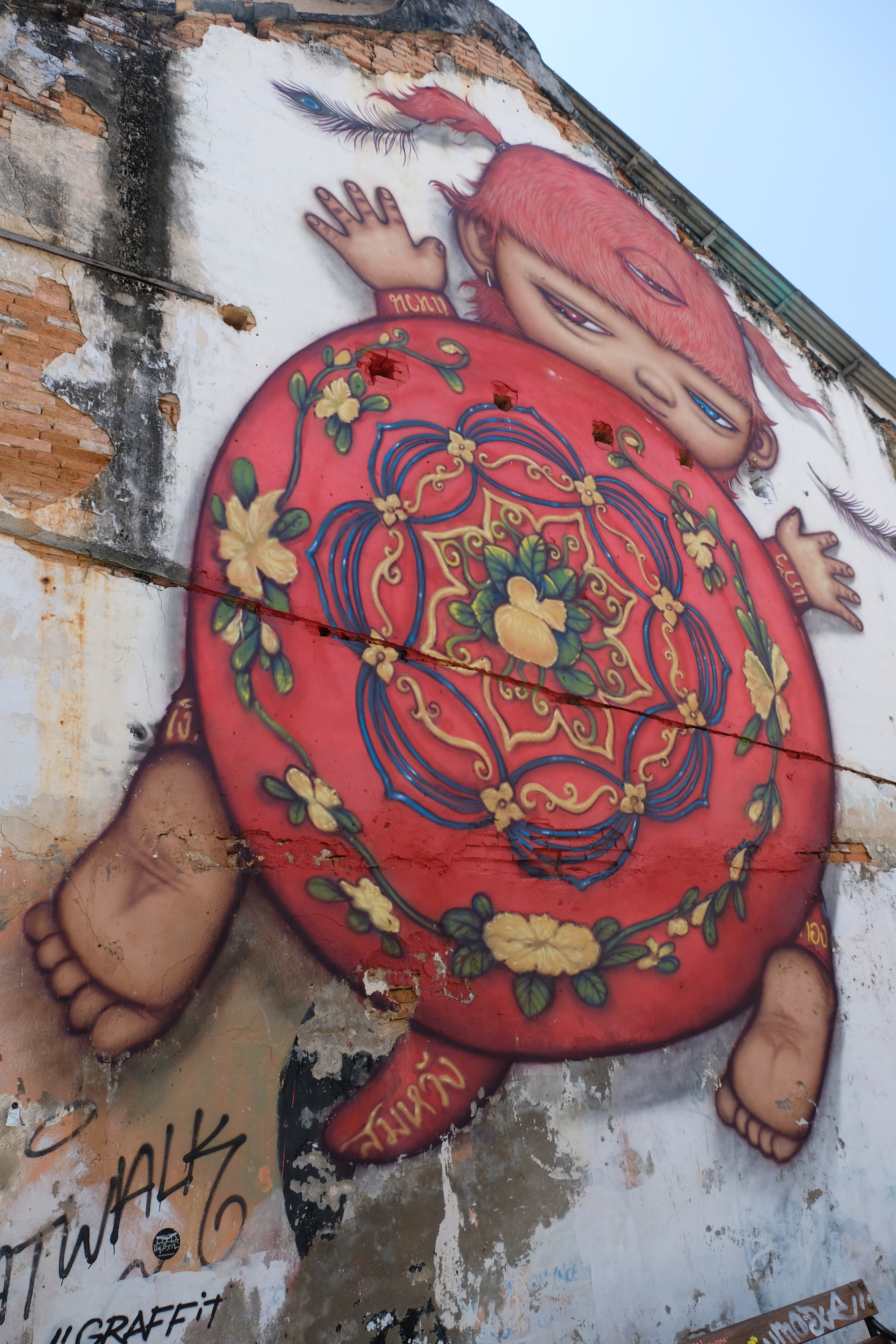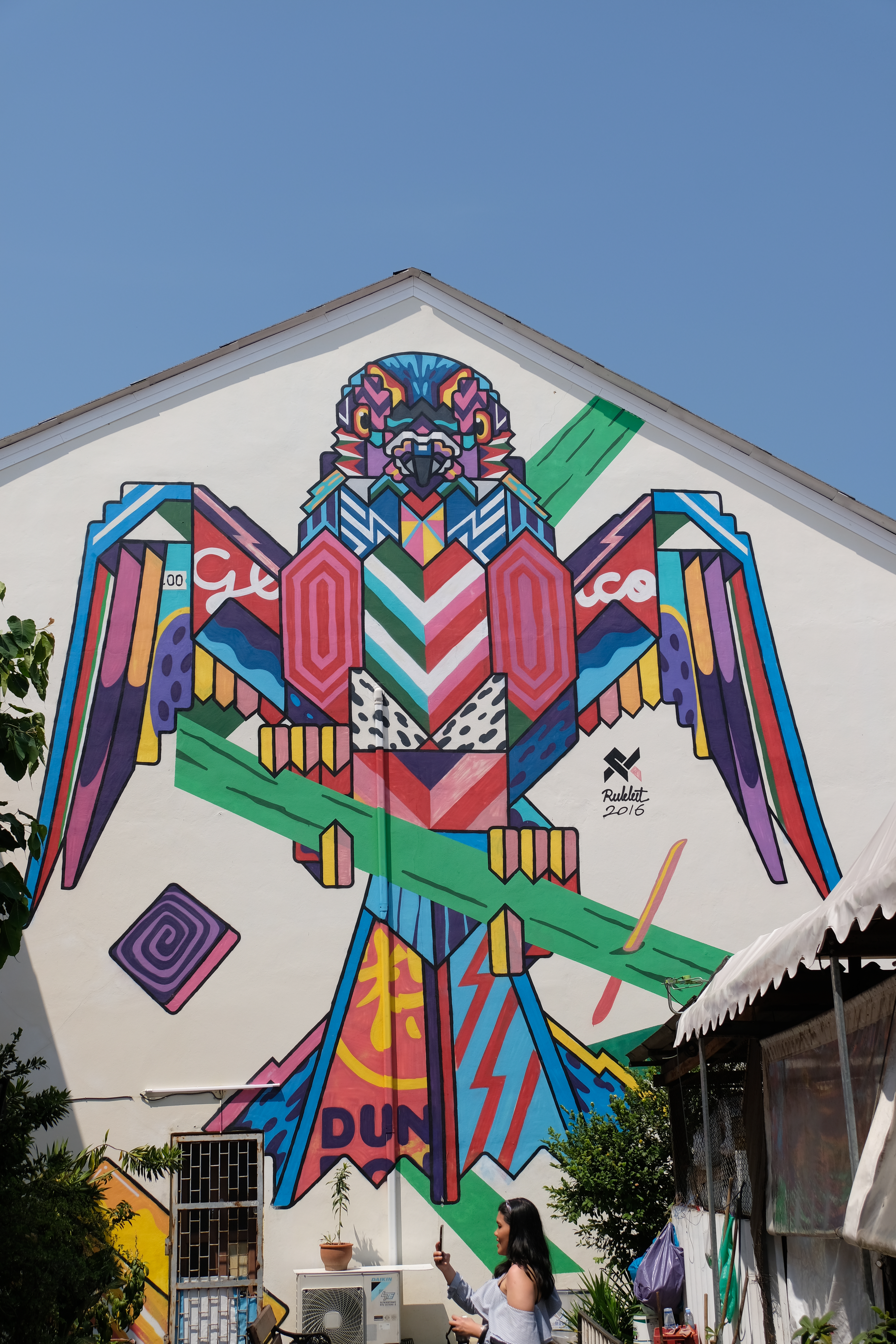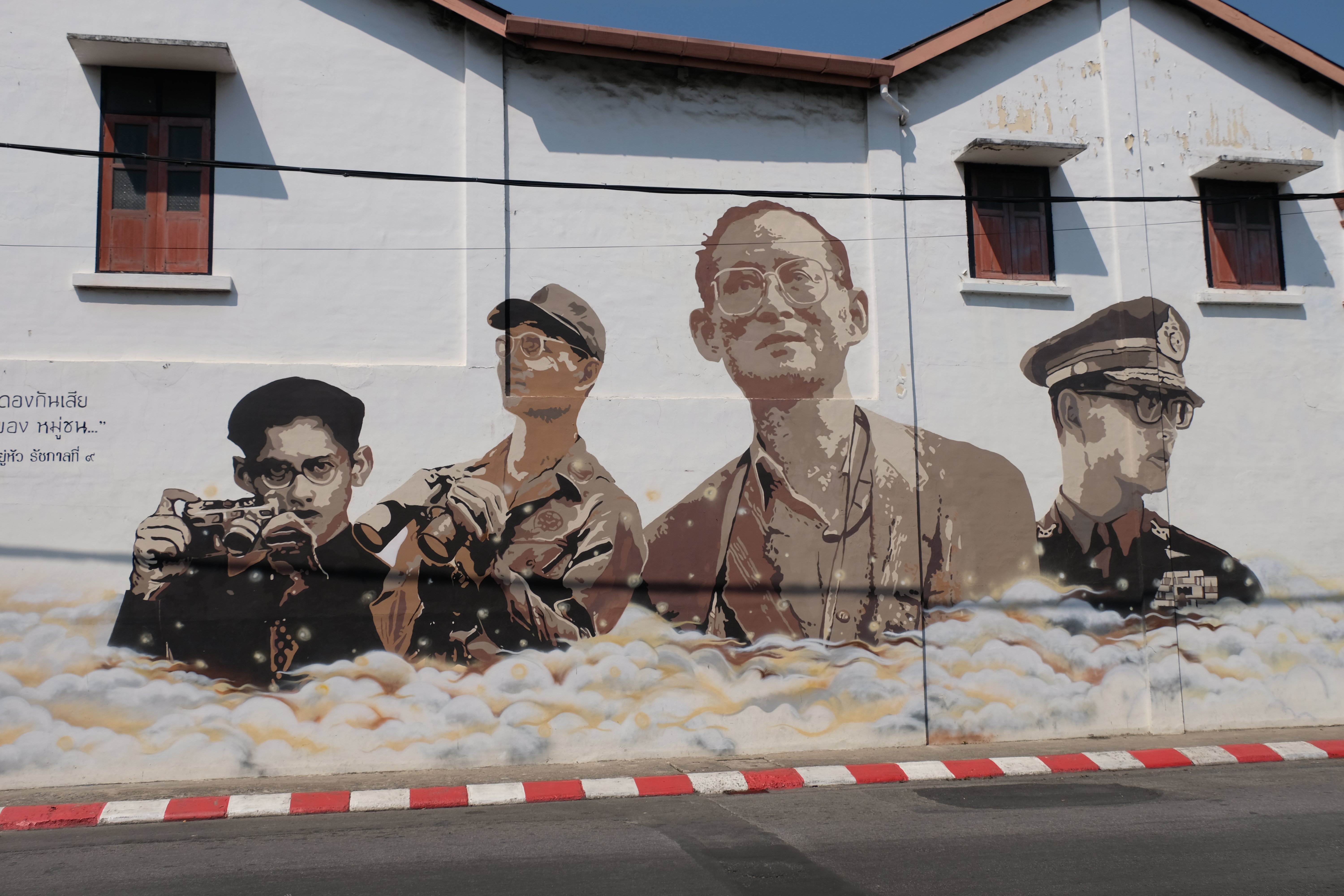 It didn't take long for me to realise the eclectic nature of Old Town Phuket, with some fascinating street art amongst these charmingly decorated and painted buildings, Old Town Phuket has its own distinctive mixture.  Phuket itself is big, so my one night there can hardly be called an exploration but I'm glad I went. It showed me that Thailand is bigger and differs considerably from one part to the next leaving a seed planted in my mind….so much more to see, explore and learn.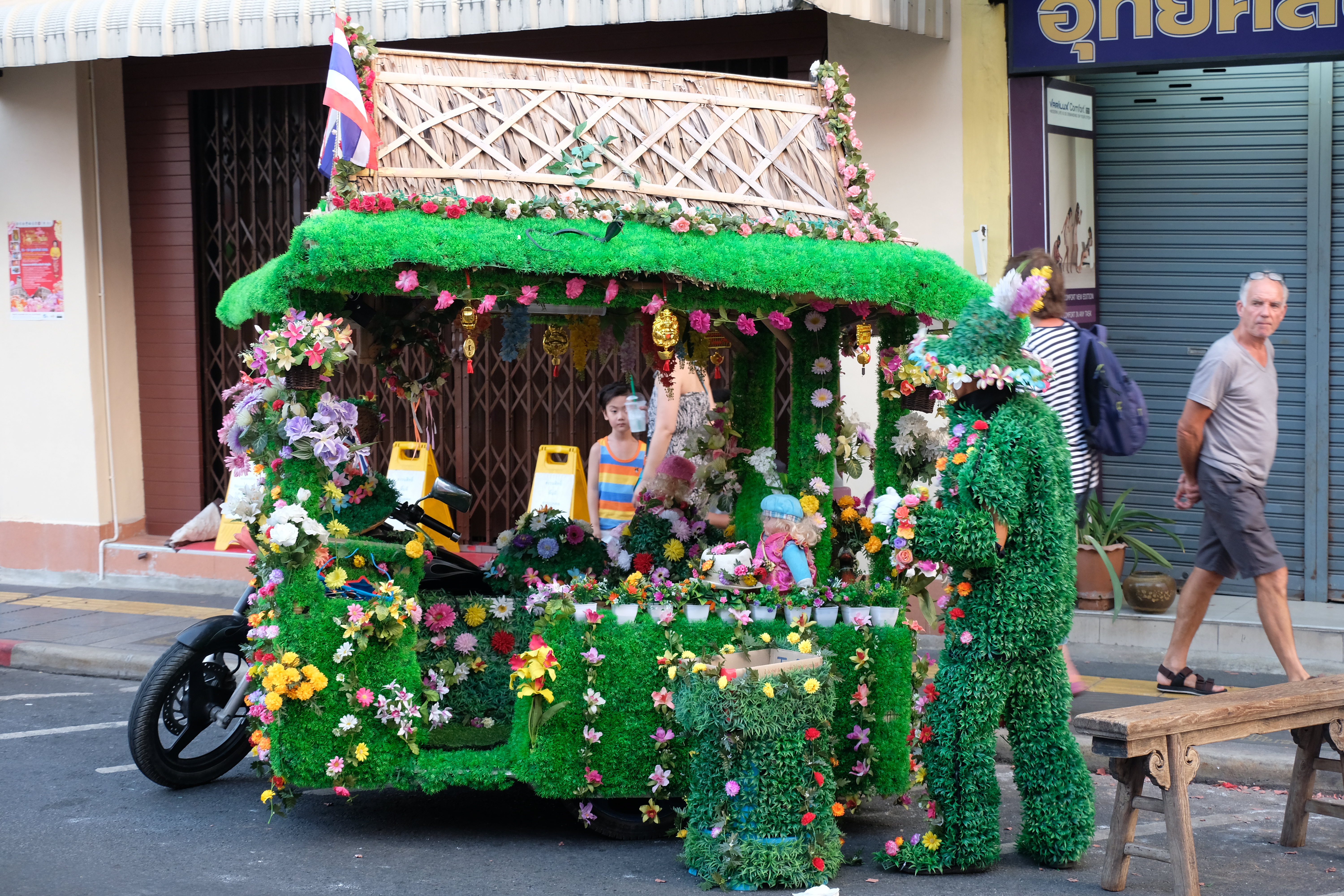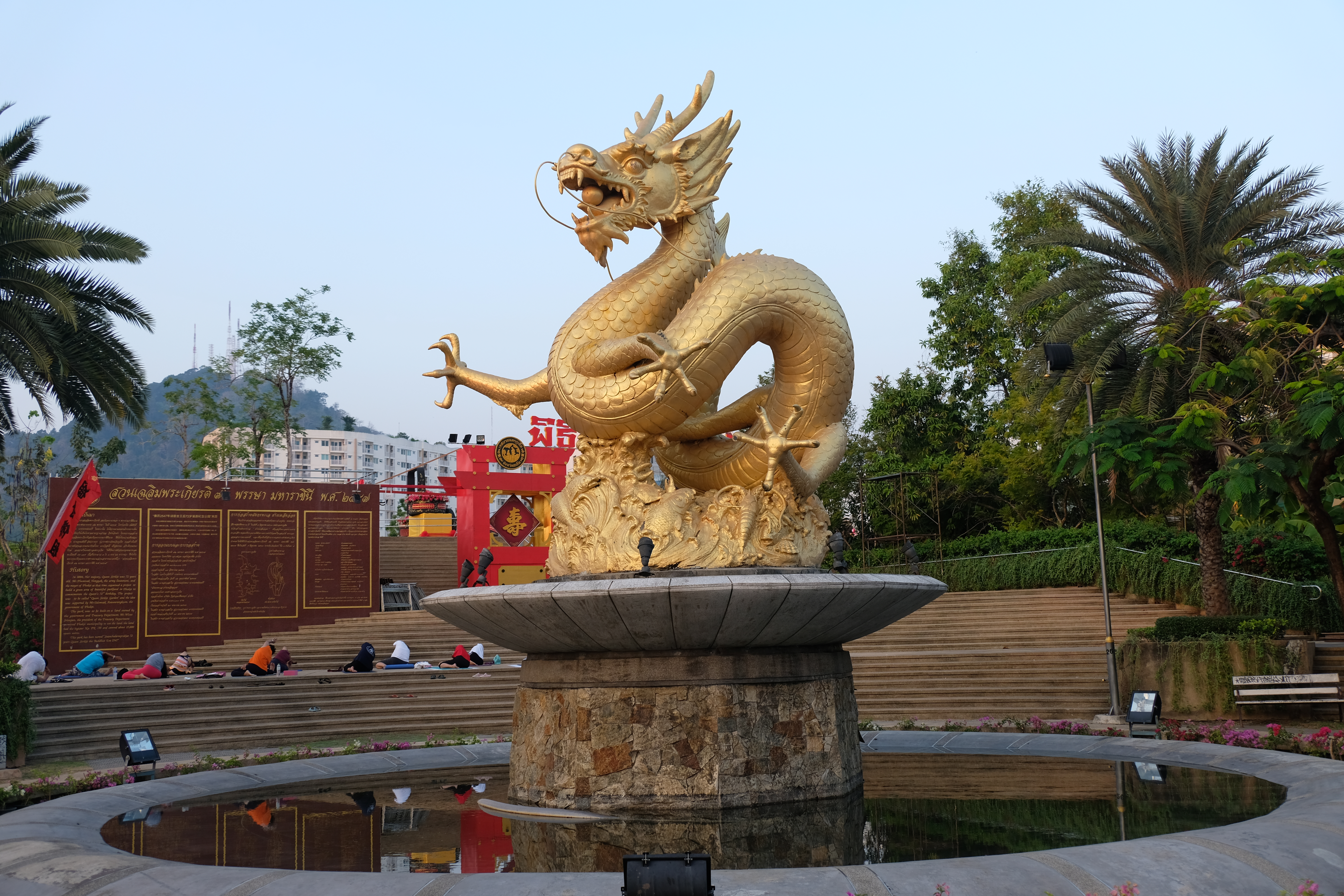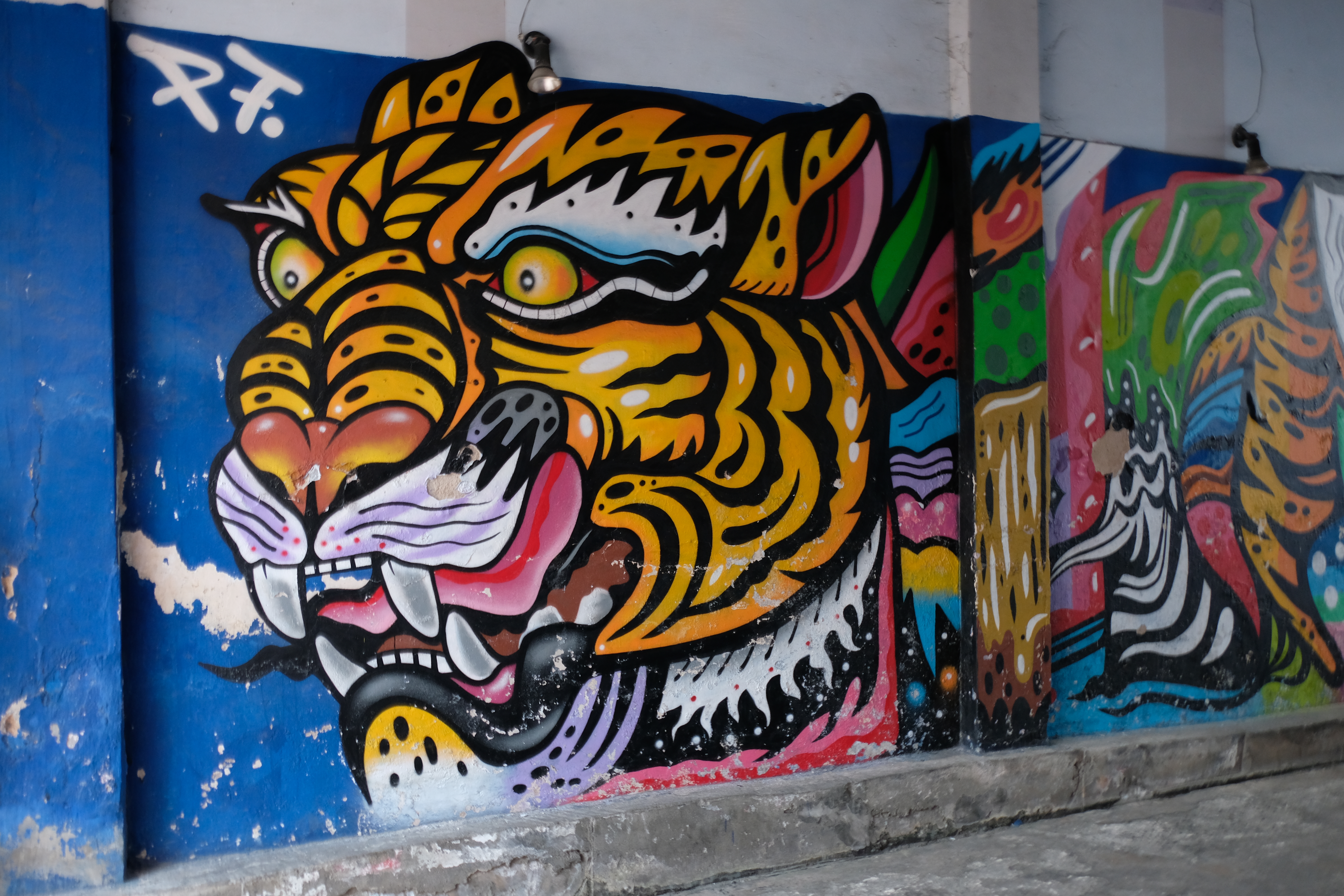 By dusk the street had filled up, I could vaguely hear noise coming from the street from my room whilst I was deciding to extend my stay in Old Town for one more day or fly out the next day to Hanoi, Vietnam.  What could I achieve with one more day here, very little to be honest so that was my deciding factor.  Flight booked, accommodation sorted, I could now enjoy the evening in Old Town.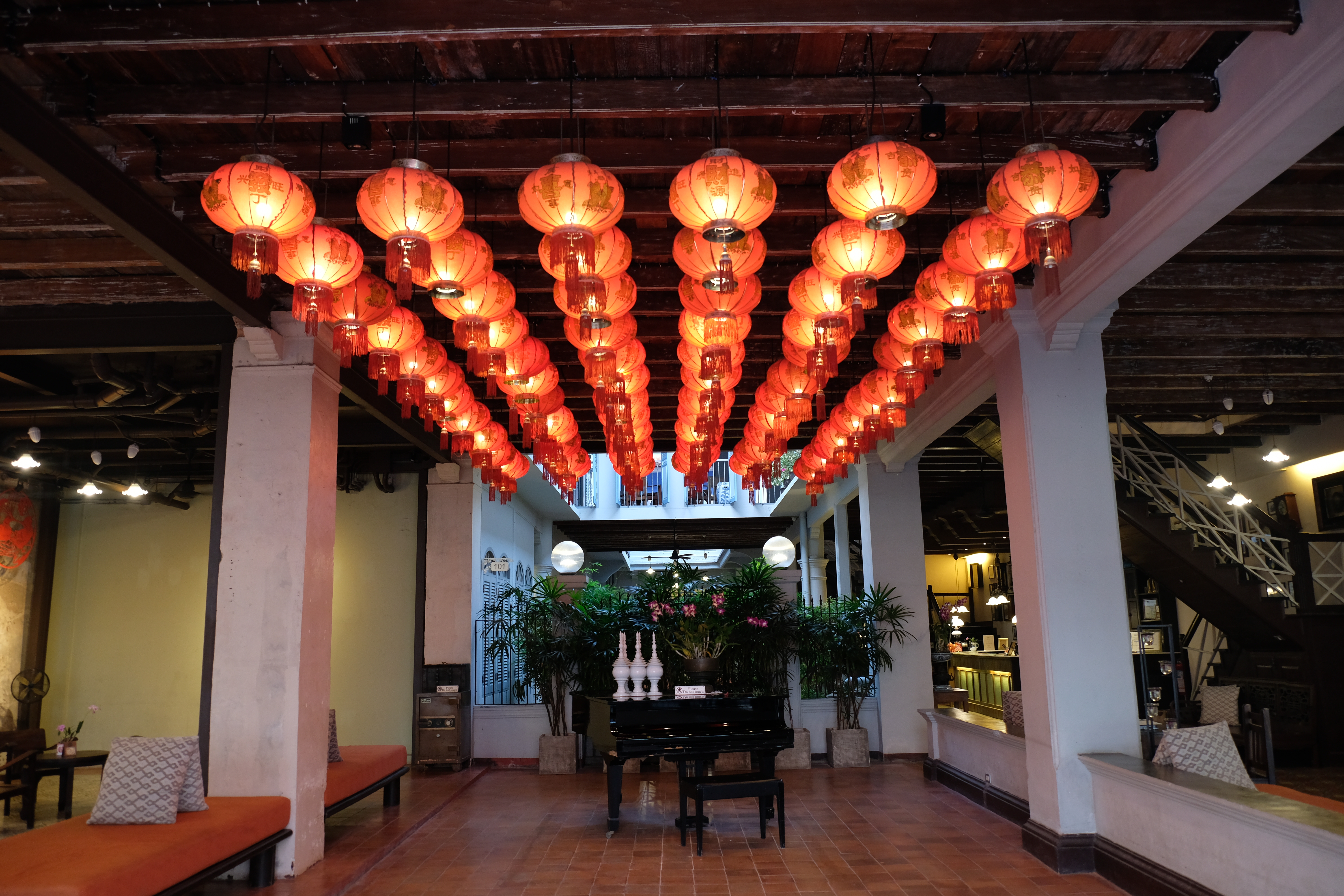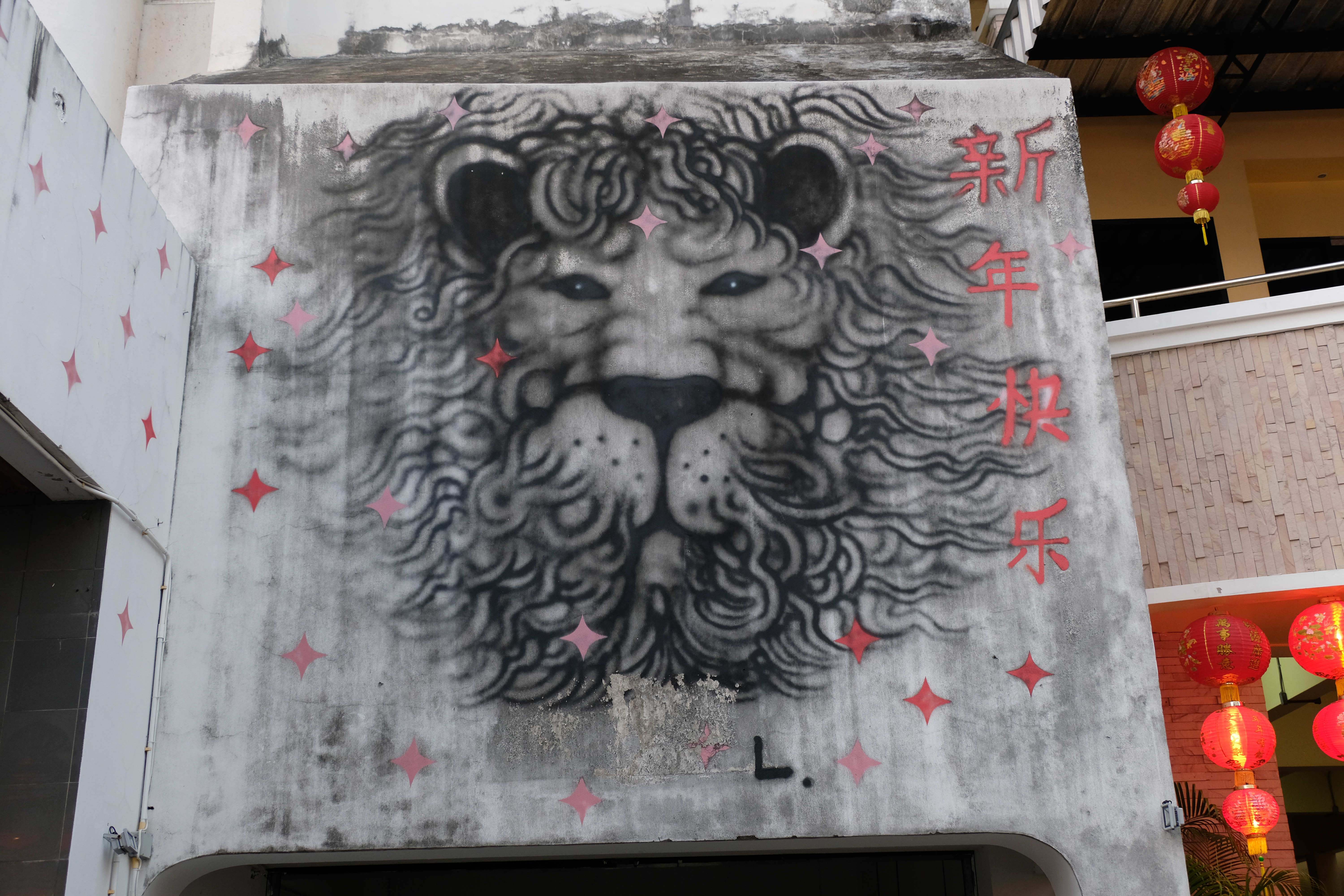 Old Town Phuket comes alive at night
After finishing up with my admin I headed outside into a packed street, a total transformation from earlier.  A quiet street morphed into a hustling and bustling hive of activity of street vendors, food stalls, busking, trinket store and everything else not to mention the hundreds of people!  For dinner I bought little bits from a few places selling food along the road and ate as I walked.  It was a good way to finish off my time in Thailand.  Deep down I was a little sad to be leaving, not just because there was so much more I hadn't seen of this diverse and beautiful country, but I really enjoyed my time with all the ups and downs thinking back it was all good.  I had learned a lot about people, myself and had a lot of time to do some self-reflection; I'd like to think that my time here was a starting point or foundation of more to come.  Self-reflection is a good thing if you are honest to yourself, there were lots of things that surfaced I need to deal with and stopped brushing under the carpet.  I sure would love to go back to Thailand.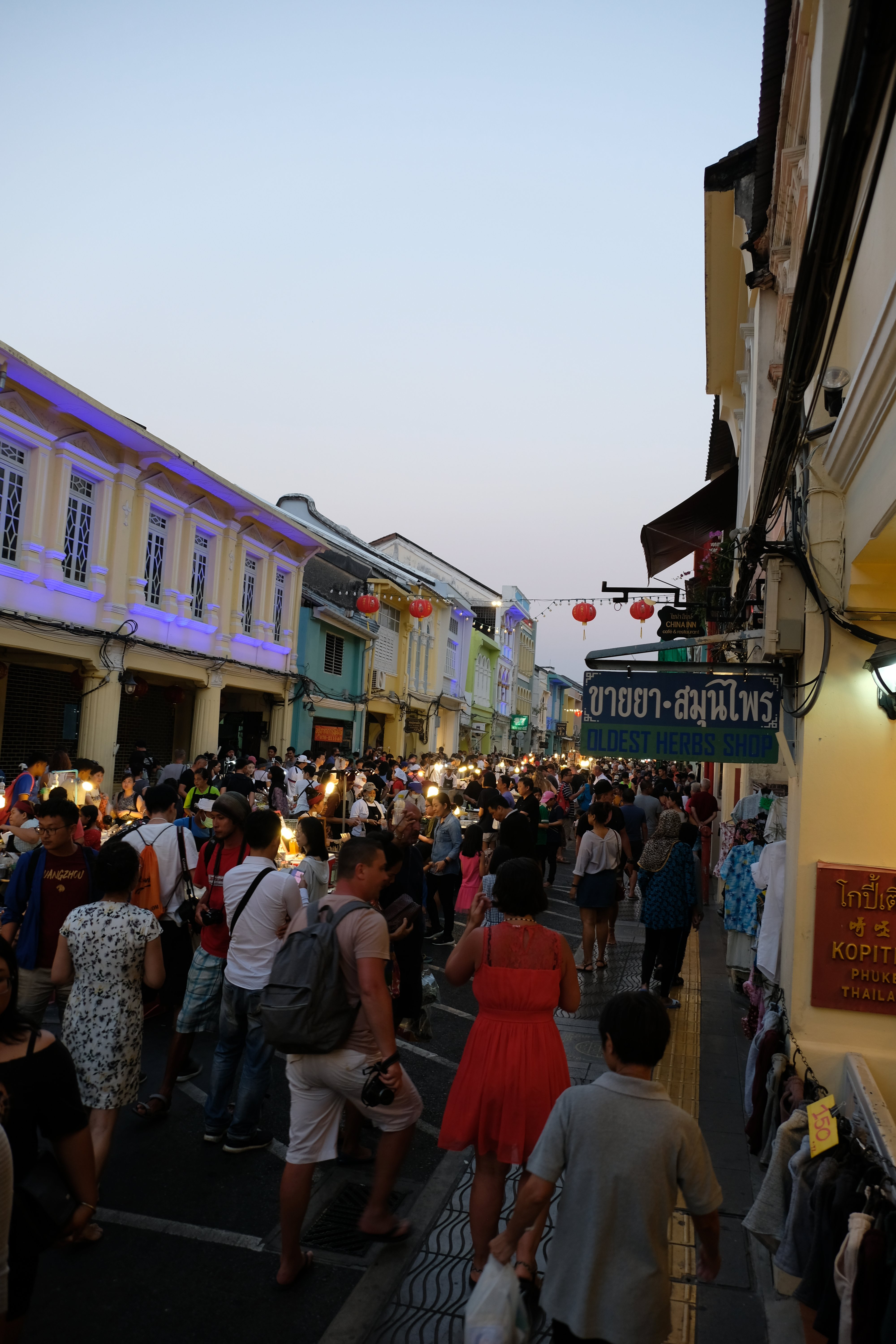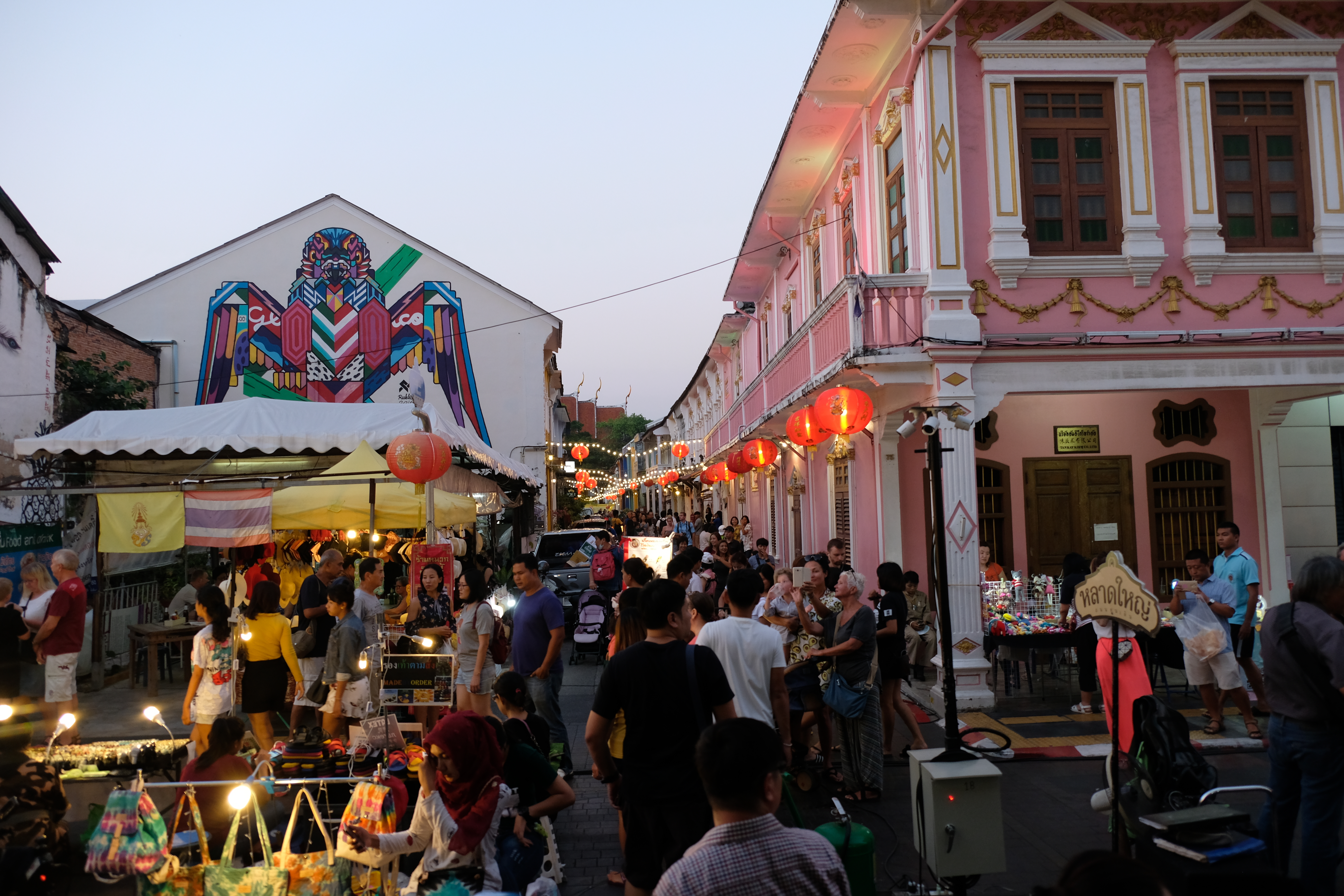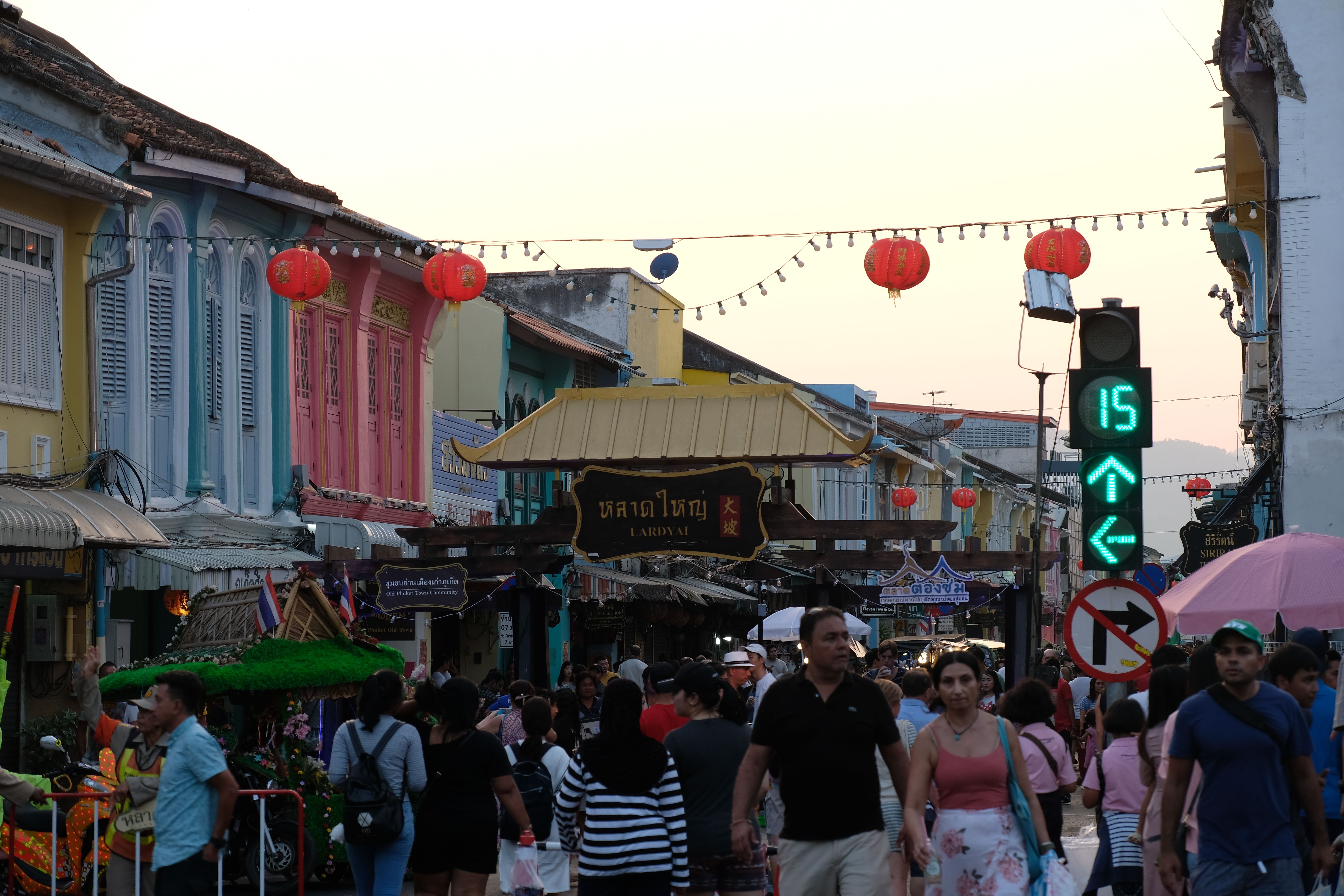 Next stop was Vietnam, I had done near no research and had no clue what I was heading too…maybe that's not a bad thing.