Heading to Amman from Petra on the public bus takes about 3-3.5 hours including a 15-minute pitstop/toilet stop, I recall it costed about 7-9 Dinar.  Not the most eventful or scenic roads, with undulating or just long straight roads, the majority of the time through a barren landscape.  Casting my mind back like I had done so many times before in Egypt and Jordan, this part of the world is a harsh in all respects.  If you think of the Biblical or Koran stories right through to the Crusaders, the romanticism of this area requires a lot of imagination.  The few oasis's a luxury, and few and far between, in most part there is sand and stone the arid scrub regions putting a whole new meaning to liveable valleys.  It is not surprise that where there is fertile ground conflict has occurred, throw religion into that and you have a perfect storm.
I stayed in Amman for two days, that's one day too many!  In fact, you can see the major historical tourist attractions in less than a day, I didn't know that.  Clustered together, all within easy walking distance from each other is the Amman Citadel (including the archaeological museum), Roman Theatre, Ummayad Palace, Temple of Hercules, Nymphaeum, Odeon theatre, Byzantine Church etc.  most are within the Amman Citadel area.
My accommodation was okay, the Jordan River Hotel sounds luxurious, it's not.  A great location by proximity to everything but its actual location isn't; I was reluctant to go into the building at first but it was a recommendation from Issaam so I went with it.  Cheap, yes, but sometimes a lower price is for a reason.  A very basic hotel, it has wifi and breakfast, but it is right next to a main artery leading in and out of the city, so the noise of cars and trucks doesn't' abate even through the early hours of the morning…I'm a heavy sleeper so once I fell asleep it was fine.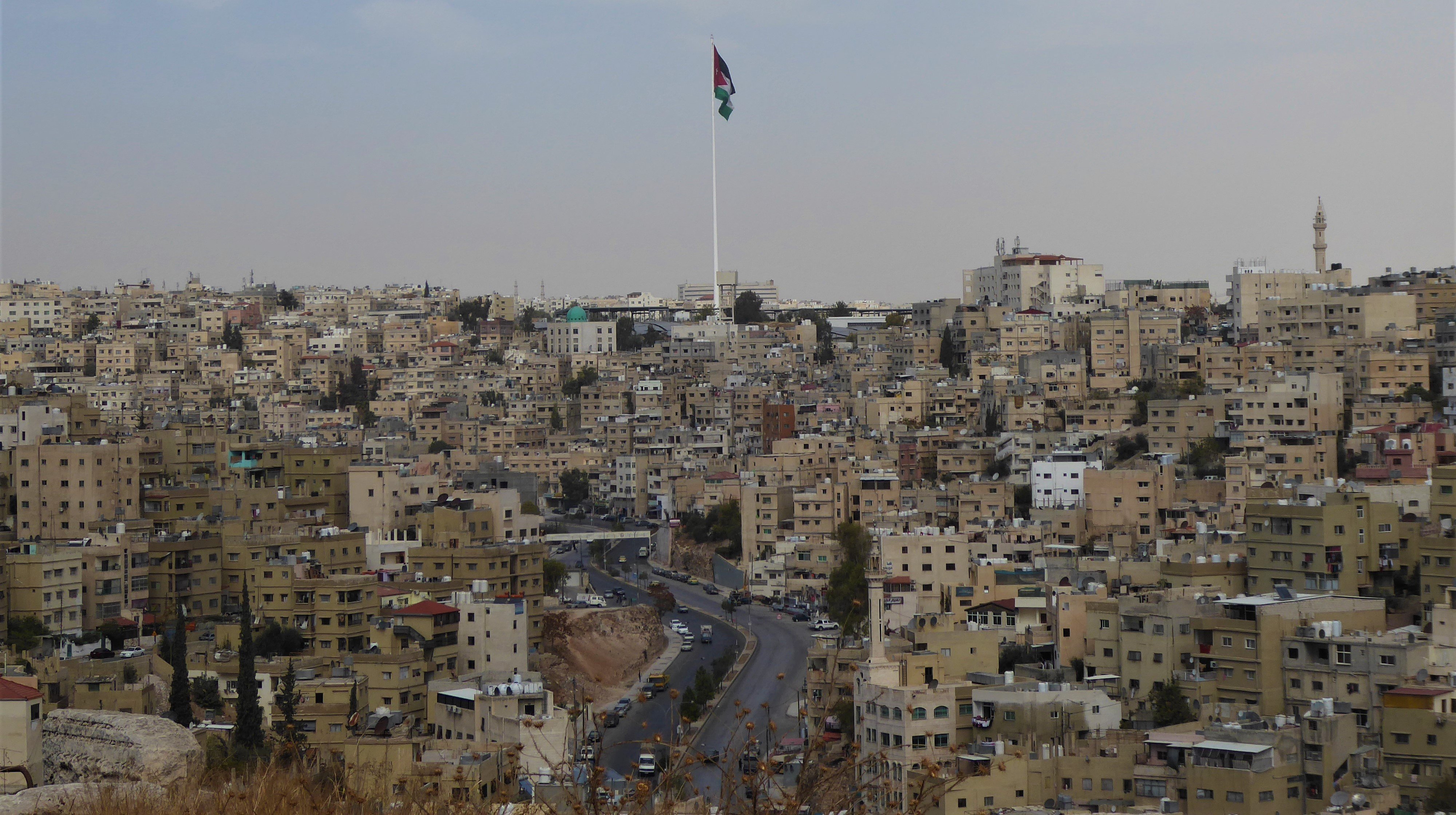 One benefit of hotels such as these is it forces you to get out.  The owners of the hotel are locals so with a crudely drawn map (which turned out to be 100% accurate) they told me where everything ease, how to get there, where to eat and how much it would cost…on all accounts they were spot on!  So far, my time in Jordan had been spent in small towns and Aqaba, which is a tiny city, so being in the capitol I was on guard like I would be in any big city, I regret I still had thoughts of Cairo.  As with the smaller places in Jordan, Amman is safe and filled with friendly people.  A simple "la shukran" (no thank you) to the sales staff standing outside every store turned into a friendly conversation, normally with "do you speak Arabic?" my reply "no", then sometimes a few questions or where are you from etc. most conversations ending with either "welcome to Jordan" or "enjoy Jordan".  At no time without exception did I feel uneasy and this trend carried right through my entire time in Jordan.
Jordanian's are proud people, they also like that fact and appreciate people visiting their country, with everyone seeming to be an ambassador with a genuine gratitude that you have come to visit.  There is a lot to see in Jordan as I had come to experience, my plan for a quick visit to see Petra then leave Jordan was thrown out the window a long time ago!  My perceptions of Jordan being a wealthy county was far off the mark too, they are not poor, but I guess the neighbourhood has stifled or at the very least hindered their potential.
Amman Citadel / Jabal al-Qal'a
Sitting on top of a mountain (jabal) in downtown Amman the area has been occupied since Neolithic time as archaeological evidence has shown.  The area has been ruled across the centuries by some of the most notable empires such as the Nabataean's, Romans, Byzantine and Umayyads.  Although for large parts from the mid-8th century till 1878 the area fell into steep decline and near fully abandoned except for seasonal farmers and Bedouin, the Citadel of Amman is one of the oldest continuously inhabited places known today.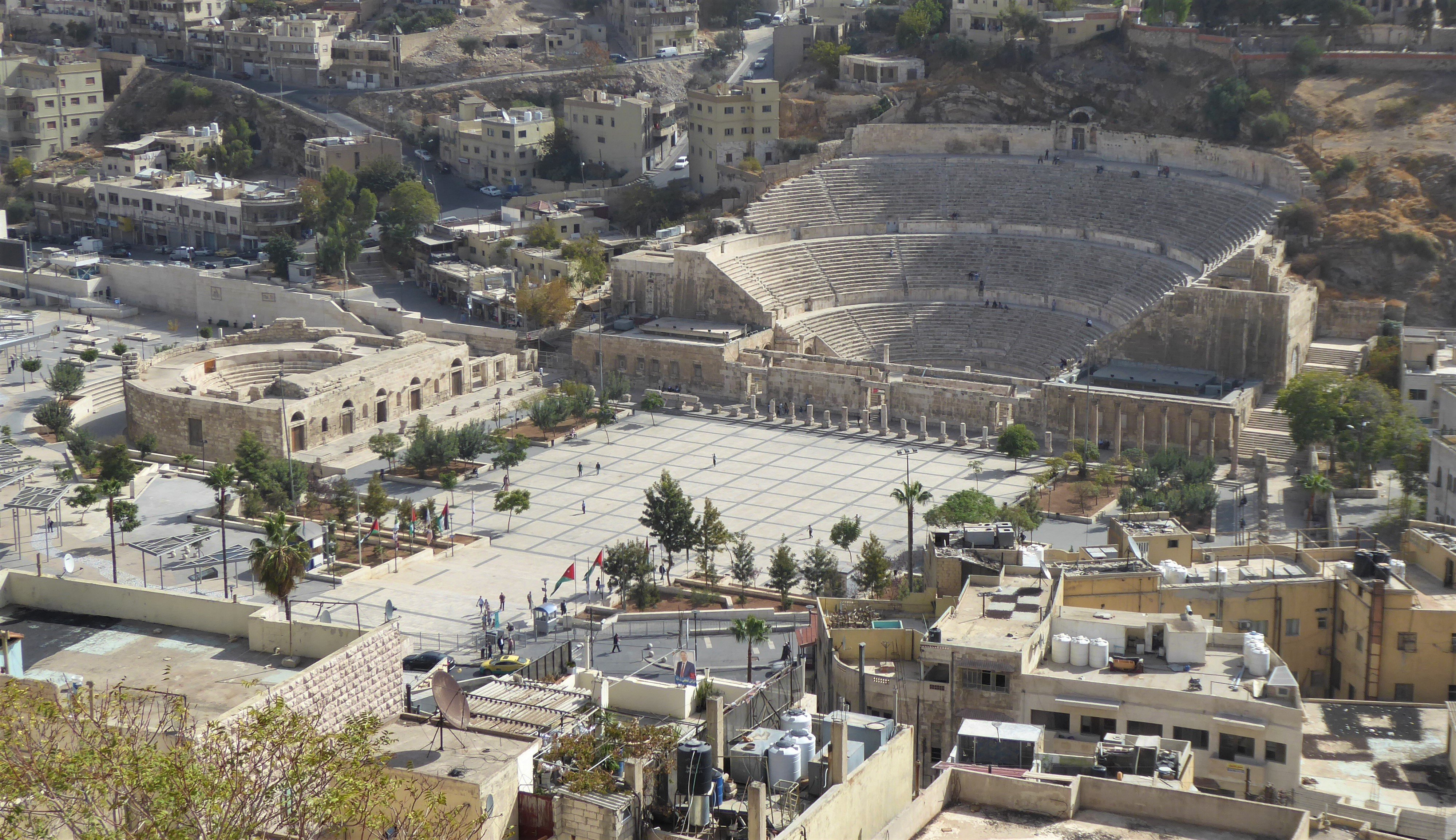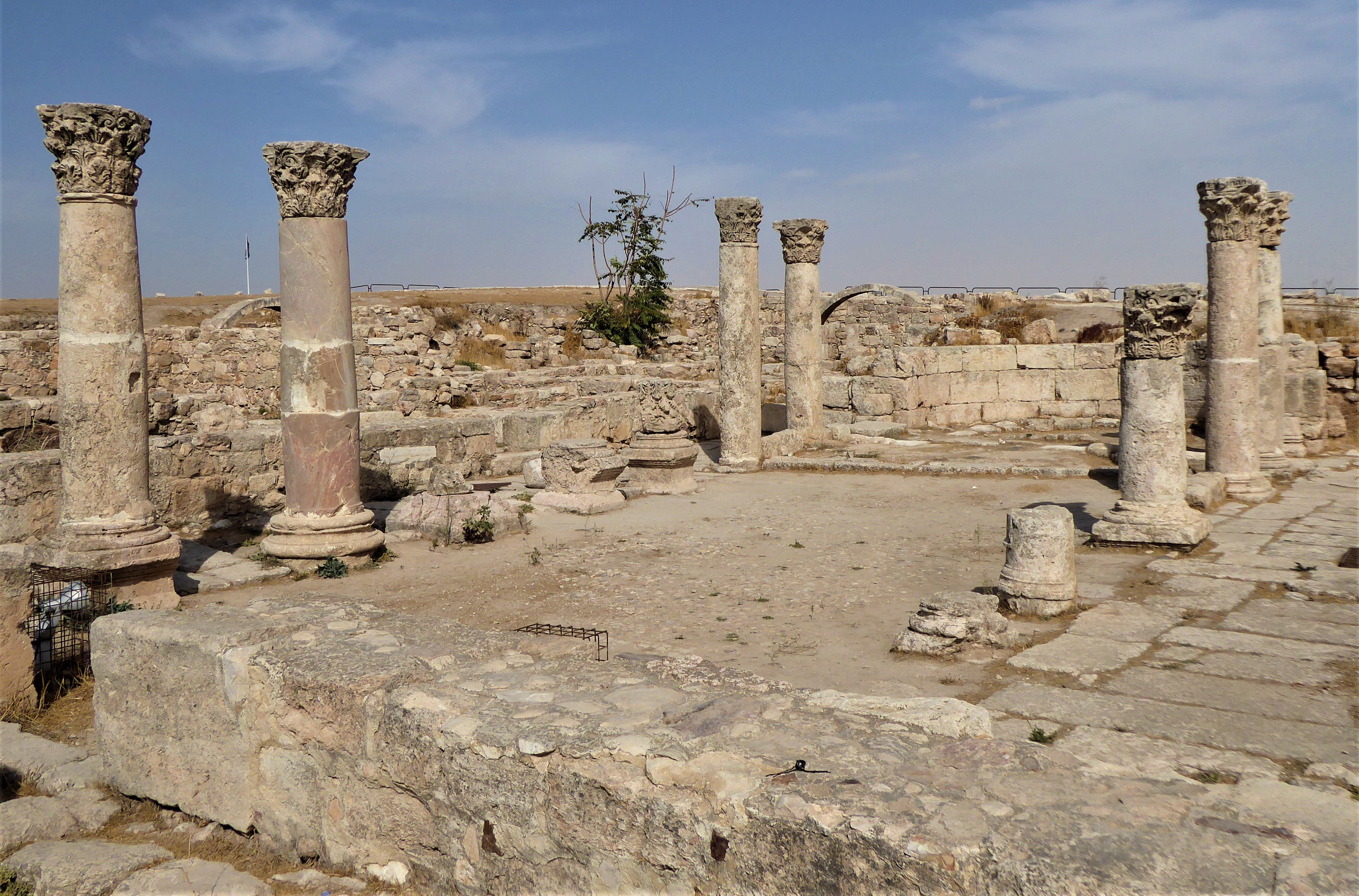 Amman Citadel covers a huge area and is a mix-match of buildings and structures dating back to 1650 BC, and from being occupied by the Assyrians, Babylonians, Persians, Greeks, Romans, Byzantine and Umayyads they all made there mark here with additions.  Even though excavations started in the 1970's and carry on till today, most of the site has not been fully explored or even touched.
Temple of Hercules
Not in the best of conditions it seems the temple was never completed being built around 160 AD; possibly combined with being damaged by an earthquake.  The main part of the temple is 12m high, 30m long and 24m wide, added to it was an outer sanctum 121m long and 72m wide.  The proportions dwarf anything in the Citadel and local area except for the Amphitheatre which was built around the same time with both being visible from each other.  Inside the temple are remnants of the marble interior, it would have been a great place to get respite from the dry hot climate and the white stone use to make it would have stood like a beacon on top of the mountain.  Only little marble remains, thoughts are it was robbed and used to build the Byzantine church around the corner.  Near the back sanctum now lies the only two pieces of marble of the Hercules statue, three fingers and an elbow – the statue would have been just over 12m high.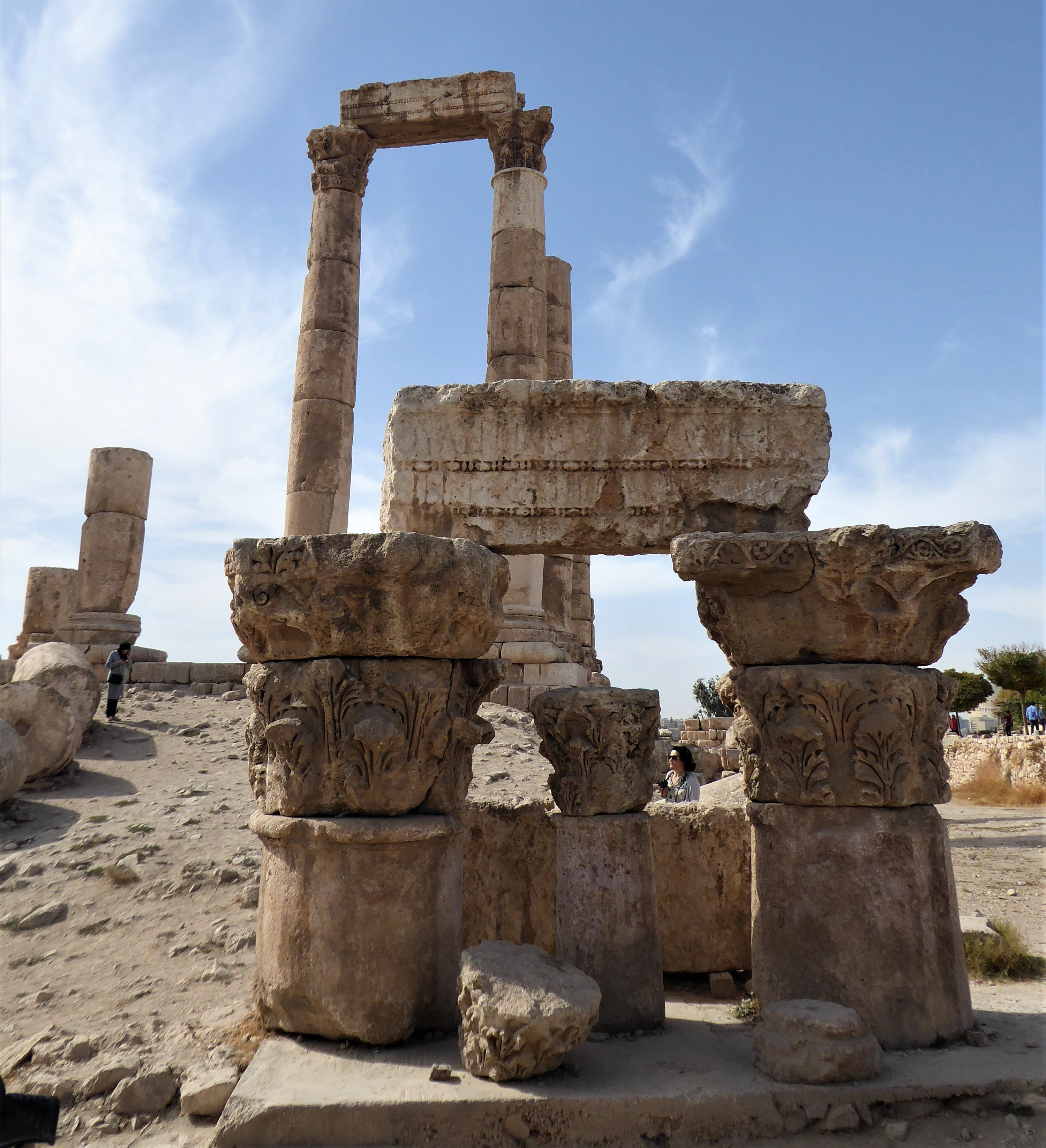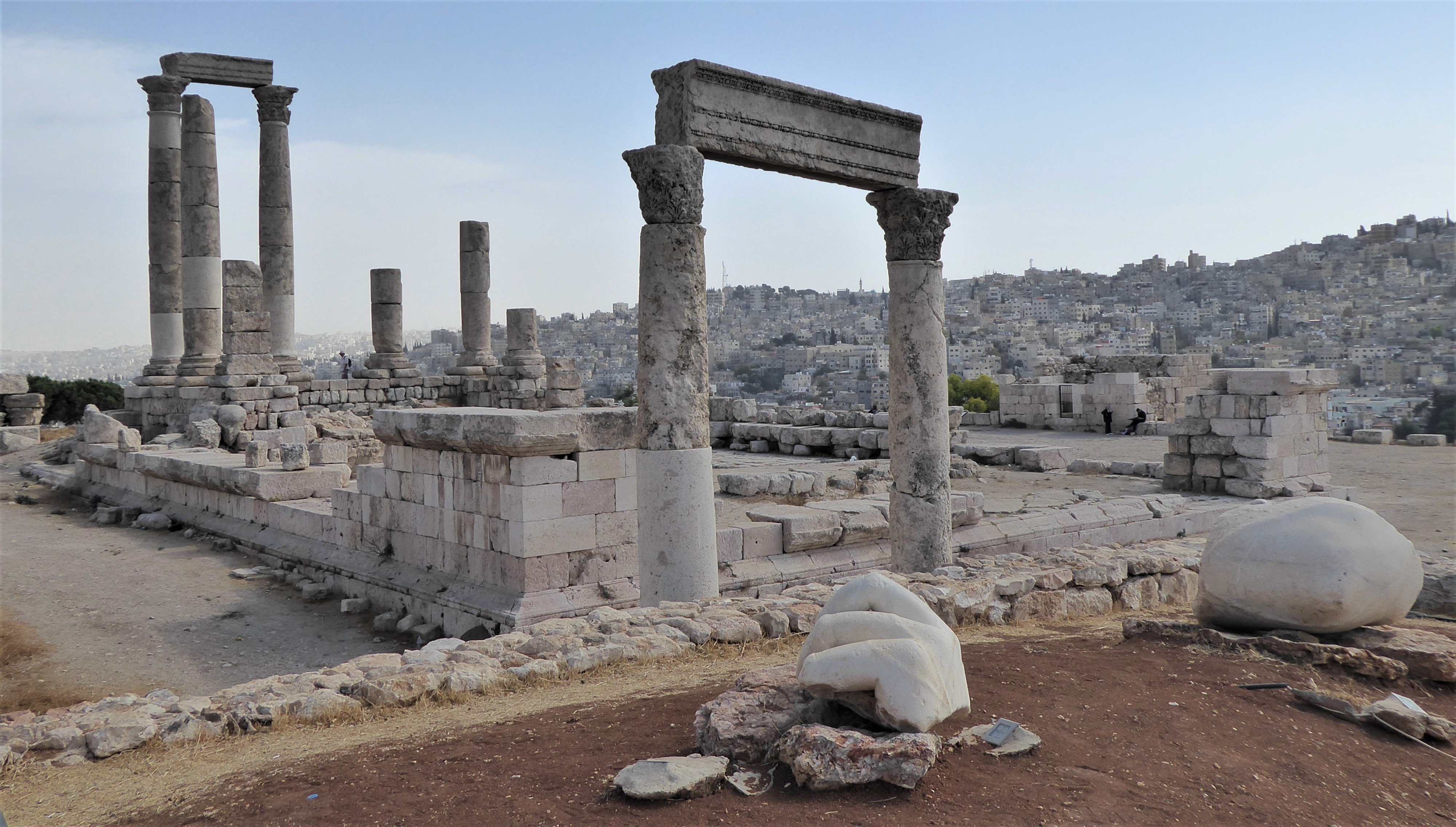 Amman Archaeological Museum
Next to the Temple of Hercules is the very small on-site museum, dynamite comes in small packages and this is a perfect example.  Many people seem to miss this unobtrusive little building, it is packed with amazing finds not just for the Citadel it includes those of other nearby sites too.  From the most intricate blown glass to ceramic coffins, from examples of cranial surgery being done thousands of years ago to death masks dating from the Neolithic period.  If you are in the Citadel you are crazy to at least not pop your head in for 15 minutes…it's deserving of a lot more!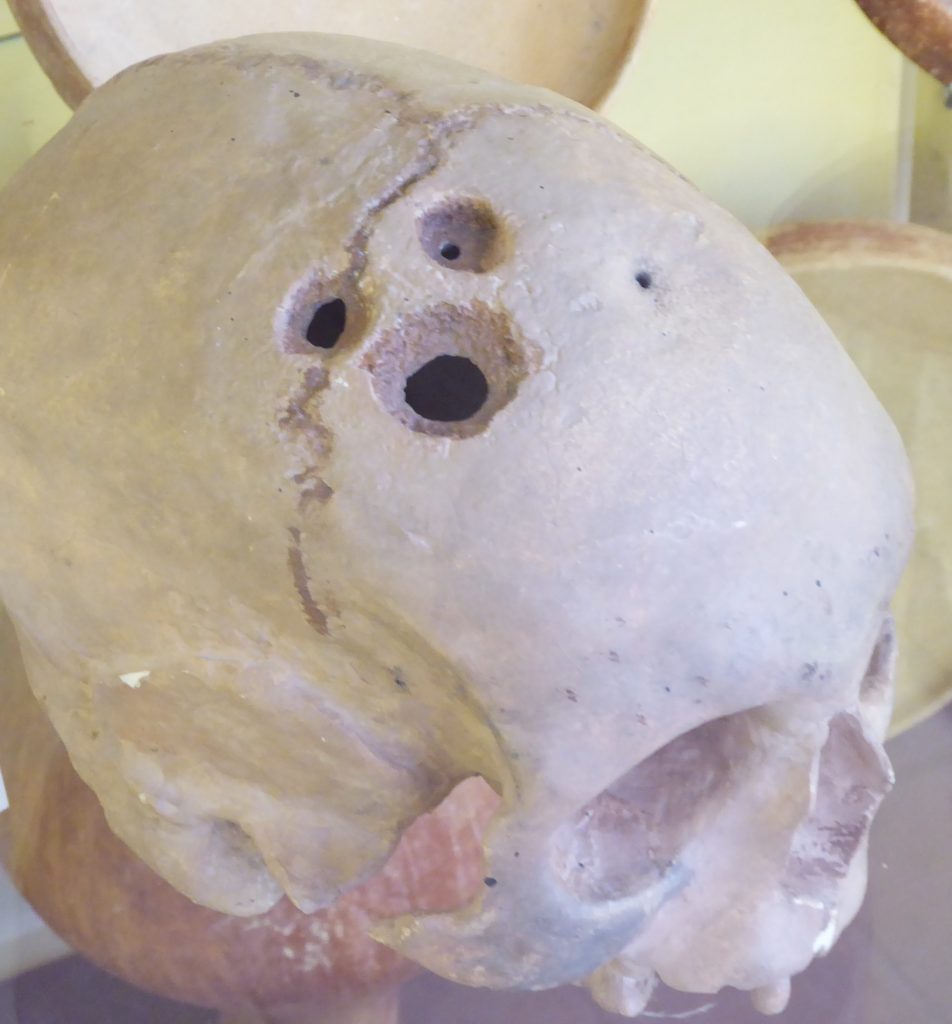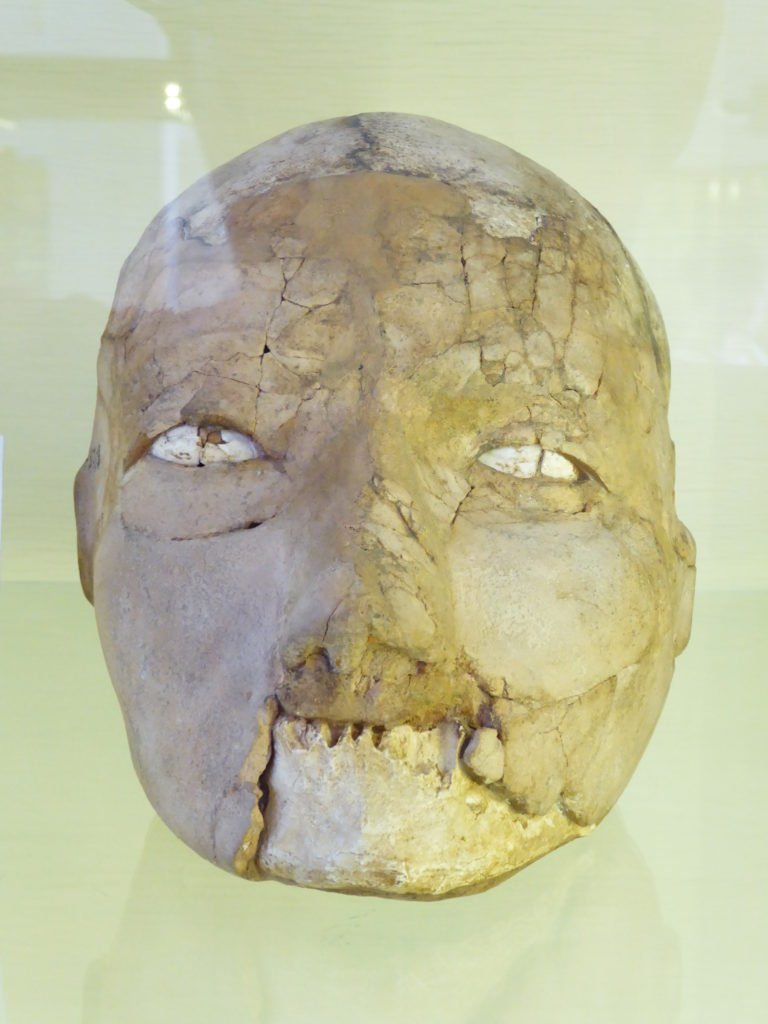 Ummayad Palace Complex
Built somewhere between 661-750 AD, it takes up a large part if not the majority of the mountain top.  There are rooms, bath-houses and of course the palace, but it takes a lot of imagination or a full guide of the site to understand what is what.  What's notable of the remains of Ummayad Palace complex, it's built to very high standards, large paving stoned walkways throughout the entire area still in situ and after near 1500yrs still serving their purpose for us tourists.  The main palace building is a shadow of its former magnificence, taking centre stage within the complex – only a smidgen of the carved interior still bares what is would have looked like.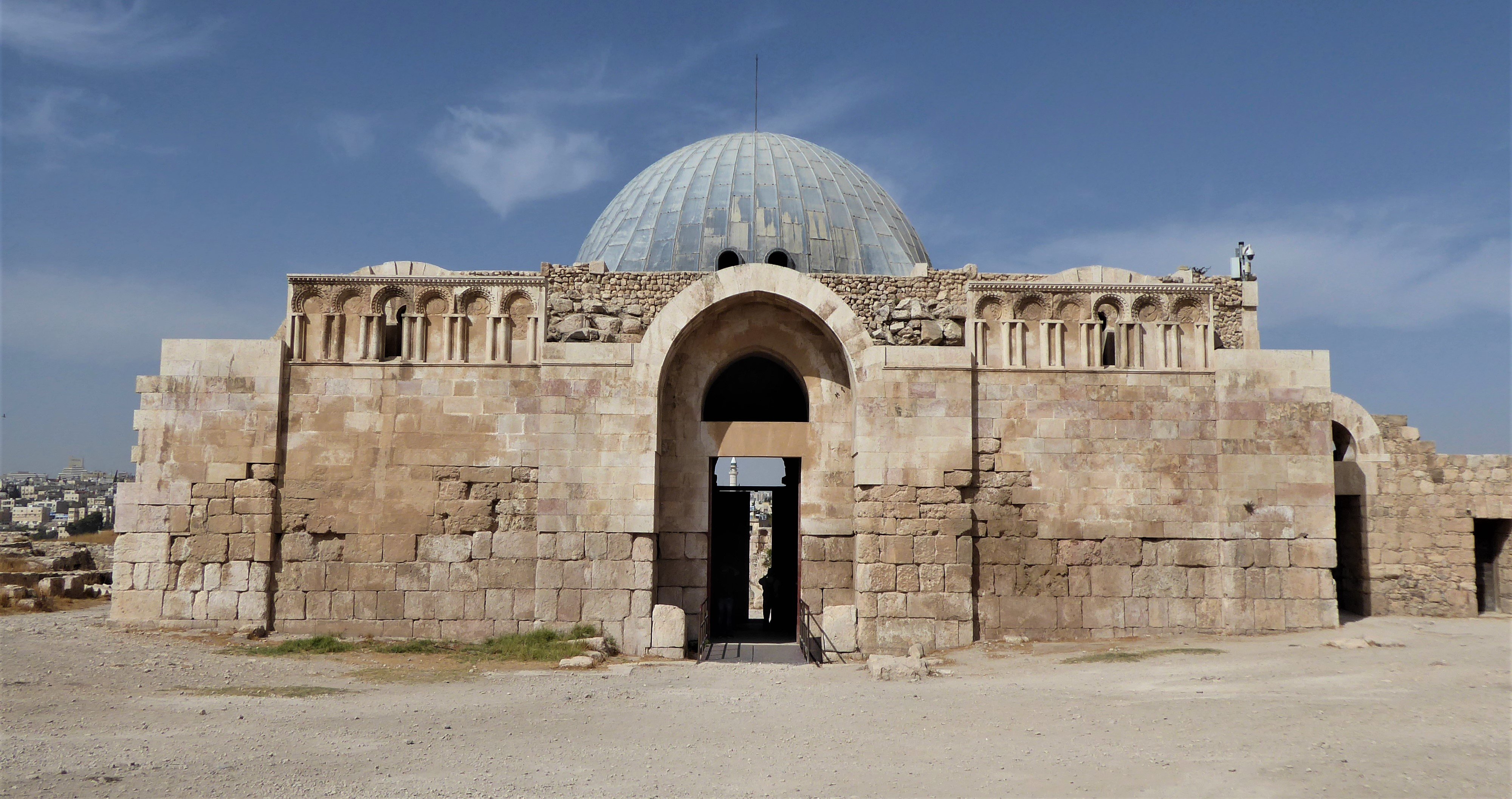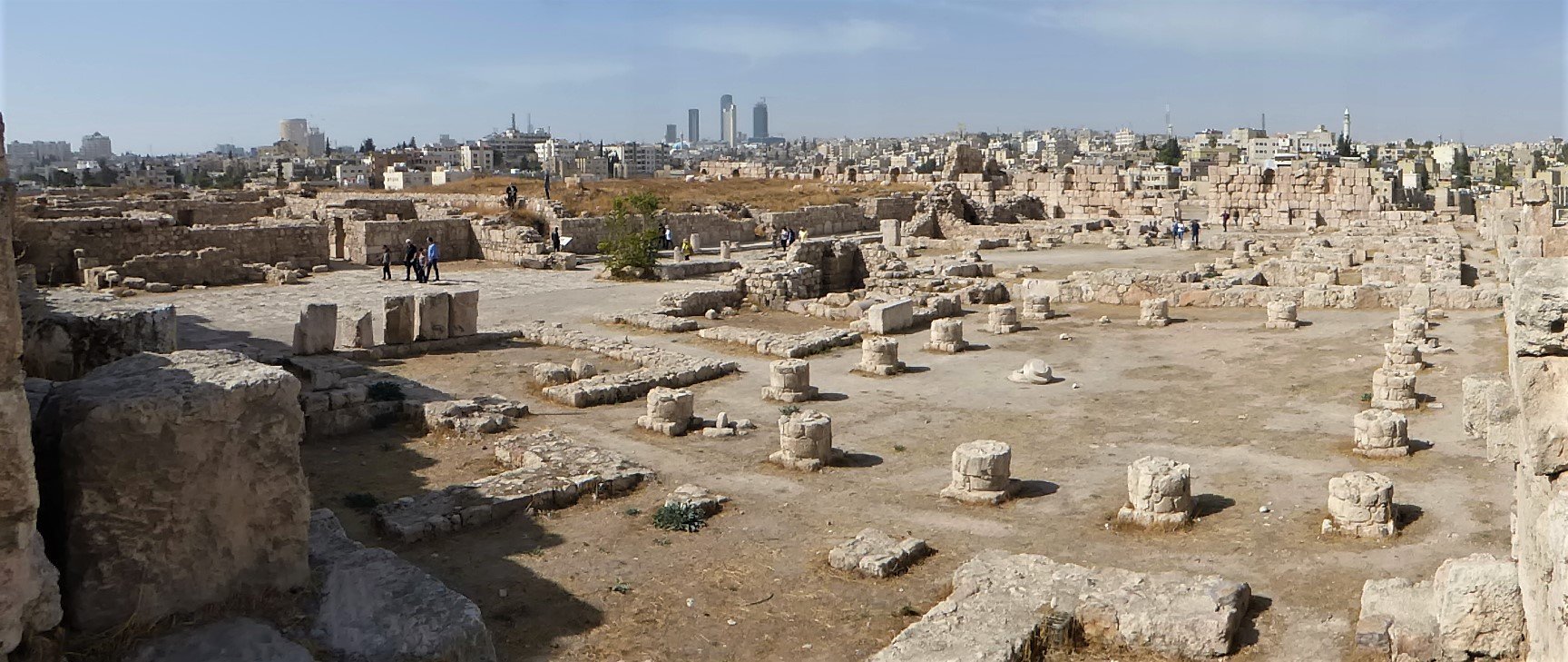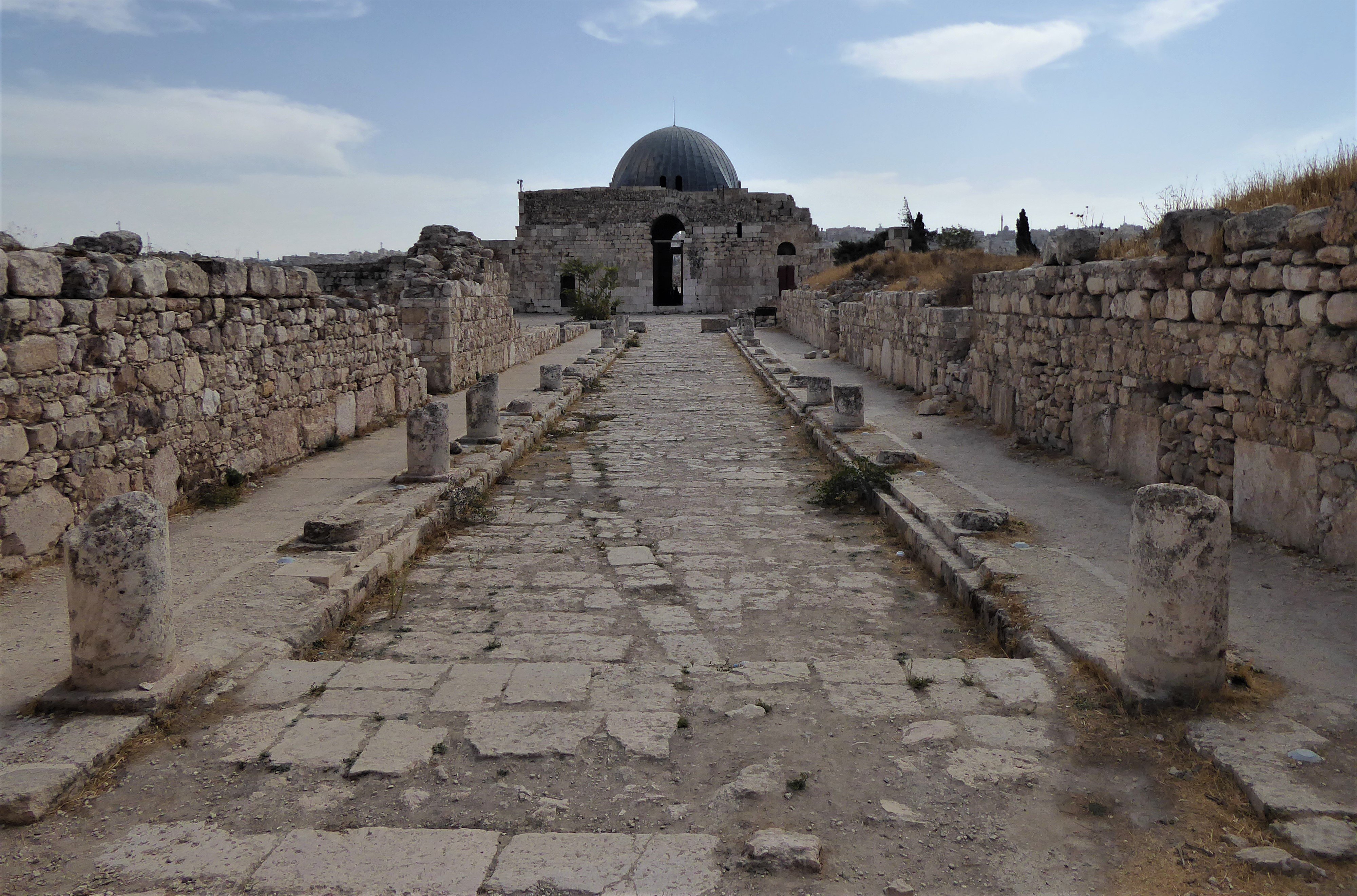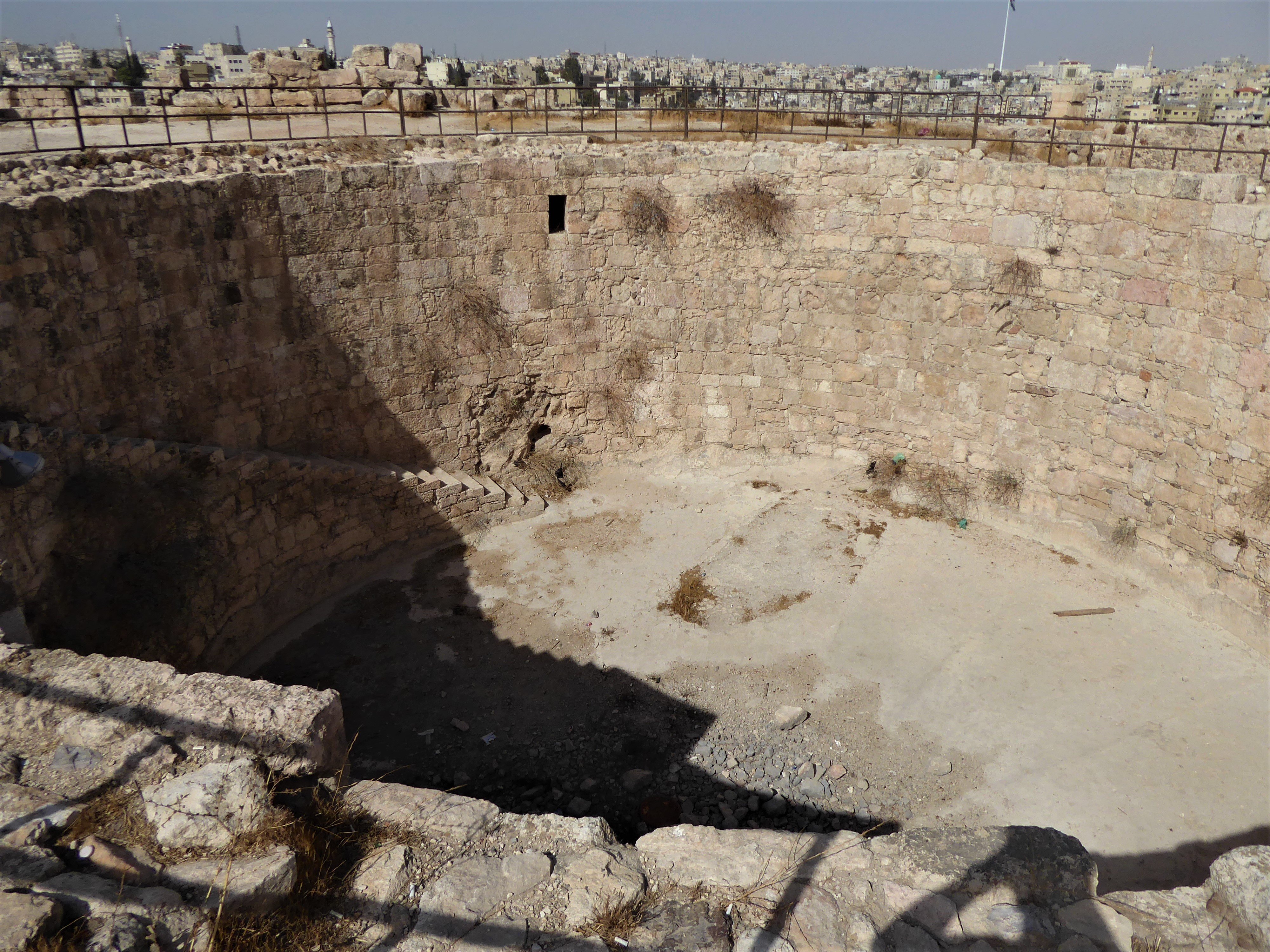 Roman Theatre
From the Citadel looking down to the bottom of the mountain the size of the amphitheatre is evident, up close it is even bigger.  A theatre to hold 6000 spectators buttressed against the opposing mountain, built around 138-161 at which time Amman was called Philadelphia, it was orientated to the North to prevent the audience being blind by the sun.  The gradient of the steps is steep creating a clear view of the stage no matter how high up you sit, this, combined with the mountain behind makes for brilliant acoustics.  The back part of the stage is missing, this would have had a huge backdrop and behind and underneath a plethora of ropes and pulleys to control the curtains, backing-scenes, stage entry lifts and everything that a modern theatre would have…without electricity!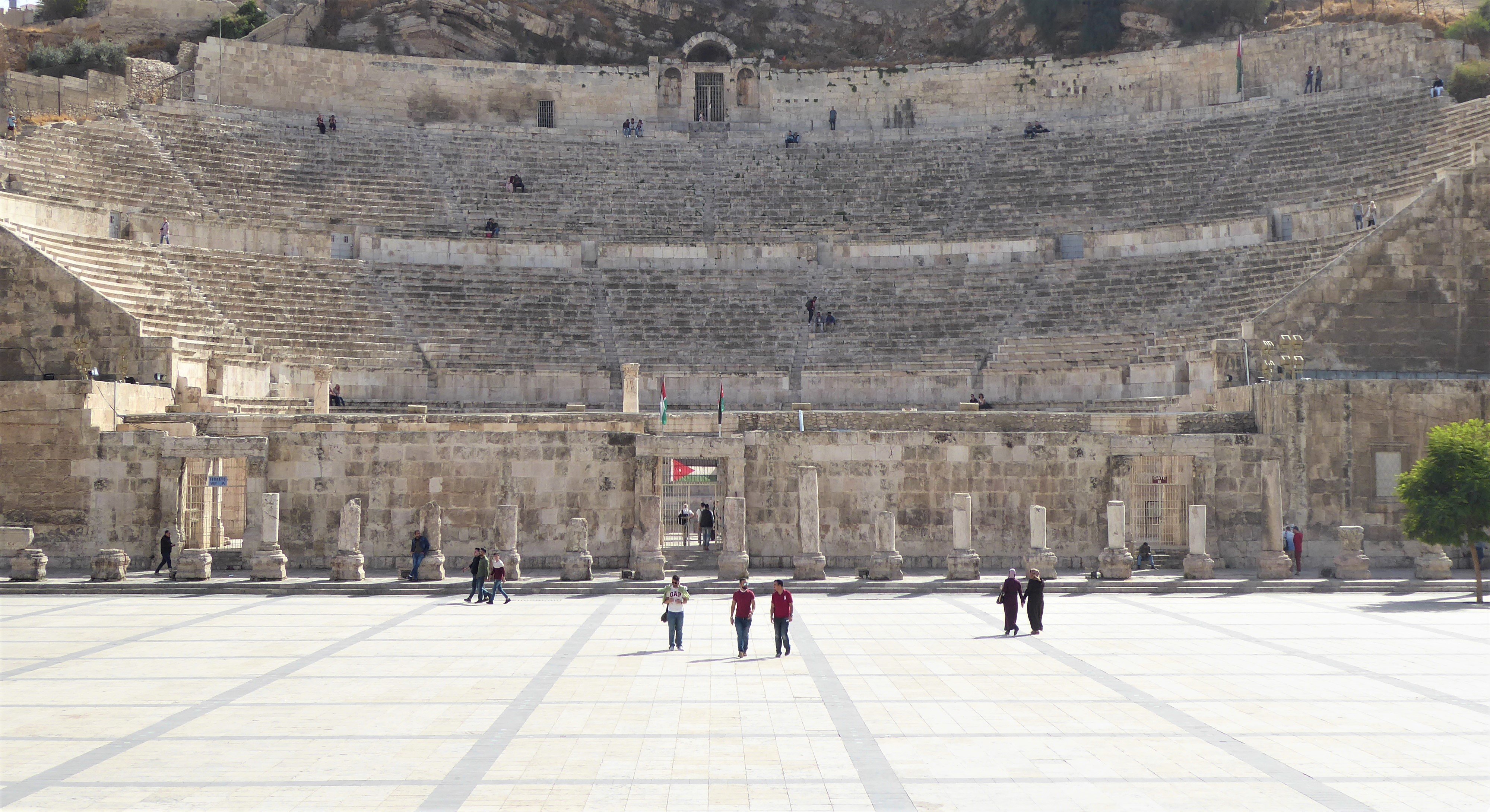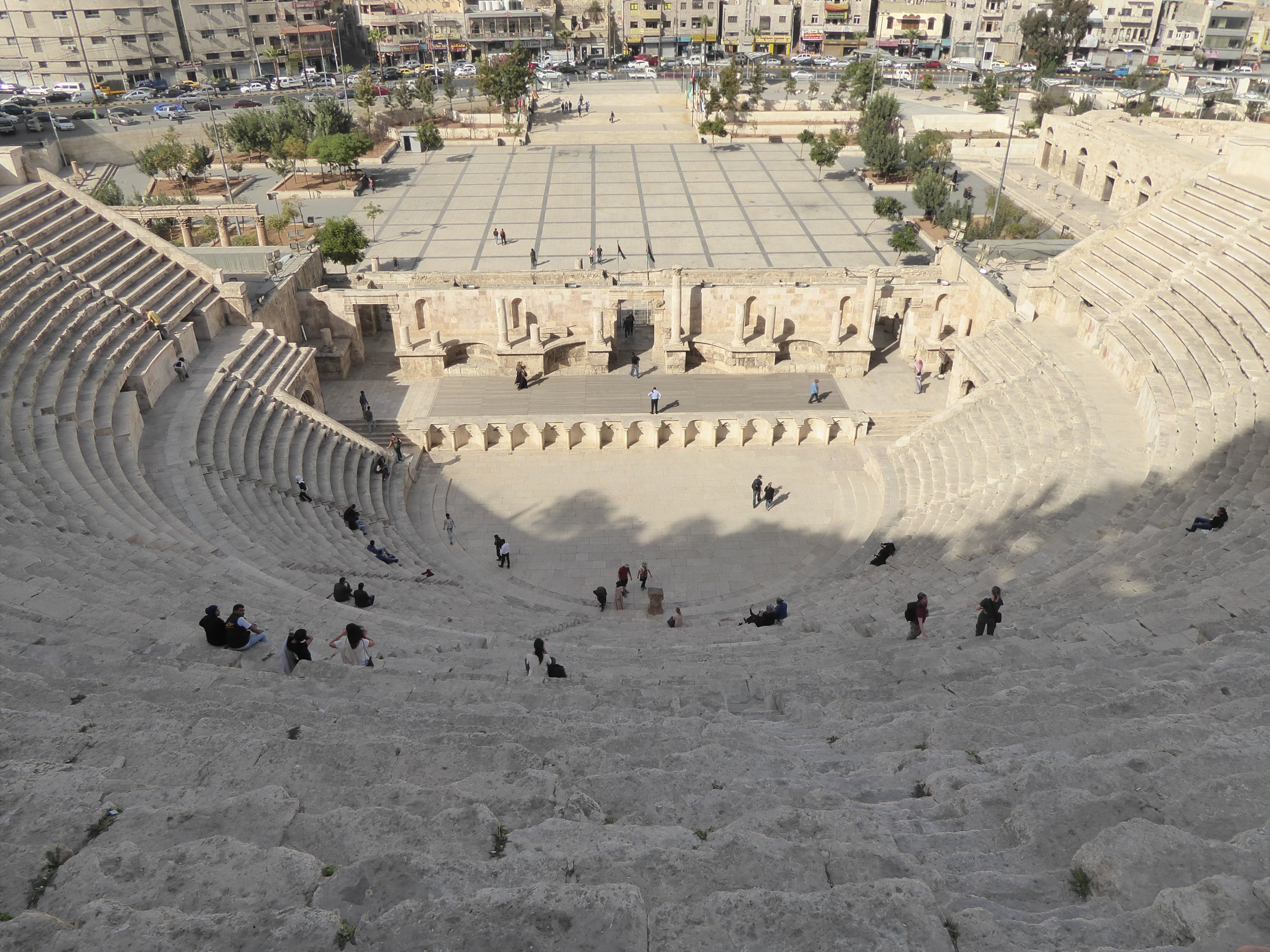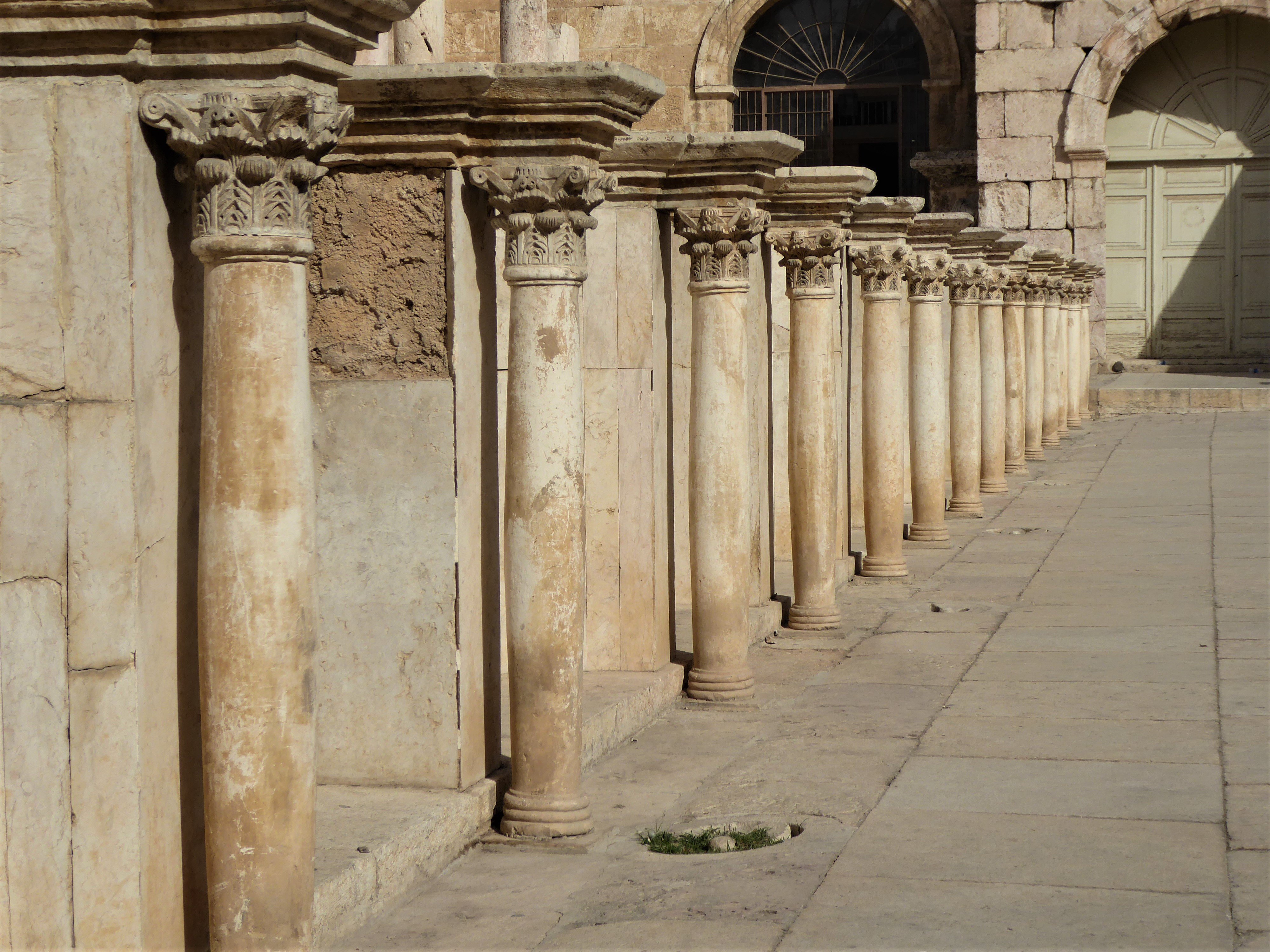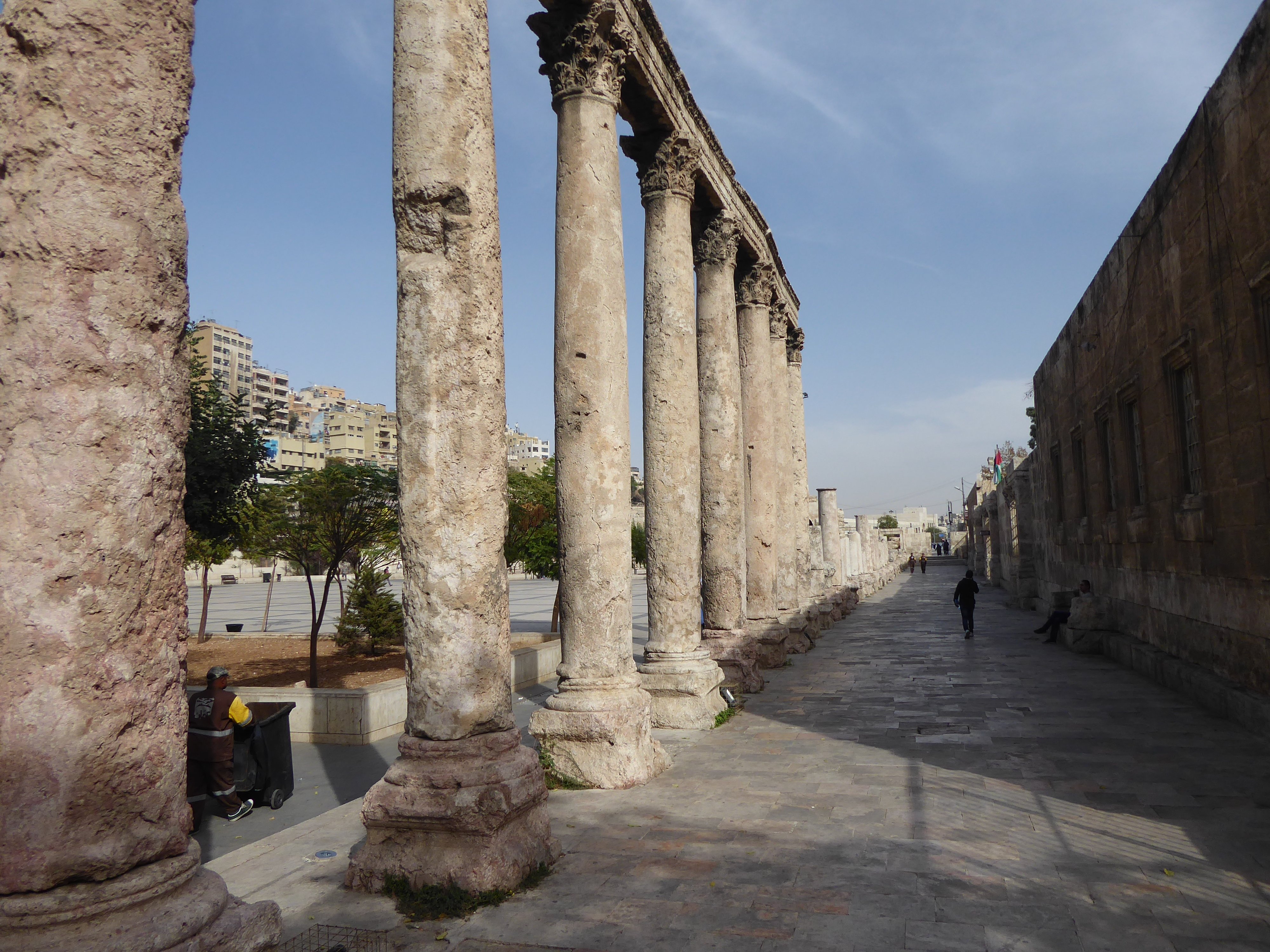 Odeon Theatre
It seated about 500 people and built around the same time as the large Roman Theatre.  This type of theatre was used more for music, poetry, singing etc. the word "odeon" is derived from the Ancient Greek word "Óideion" meaning "singing place.  A much smaller theatre but certainly more intimate and undoubtedly less rowdy – not confirmed but it's thought to have had a wooden roof at the time.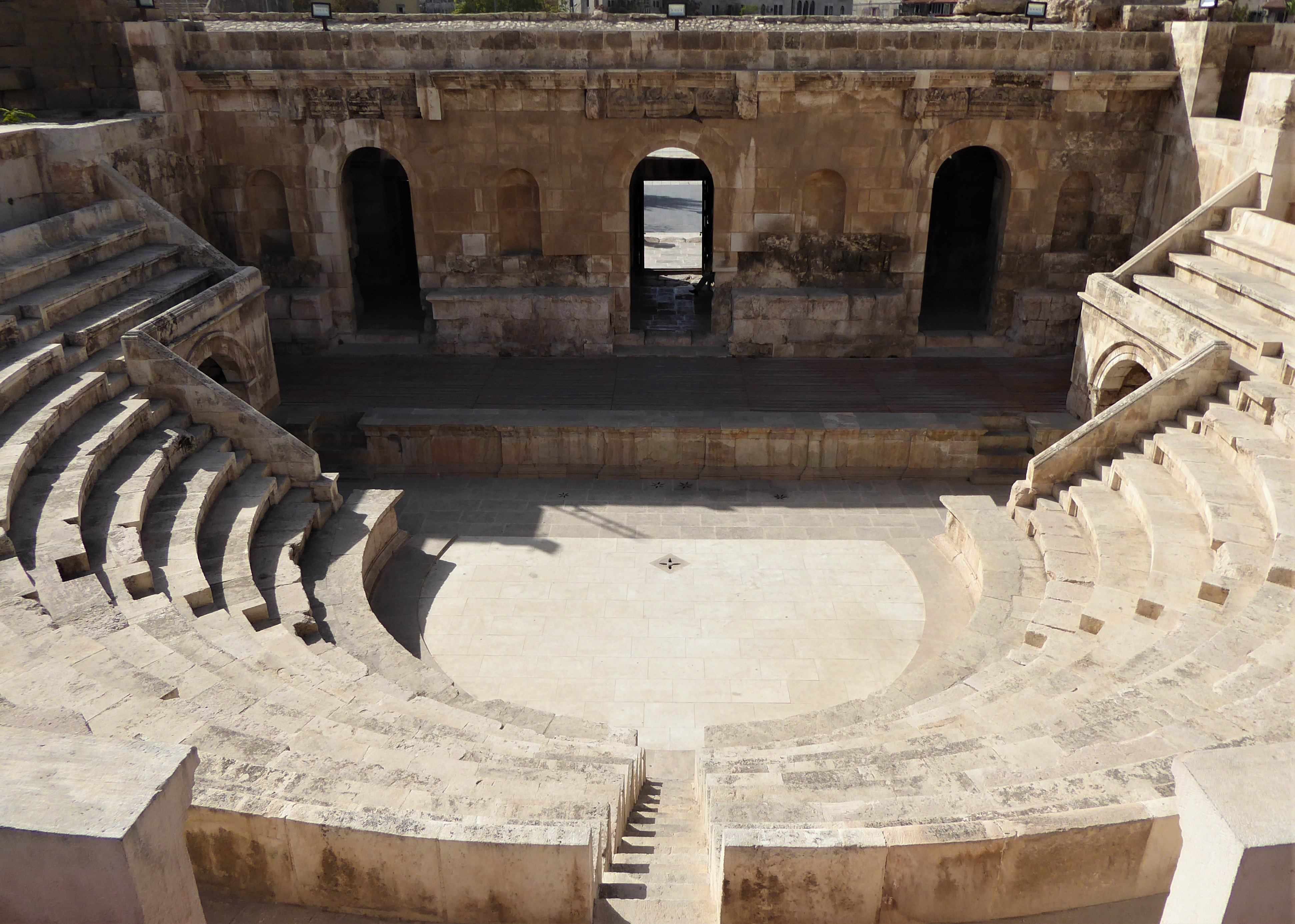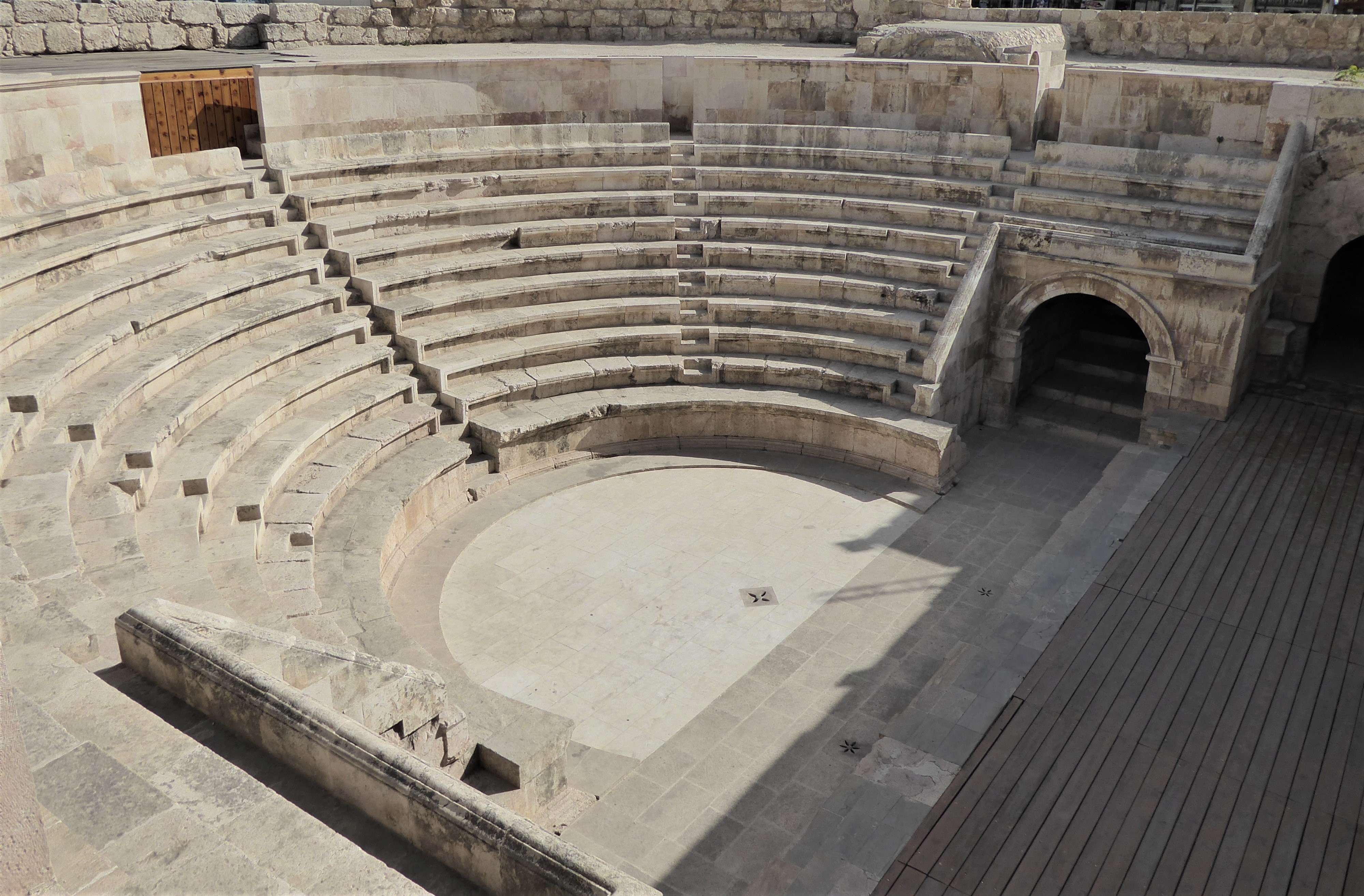 Nymphaeum
As for the Nymphaeum, it was closed off for restoration, definitely the biggest one I've seen.  It's never nice not being able to visit or see a place, but when it's for restoration work I really don't mind – I'd rather see them restoring something than letting it go to ruin and rot.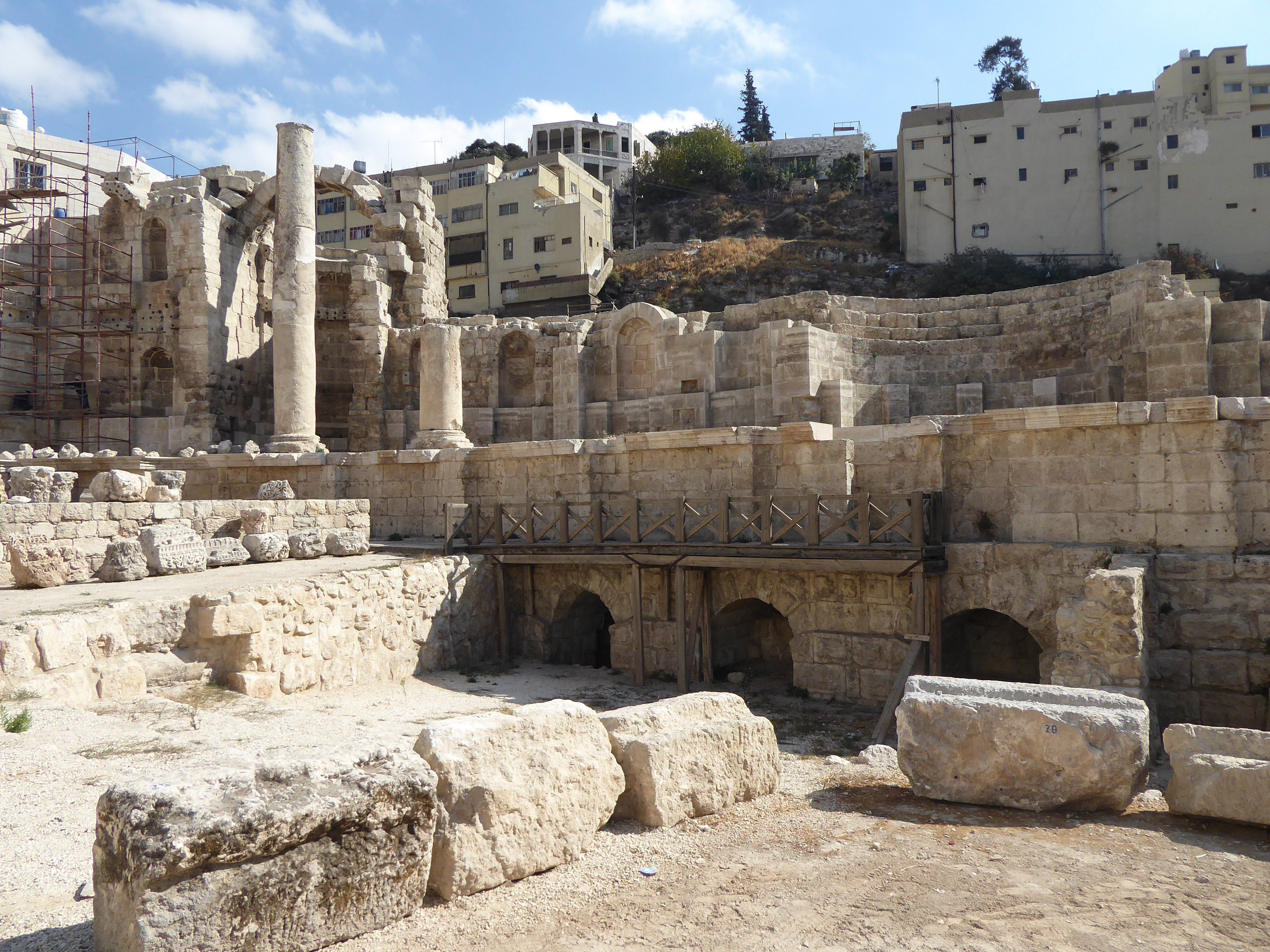 Not much else happened in Amman for me, I did try the national dish of Jordan, Mansaf; lamb cooked in a sauce of fermented dried yoghurt called Jameed and served with rice.  It was okay, I was freaking starving, so I think anything would have gone down.  That's a little harsh, the lamb was cooked so tenderly it flaked off the bone, the yoghurt sauce tasted fine too, but when it mixed with the rice it turned it into a porridge – I'd eat it again.  Overall the food in Amman was nice, and the prices very good too; I wasn't in the touristy area so that may have helped.  What I must say is the sweet pastry shops…oh my!  If I never ate a chocolate again and could only eat their sweet pastries instead I wouldn't hesitate to swap!  Light pastry, with nuts and lightly sweetened syrup, I had four every night and started my craze to look for them where ever I went afterwards!
A random addition, most of the building in Amman (except for the CBD) are all painted in the same tone; a natural cream stone colour.  I have no idea why but it is as it the whole city was painted from the same paint tin, very random I know but it's like a massive canvas of bone white/beige.
My next stop was Madaba, from there I would get to the Dead Sea from where I'd make plans on my next country.  Before I got to Amman I was in Petra, if you haven't already seen my blogs about Petra, it was a long one here  they are Part 1, Part 2 and Part 3