I stopped over in Madrid as an easy location to branch out from i.e. Toledo and Zaragoza as I make my way to the coast.  Needing some decent internet to do some catching up on and in desperate need for a few easy days Madrid was an easy decision.  Oddly I hadn't really ever thought of visiting Madrid, no reason just never crossed my mind to go there.  My two and a half days there really isn't a good yard stick to measure the city by, it is a city and comes with "city" things like it's big, but still has a bit of an intimate feel to it.  I suppose anything compared to London would feel small and intimate.  To get a real feel for Madrid I would need to go back, and I would, as this stop over wasn't well planned nor did I give it the time it deserves.  I did get round to seeing a few things and in general just walked around taking in the sites.
Parque del Buen Retiro
The park dates back to the beginning of the 16th century and it is huge, 300 acres and it is stunning.  I didn't walk the whole park and it is filled with beautifully manicured gardens, lakes water features, fountains, old trees and places to relax and take in the views…..no doubt an amazing escape for the city too.  If I had to go there again I would certainly spend more time there, I had the opportunity but ended up using the time at the Museum de Prado, more about that later.  Considering the park is free it is no wonder why it is such a must see in Madrid, without it should be on anyone's list of must see in Madrid.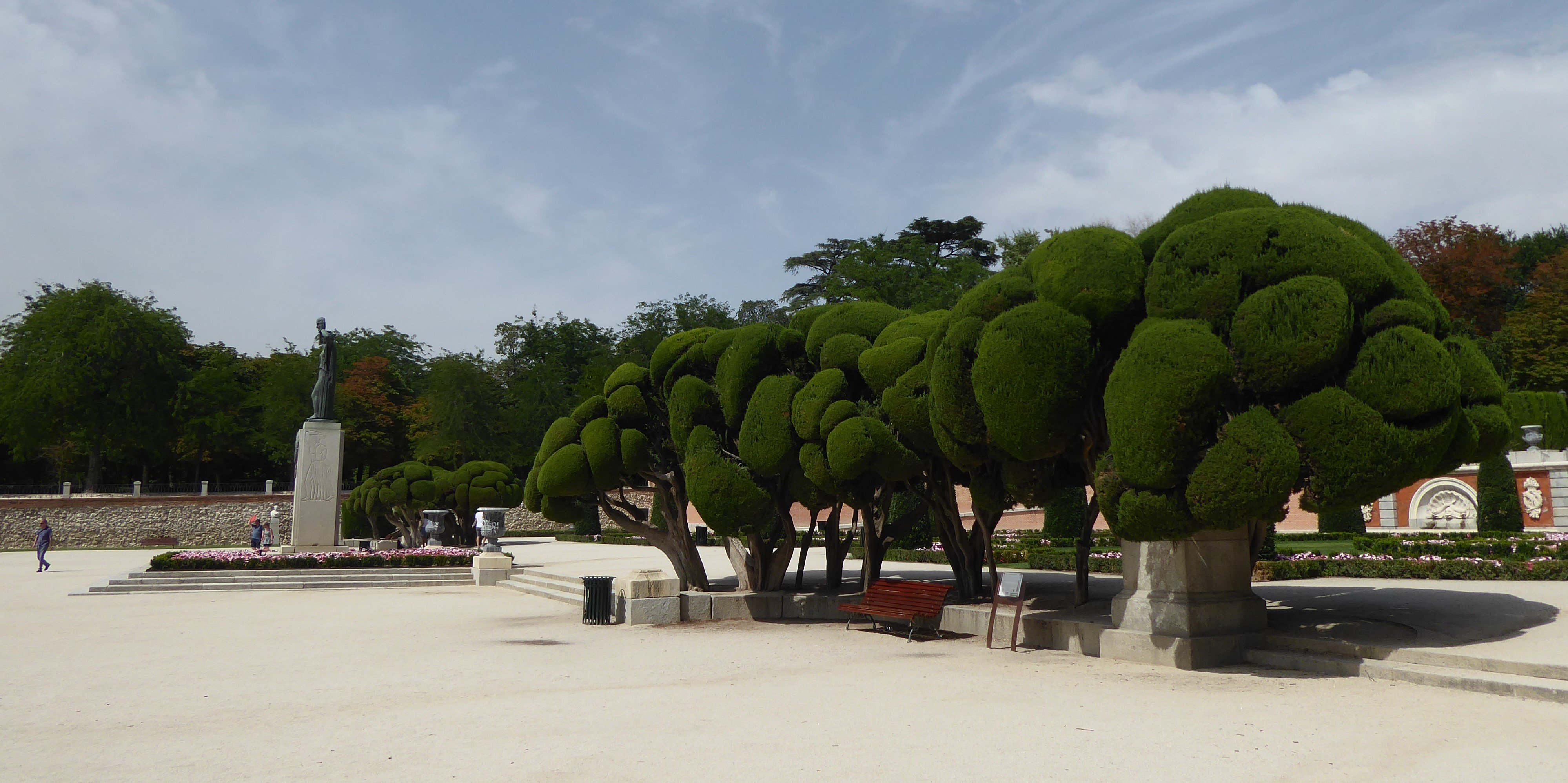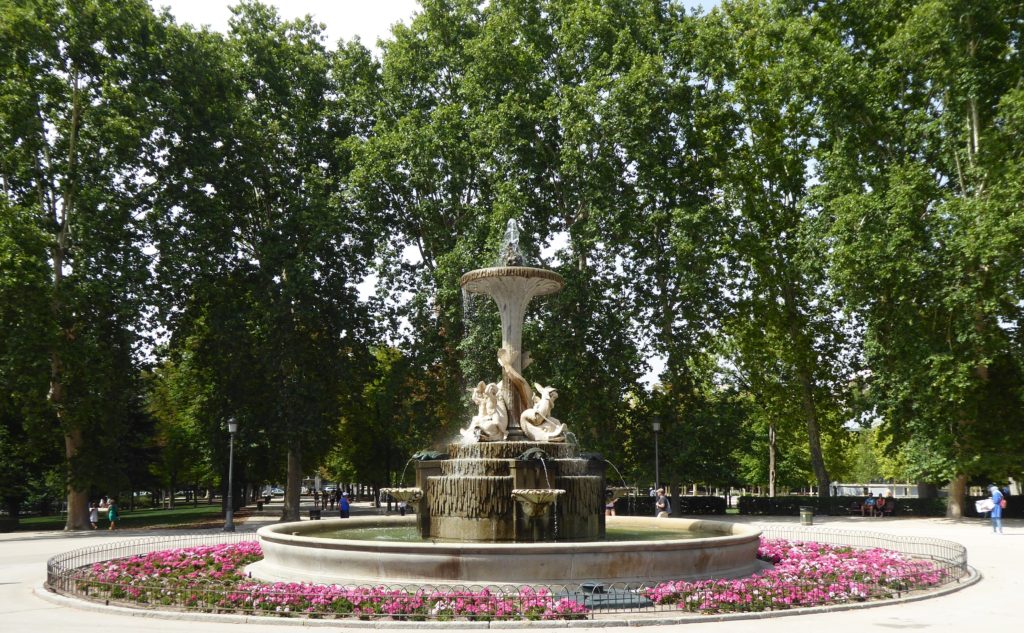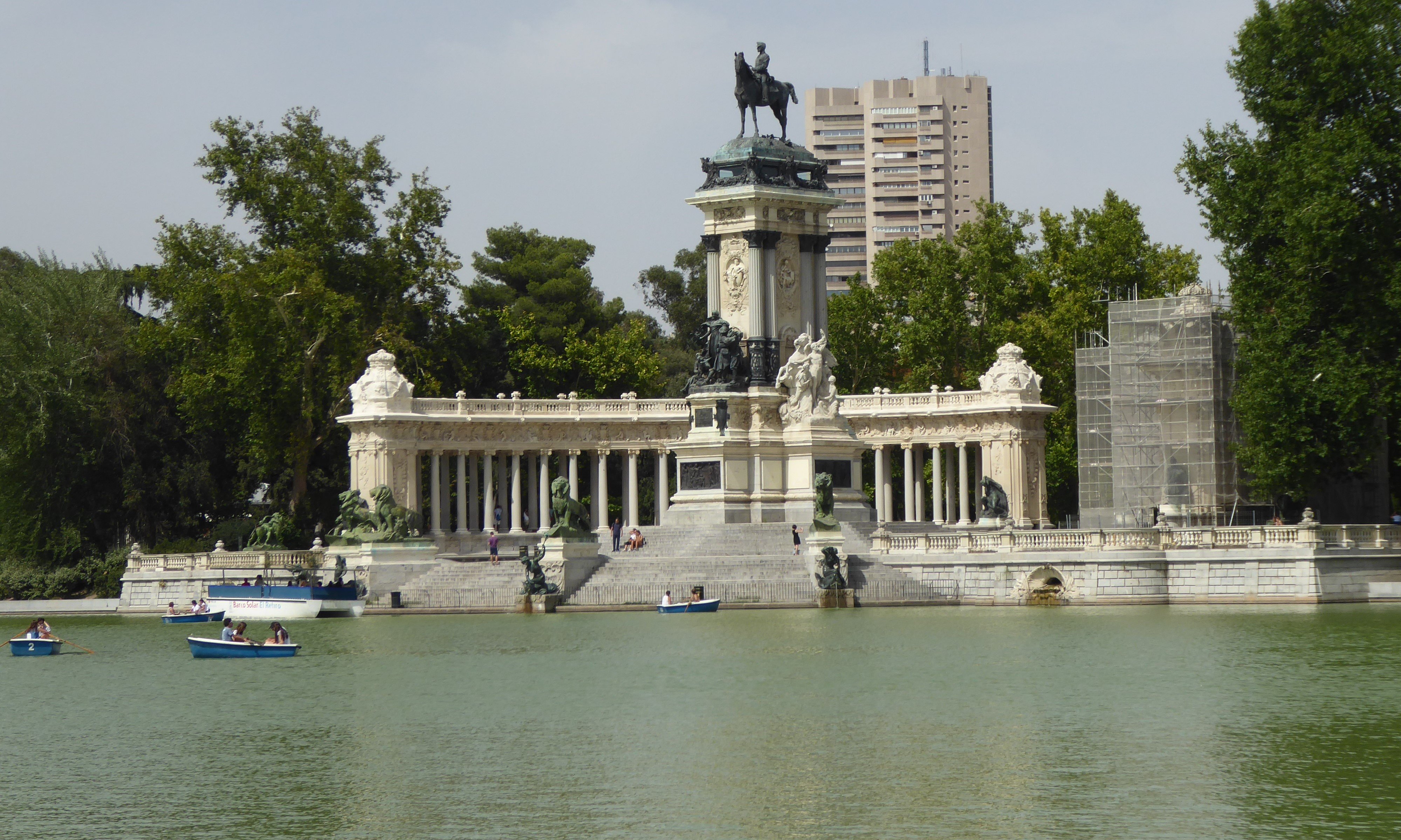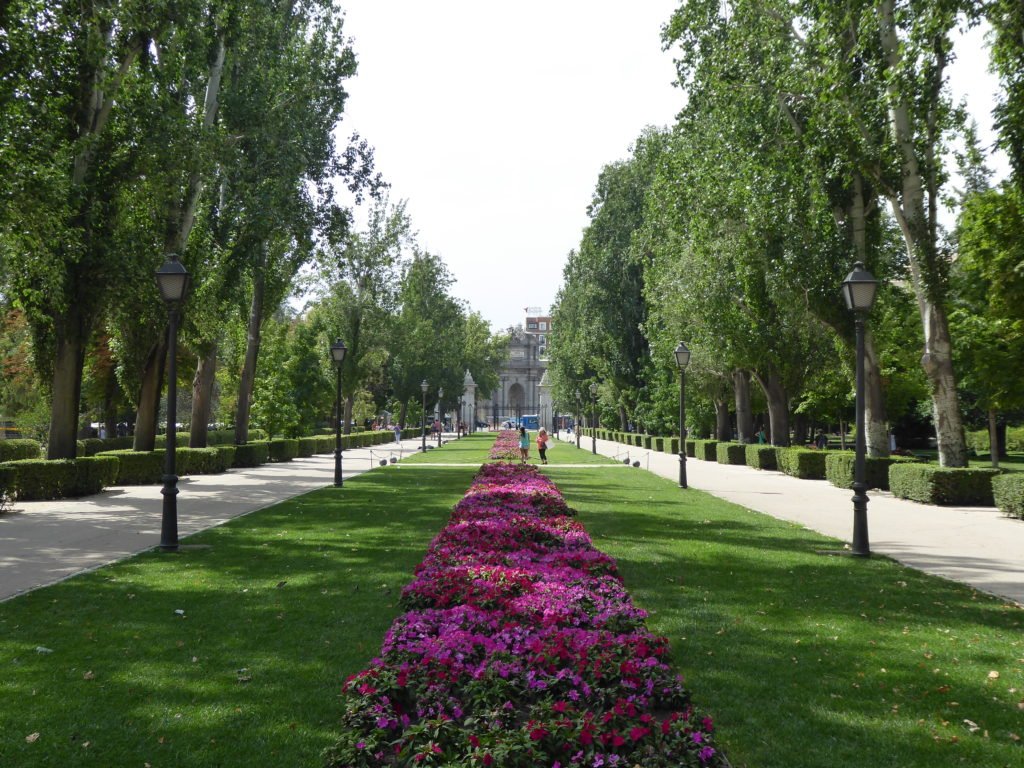 Museum del Prado
I do love museums and galleries as my other posts can attest, if you haven't been or don't go to many galleries then it should be visited.  My thoughts are, to be honest, I've seen better…unfortunately I've been to many and compared to The Louvre and the National Gallery UK so taking that into consideration most large galleries would see them as a tough act to follow.  They have a substantial collection of Velazquez, el Greco, Goya but I found it just too Spanish weighted.  There are others including some Flemish masters but my two favourites by a mile is their Caravaggio and Rembrandt so I would quite easily go to just to see those two.
Considering Madrid is the capitol it is doable to walk from one end to the other (of the main tourist attractions) and although it is not packed shoulder to shoulder with historical sites/museums/monuments as soon as you go off the main roads there is a calmness created by many plazas and narrow streets almost giving it a village feel.  The architecture is a mix of everything and many of the new buildings have been made to totally stick out or just blend in with their neighbours.
Cathedral de las Almudena / Almudena Cathedral
It's a very new cathedral, practically out of the box having been opened in 1993.  It does however try to blend the old with the new; the exterior could easily fool you to believe it's much older because of it's style but unless they recently gave it a thorough scrub you cannot miss the fact that it isn't as old as its surrounding buildings.  The interior is like the exterior, impressive and the decoration, especially the paintings, are linear and modern with vivid green, yellow and reds with a less austere feeling of history weighing down on you.  It's an interesting building by that I mean aiming to achieve a marriage between your surroundings and the modern era.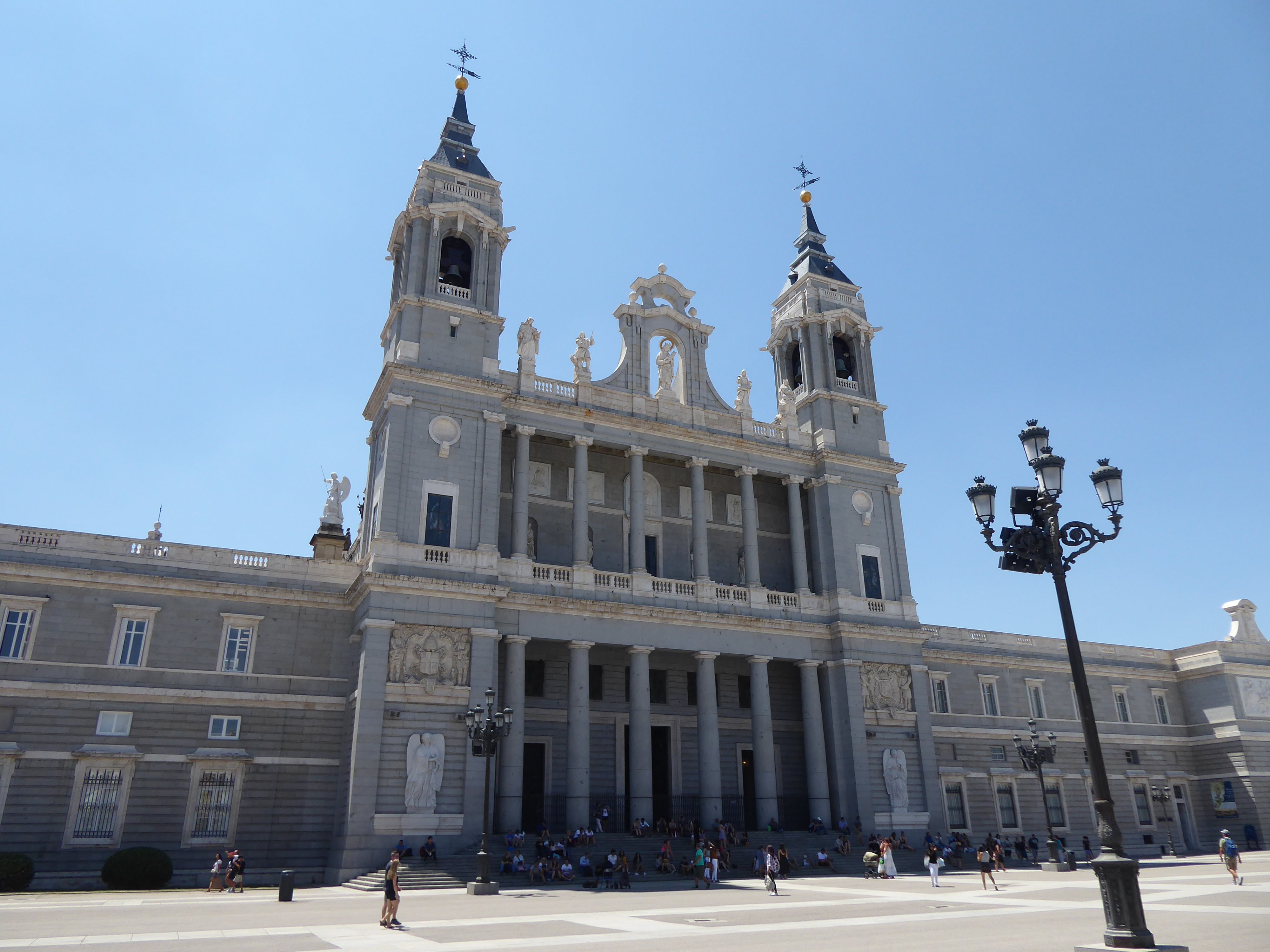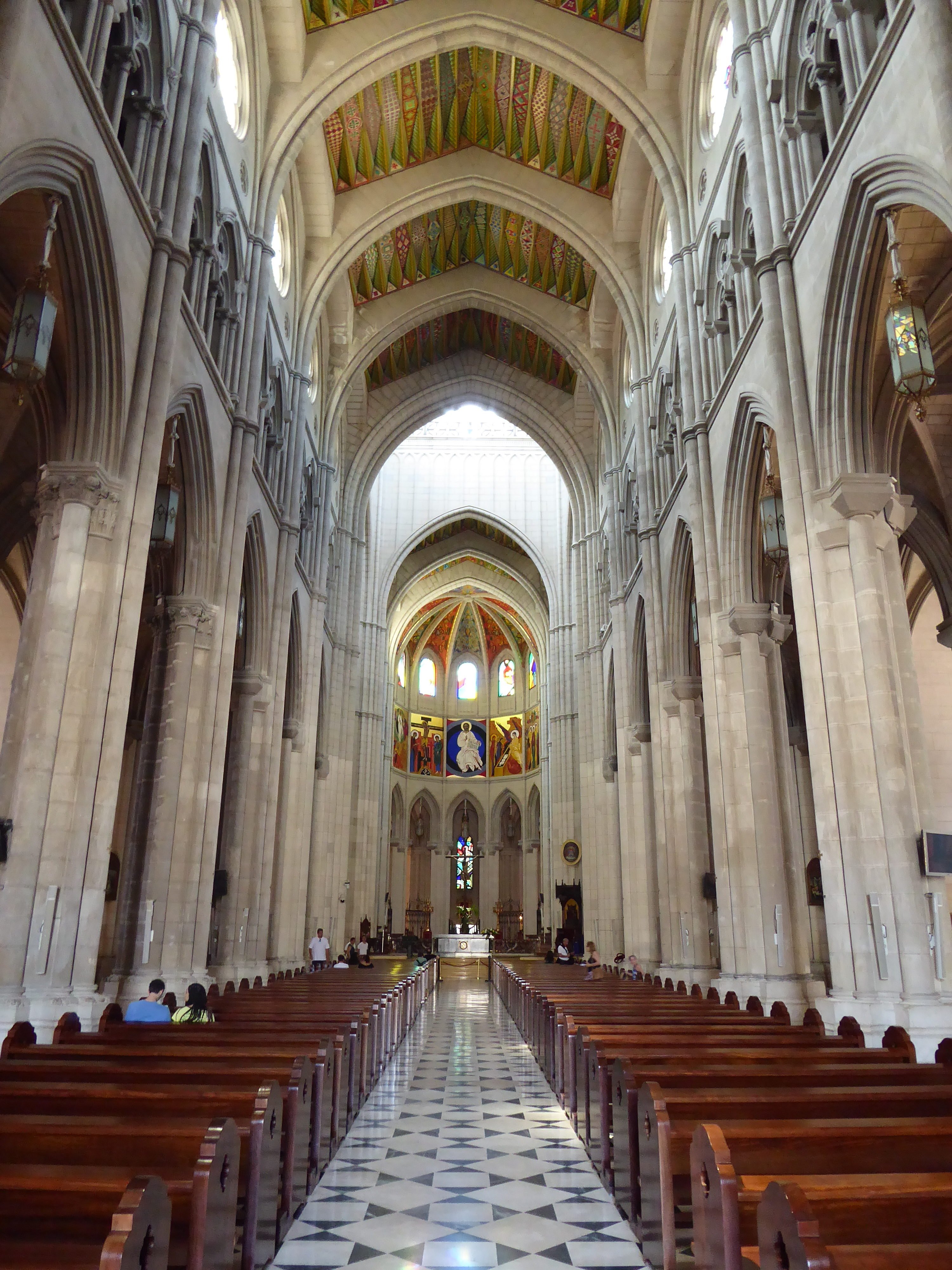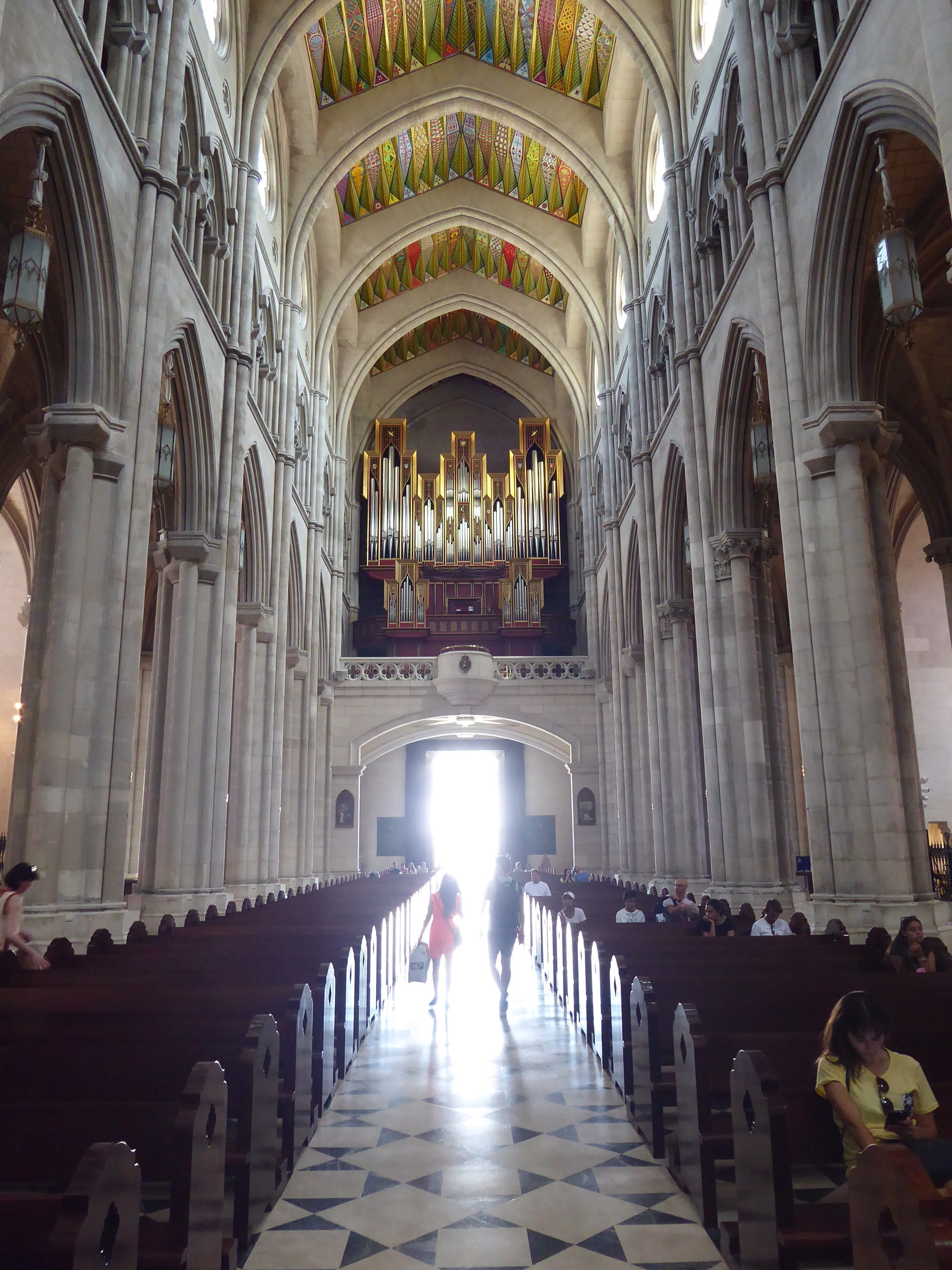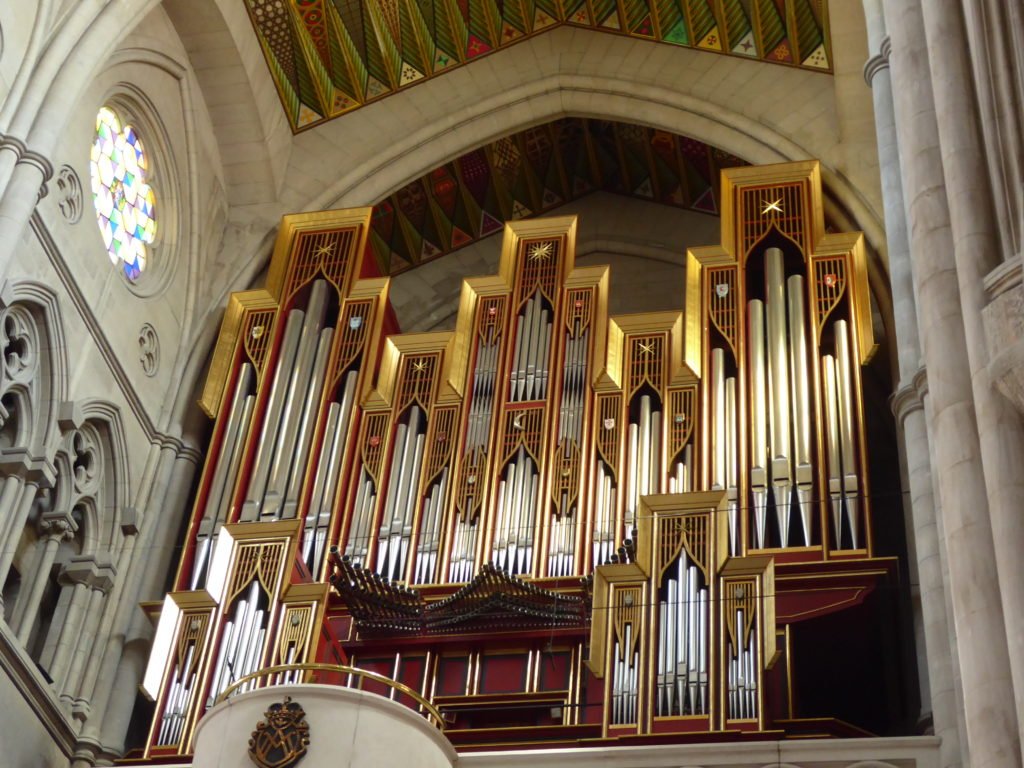 What I preferred to the Cathedral itself was the Almudena Crypt.  Around the corner from the cathedral's entrance and underneath the actual cathedral is the crypt.  Build as part of the cathedral so new, it is made of white stone so an odd mix of crypt-like but with a white sheen everywhere you look giving the space a welcoming feeling.  Although it covers a large area it is broken up with columns and arches creating an intimate feel showered in white stone.  I much preferred the crypt to the cathedral just because they managed to create something quite special in what would otherwise be a dark basement.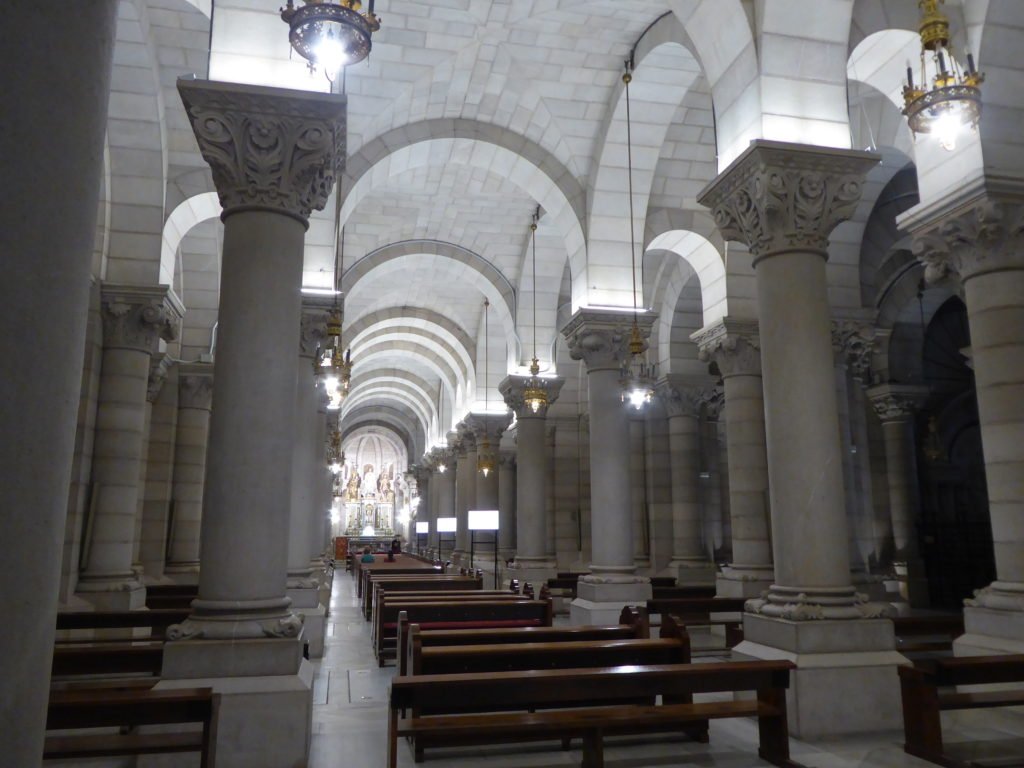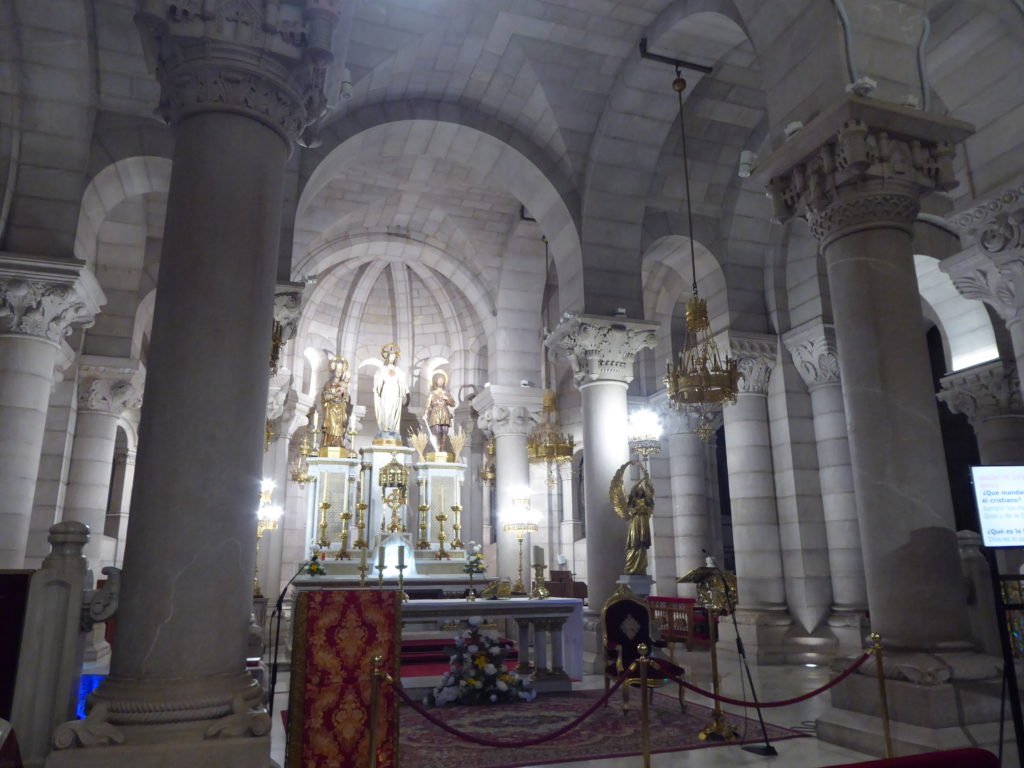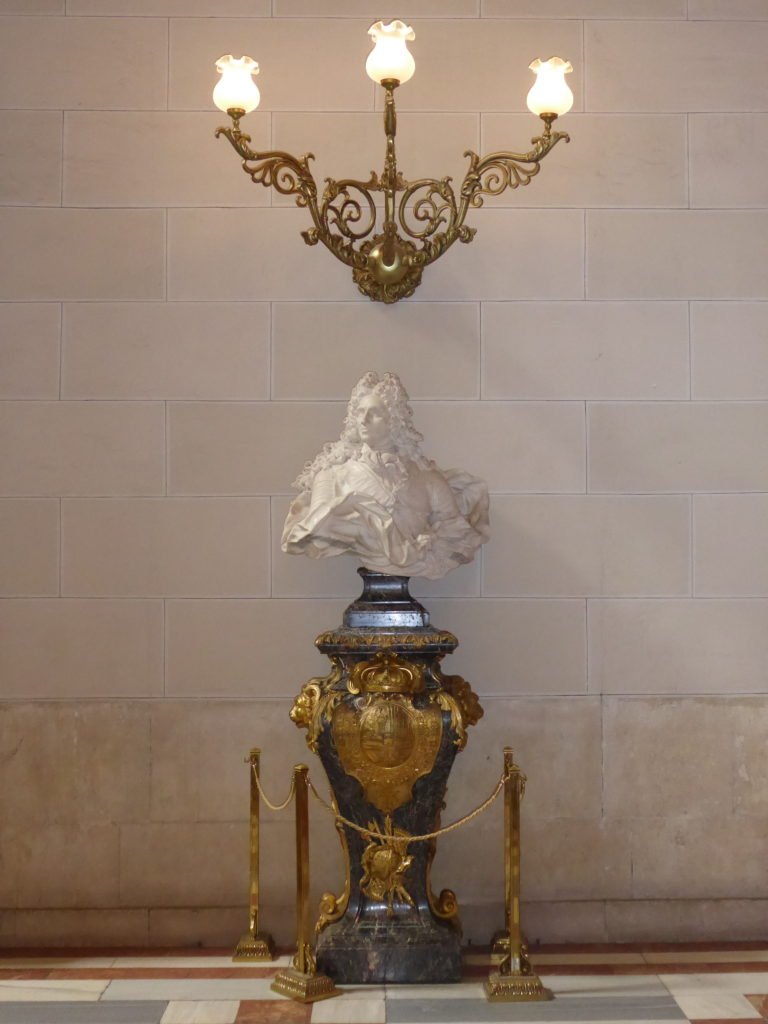 Palacio Real / Royal Palace of Madrid
It is the official residence of the Spanish Royal Family at the city of Madrid.  The building original building, an alcazar dates back to the 9th century during the times of the Moors, after the reconquest it was added to by the Habsburg Emperor Charles V in the 16th century and after it burned 24 December 1734, King Philip V ordered a new palace built on the same site – some additions and changes have occurred since but as it is now the current palace was constructed over 17 years during the 18th century. As you would expect it's a colossal palace and has some absolutely stunning rooms, but you cannot take any pictures which made me feel cheated, with entry and an audio guide (which I recommend because there is so so much!) it was around €15 sometimes in these situations I would definitely try to sneak photos but there are security guards everywhere and in every room.  Although this is the official residence of the Royal Family in Madrid they seldom to never say here, they actually stay slightly outside the city centre in Palacio de la Zarzuela – so paying that much and no photos was a bit irritating.  Nonetheless, the interior is splendid in every possible way and with or without photos it is worth the trip, don't forget the armoury with some spectacular suits of armour!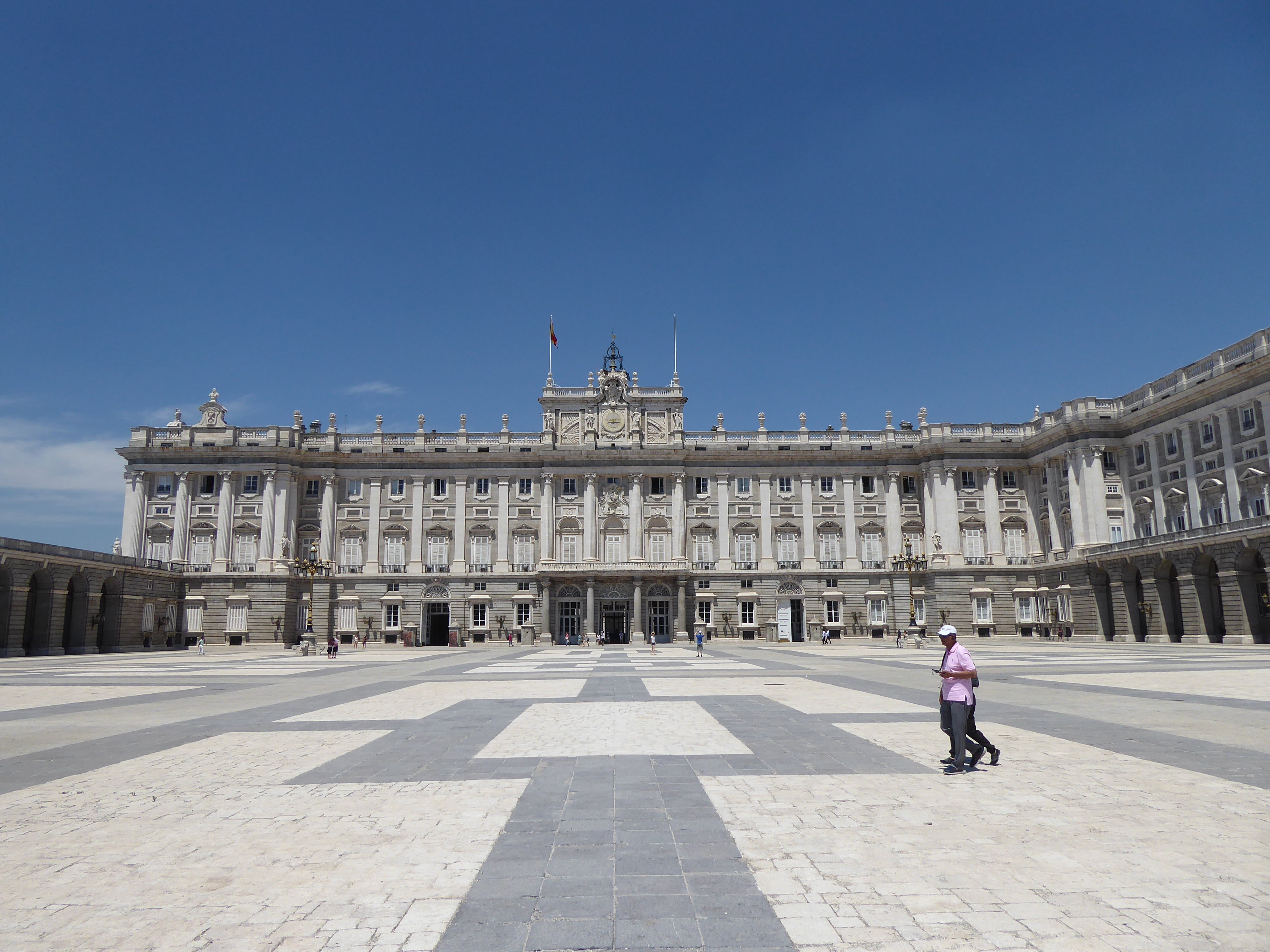 Unfortunately, that's about it for Madrid, I only got a slightly taster even at Market of San Miguel pardon the pun – that alone would take more than a few days just to try everything and if the smells are anything to go by then the food must taste bloody brilliant!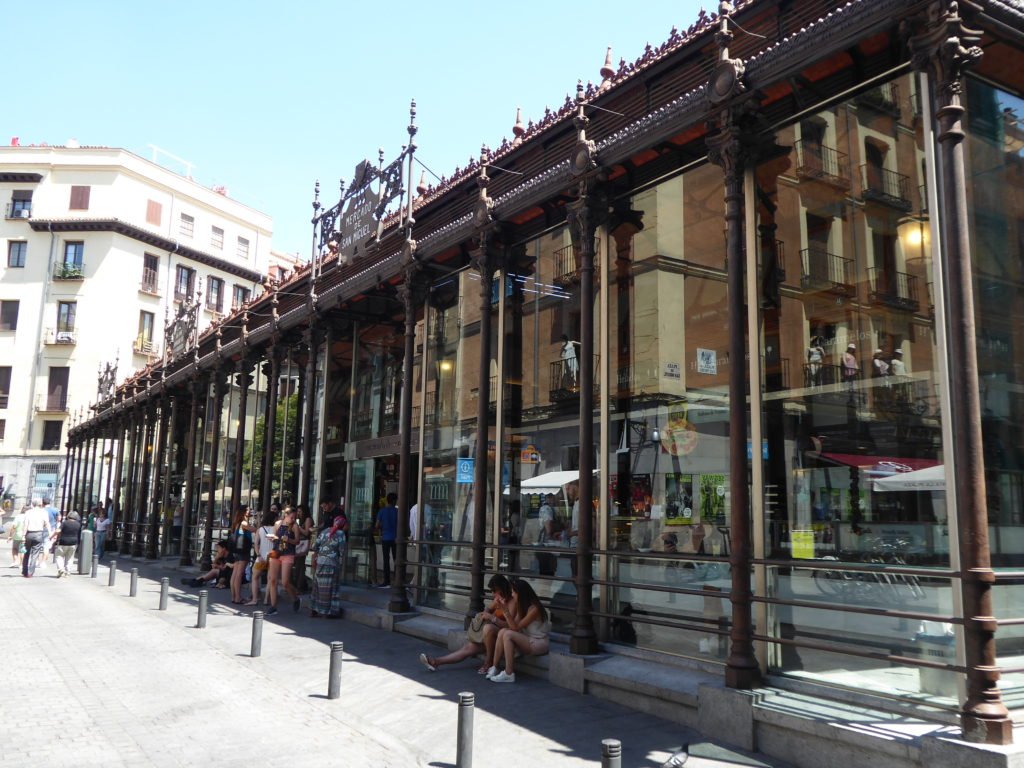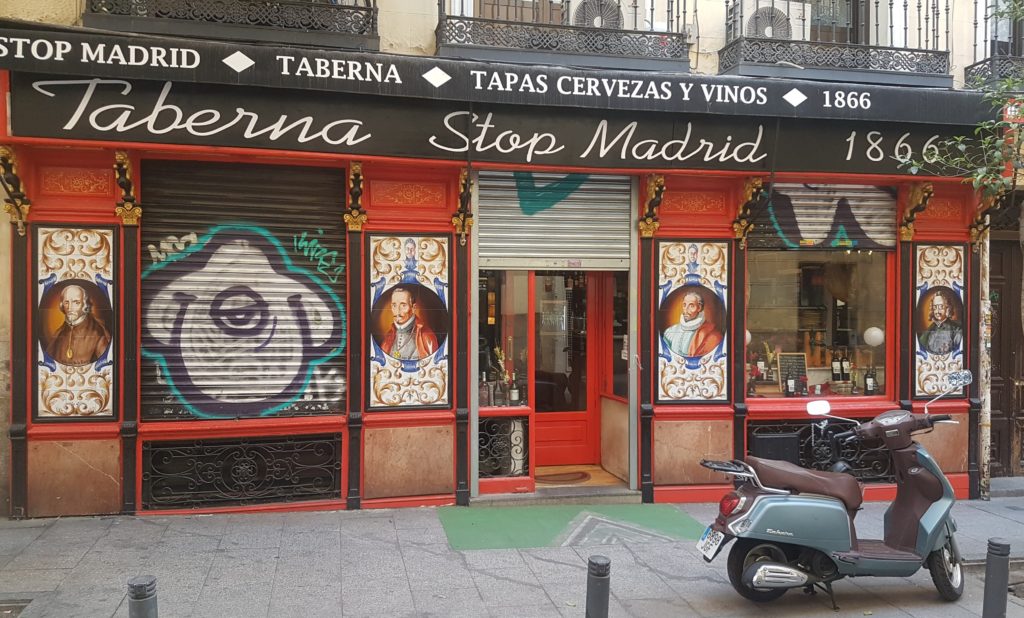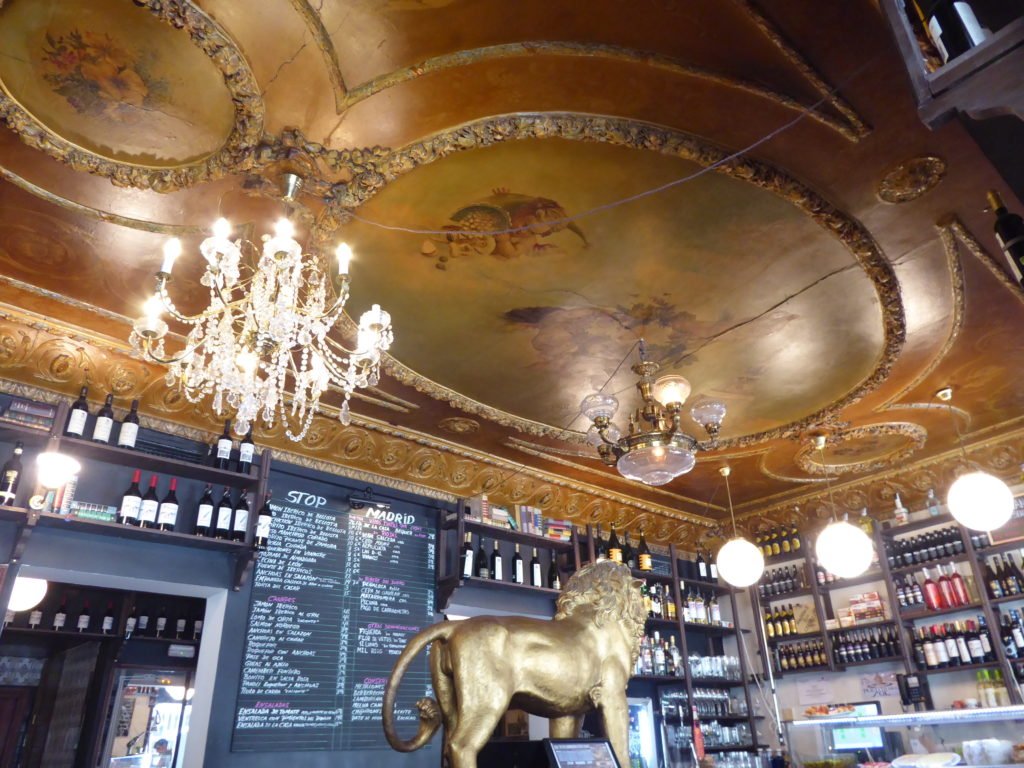 I had to include my local Stop Madrid 1866, where I got one of my favourite food Cecina; a combination of Parma ham and biltong.
A few other pics of Madrid…