Tokyo and the most expensive night I've ever paid at a hotel
As I alluded to in Part 1 about my time in Tokyo, it got of to a slow start.  Next morning started off with a bang!!!  Just to recap, I booked for one night at APA Hotel Kodemmacho Ekimae, a much better location than the first.  After my first proper day in Tokyo I had decided to extend my stay for another day, I let the hotel know when I got back from Edo Castle.
Next morning, in my daze turning my phone alarm off I noticed Monzo had sent me a message.  I didn't think much of it at first; they send me a message any time I spend or deposit money, getting a message from them wasn't unusual.  Through my blurry eyes I saw it was a charge, hmmm no surprise, it was likely for the hotel through hotels.com.  I turned back to snuggle under the covers.  Uhhh, the amount didn't seem familiar, or was it my brain and eyes still in dream land?  I turned to check my phone, no, it can't be!  I had just been charged £7 378.46!!!  In an instant I was as awake as if I had drunk a litre of espresso!  What the hell!?!?!?
Throwing on my clothes whilst checking my Monzo app, I saw it was for the hotel.  Adding insult to injury, Monzo had frozen my card too.  Monzo is a cash card, I only keep a few hundred pounds at most in it at most, topping up when needed – it is the day to day card I use; if it gets stolen at least not much will be taken.  Now, I was over £7000 overdrawn!  Just, to clarify, the hotel cost was ¥10 999.00 (which is around £73.00).  Bolting downstairs to Reception, eyes like saucers but looking dishevelled.  Having already tried calling Monzo, because of the office hours (Japan being 8 hours ahead) I got no answer – I left a message through the app.  The hotel staff were very helpful and efficient, I also thought is must be the hotel's fault too!
Within an hour they had confirmation, and proof, from their accounts department that they had charged me the correct amount.  ARGH!  Who the hell's fault was is, it could only be Monzo or Hotels.com.  During the hour of waiting for the Hotel to get back to me, I had left more messages, voicemails and emails for the bank and Hotels.com – the time difference was frustrating me – I had a problem yet had to wait patiently for that part of the world to wake up.
Time was ticking by aimlessly, it was near lunchtime.  Monzo was the first to get back to me.  After a few calls and many messages (calling from UK mobile/cell phone from Tokyo to the UK, costs were adding up!), they agreed to credit my account for the full amount; with the caveat that when Hotels.com corrected their error they would then deduct the money again.  Obviously, I had to prove to Monzo the actual cost of the hotel before they offered the credit.  Nonetheless, Monzo were brilliant from start to finish!  Hotels.com on the other hand were not!
What actually happened
The hotel reception at one stage even let me call Hotels.com from their phone, free of charge, they (the Hotel staff) gave Hotels.com their accounts department details too.  I had already spent over 2 hours on the phone to Hotels.com, it was like talking to a brick wall!  To give the short version:
The room cost ¥10 990.00

They charged me ¥1 099 000.00. Doesn't take a genius to see the error!

Monzo had sent me all the details of the transaction, including reference numbers and all the banking jargon with what happened when and who did what – this I forwarded to Hotels.com
I had spent over two hours on the phone to Hotels.com alone and sent many emails.  They just used the old empathy card without resolving anything or taking ownership.  I was a little concerned about the whole saga, but mostly frustrated and angry – Hotels.com's lack of responsibility was the most irritating.  I was reluctant to move on to my next destination in Japan without resolving this so agreed with the hotel to say an additional night.  This is when keeping an additional bank card for emergencies is worth a million dollars!  Thought it best to not use my Monzo card, at least until all this was resolved.  It felt like I was farting in the wind with Hotels.com, the day was wasting away, bugger this I'd go out and try to enjoy what was left of the day!
Things I started to notice about Tokyo and Japan
My plans for the day were out the window, today I'd go freelancing – head to town and cruise about with no plan at all…not much time left of the day too.  I had to get out the hotel, my frustration levels were peaking, almost lost my tempter with Hotels.com a few times.  I had my phone with me (I had already incurred a lot of cost so a little more at this stage wouldn't matter) so throughout the day I made a few calls and sent more emails, to Hotels.com!  Starting off near Tokyo Station, head towards Ginza then Nihonbashi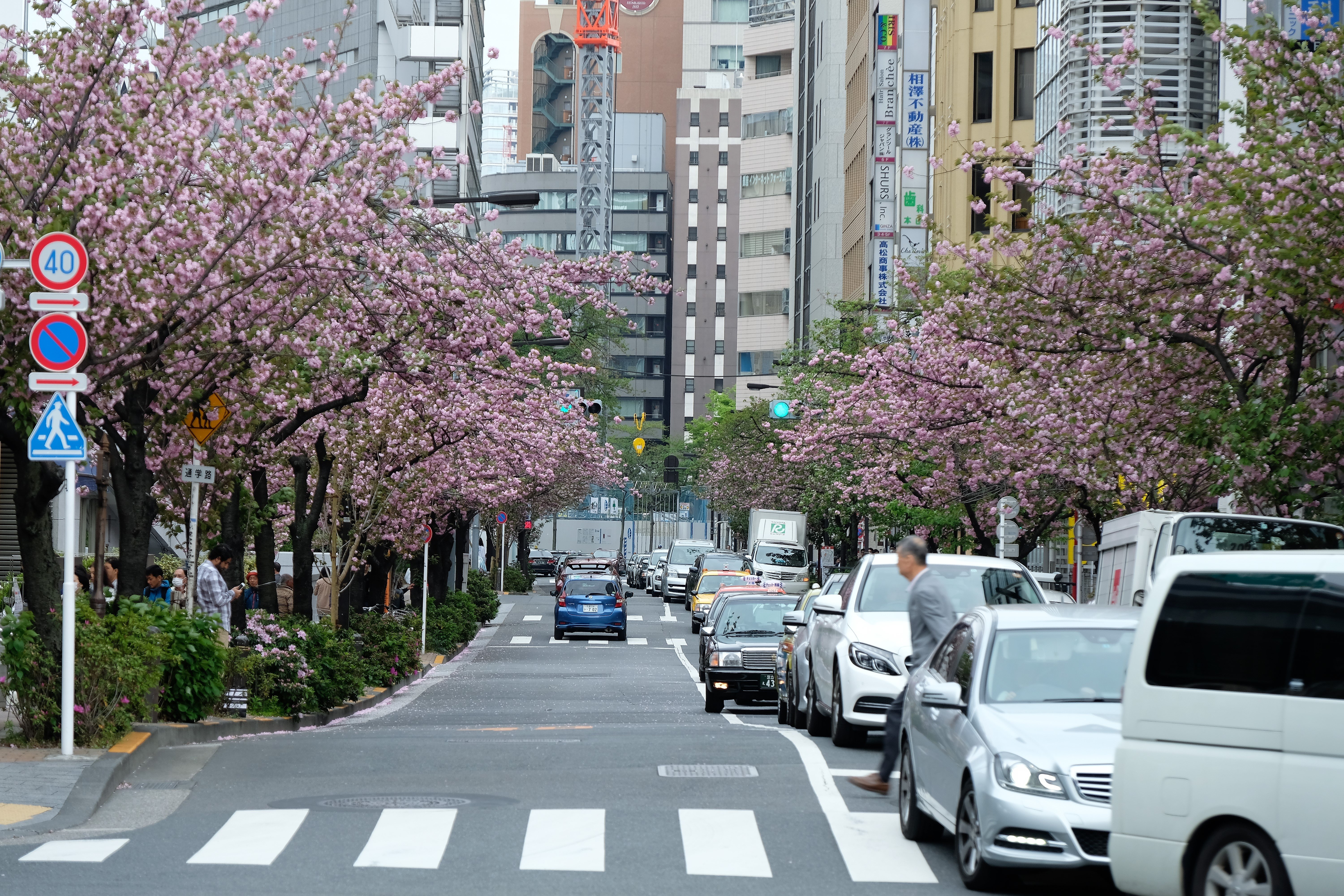 Most of the roads were closed to traffic in Ginza, the shopping centre of Tokyo, making it enjoyable and easy to get around.  I've mentioned it before, the roads in Tokyo are the cleanest I've ever seen.  Considering it's one of the biggest and most populated in the world, the place is spotless!  Wandering about, I noticed how calm the people seemed to be.  Groups of people were talking to each other, however quietly, not whispering just very in obtrusively.  Almost no one makes eye contact either; again, not in a dismissive or unfriendly manner, no, more a reserved and respectful demeanour.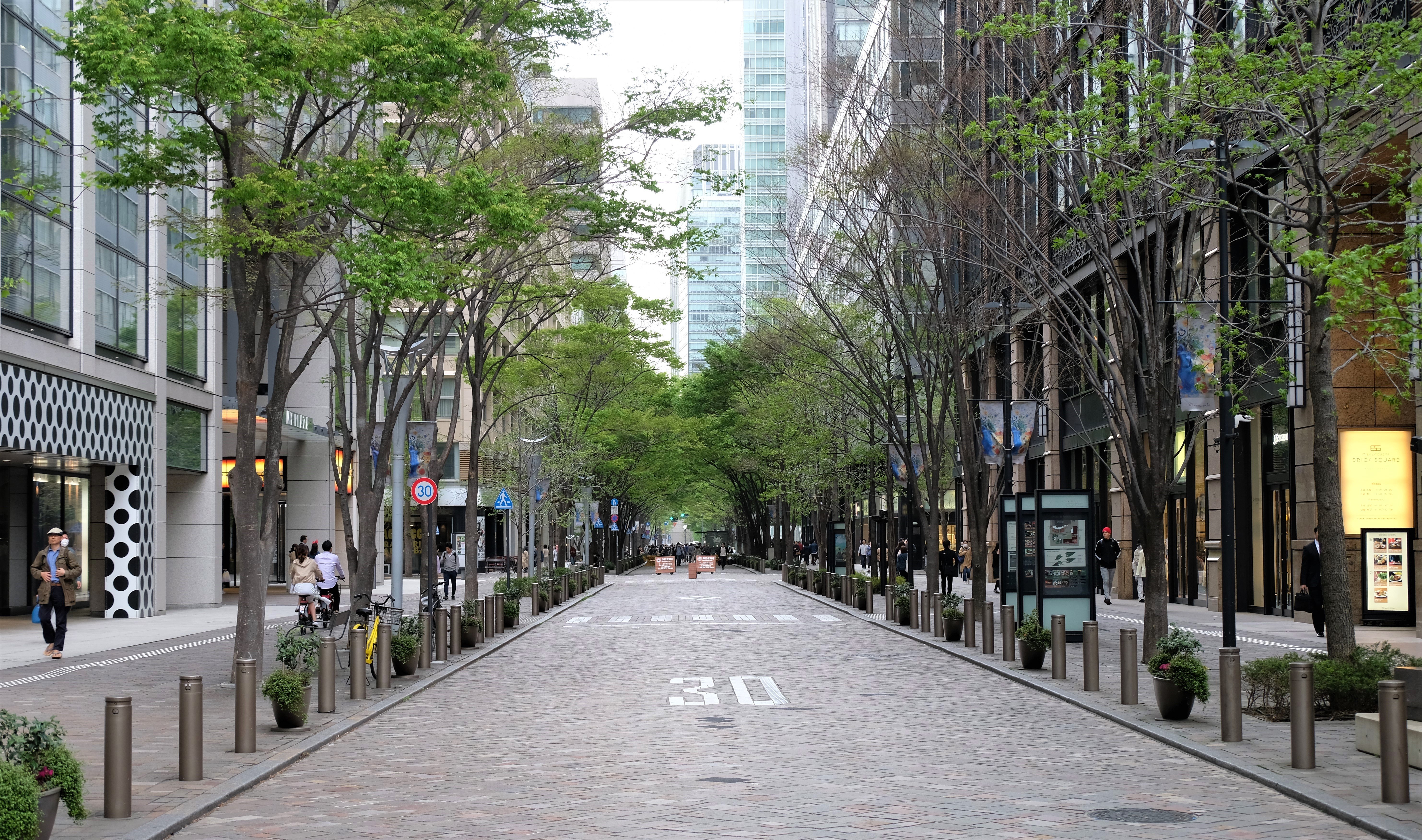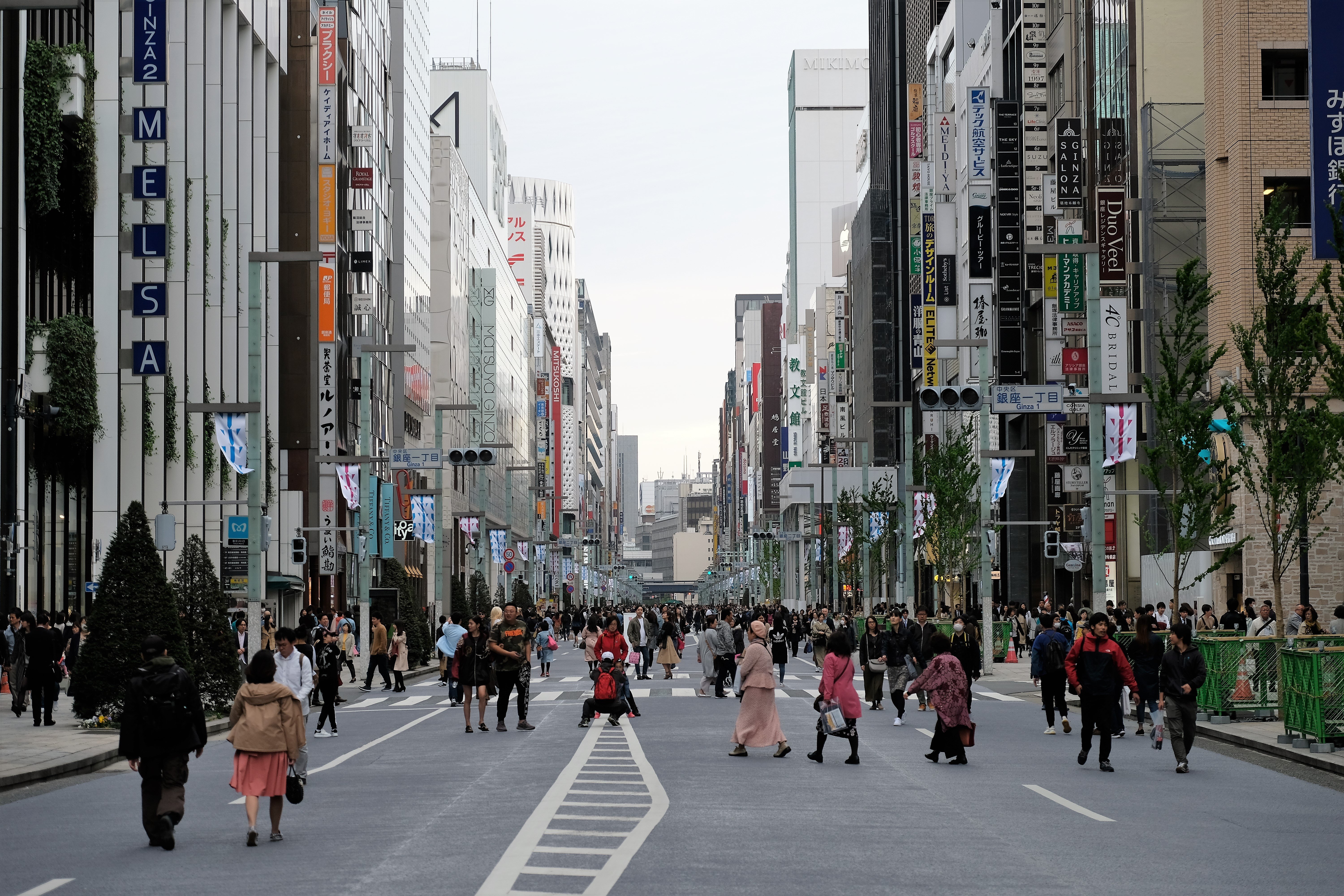 Nobody smokes in the open, roads or pavements; there are designated smoking areas – normally slightly out of sight and away from the crowds…even these areas are clean.  In almost all parts of the world shopping areas are diluted from the country's identity.  Here it is similar, with the signage very different, the people are dressed modern with an unmistakable Japanese twist and identity.  I like it. I can't really elaborate much of the day, it was short, my mind preoccupied too.  Another thing that stood out to me was the number of very high-end shops I saw.  In a small area 5 Tiffany's & Co stores, three Prada stores with many other examples – just odd I thought.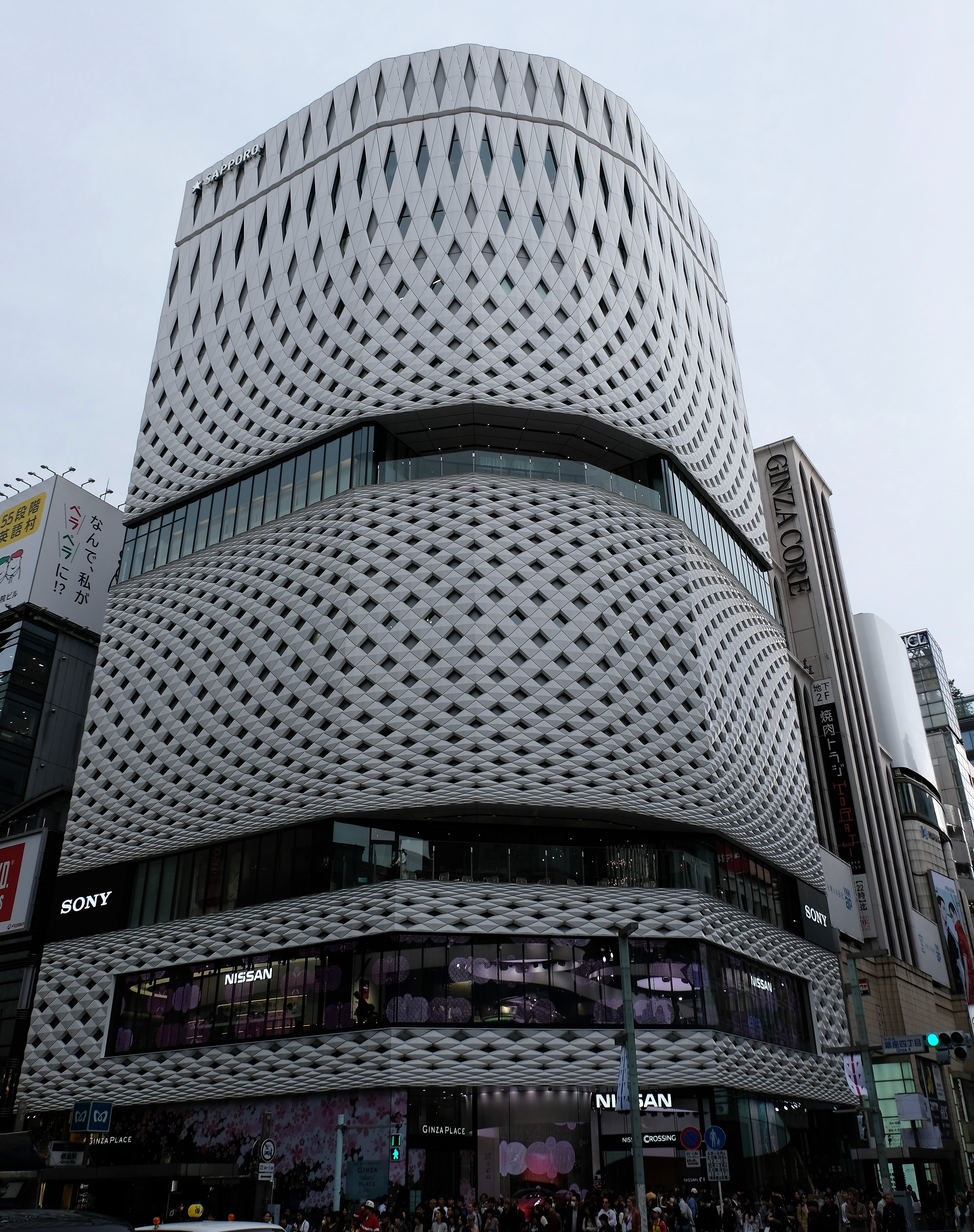 I came across an outdoor restaurant, come courtyard, come outdoor tea/coffee area I have no clue what it is normally used for.  A band of sort was playing, very oddly dress for the music they were performing, more so for the majority of the audience who were listening/watching.  Adding to the unusual ensemble was them singing 80's pop (Jackson 5), in English.
I carried on wandering around into Nihonbashi.  An area that used to be the main fish market for Tokyo for over three centuries.  Now, only a small monument next to the Nihonbashi river a reminder of the importance of the area and its historical importance.  I couldn't help noticing just how obedient people are to road/traffic laws, especially when crossing the road.  Even if there were no cars, not even visible in the distance, if the pedestrian crossing was red, nobody crosses.  I'd notice many nuances throughout my time in Japan, I'll come to them in a latter blog.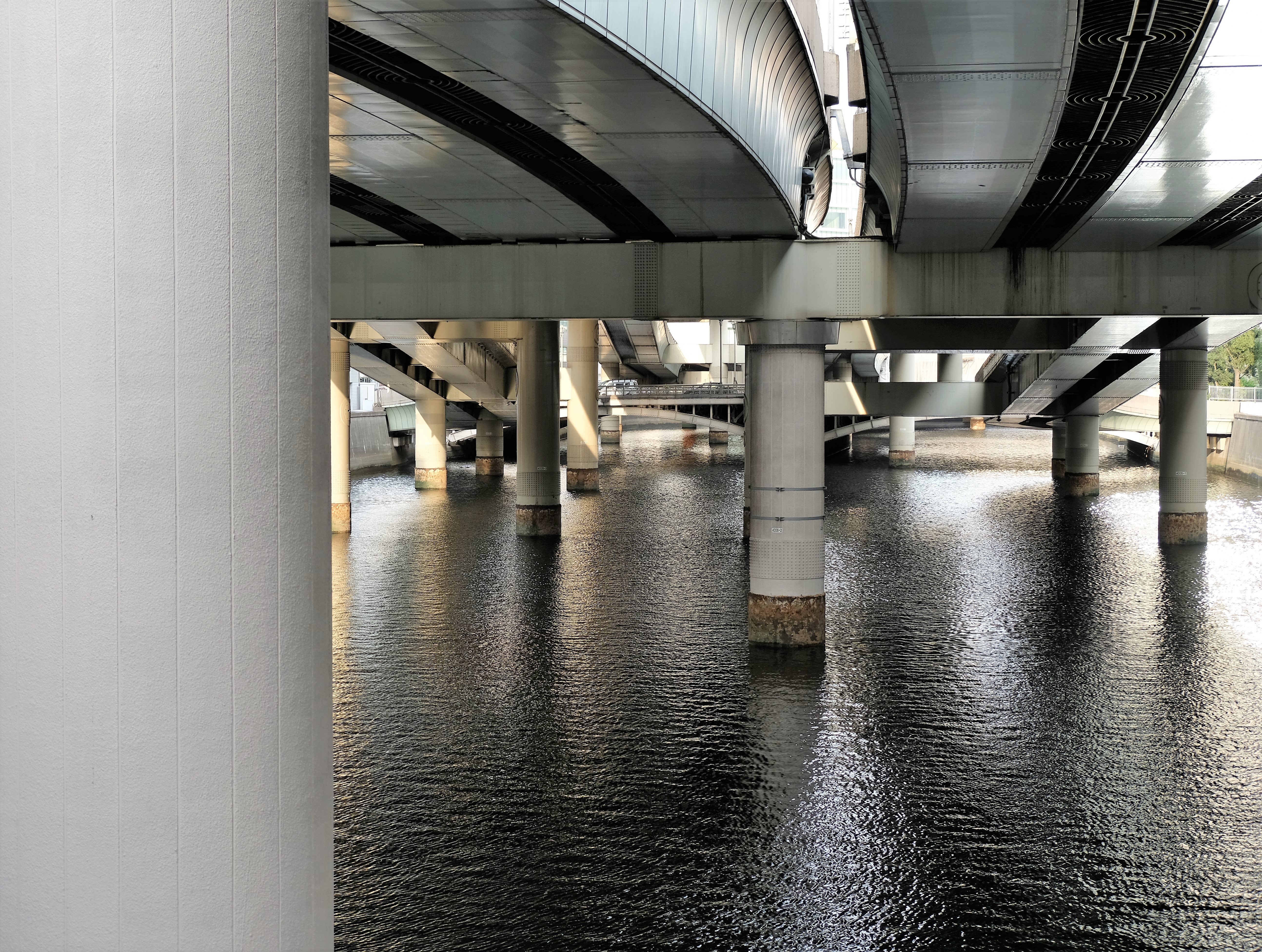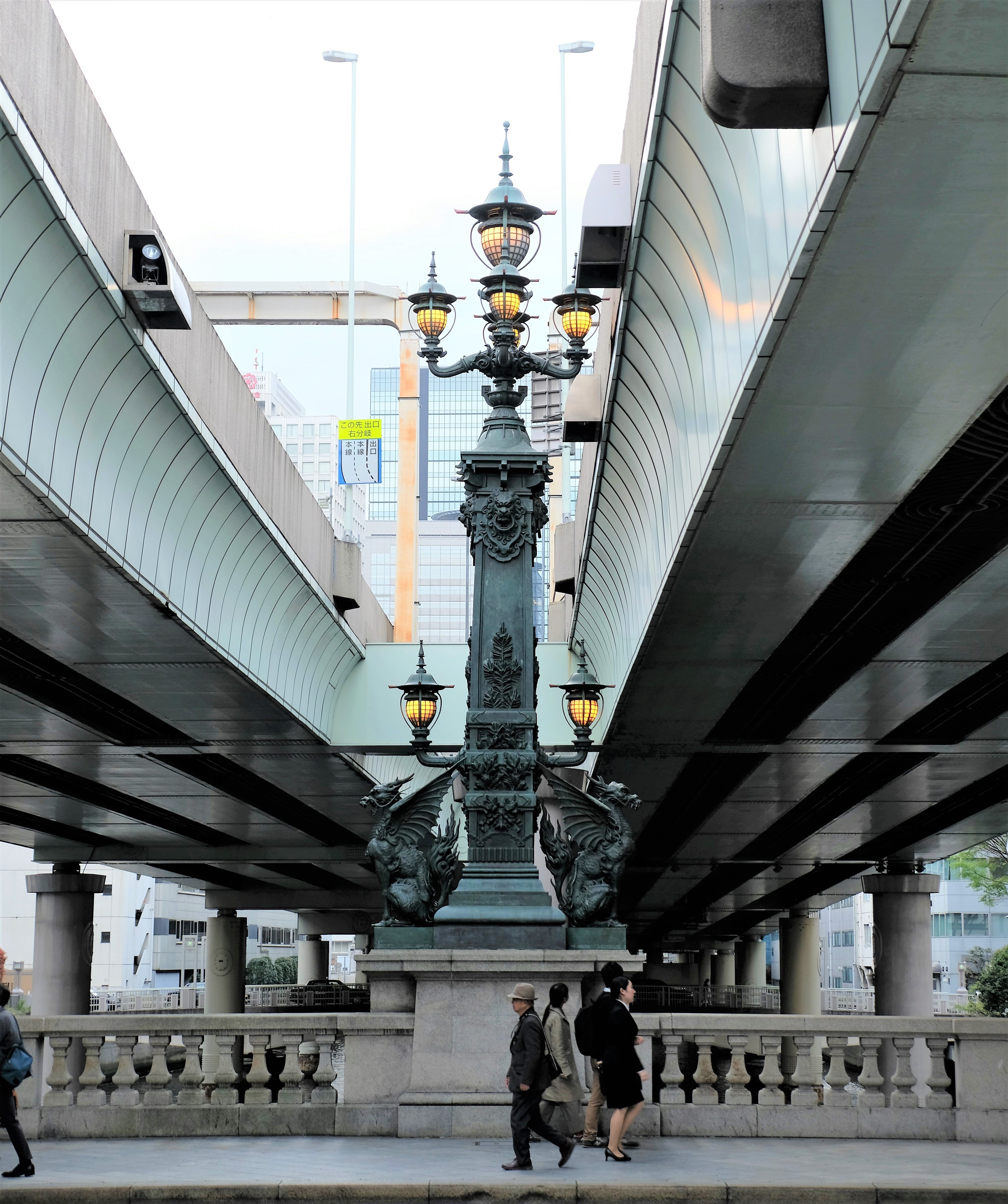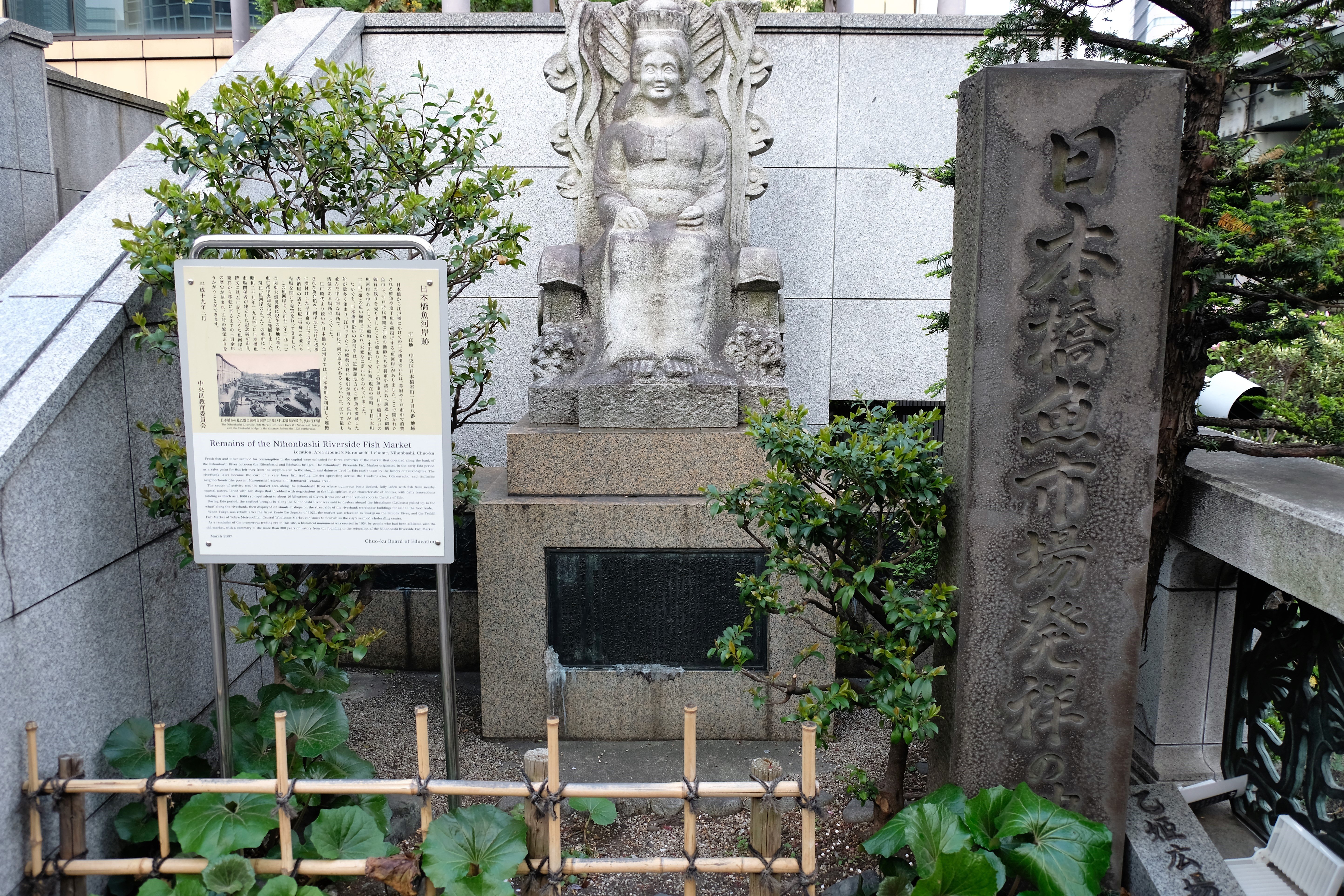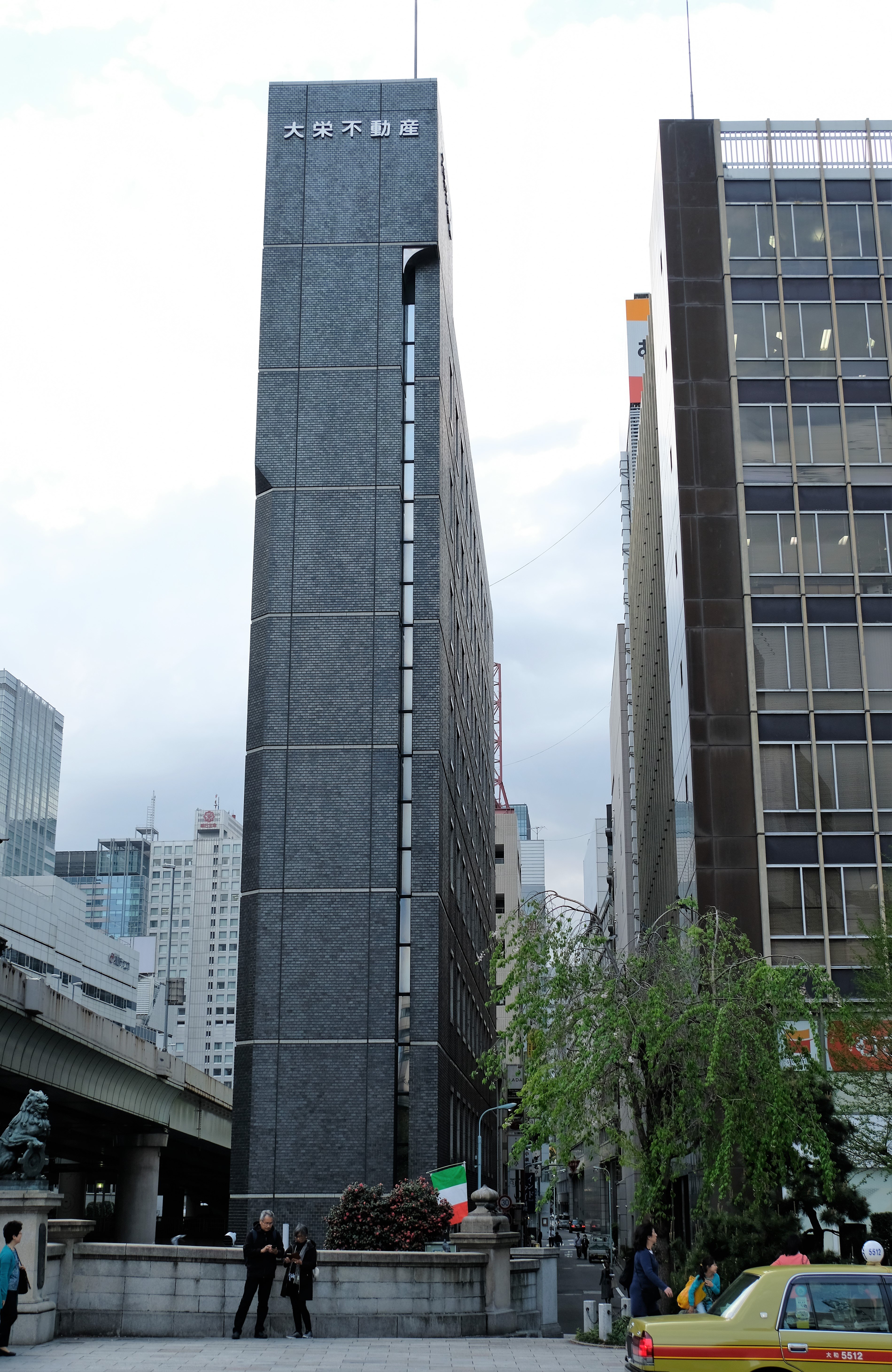 Akihabara
The day was uneventful from a sightseeing perspective.  I was already back at the hotel, knowing that I had a LOT to see and do the next day.  My head still a little preoccupied with the unresolved circa. £7300!  I could stay at the hotel and get more frustrated, with no positive impact or change in circumstances, or do something to distract my thoughts – after many calls and emails throughout the day there was nothing else I could do, I was now waiting for Hotels.com to get back to me.  Akihabara is around 1.5km away from the hotel, why not go, so I did.
The name Akihabara originates from the word Akiba, a deity who controlled fire.  Whose shrine was in the area, however destroyed ironically (or not) by fire in 1869.  Akihabara, colloquially is known as Akihabara Electric Town.  When you get there, especially in the evenings, it doesn't take a rocket scientist to figure out why it is referred to as Electric Town!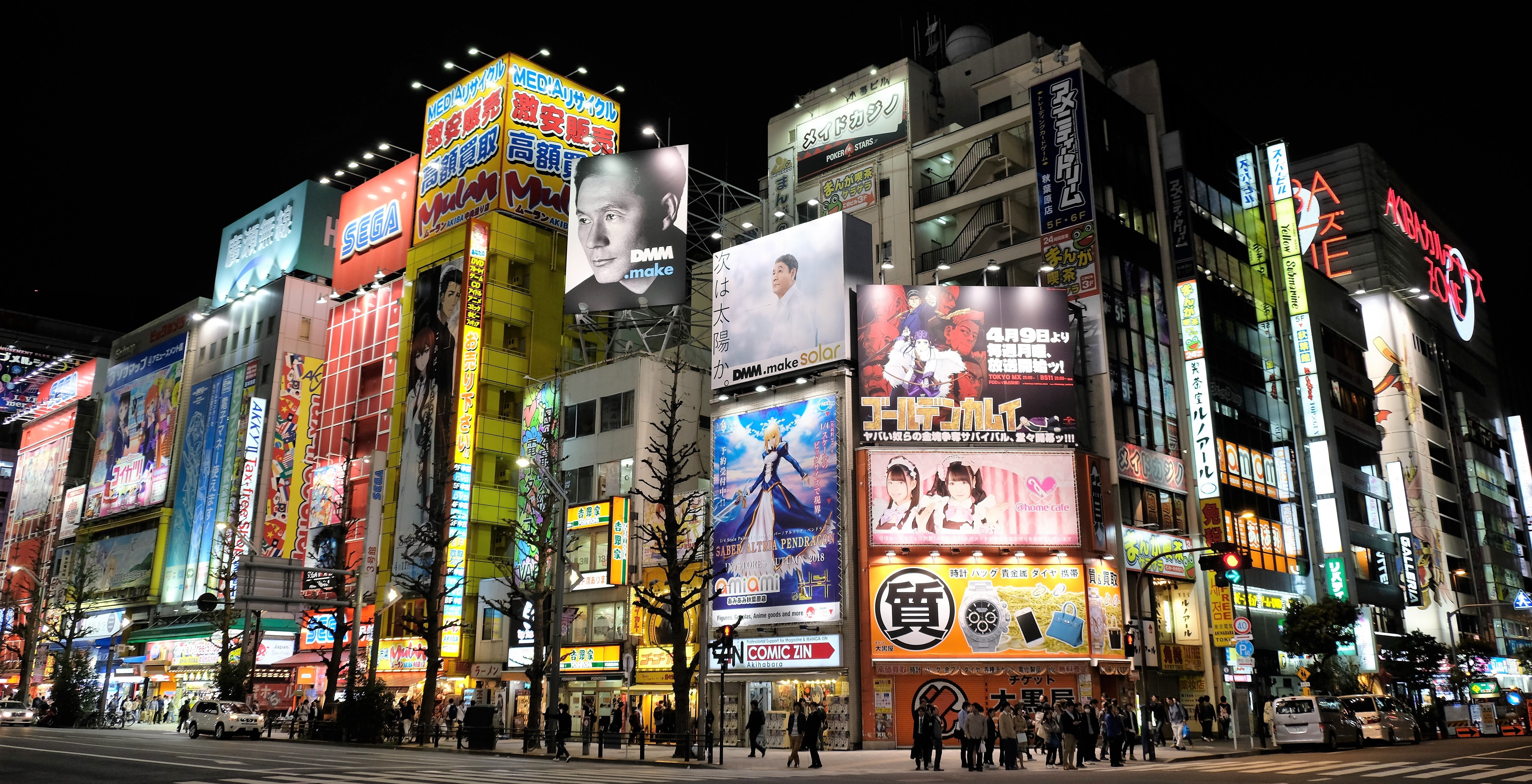 With neon lighting up advertising boards covering nearly every inch of every building, this part of Tokyo hardly needs street lights!  Aligned to the "difference" of the people of Tokyo/Japan, Akihabara, is a combination of adult and childlike Las Vegas….centred around otaku.  Otaku for short, is an obsession predominantly with anime and manga – it does include video games, computers etc too.  Japanese' used to use the word otaku as a negative reference, these days not so much so.  With the word spreading internationally, it is now used as a descriptive of a fan (more fanatic) of anime and manga.  Though the word is less derogatory now, in Japan is it still used as a reference to "nerd/geek" and a person so indulged in the anime & manga world that they have lost sight or reality.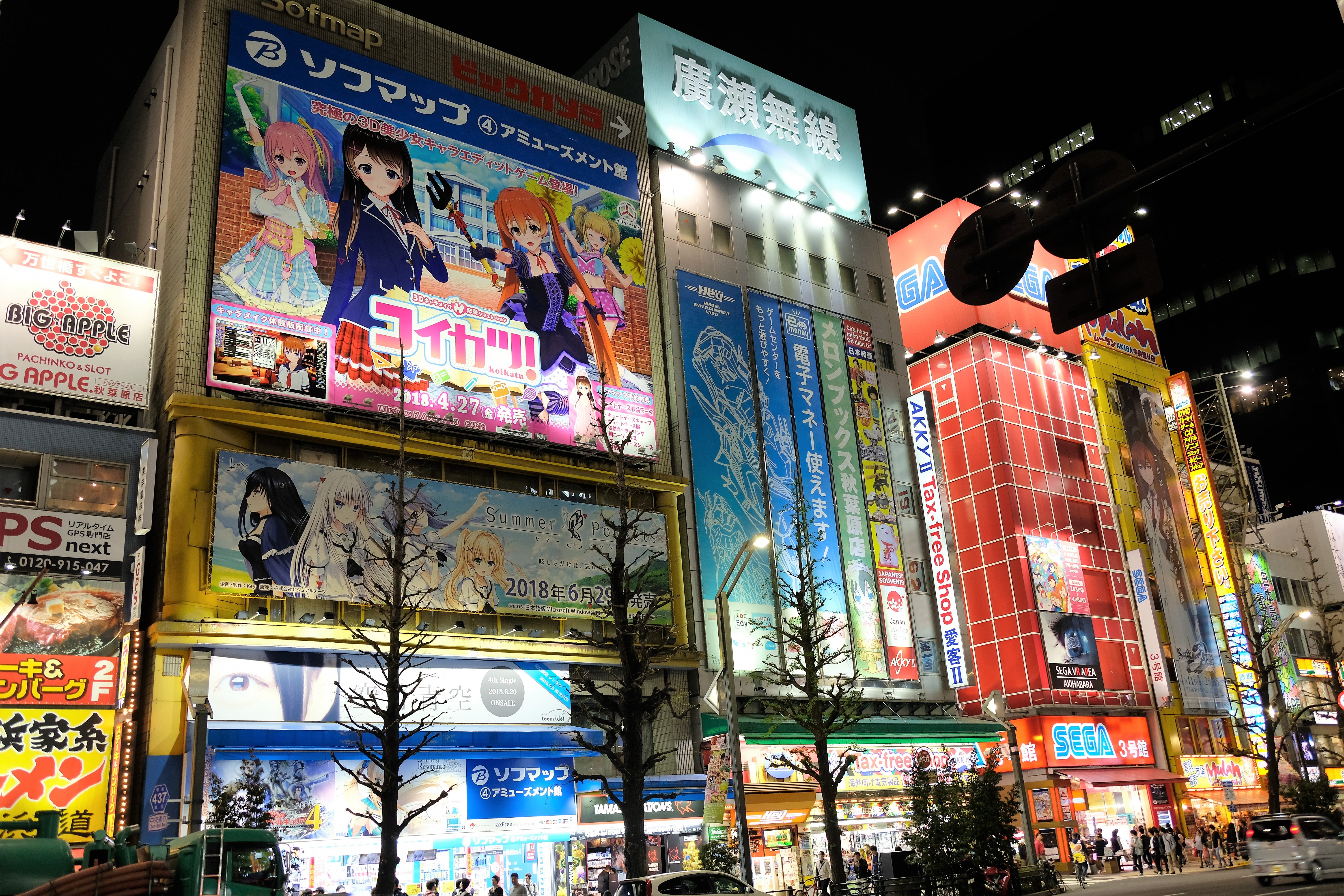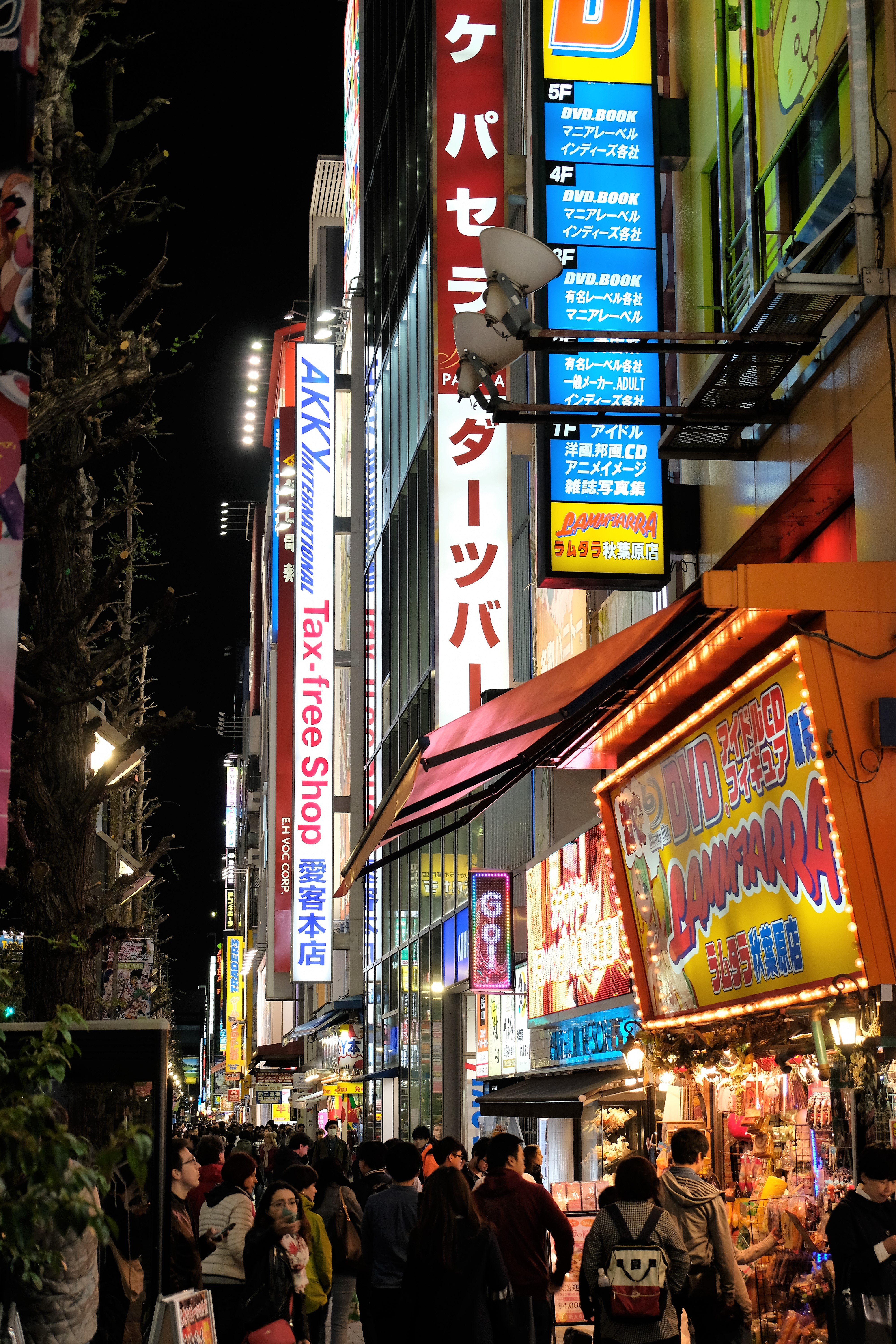 Walking around Akihabara, I was only there for about 30 minutes, the area really is "different".  Japanese cartoons are a world apart from Disney, ranging from kawaii (I'l explain shortly) to 21st samurai esc.  Akihabara is what some would describe as a town of arcades.  Anime & manga are big business in Japan, with avid cult followers of these characters and genres.  The area is also known for its maid cafés. Kawaii is a reference to cute/lovable, a culture in Japan of "cuteness" with a touch of vulnerable, childlike and shy.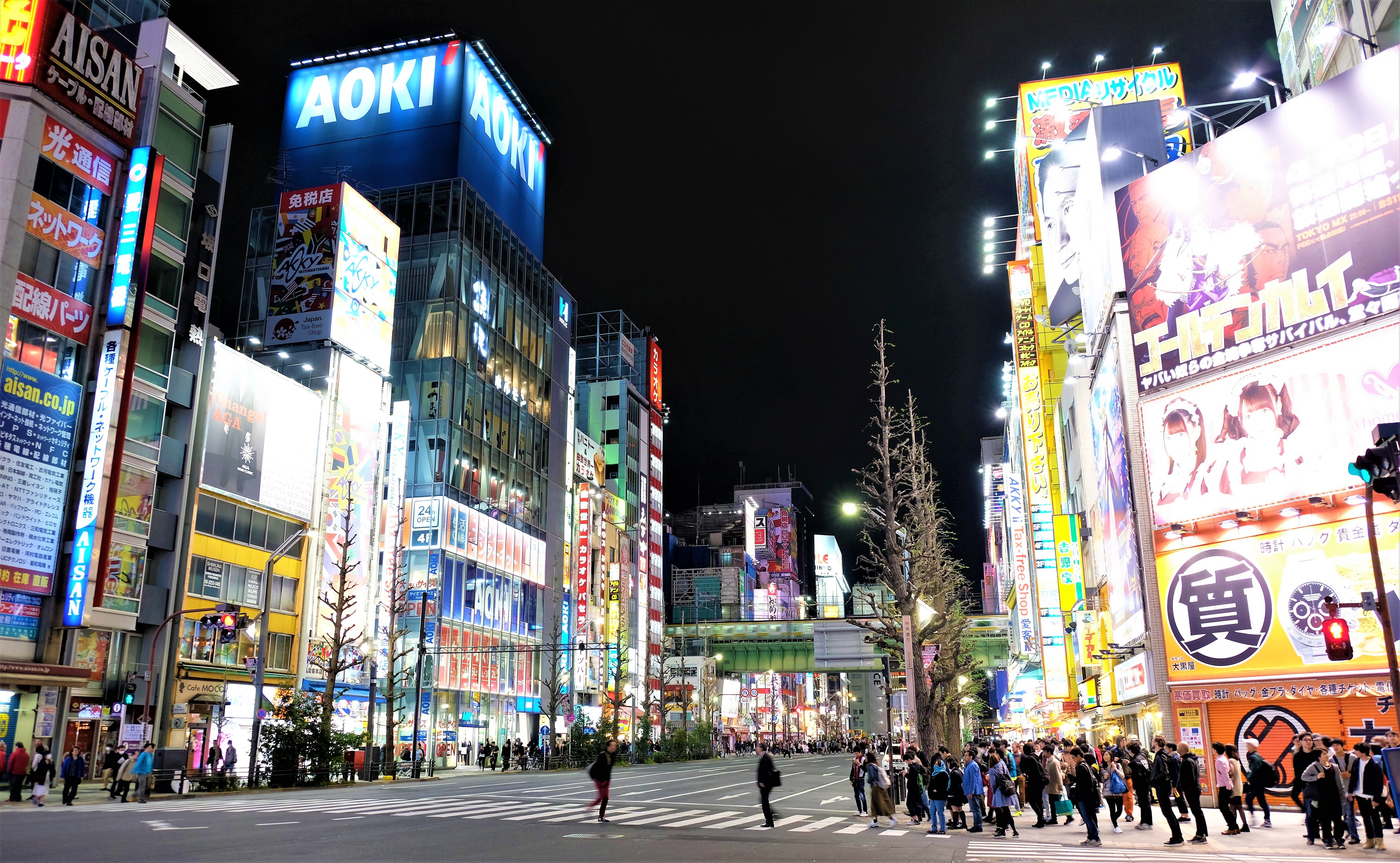 Girls, dressed to look younger than they are (like young school girls), fronting these cafés handing out pamphlets and enticing people inside…mostly men, older men.  I didn't go into any of them.  I was going to take a photo of some of the maid girls, but couldn't; it just felt wrong, sleezy.  I appreciate cultures are different, but this didn't sit well with me.  I've read that the government is cracking down on these maid cafes, god, I'm glad.  I cannot see how this couldn't result in sexual exploitation.  What makes these cafes so odd (cringeworthy), is that is seems so at odds with how the Japanese people present themselves; reserved, law-abiding and have a very strong ethic of honour.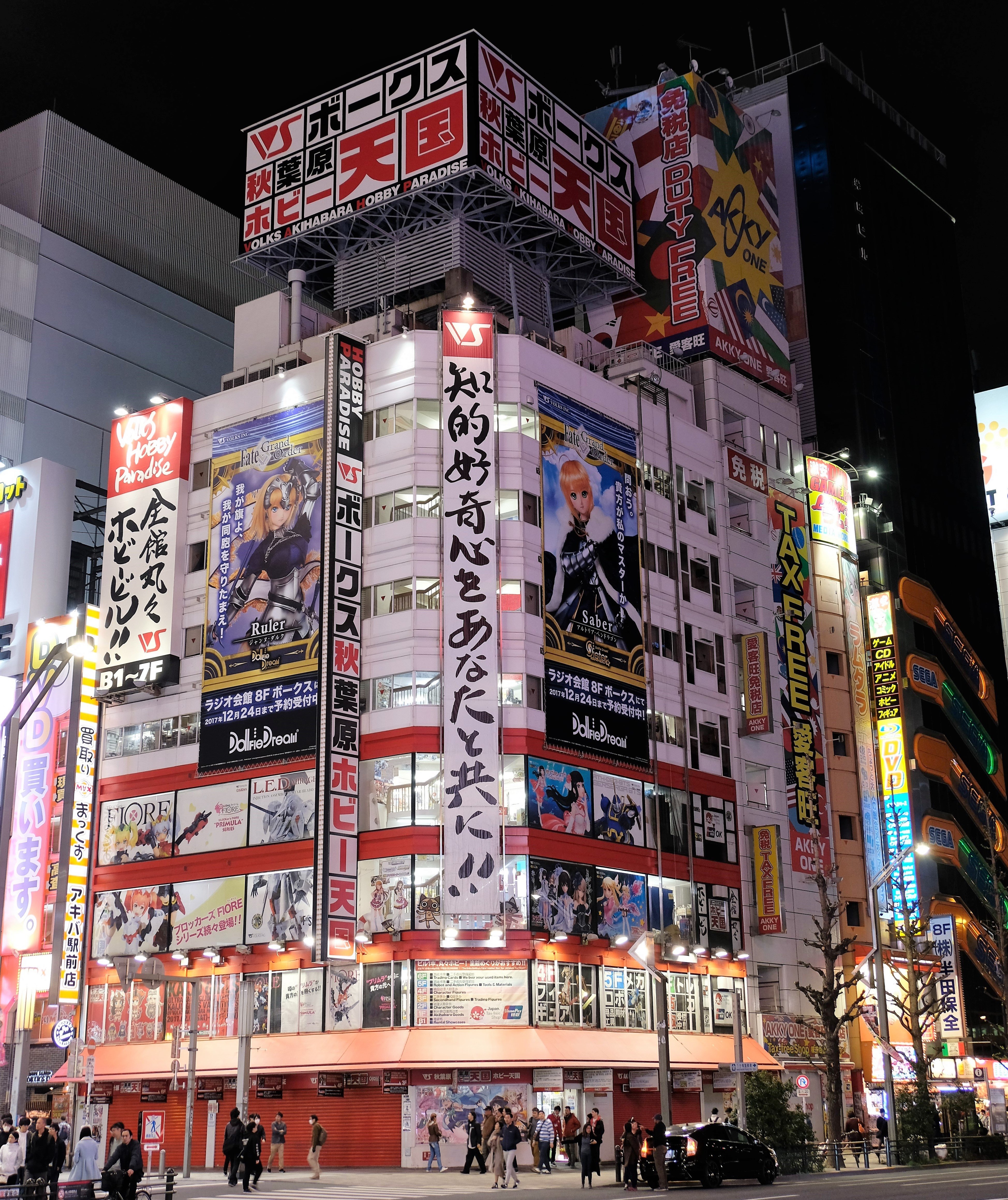 I'm not saying the whole of Akihabara is filled with maid cafes, there are a few, they area a small part of Akihabara.  If you like anime, manga, arcades etc. this is the area to be.  I liked it just because it is so different.  Akihabara isn't just an adult playground (taking away some of the questionable cafes and animations), though heavily weighed to attract men.  There is something for all ages and sexes to enjoy, if not only just to go see the Electric Town that is Akihabara.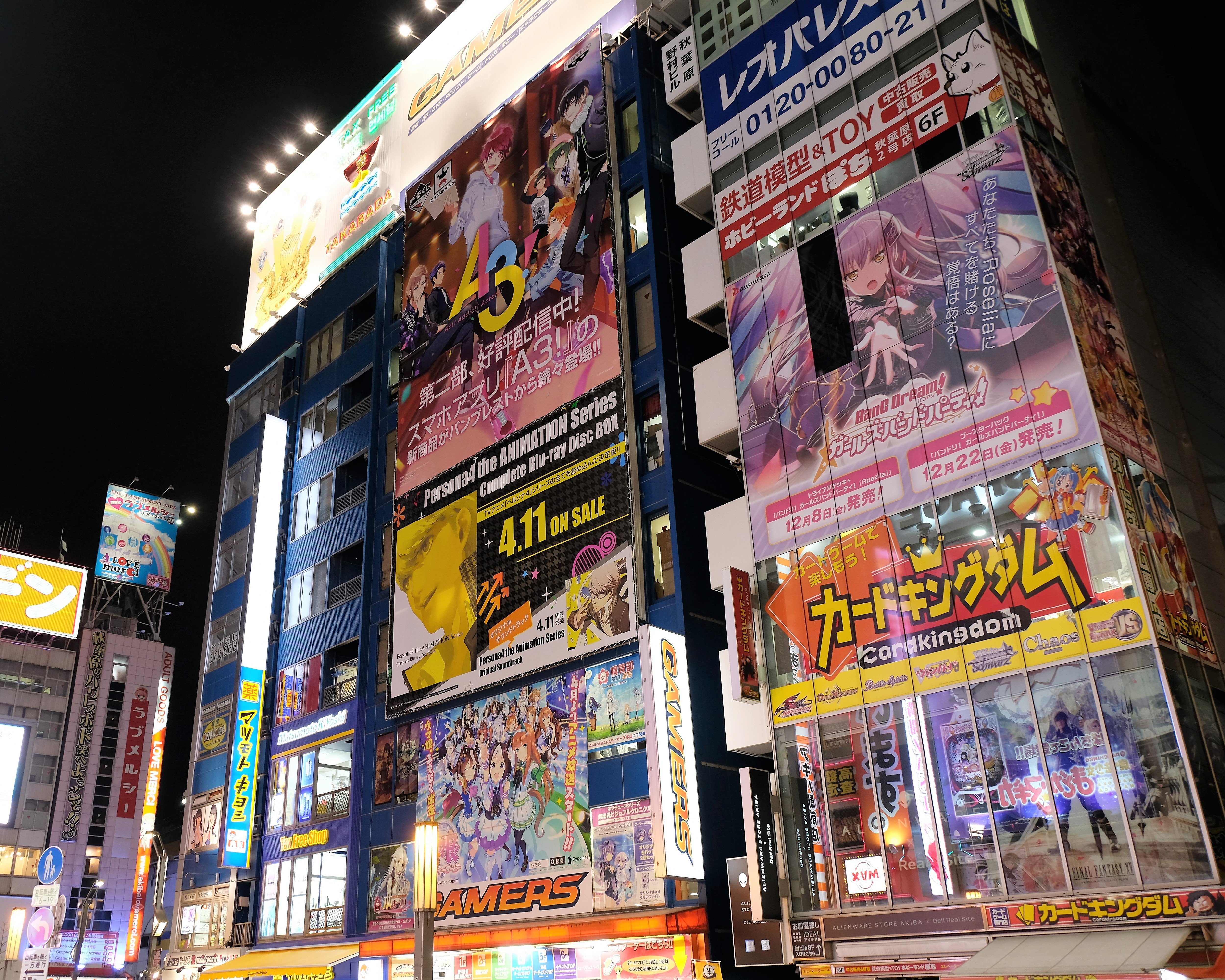 Wow, having read this and my pervious post of Tokyo it seems so negative, when in fact it really wasn't.  Like I said, my time in Japan got better each day, I can confidently say it was one of my most enjoyable countries to visit….sounds contradictory when reading my post ?.  The next day, I like to think of as my first real and full day of Tokyo.   The more you travel the more likely "things" will happen, somethings good, sometimes bad….the good far out weigh the bad.