I stayed in the new part of Sintra, by "new" I mean the majority of the buildings were about 100 years old compared to the historical part of town where that is comparably brand new and just out of the box?. 
Accommodation
The place I stayed at Hospedaria Café Pielas retrospectively was quite expensive for what you got (€50 per night); good size room with a double bed, on-suite and that's it – no breakfast not even a restaurant or even coffee making facilities in the room.  It was very clean, cleanest place I had stayed at in Portugal so far (I'd go back for that alone) and the Receptionist/Managers were very friendly with very broken English they did everything possible to help and guide.  The owner owns a café below the hotel/rooms and did give me free coffee one morning but as has been the case everywhere I've been to in Portugal there is no lack of restaurants.  When I arrived, I had to wait 45 minutes for the duty manager (only one person works there at a time) as he was on lunch, oh how continental Europe works I have no idea!  I called the contact number displayed on the door and spoke to the owner (the café wasn't open as it was Sunday) who informed me to wait, it was near 14:00 and I was starving so enquired if he could recommend a place to eat and directed me to a little hidden gem! Culto Da Tasca is off a little road Veiga da Cunha and if you didn't know about it I doubt you would find it, and if you did go in.  Genuine Portuguese food served in a 1970s homely environment, portions are more than big enough as if your mother or grandmother had dished up for you, the house wine and port are excellent as are the prices.
Sintra punches above its weight, a small town which feels very secluded from any big city but in fact only 40 minutes by train out of Lisbon, Rossio Station.  The new part of the town isn't much to talk about, not only being small but not much to mention except for the restaurant, yes, many of the buildings are old with period features but like I said nothing compared to the historical town.
Had a reasonably early start to the day, after a double espresso and an almond pastry I headed to the old town.  I need to jump back a little here at this point……the reason I decided to come to Sintra was made weeks before, actually it's the reason I came to Portugal, Porto and Lisbon were just added to the schedule for the sake of beefing up my trip and why not go see them as I would be in Portugal anyway.  So, I saw two pictures on the web, my mind had a wow moment, I wanted to see them in real life, I wondered where they were!?….cut a long story short they were two pictures of Sintra; one was in the gardens of Quinta da Regaleira and the other was of Pena Palace – the rest is history!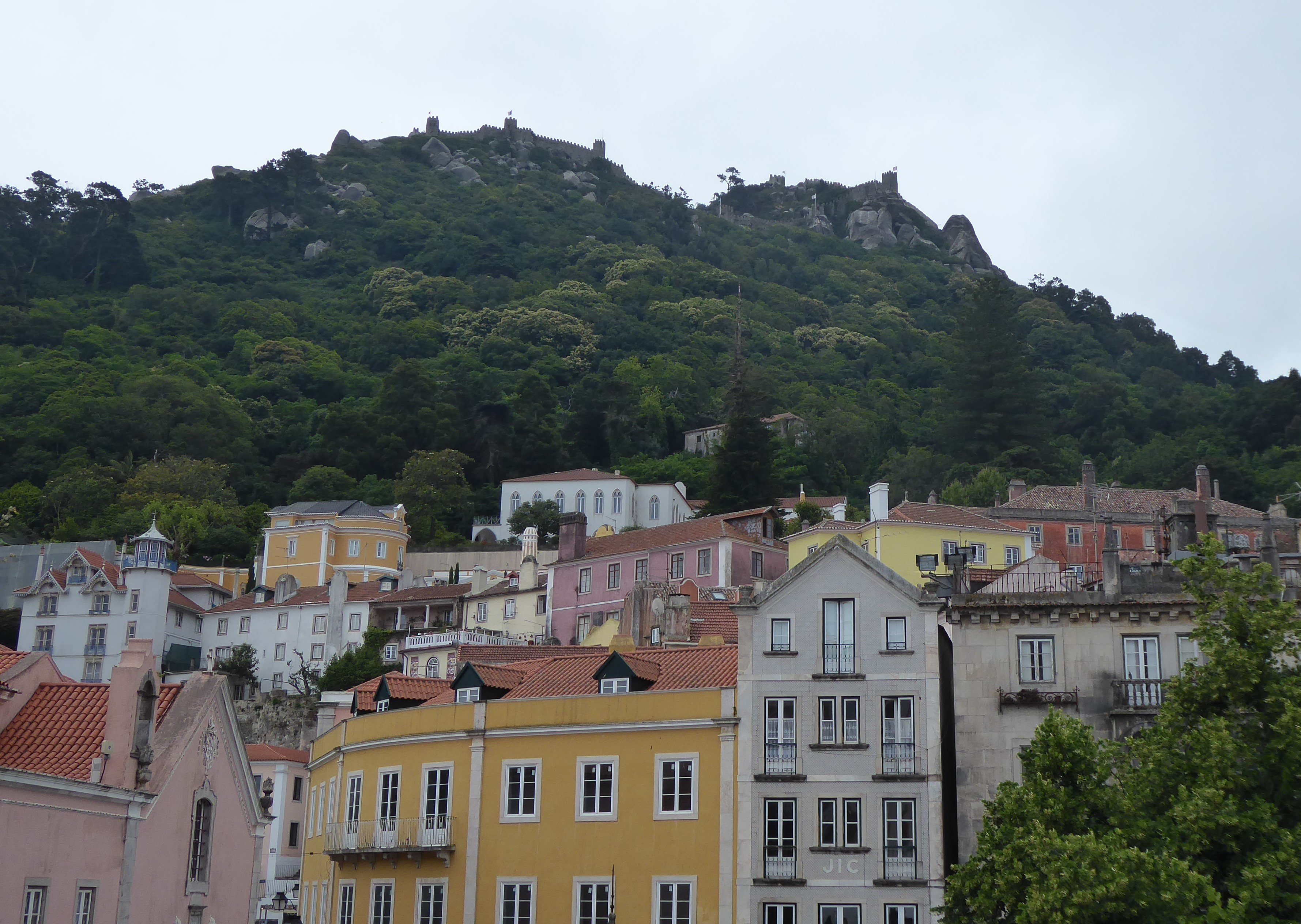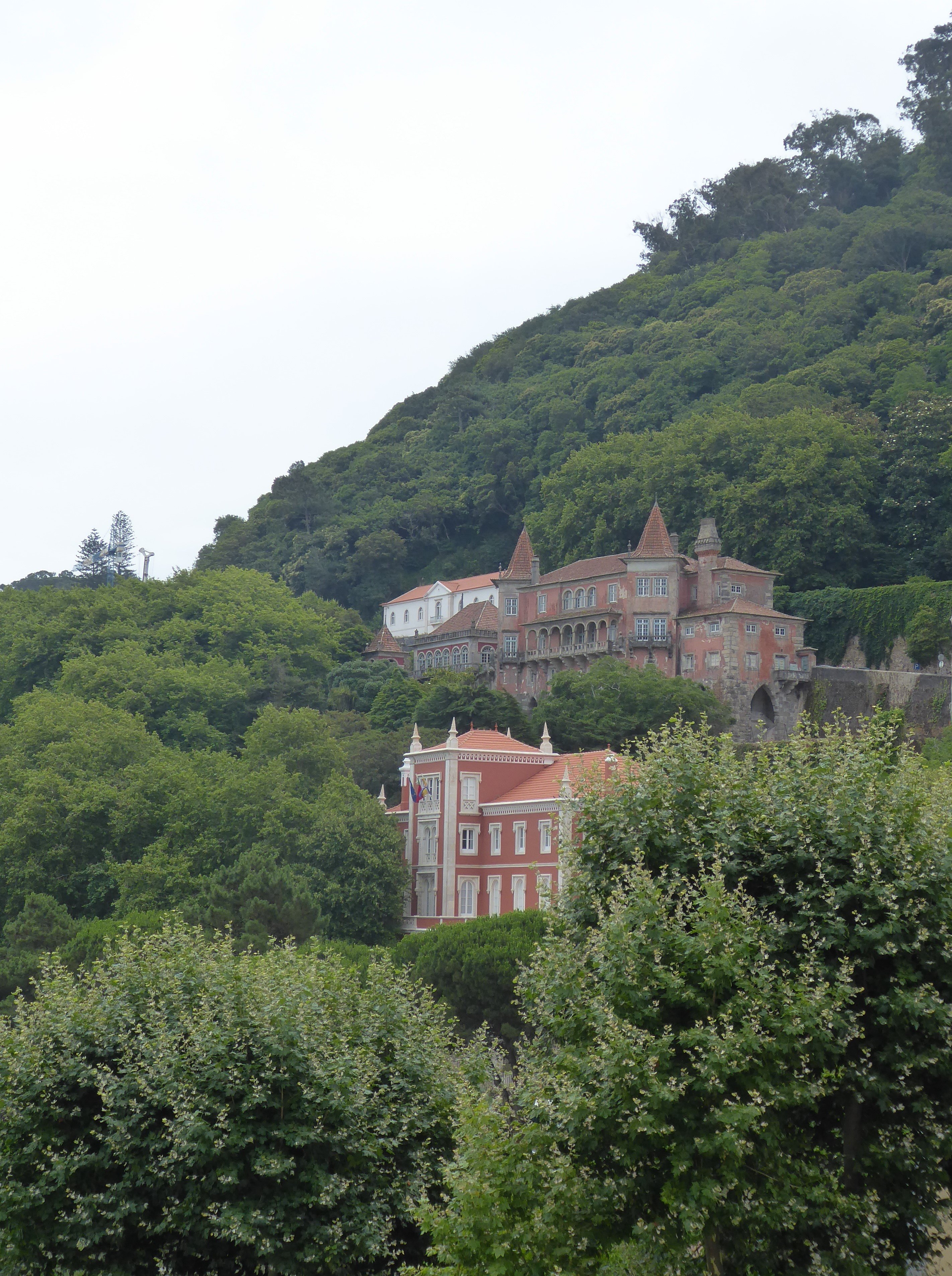 The only thing I had on my agenda was to see those places I had seen on the web for myself, but even the best plans should be flexible enough to change when needed.  Walking up to the old town is pleasant with lush gardens and parks on both sides almost all the way up the hill, nothing like the hills of Porto and Lisbon I thought, HA, if only I knew what was in stall the next day! 
Palacio Nacional / Sintra National Palace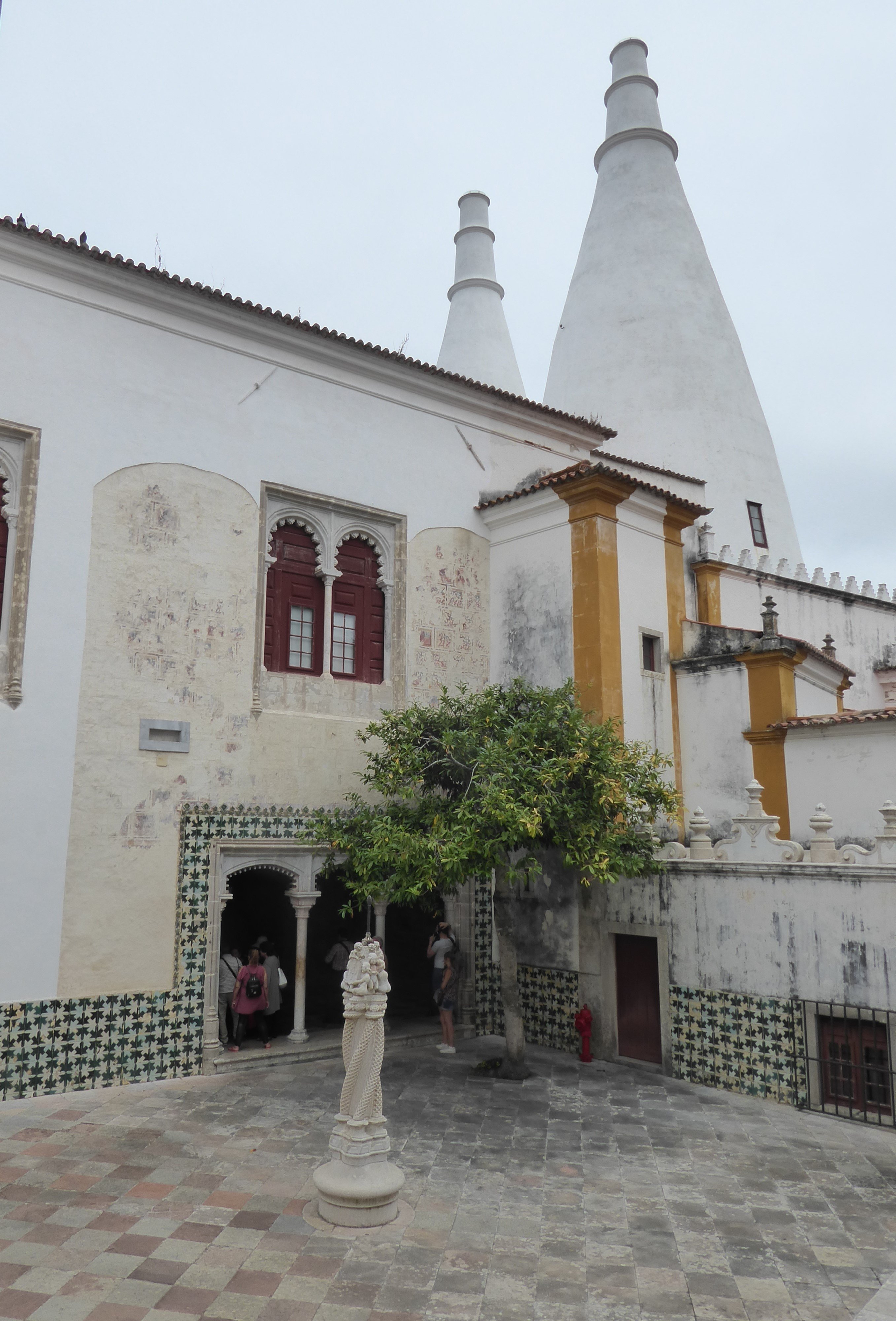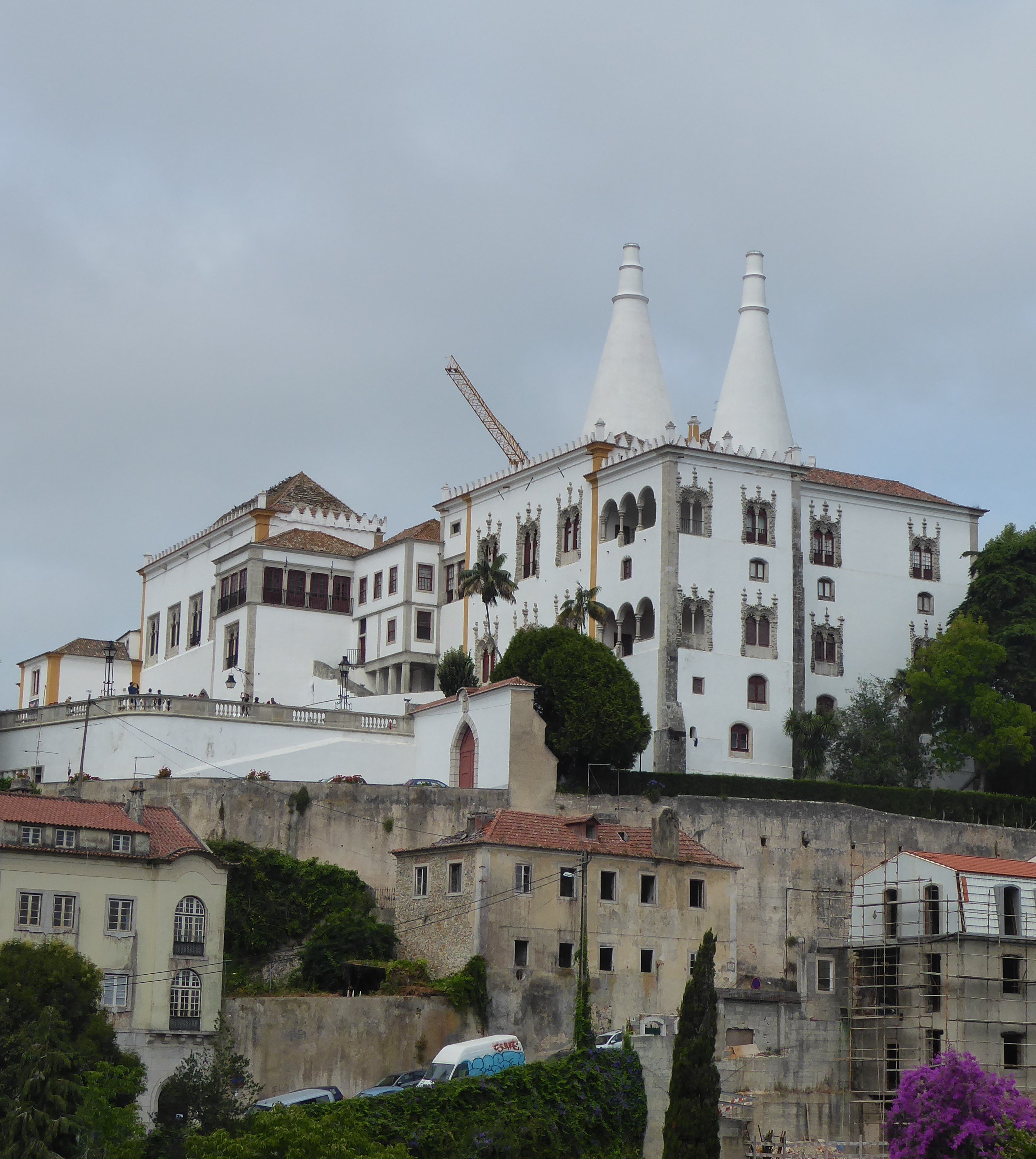 I get ahead of myself, on the way up the hill there are recent stone sculptures on display, like an open gallery and looking up you cannot miss two huge white upside-down funnel turrets, something like a combination of a silo mixed with an old industrial pottery kiln and a chimney on steroids.   Old town is a thriving little place abuzz with tourists and activity centred around the Gothic styled Palacio Nacional/National Palace (I didn't even know about this palace and the huge white funnels were the palaces' kitchen chimneys!) with a few narrow stone paved alleyways packed with curio stores, shops, galleries and restaurants on a small scale naturally but still a lovely place.
Considering some of the palaces I have seen before this isn't near the top of the list, nevertheless it is an interesting mix of Moorish and European influences in design and furnishing.  It was a Royal residence from the 15th through to the 19th century.  With its varying inspirations and longevity in occupation over 100s of years it is filled with some stunning artefacts as one would expect, three really stood out for me, and ivory Chinese pagoda carving, a massive crystal chandelier handing from the ceiling spraying glints of light everywhere like a kaleidoscope of light and one of the hall ceilings depicting the various Coats of Arms in rococo style and ensuring the long history of the royal family is emphasised.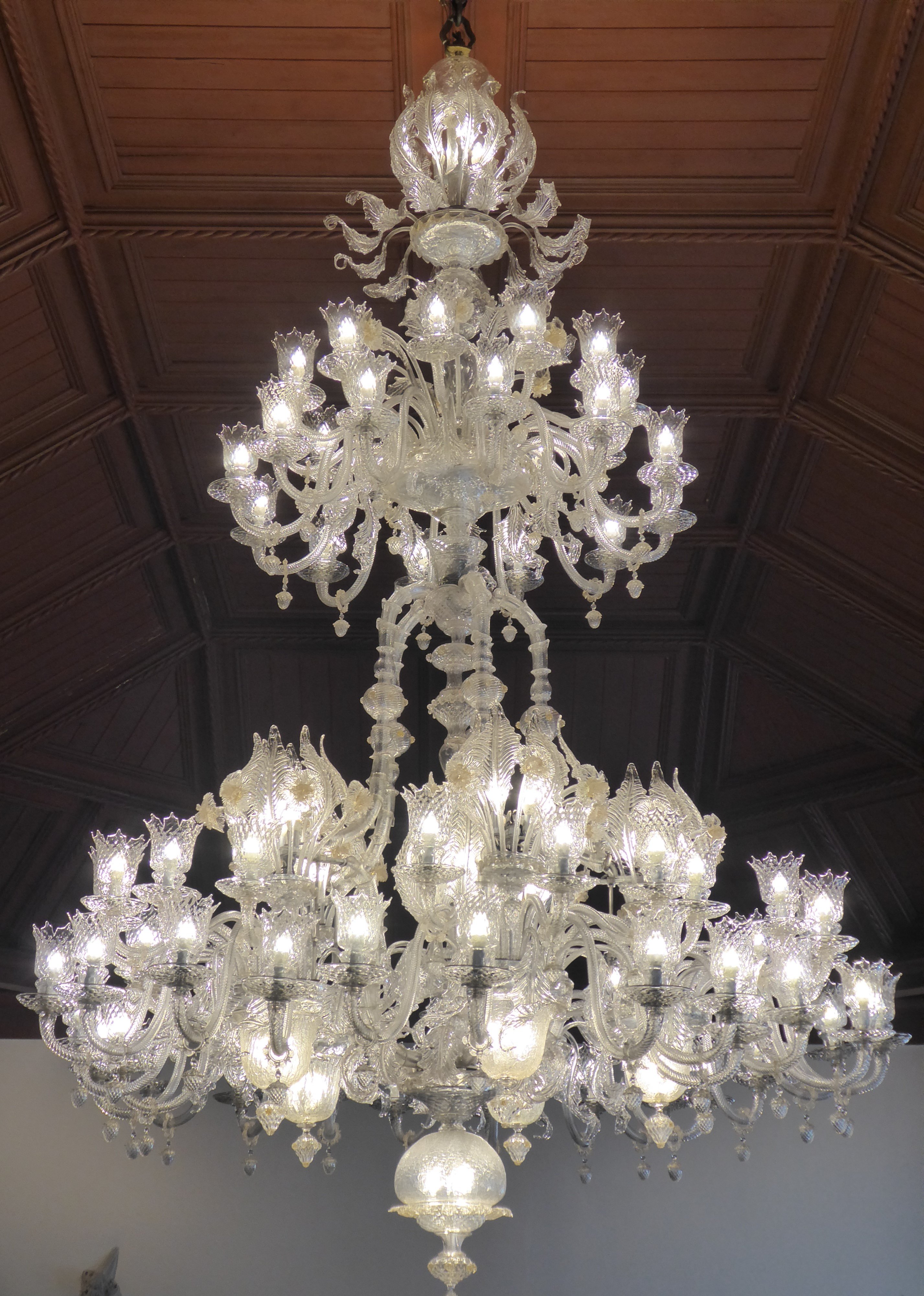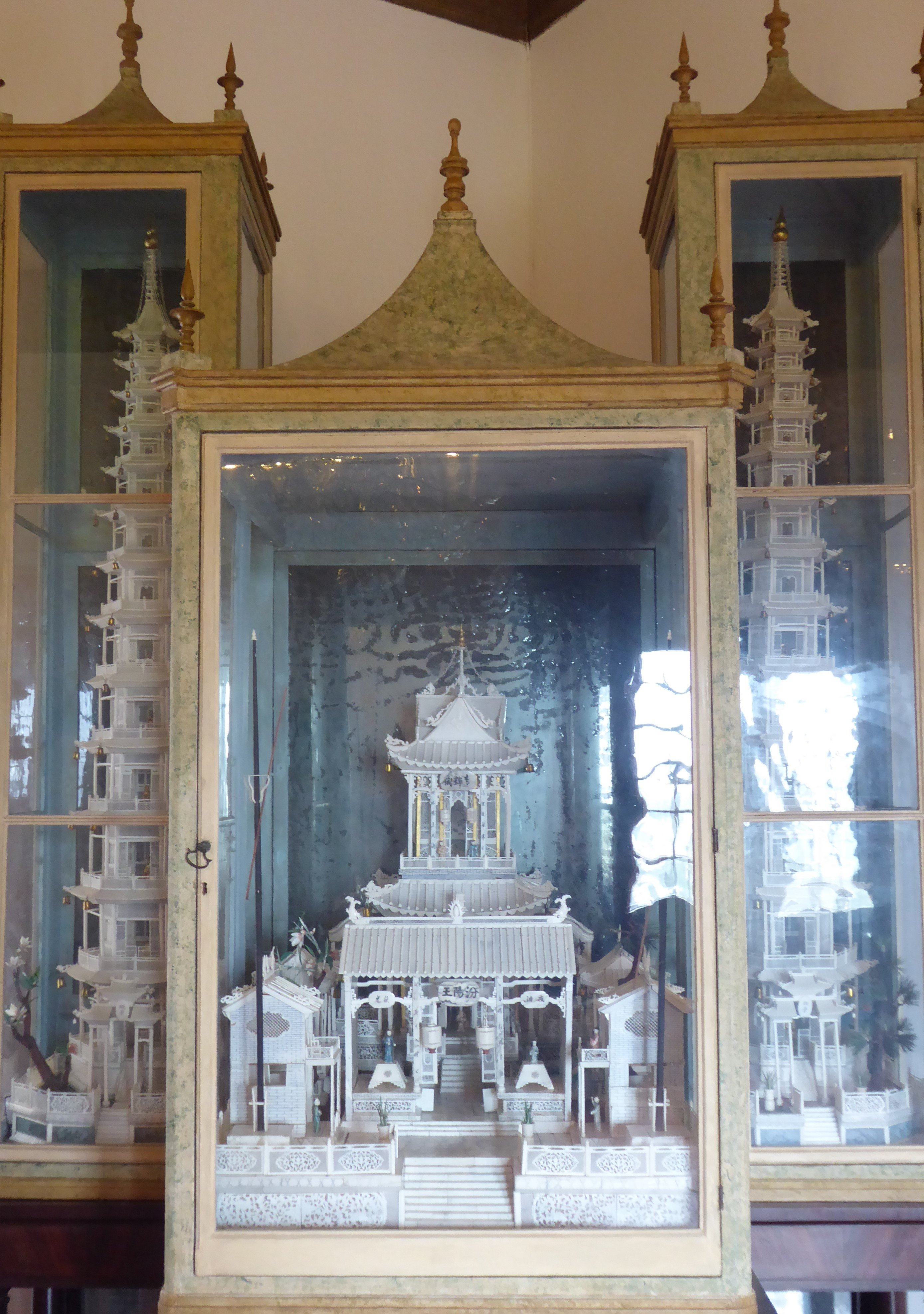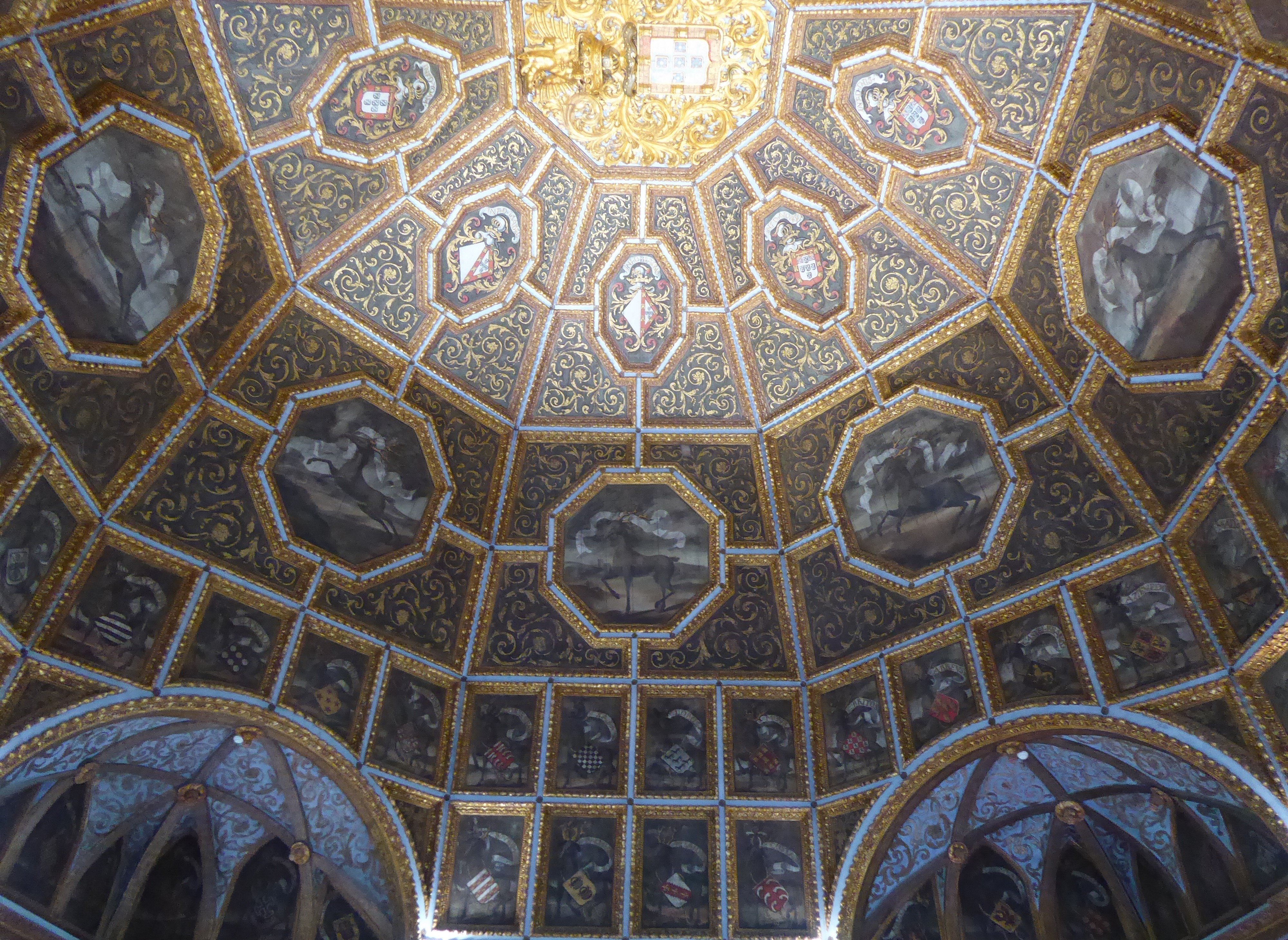 Quinta da Regaleira / The Palace of Monteiro the Millionaire
A short distance up the road from the National Palace is Quinta da Ragaleira nicknamed "The Palace of Monteiro the Millionaire"; named after the owner who conceptualised and built this awesome building and gardens Antonio Augusto Carvalho Monteiro.  You get a tantalising glimpse of it as you make you way up the short hill and cannot help but be drawn in to go visit it.  The actual home/residence isn't very big compared to other palaces but it's the style and surrounding gardens, no doubt in my opinion with some inspiration of Penna Palace's gardens, when put together can only be described as a late 19th century millionaire's creation of secluded mystical forest retreat.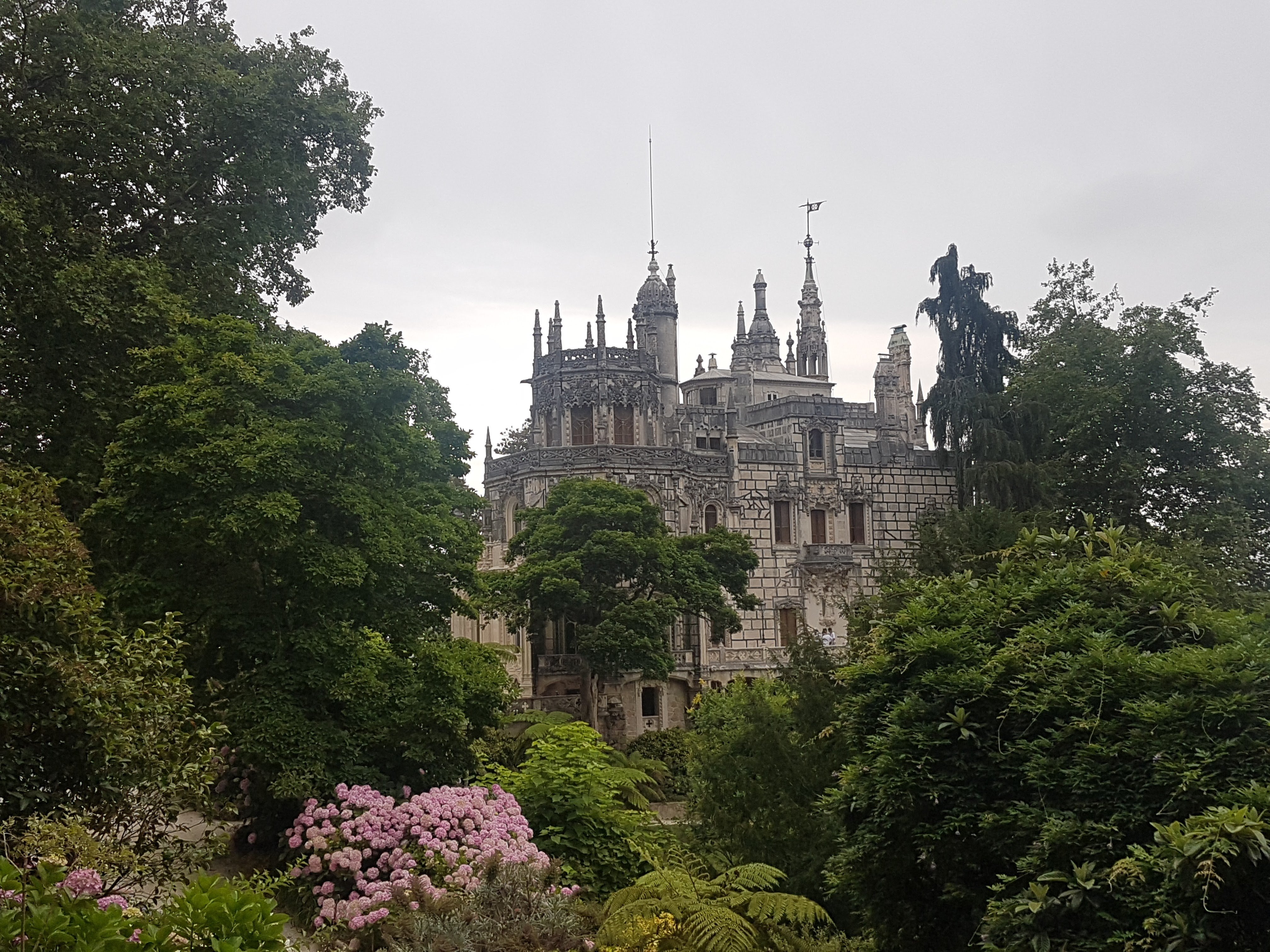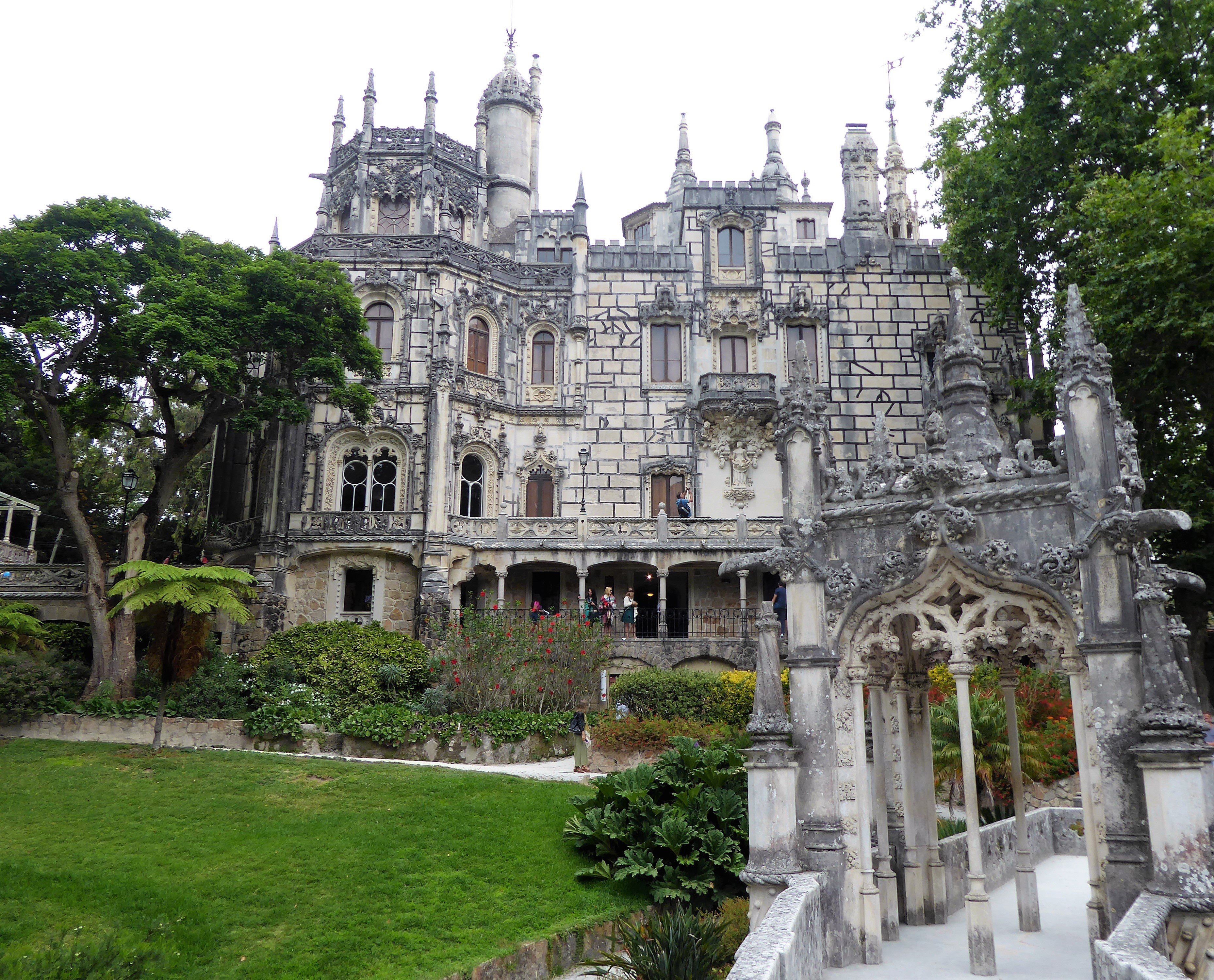 The gardens manicured simultaneously made to look completely natural with seemingly having endless routes and paths landscaped seamlessly into the hill. A sea of green from the forest of tall trees casting shade everywhere with flowers peppering the gaps and only scattering of sunlight piercing through.  Charming nuggets of grottoes, wells, benches, fountains and enigmatic structures are strewn throughout veiled by the dense vegetation.  You could easily spend the best part of the day just exploring the gardens, the mere thought that you are 40 minutes from Lisbon seems almost inconceivable.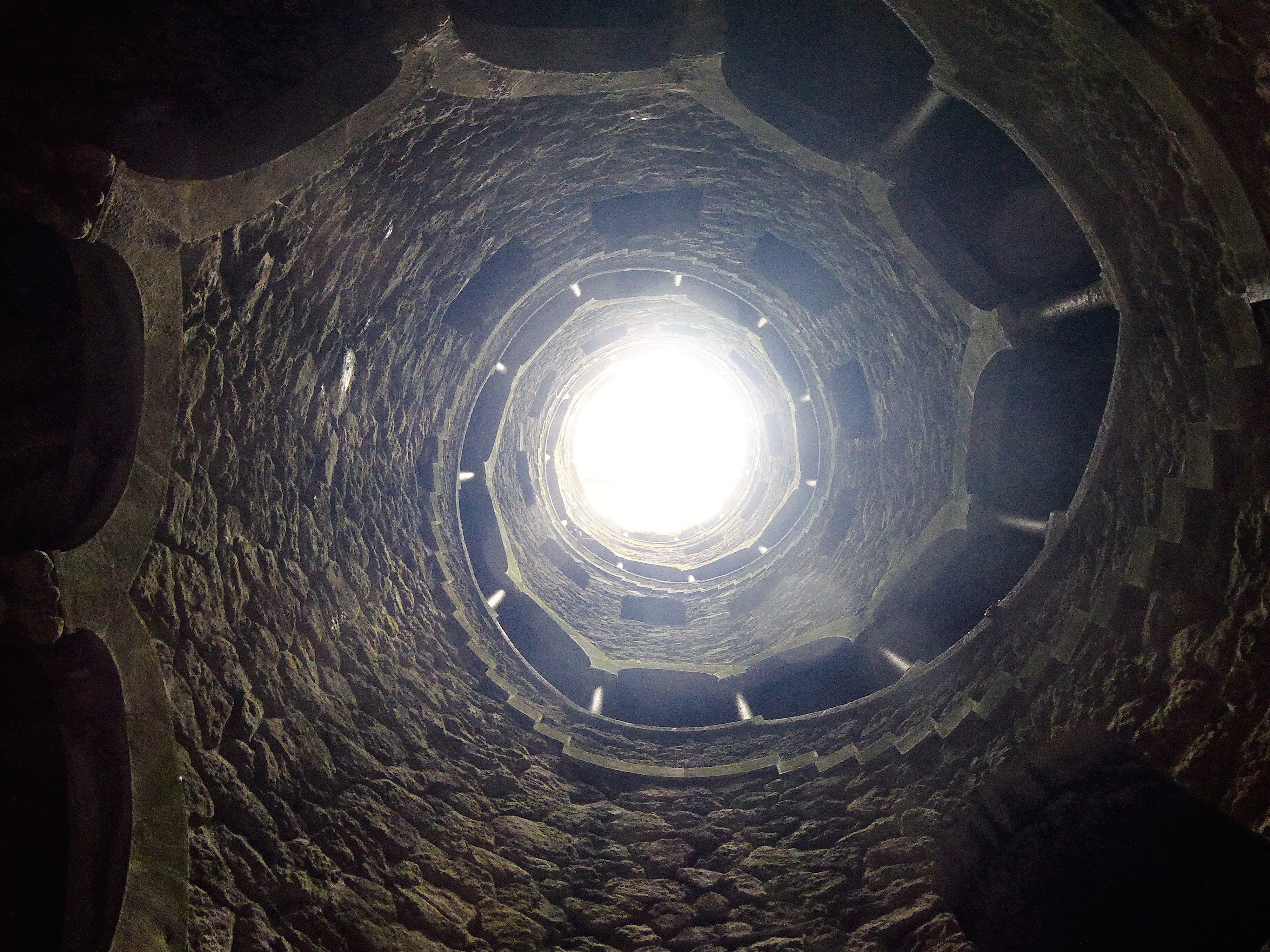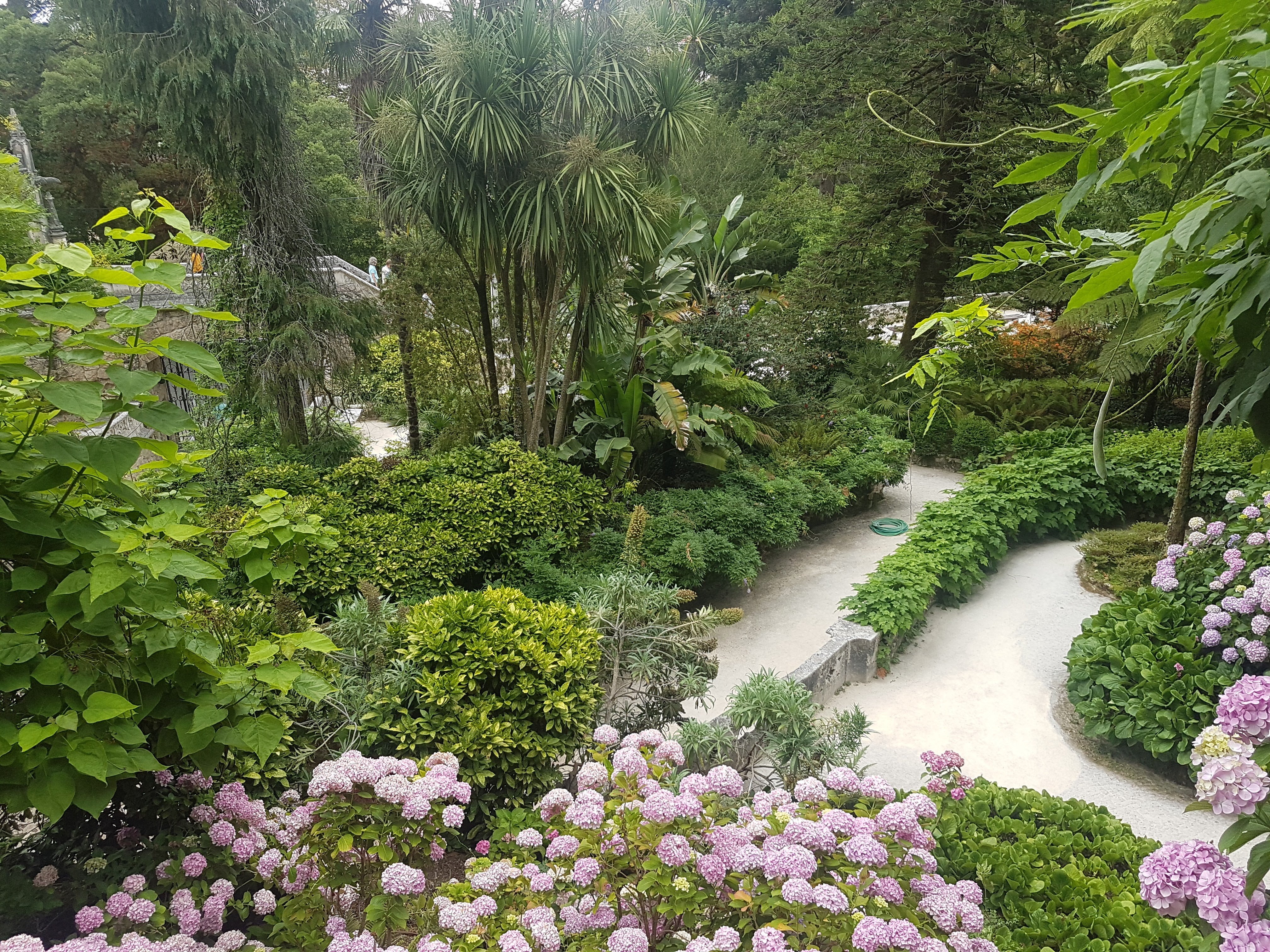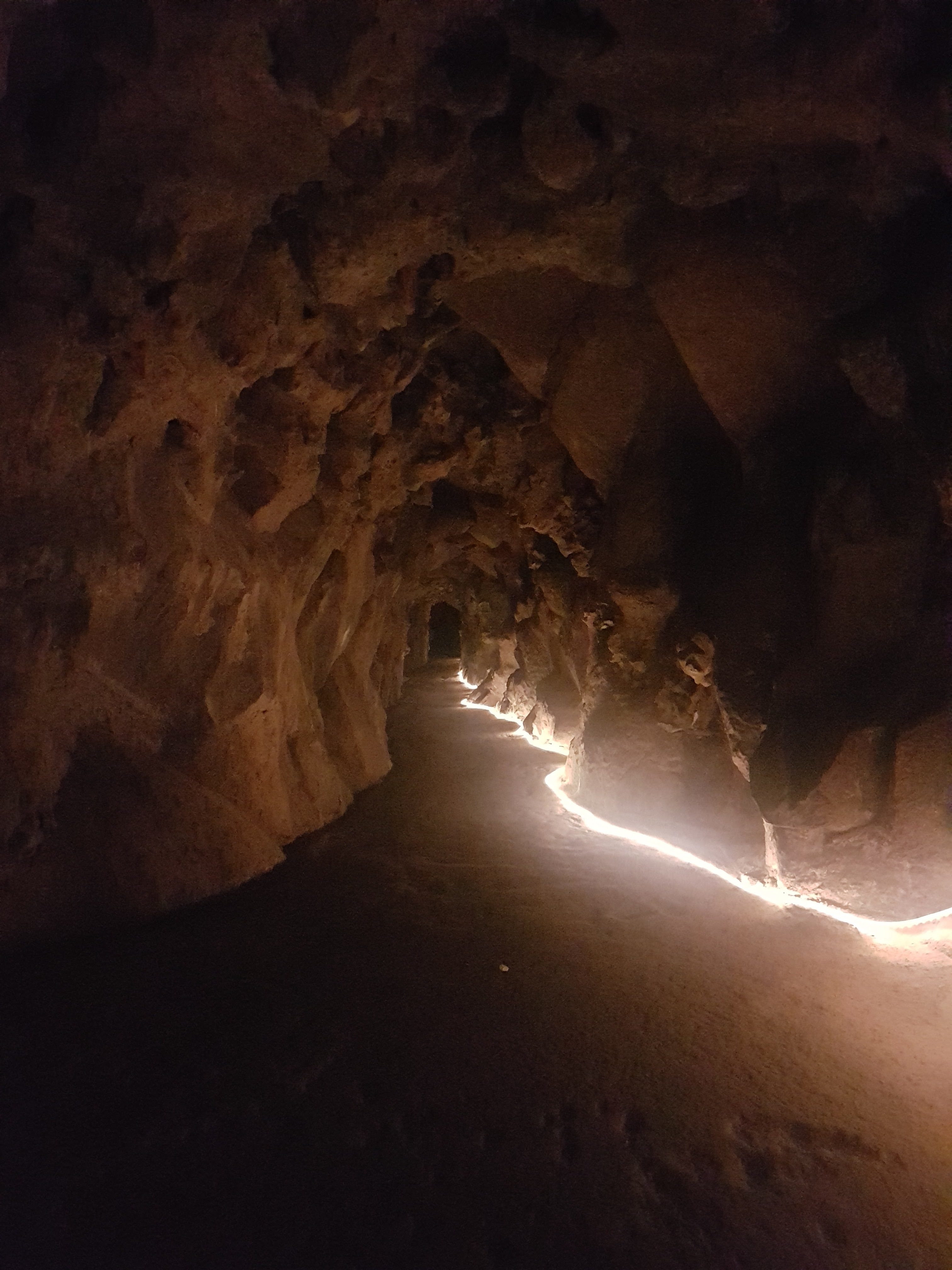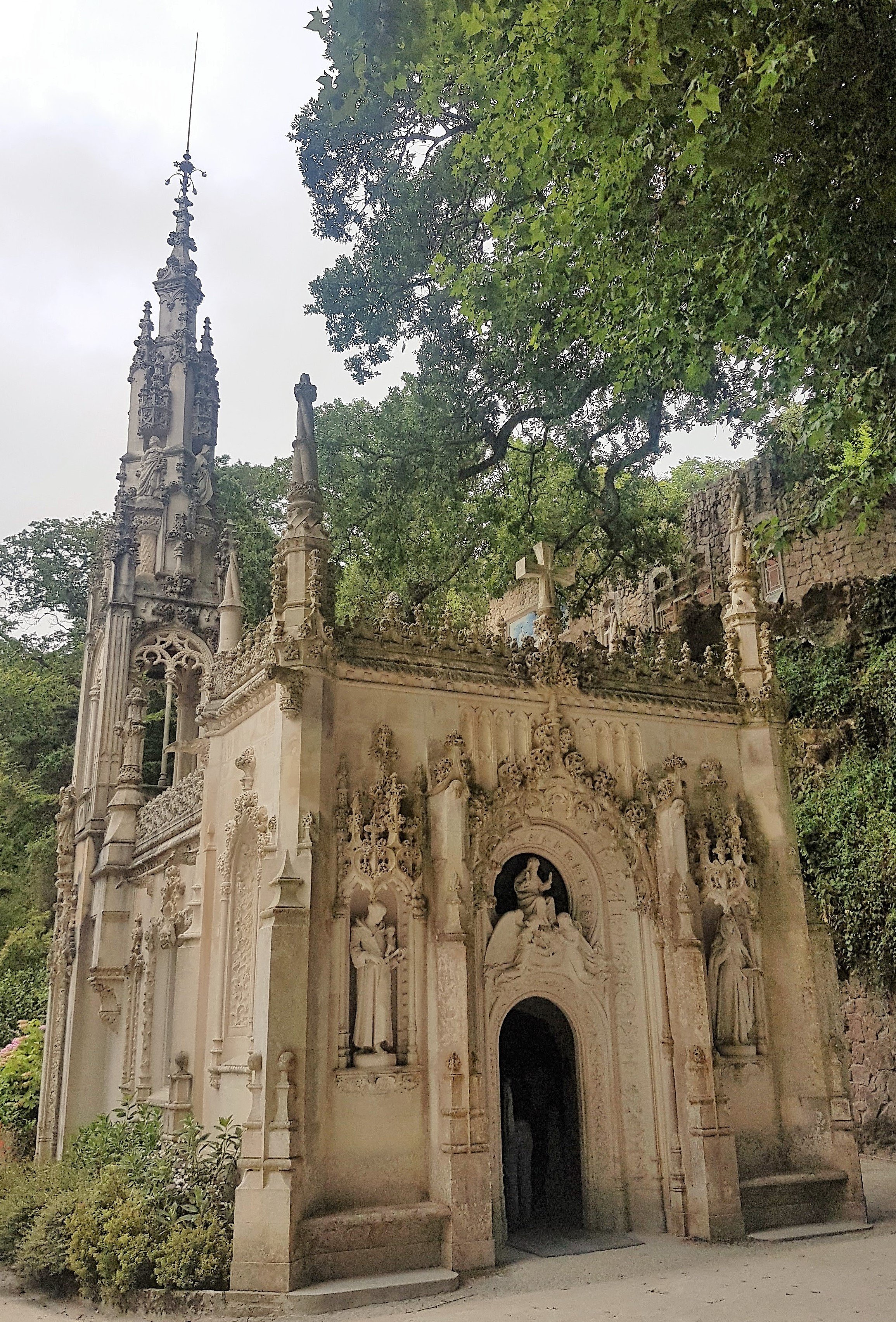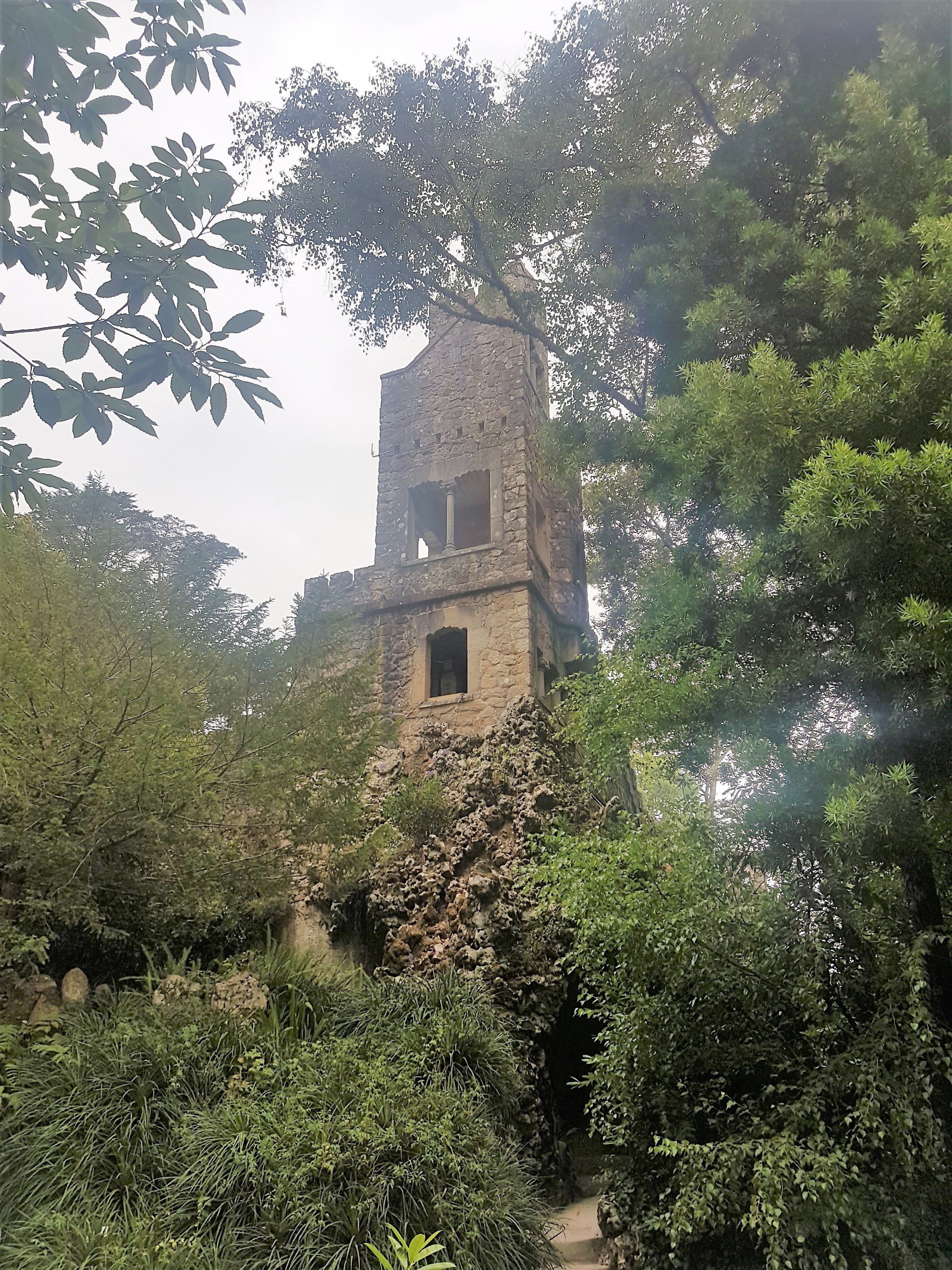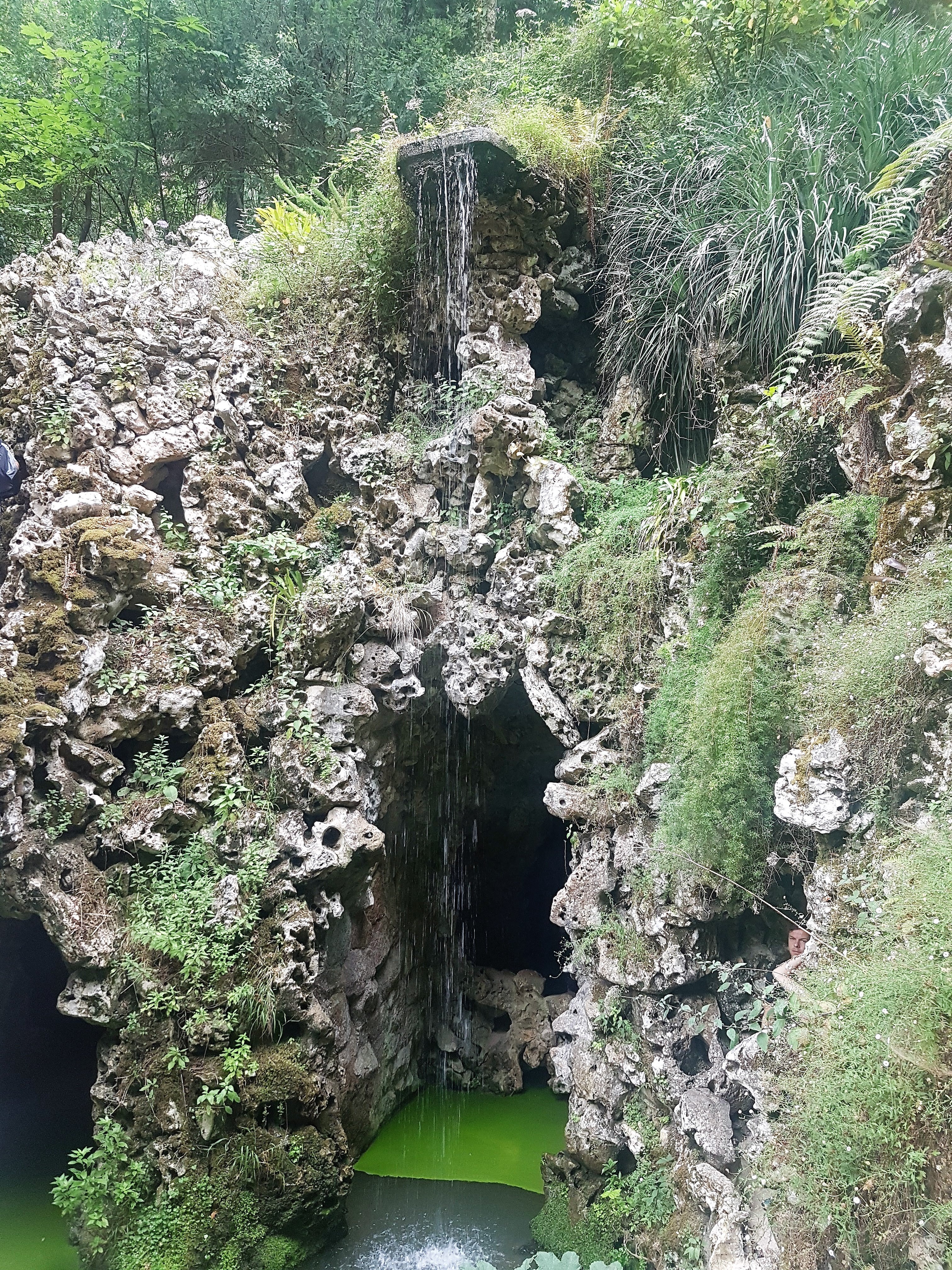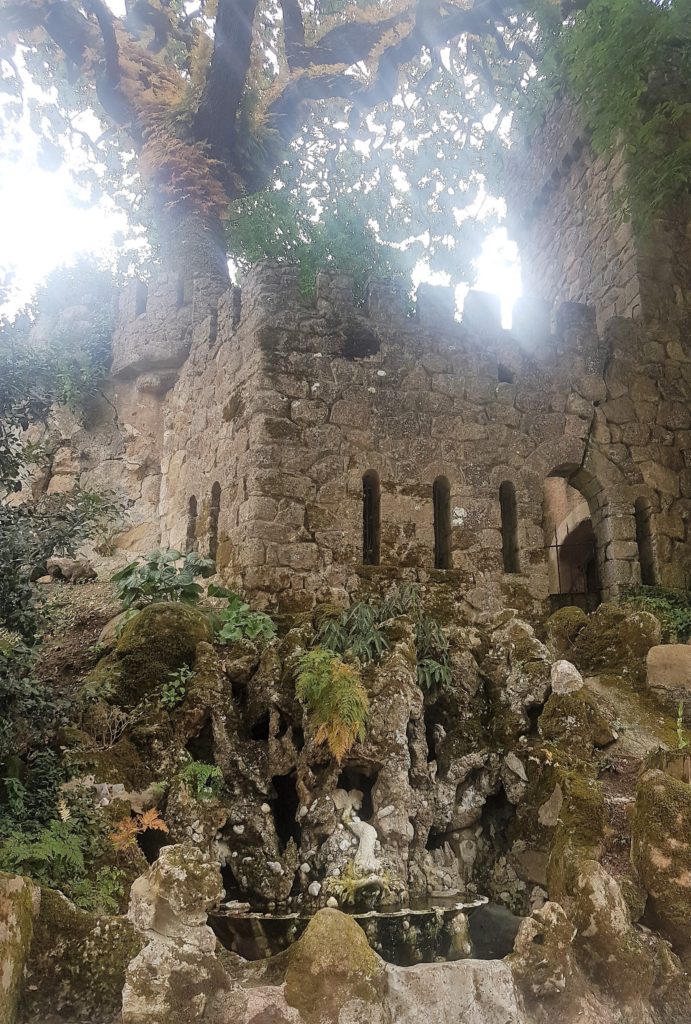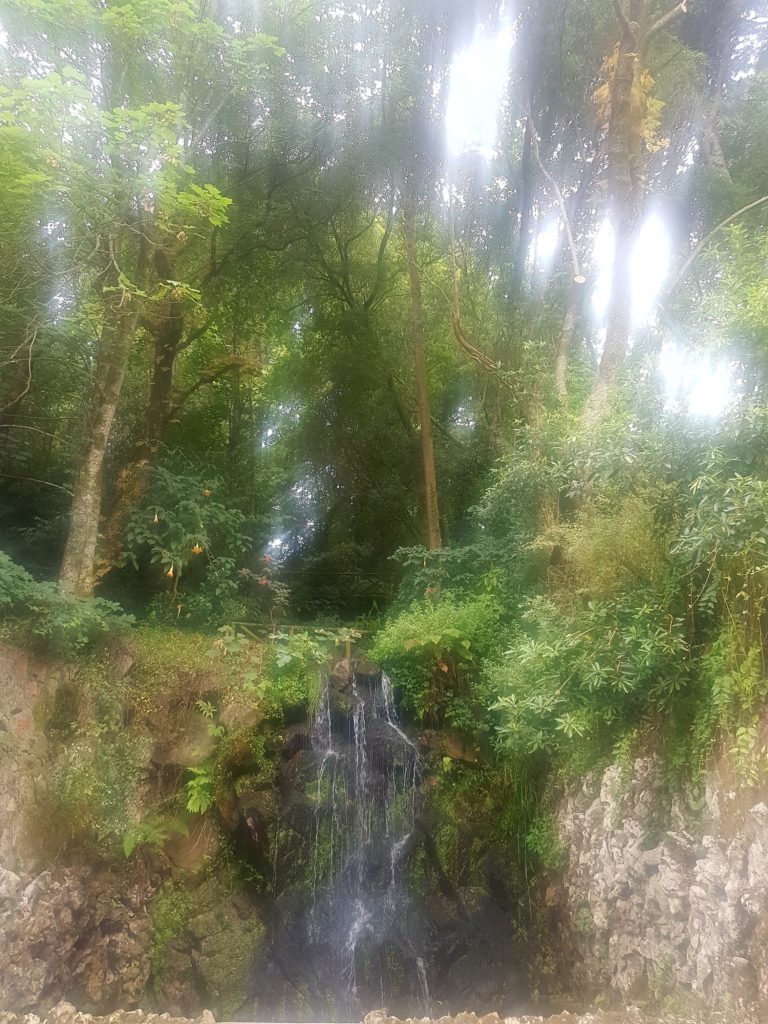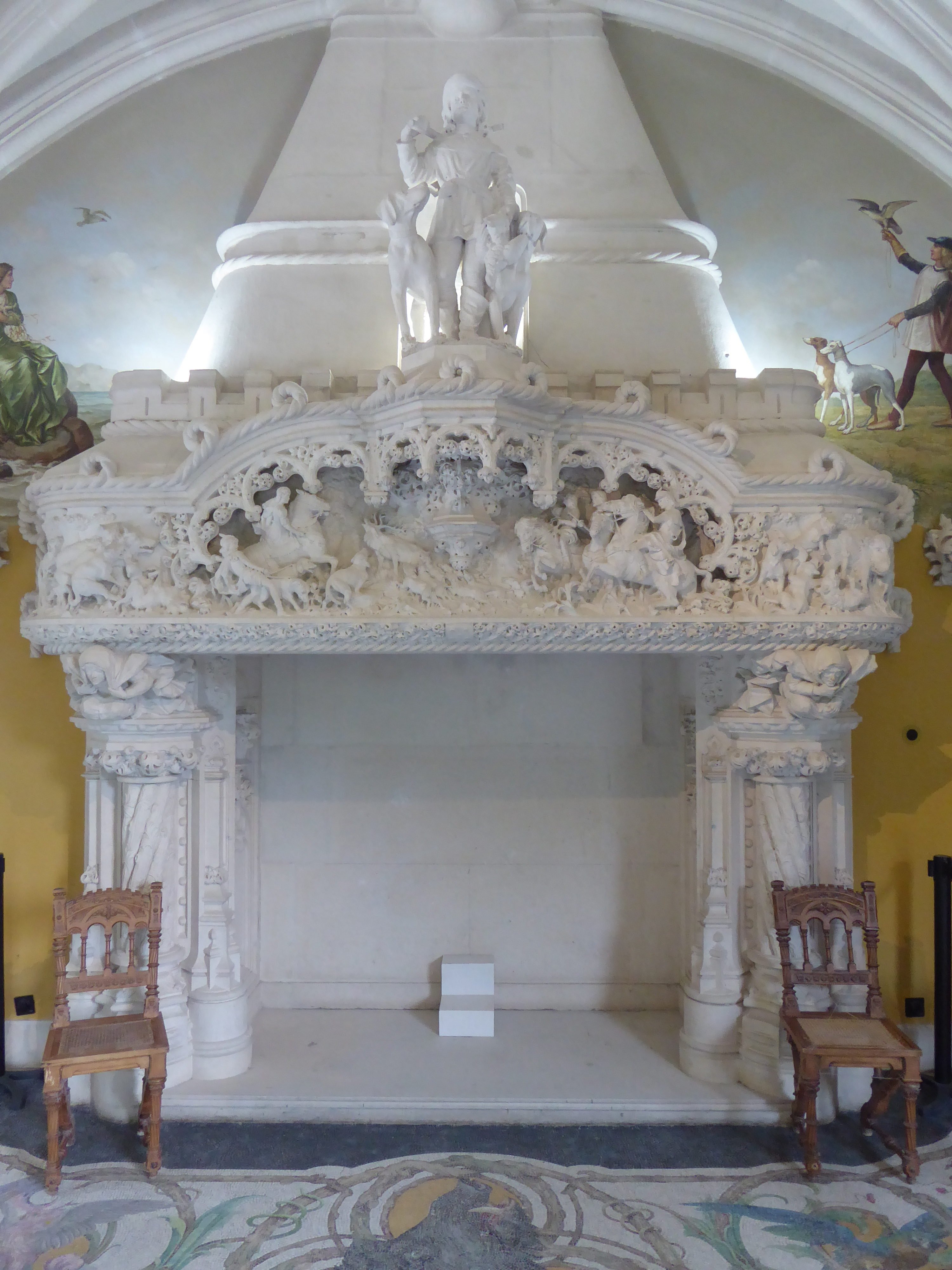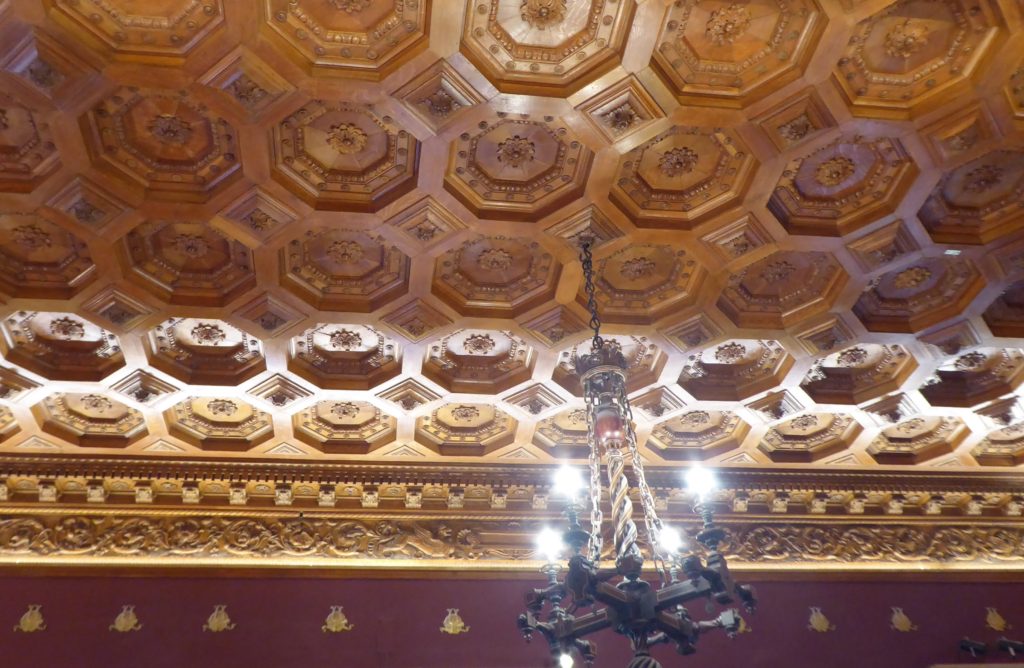 The interior of Quinta da Ragaleira could never live up to its surroundings and I think that was the point; a millionaire such as Monteiro could buy anything but I believe he wanted to create an environment, the house was just somewhere for him to sleep, eat and entertain but the garden is where he could escape into his own world.
No matter where you are in the town you cannot avoid the wall of the castle on the hilltop…..that was my destination for the next day.  The day was brilliant, relaxing, educational and reflective.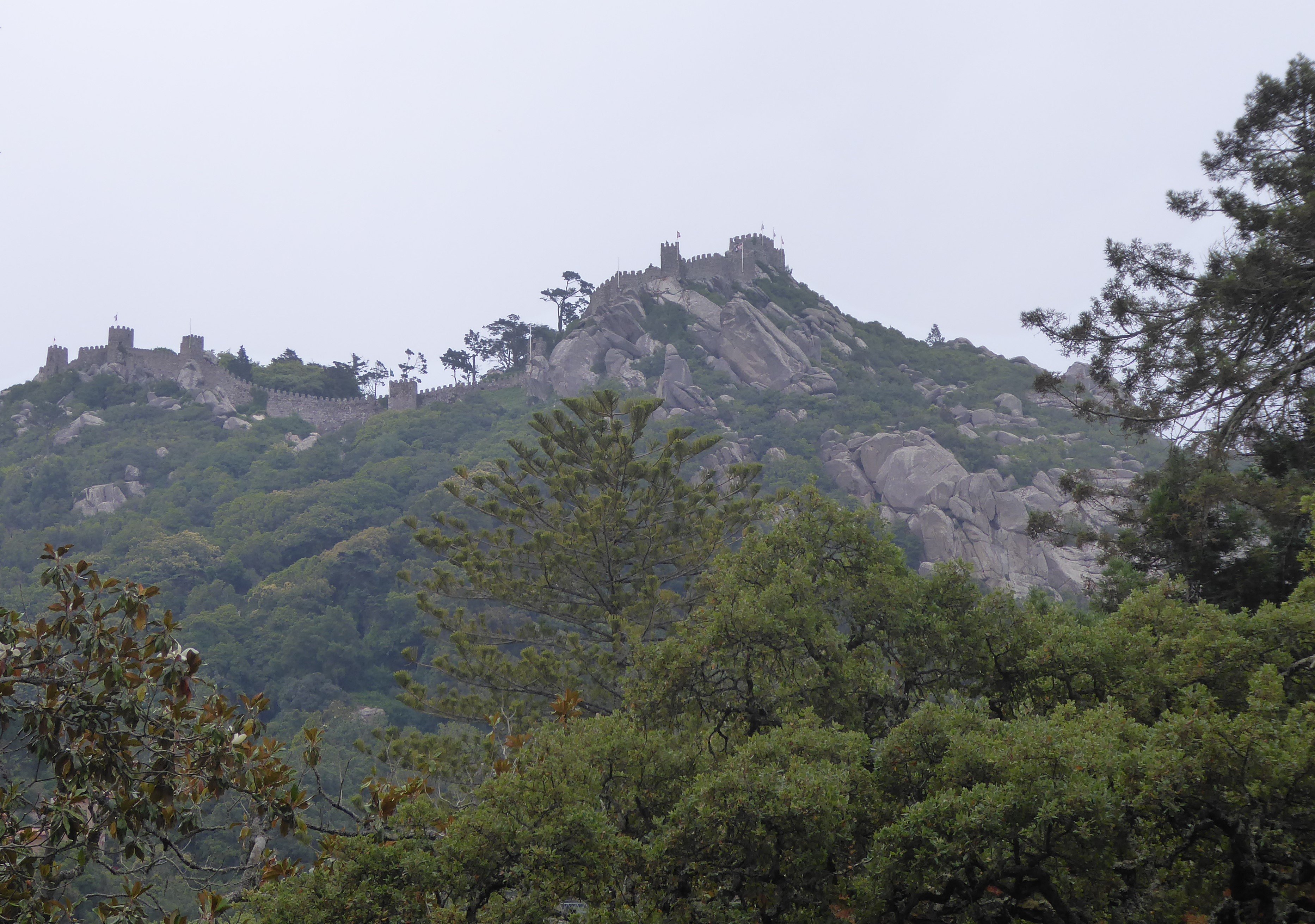 To take a look at part 2 of my time in Sintra: